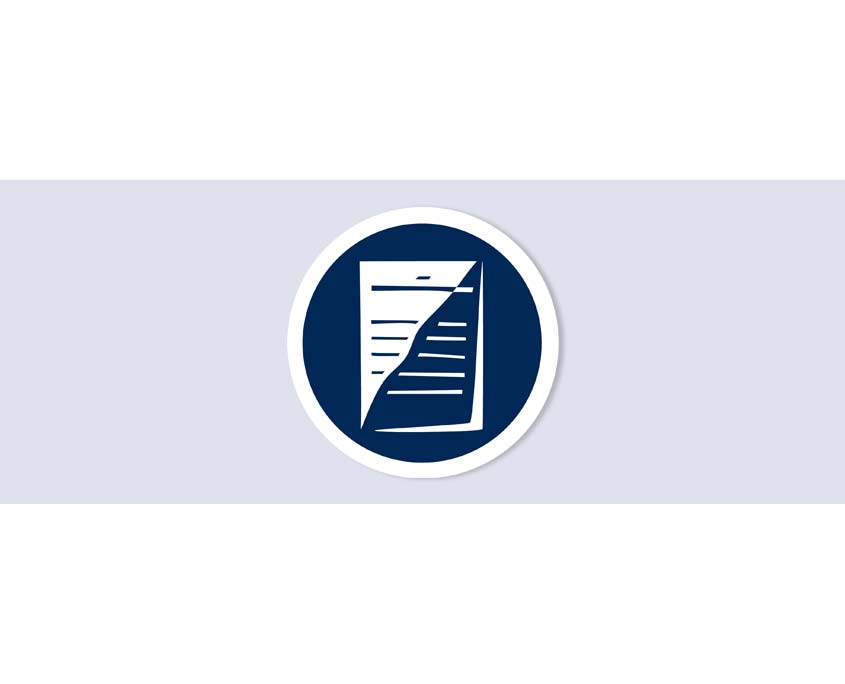 We have documented here what Europe's newspapers are reporting on the Ukraine war. There are examples from print, online, multimedia and films. They are sorted alphabetically by newspaper name. Some newspapers have published special editions in Ukrainian. There is also a children's newspaper in German and Ukrainian. Some newspapers have collected donations that are used for refugees.
At the very beginning of this collection is a text by Anna Politkovskaya that was published in the Süddeutsche Zeitung Magazin on 9 May 2006. Headline: "Putin, President and Dictator".
Wir haben hier dokumentiert, was Europas Zeitungen über den Ukraine-Krieg berichten. Es sind Beispiele aus Print, Online, Multimedia und Filme. Die Sortierung ist alphabetisch nach Zeitungsnamen. Manche Zeitungen haben Sonderausgaben in ukrainischer Sprache veröffentlicht. Es gibt auch eine Kinderzeitung in deutscher und ukrainischer Sprache. Manche Zeitungen haben Spenden gesammelt, die für Flüchtlinge verwendet werden.
Ganz am Anfang dieser Sammlung steht ein Text von Anna Politkovskaja, der am 9. Mai 2006 im Süddeutsche Zeitung Magazin erschienen ist. Überschrift: "Putin, Präsident und Diktator".
Badische Zeitung · D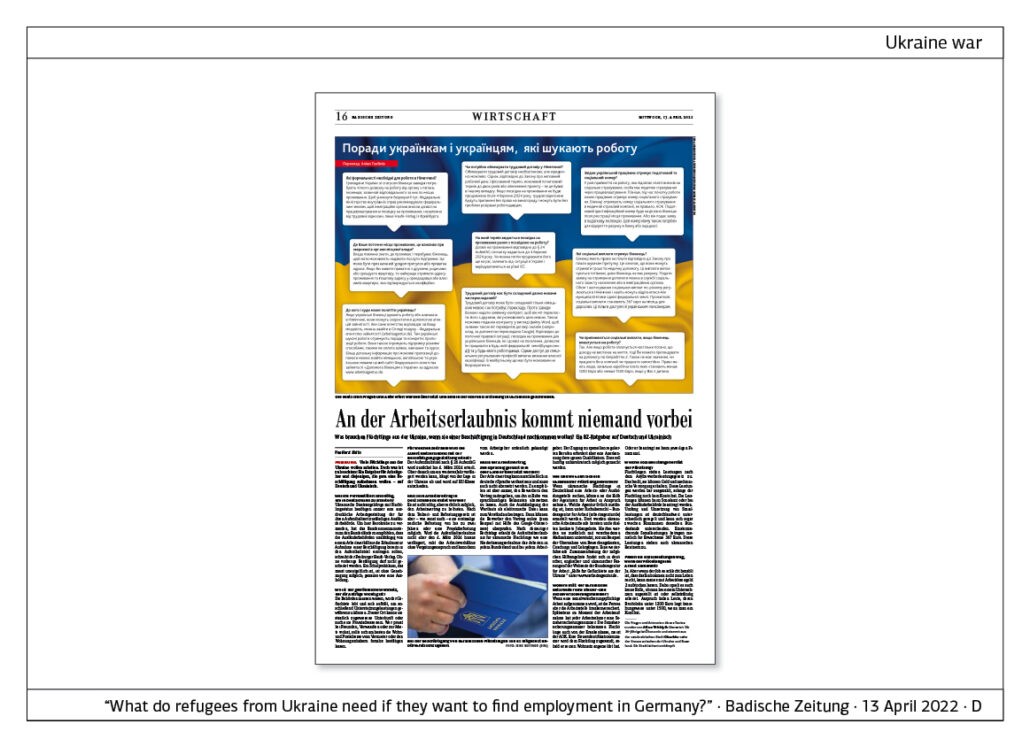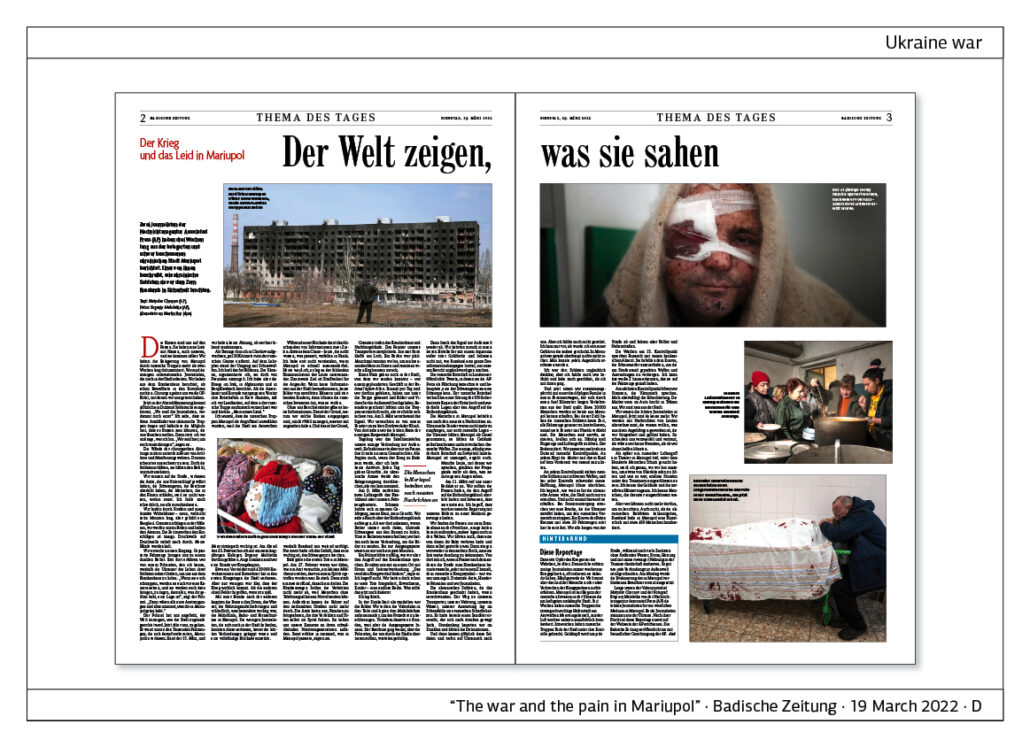 Badische Zeitung · free market on the BZ campus · D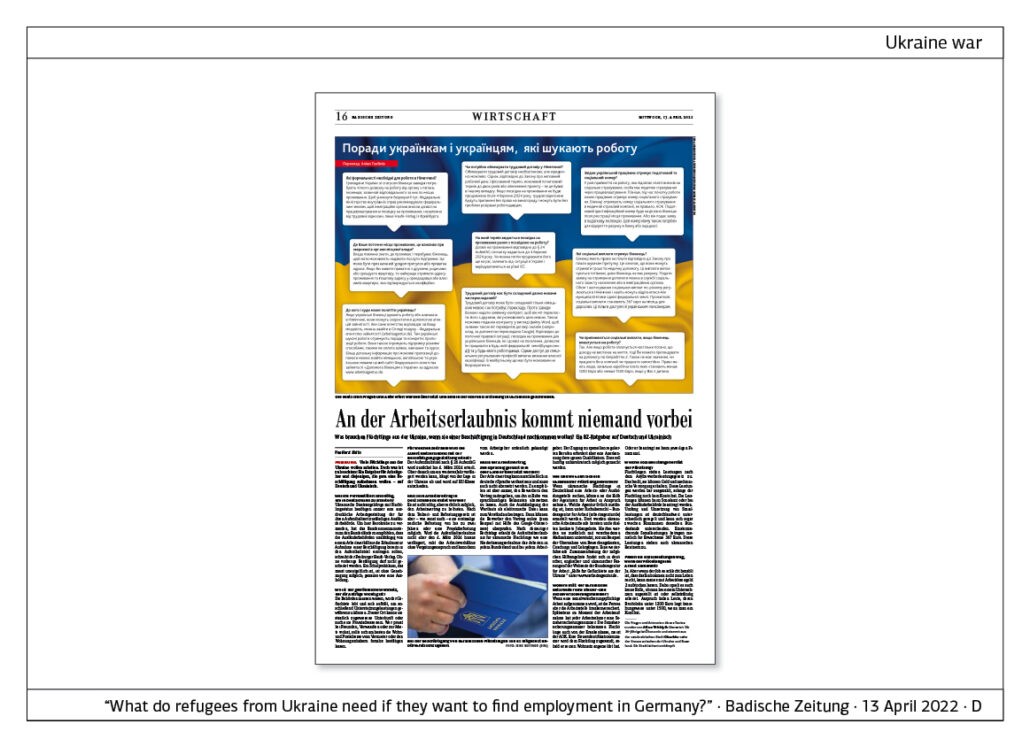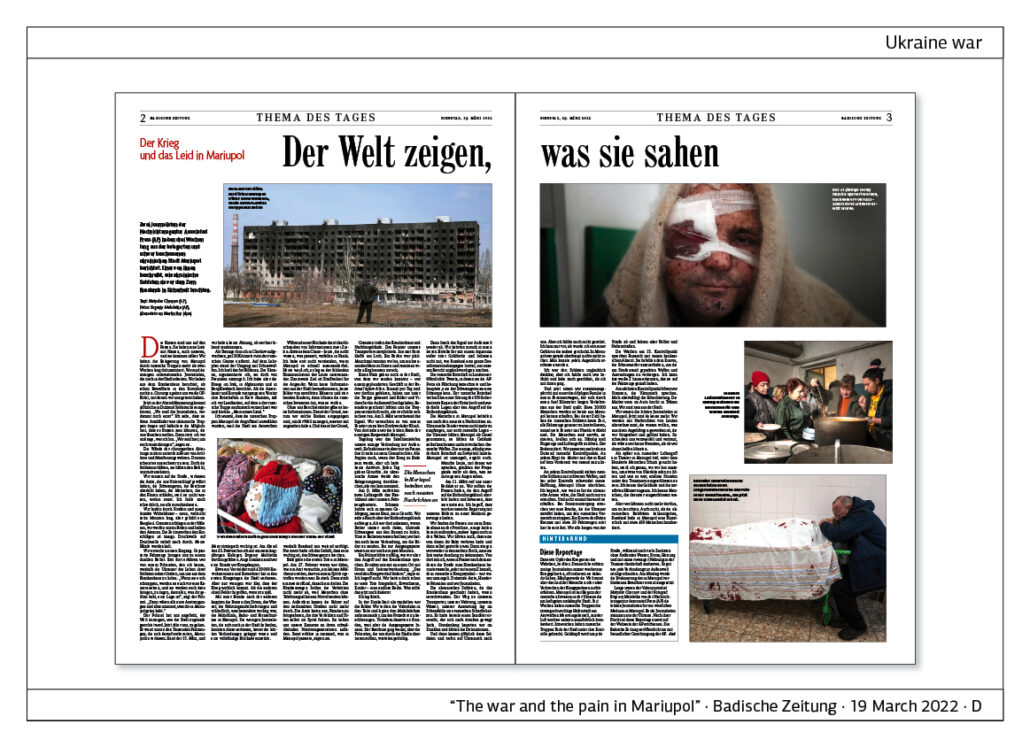 Berlingske · DK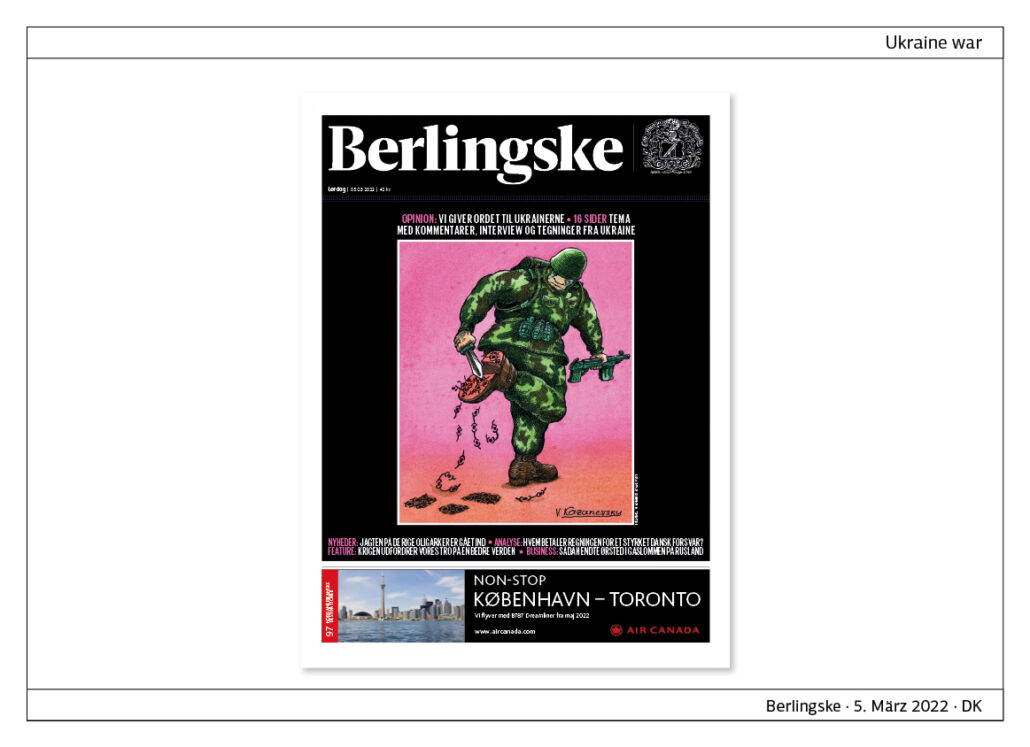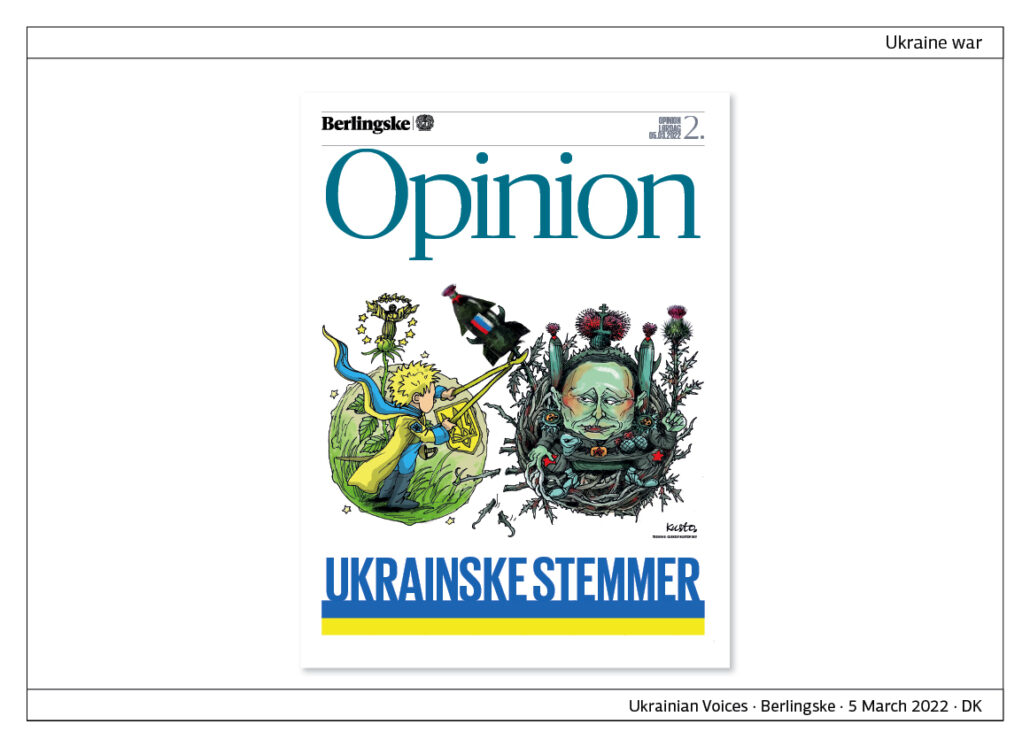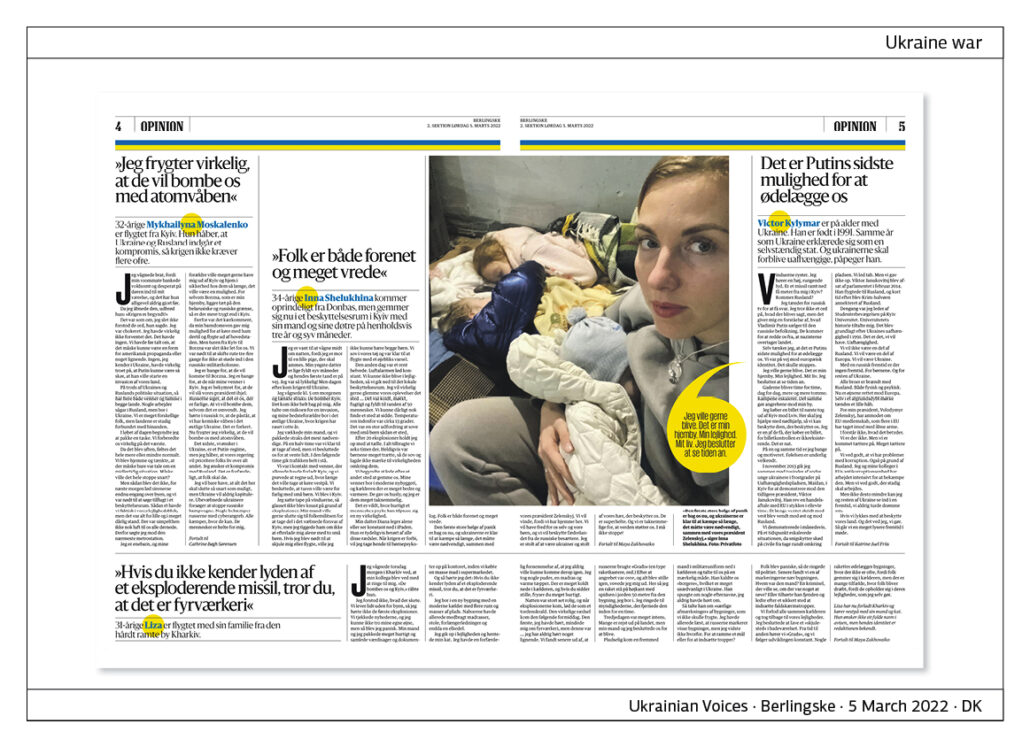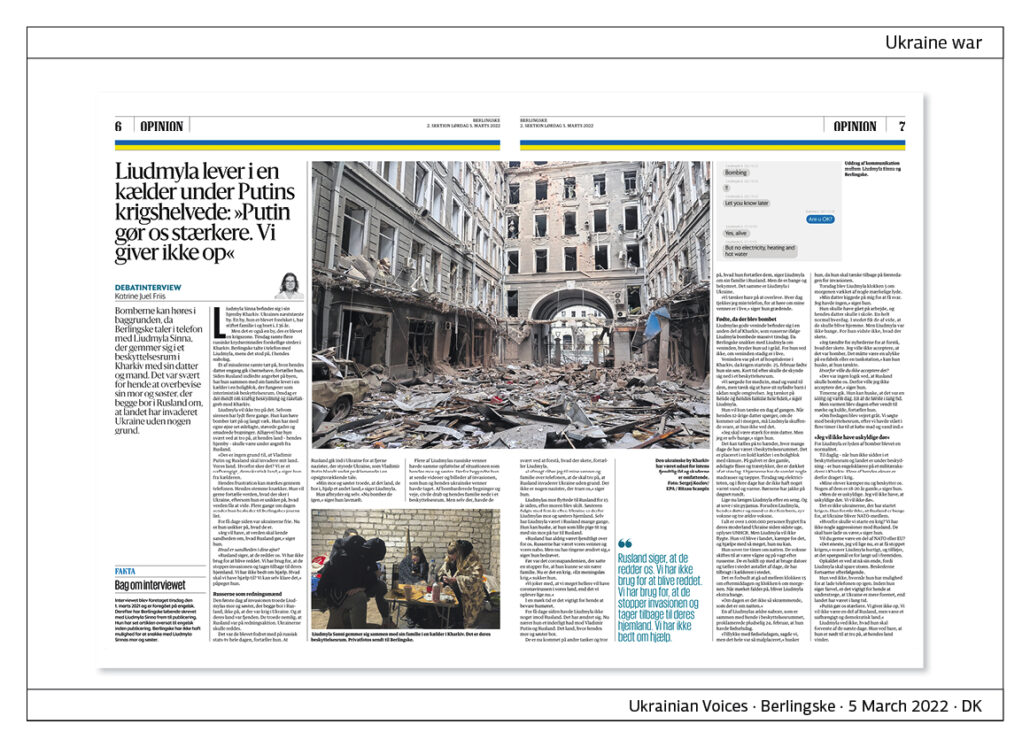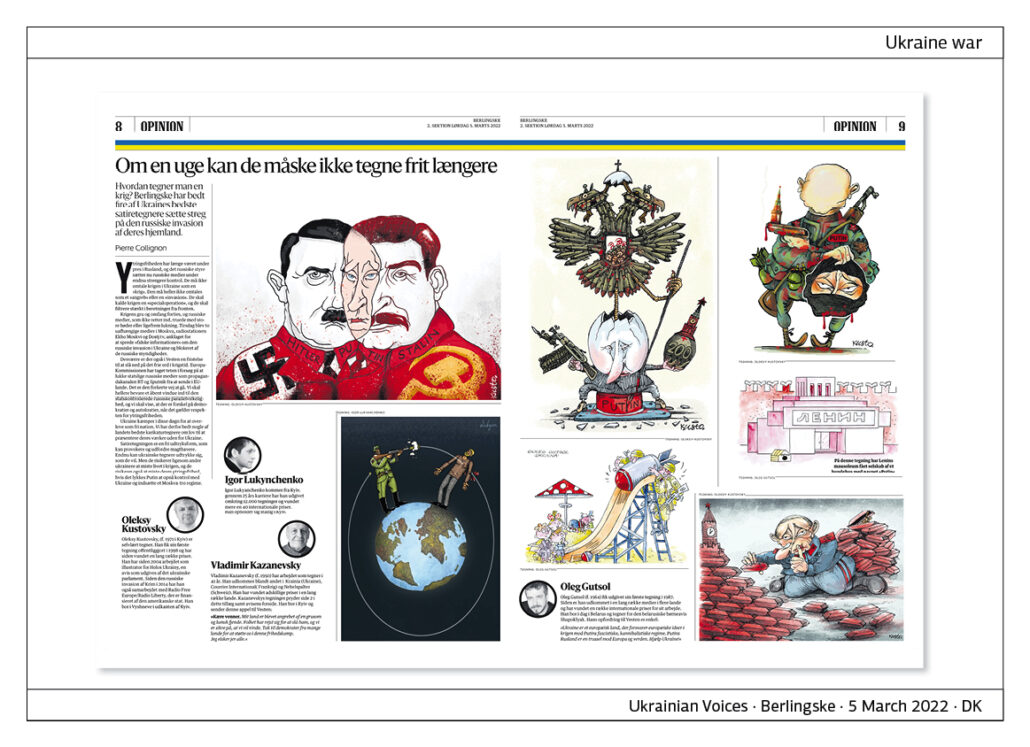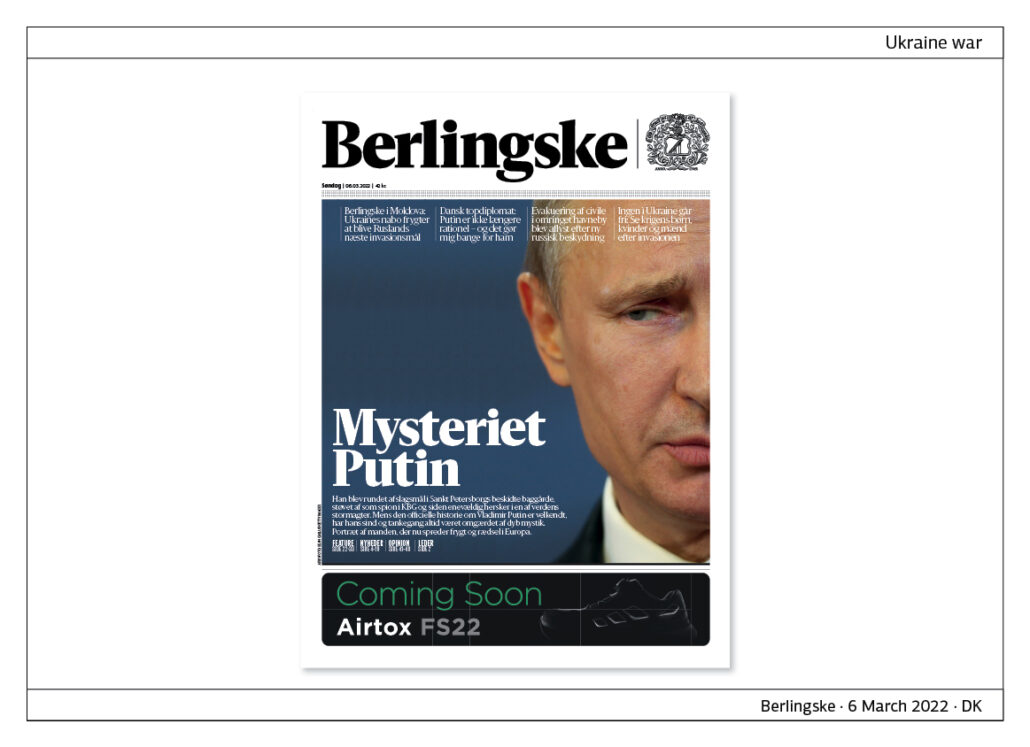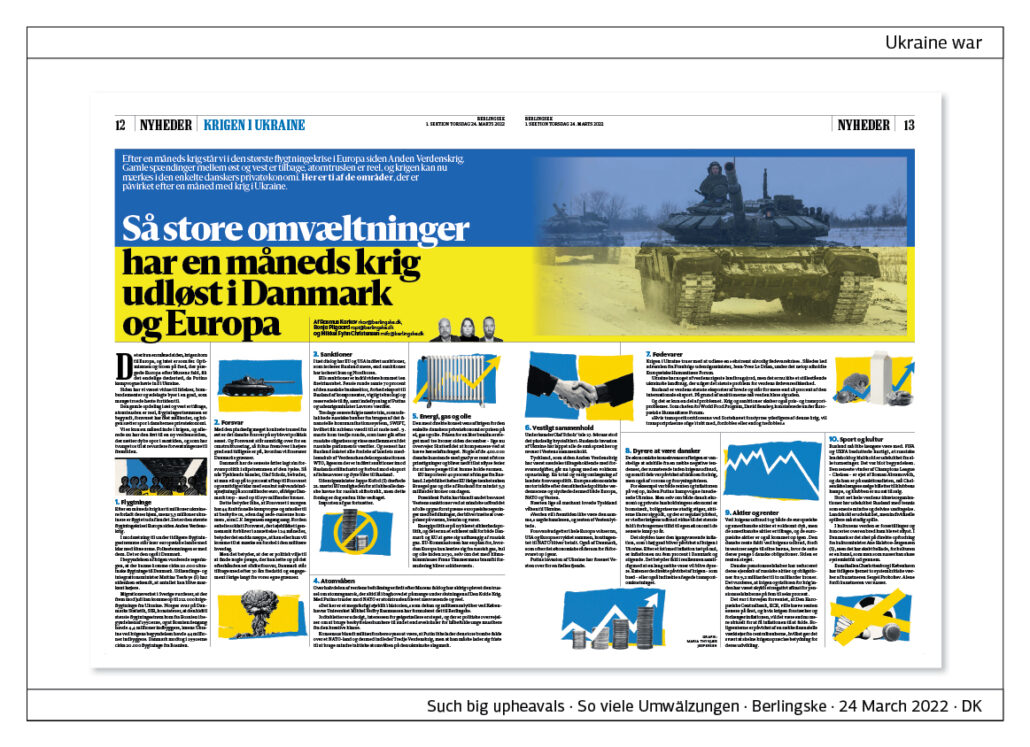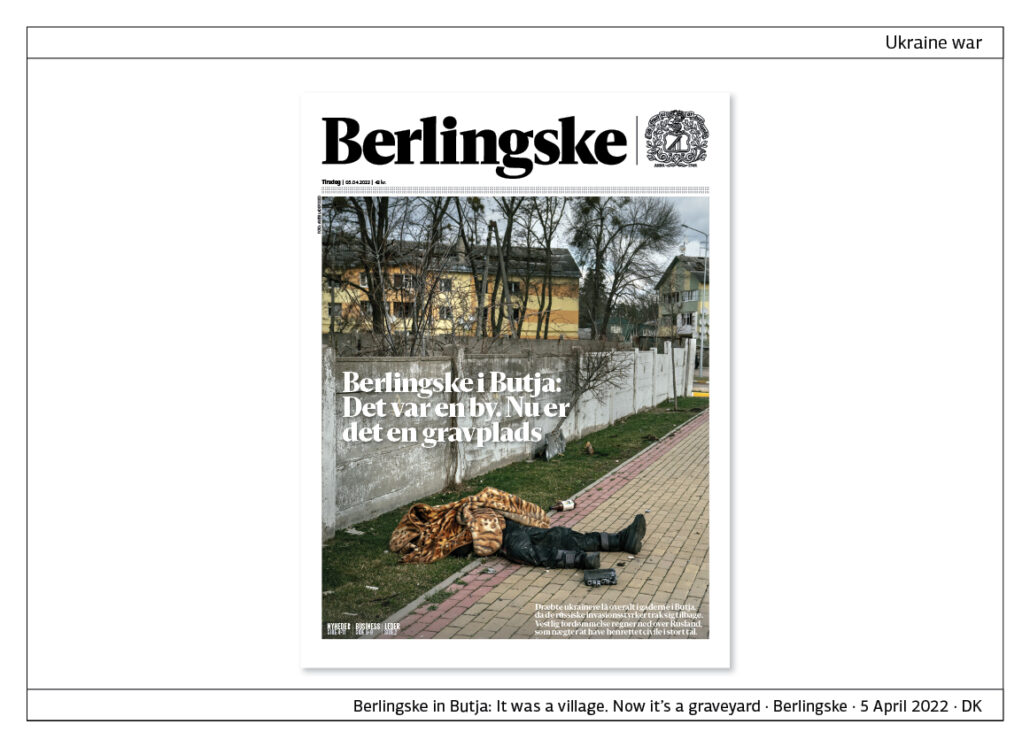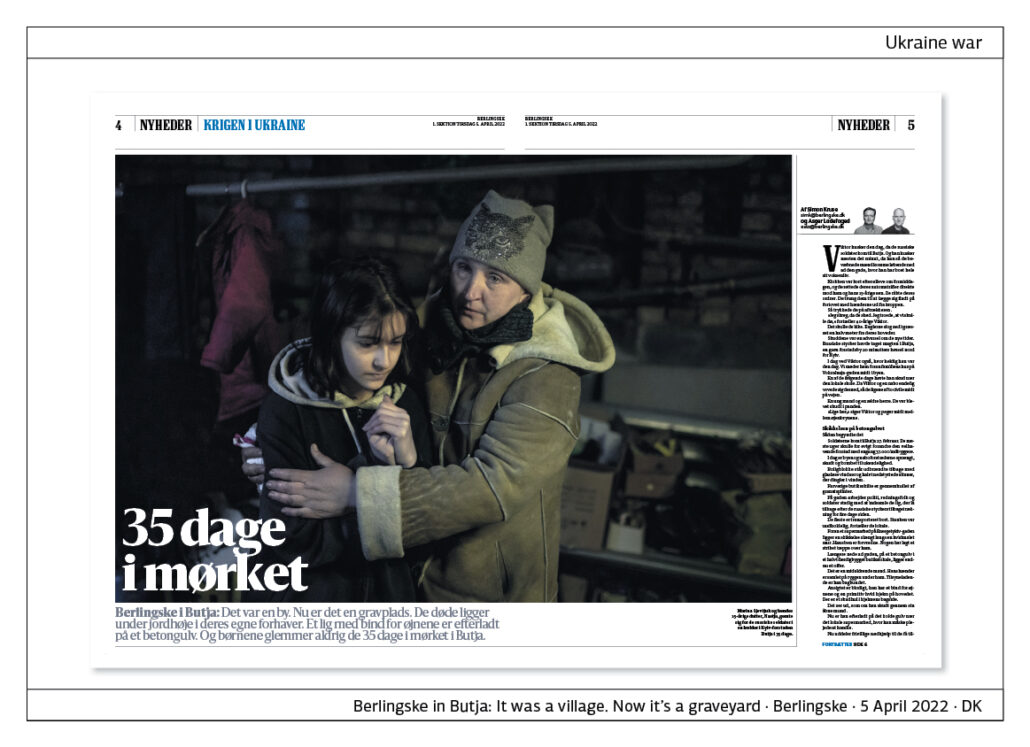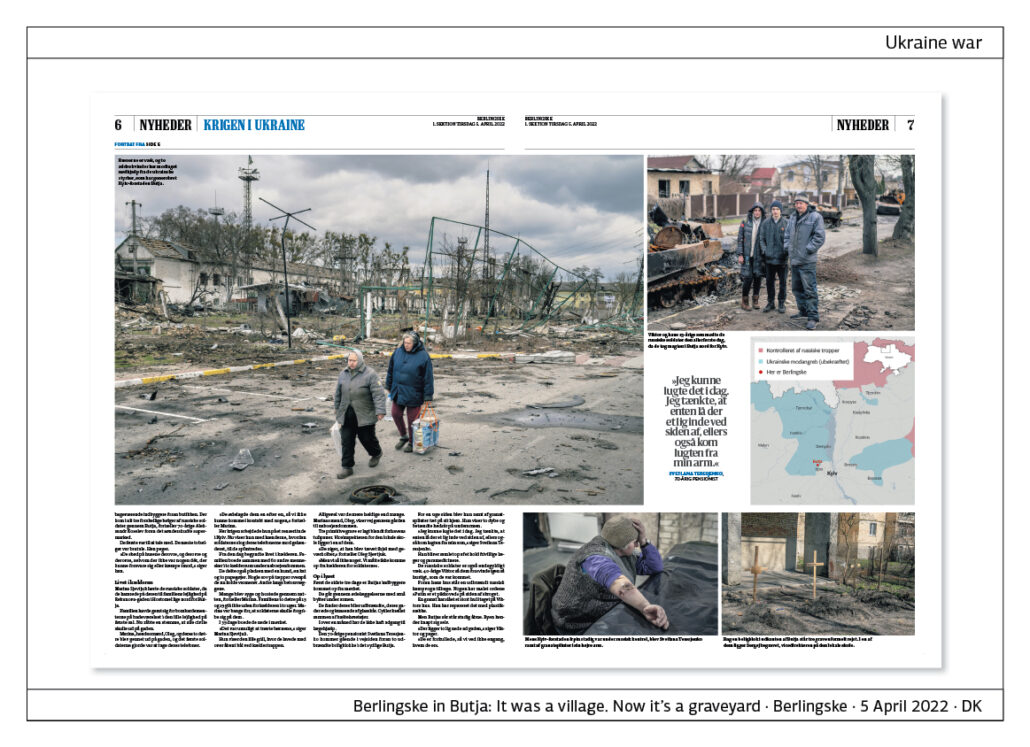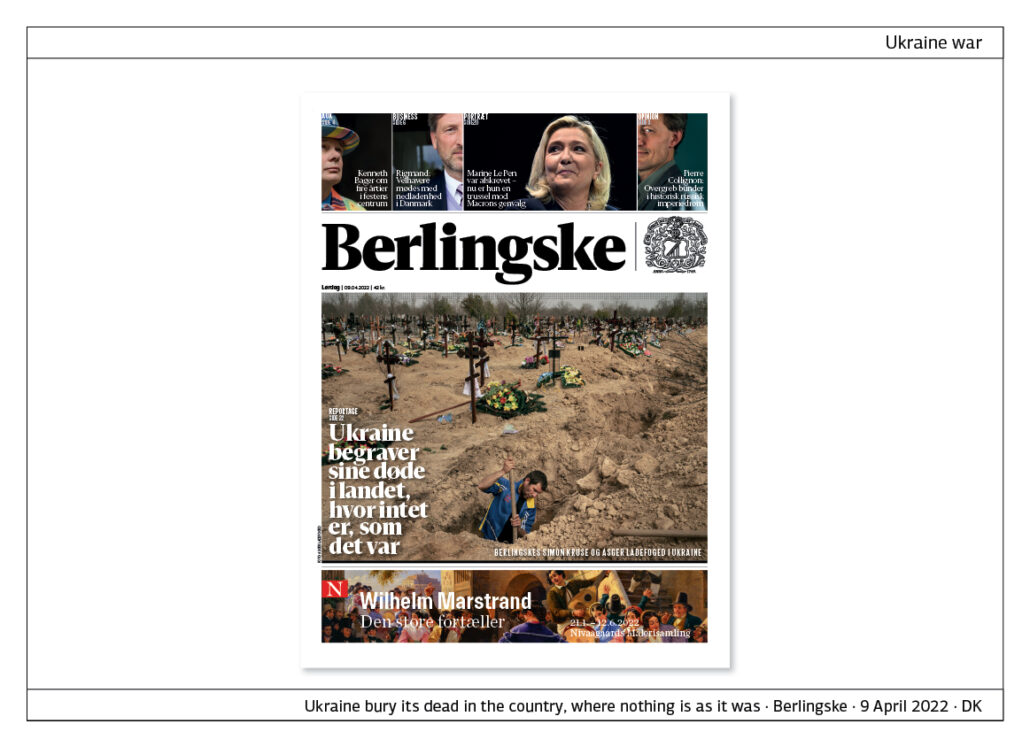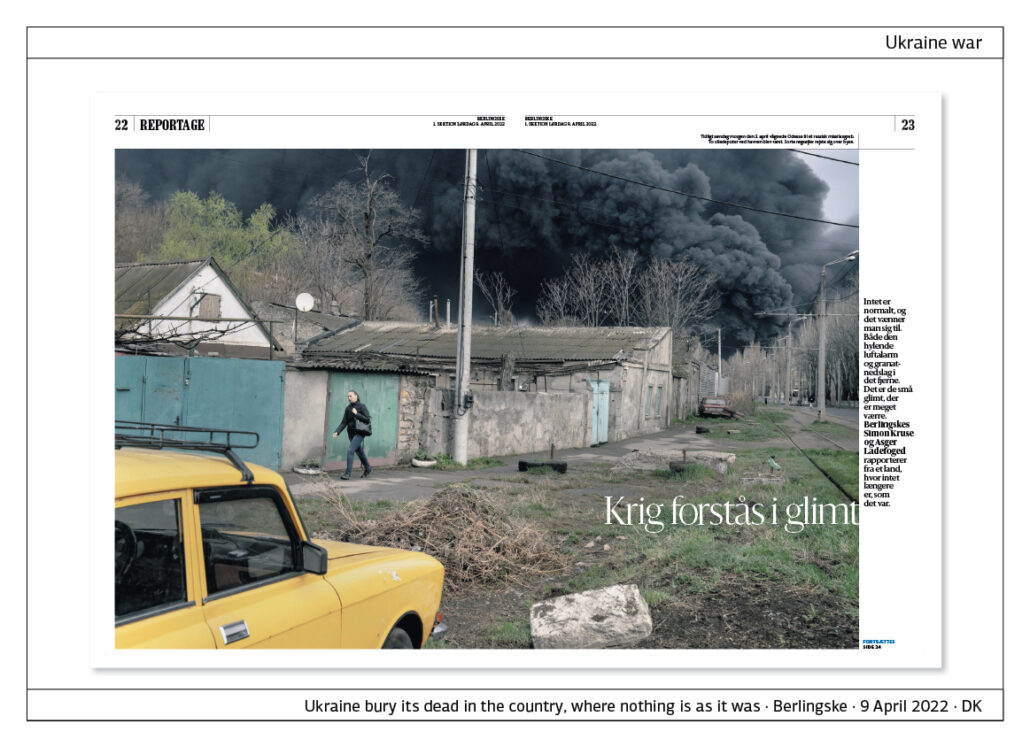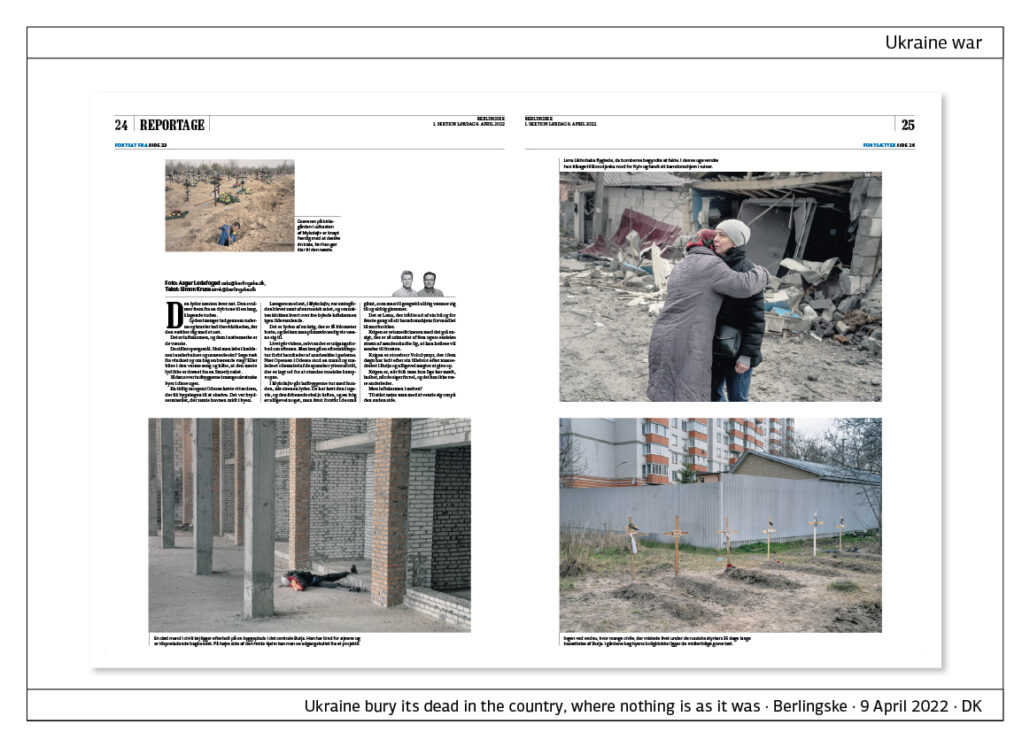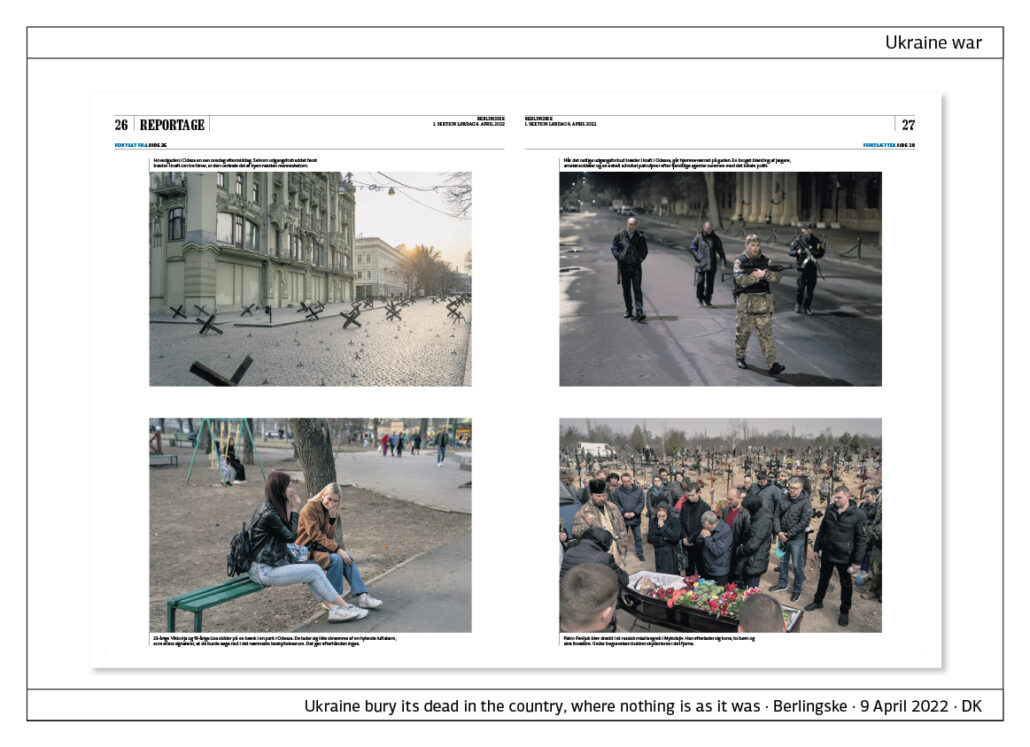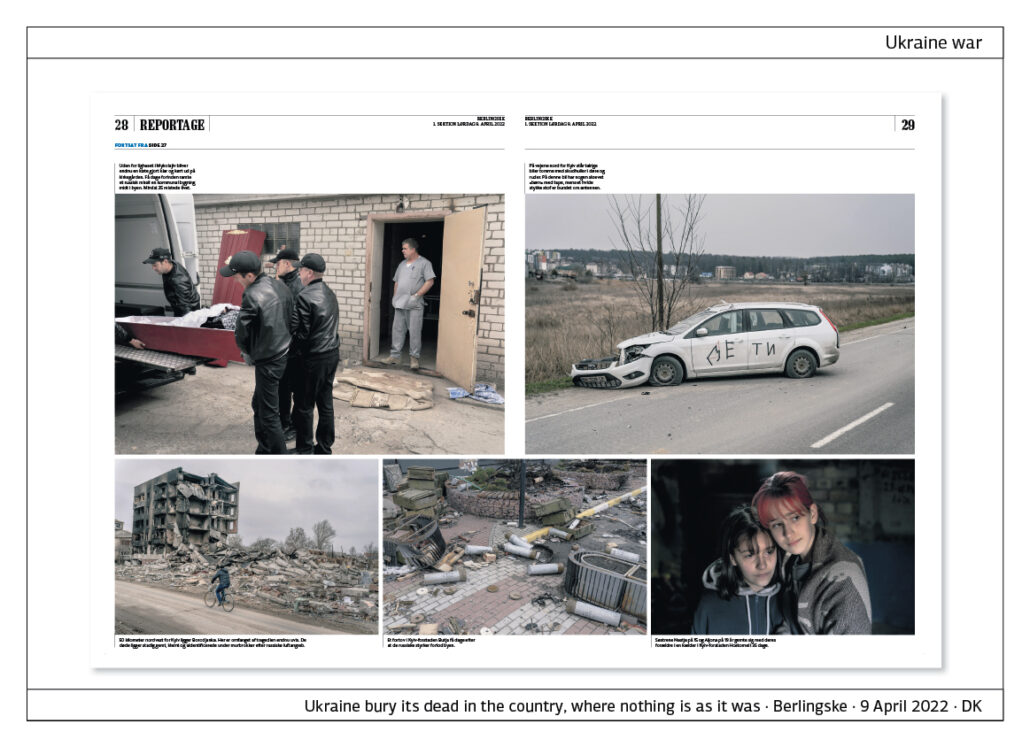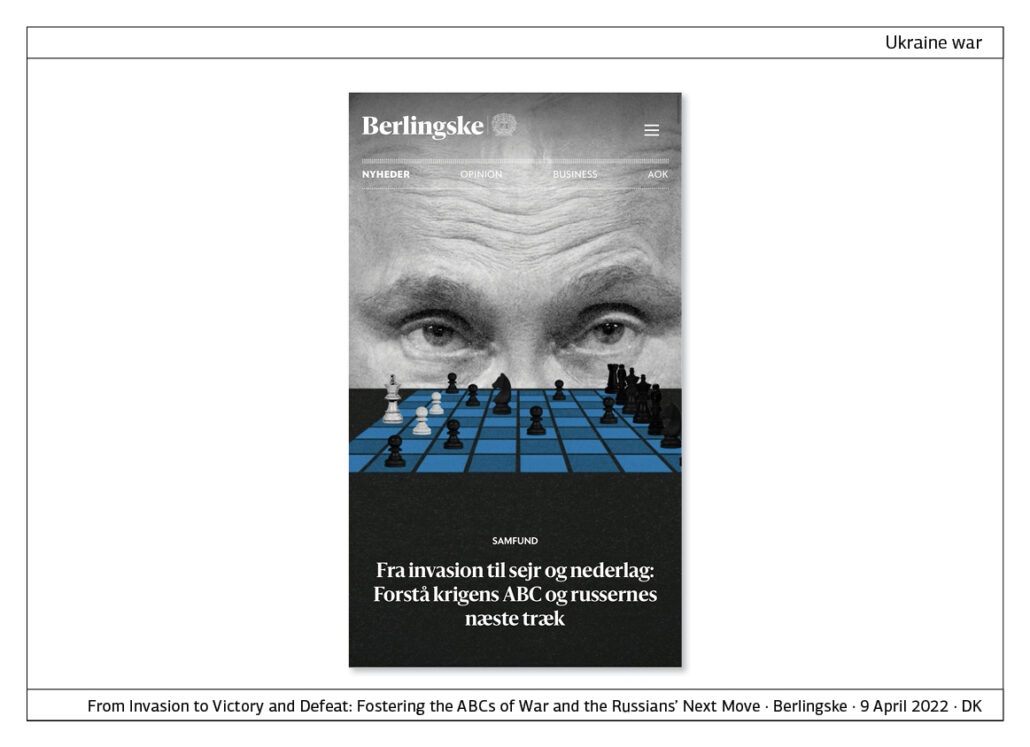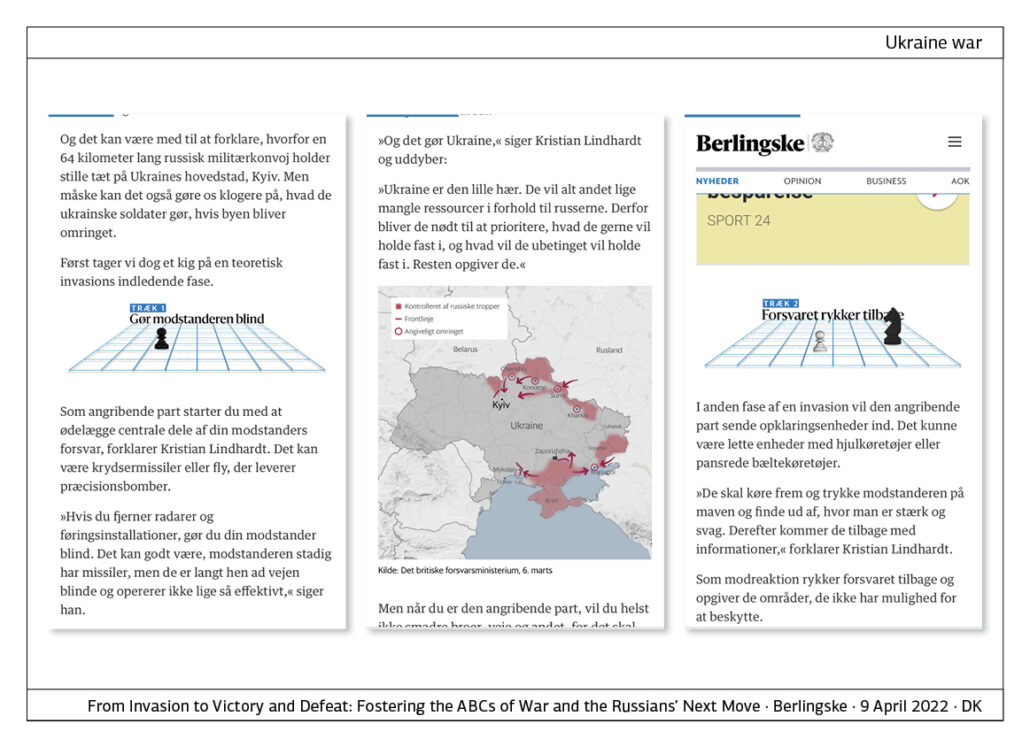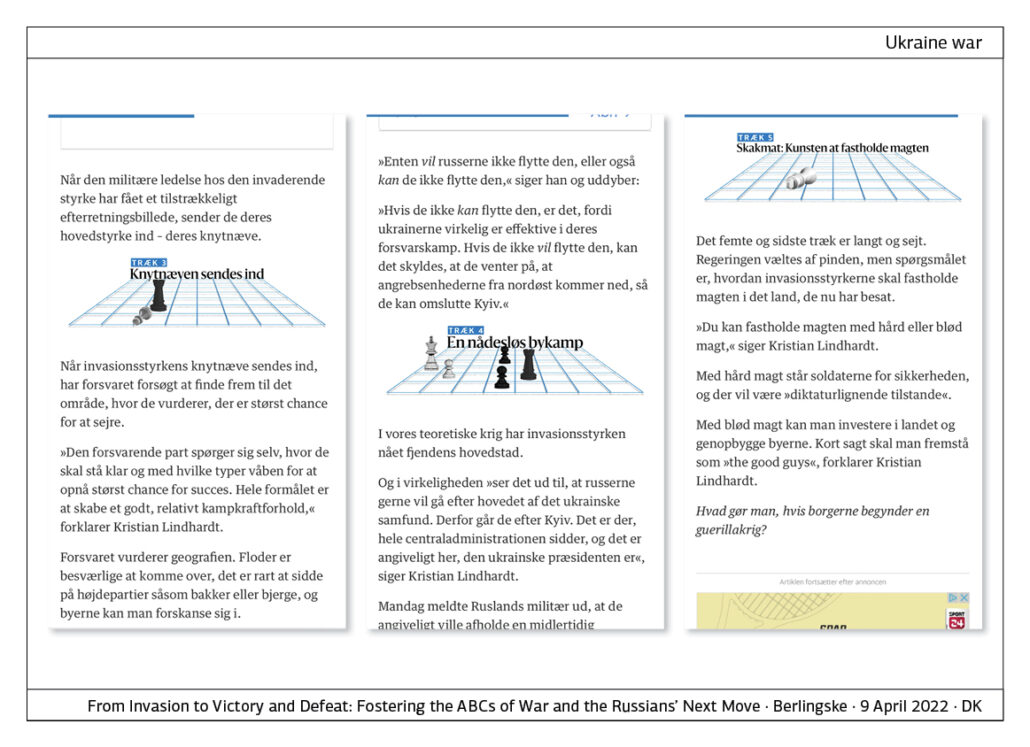 Børsen · DK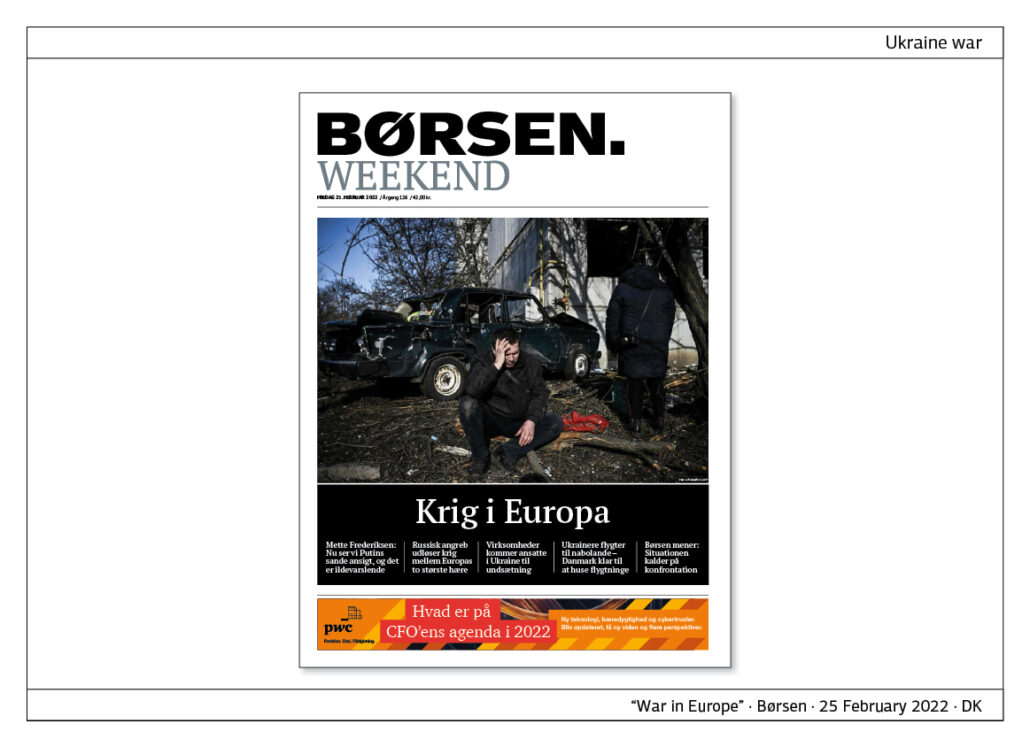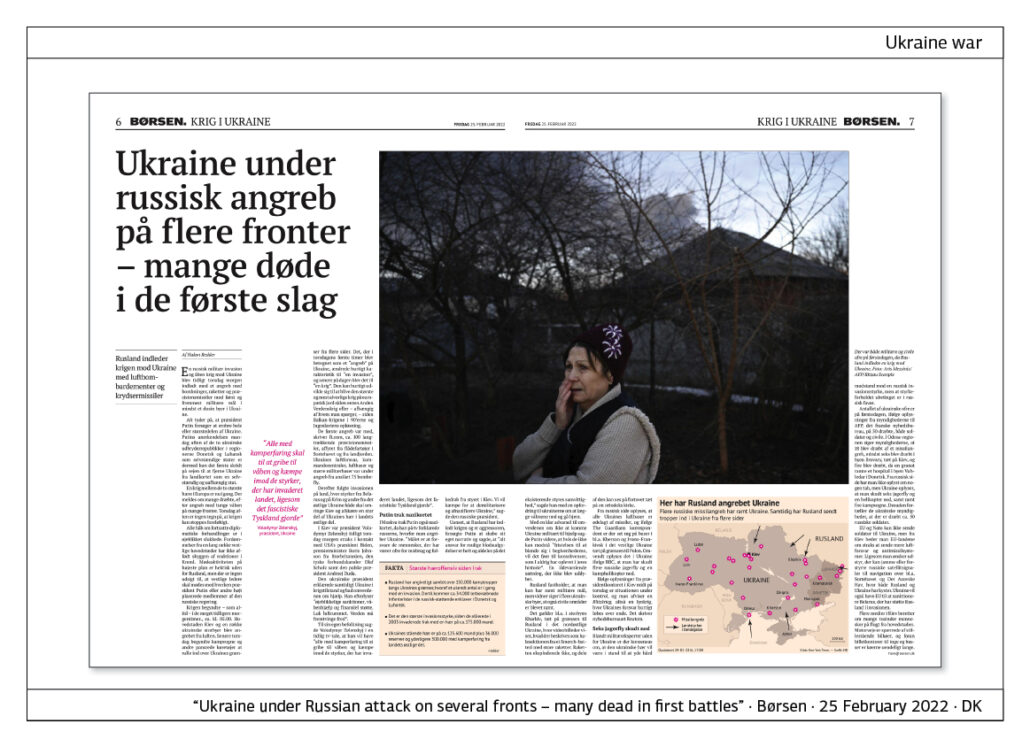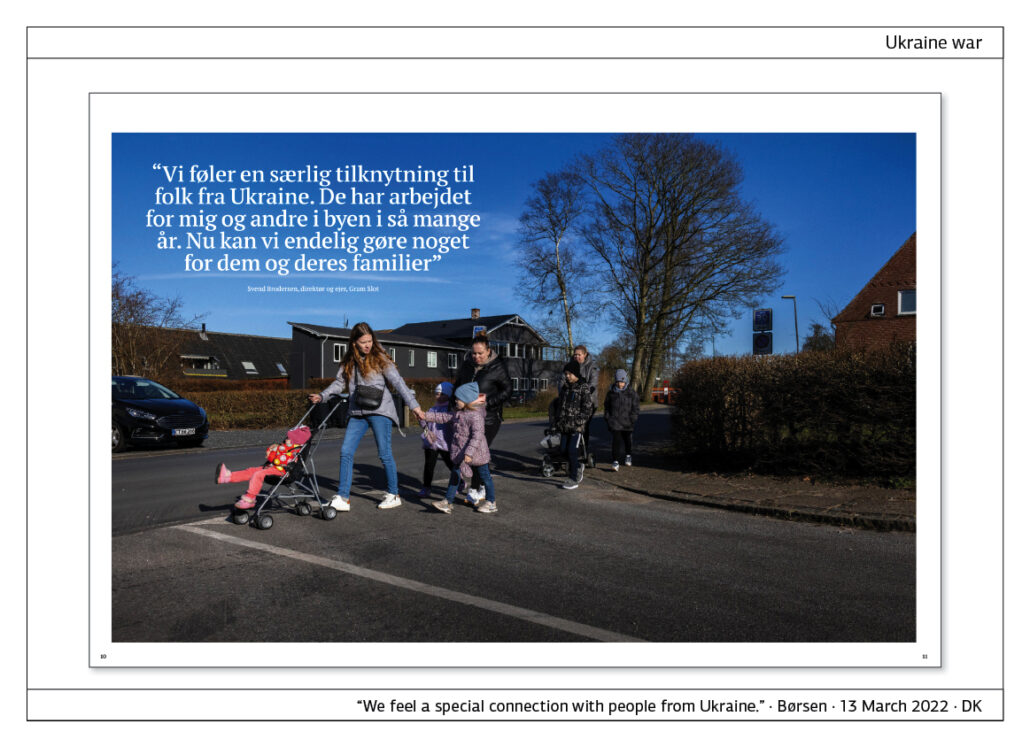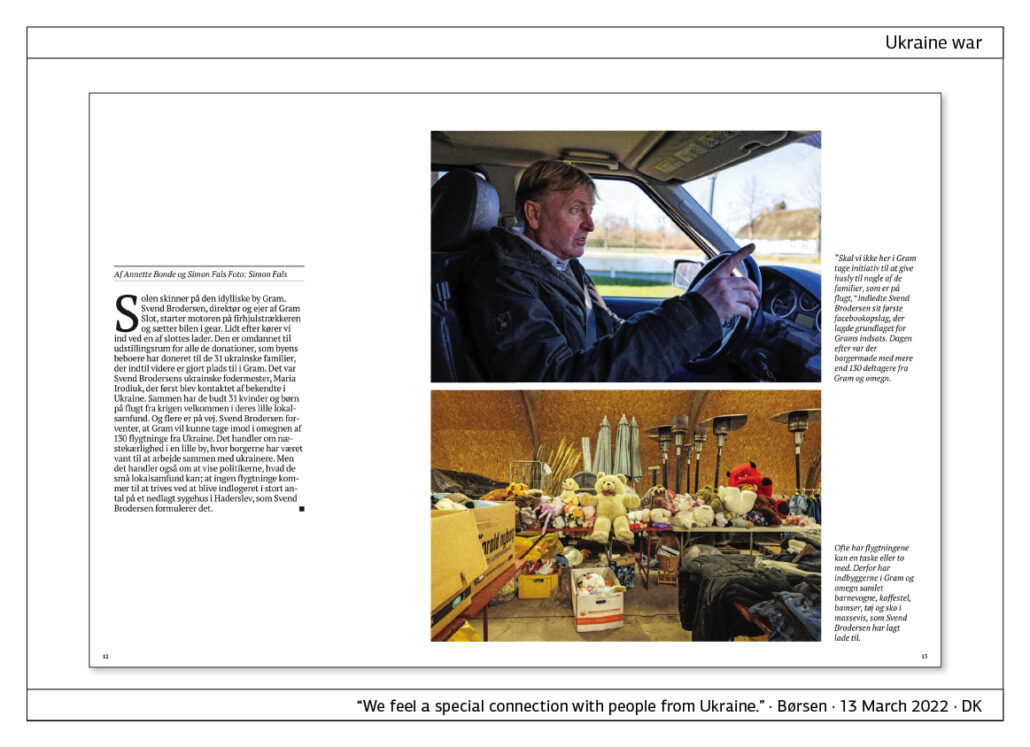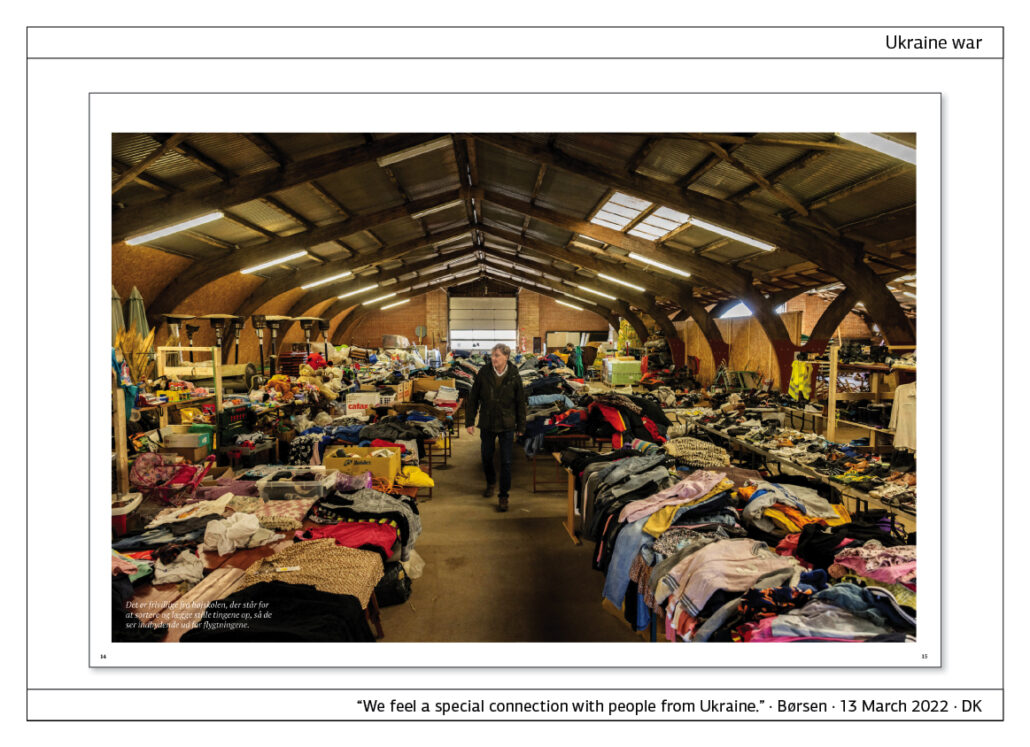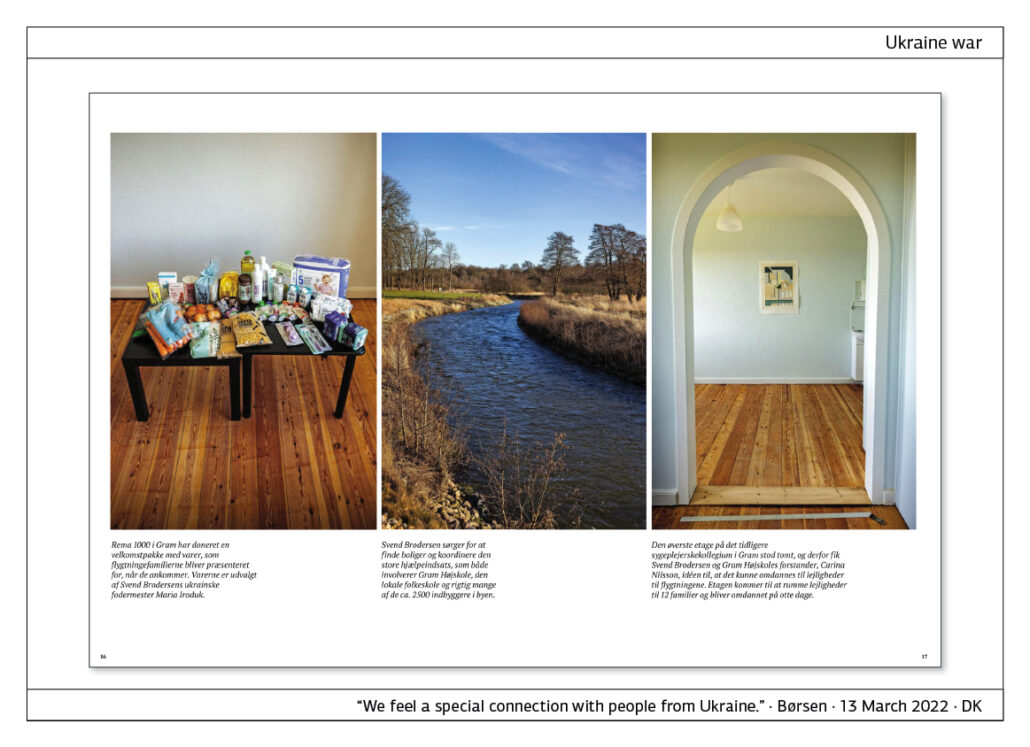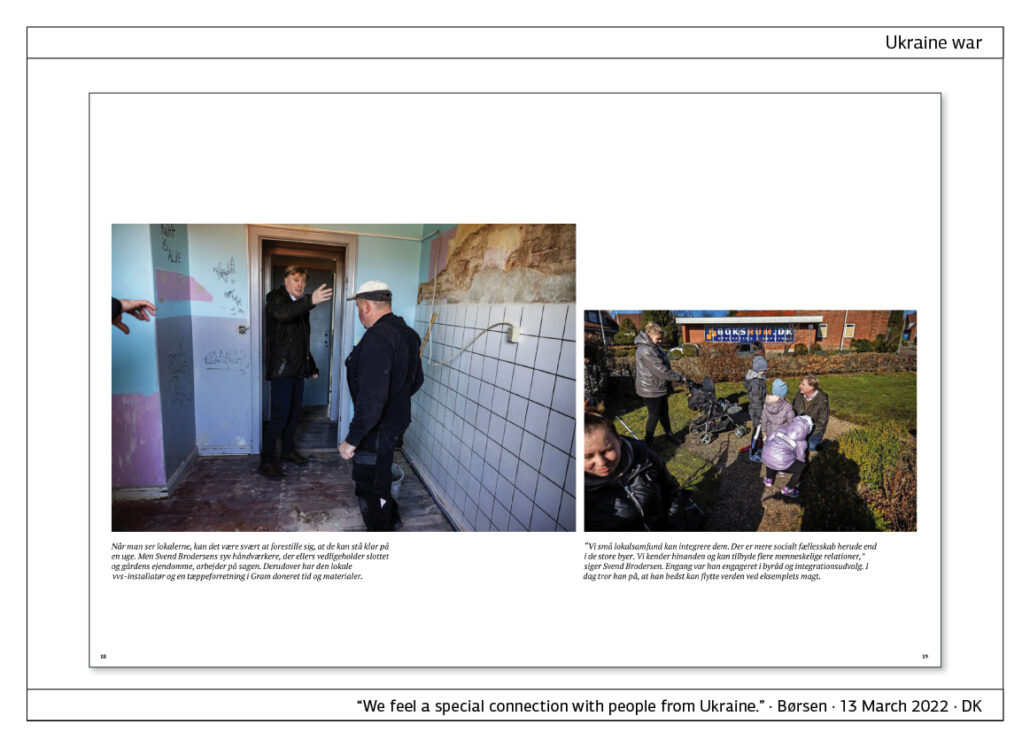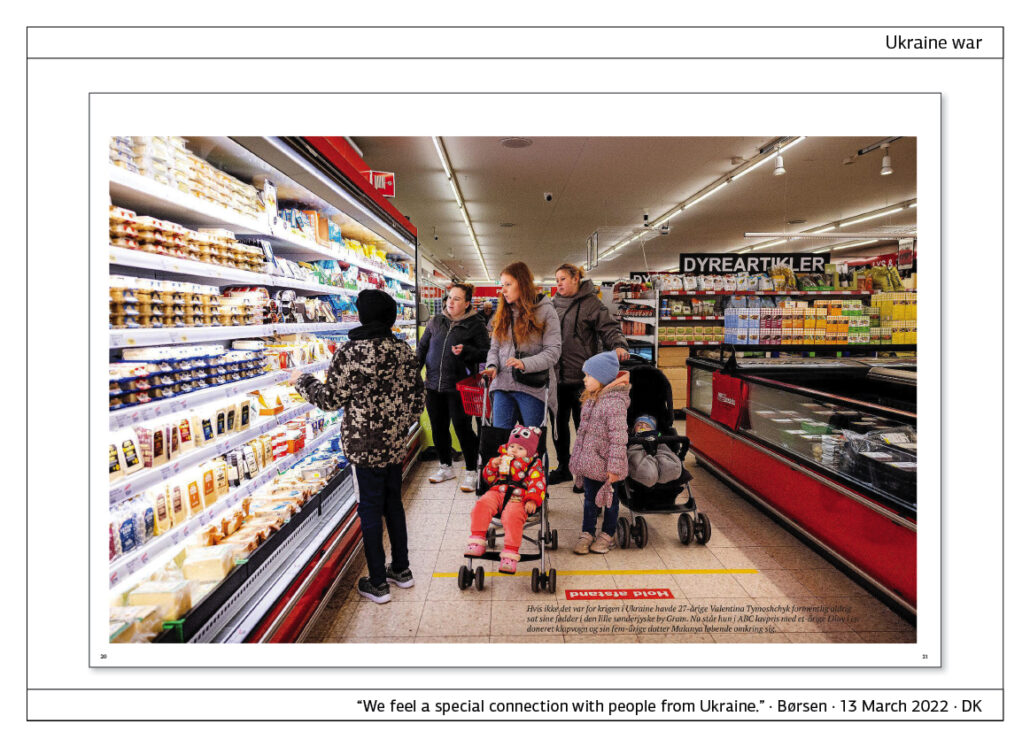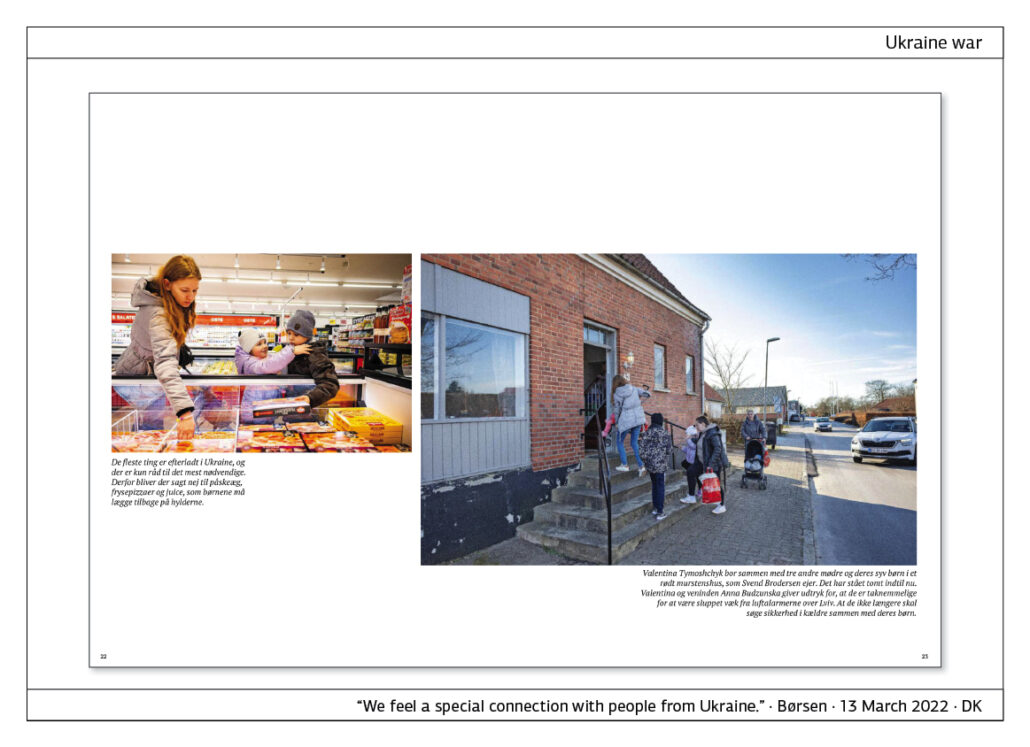 Børsen · Crossmedia · DK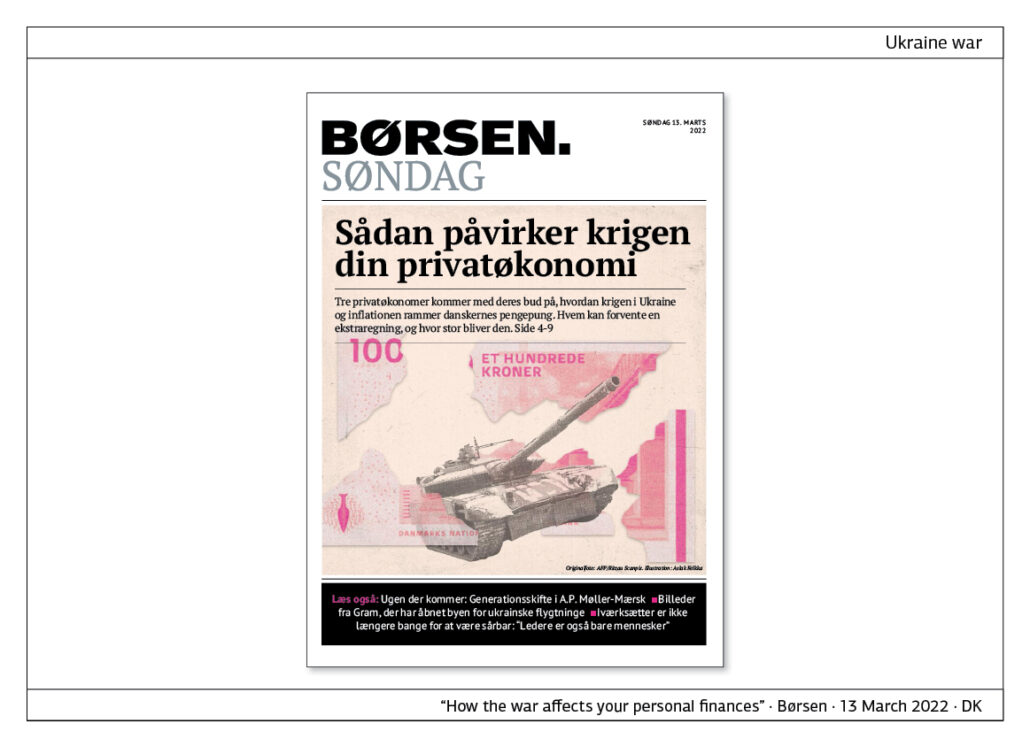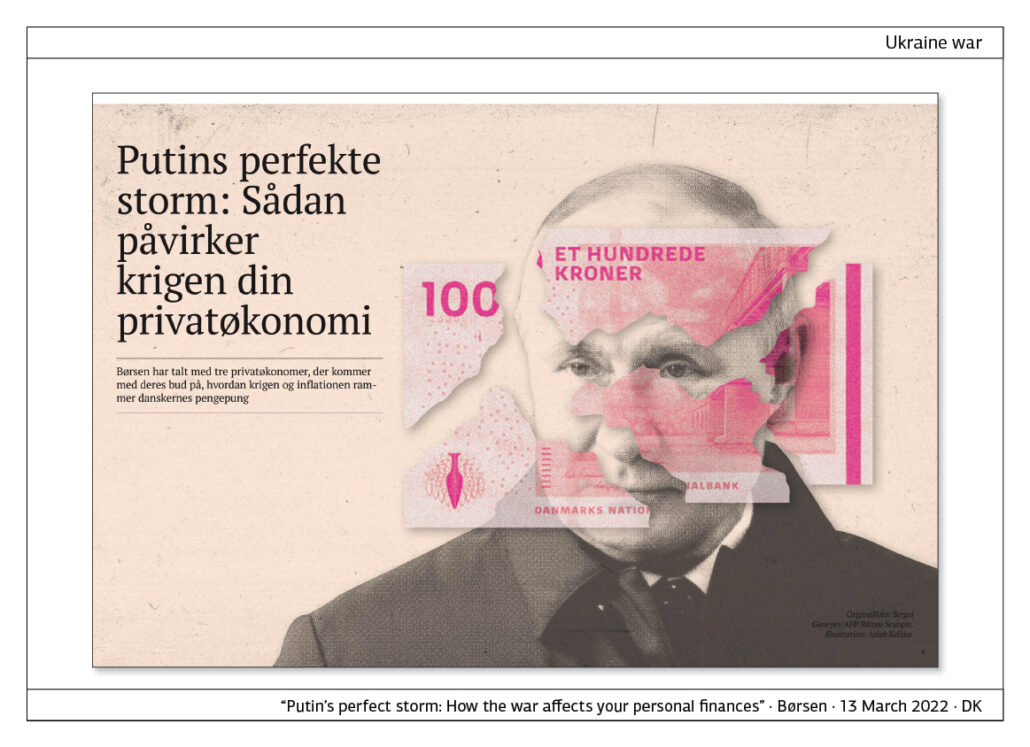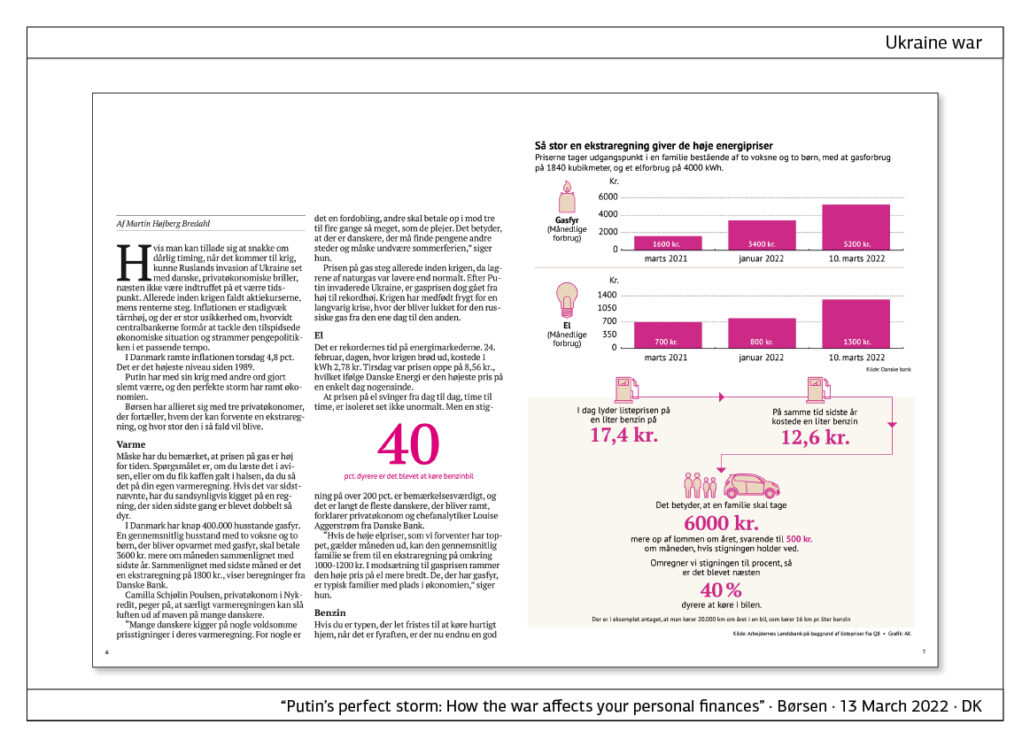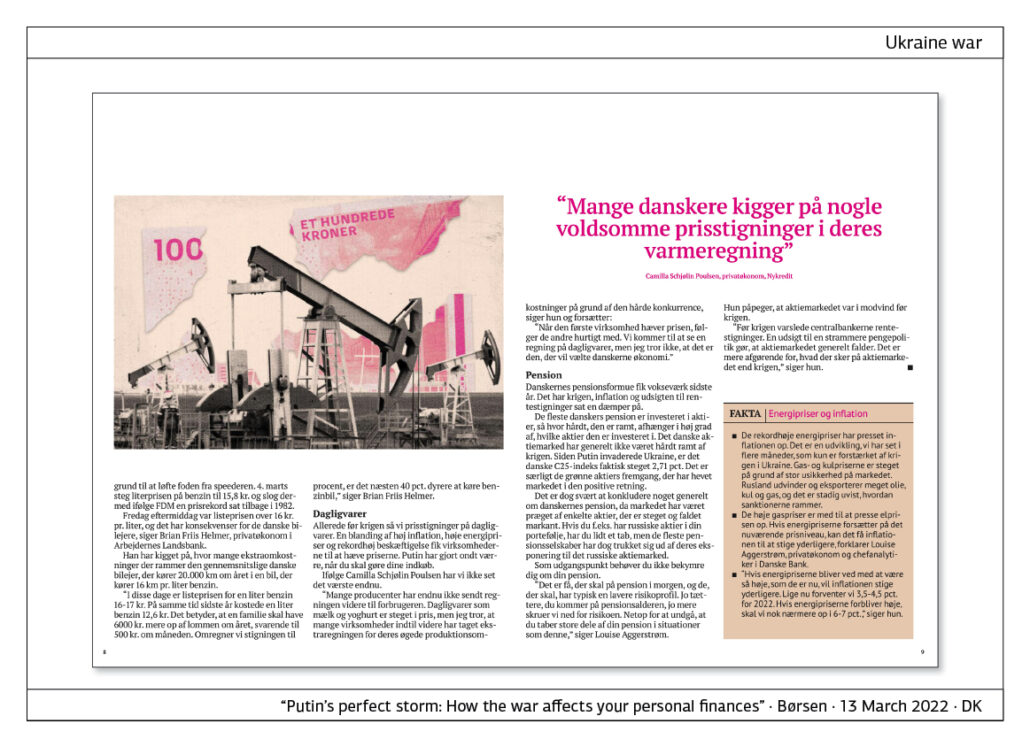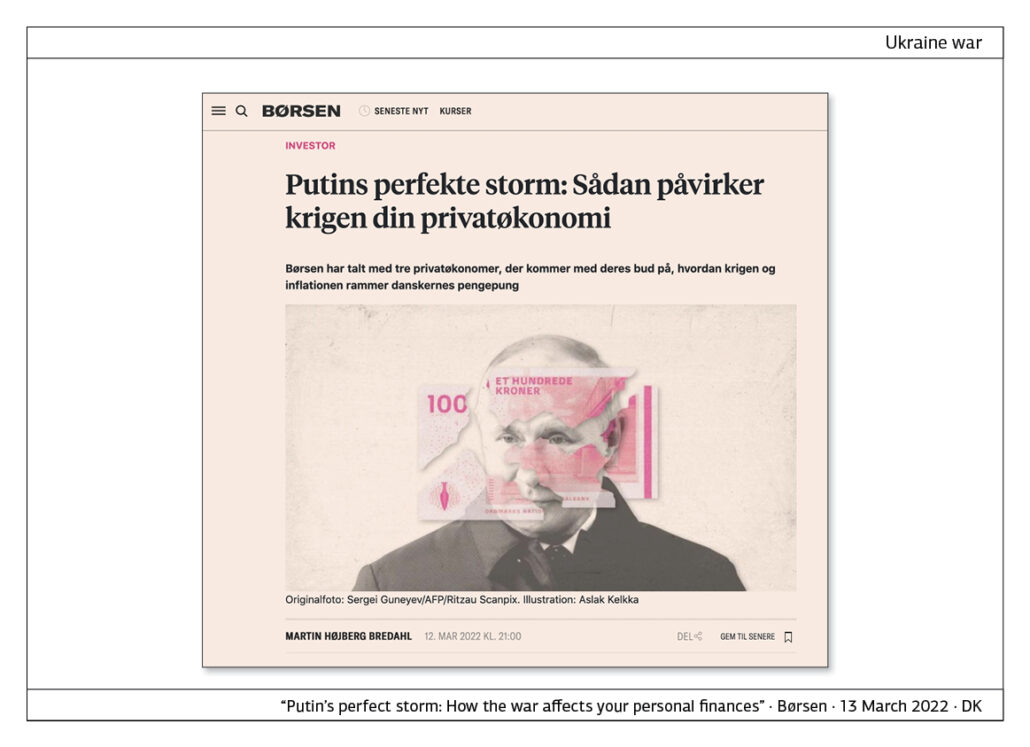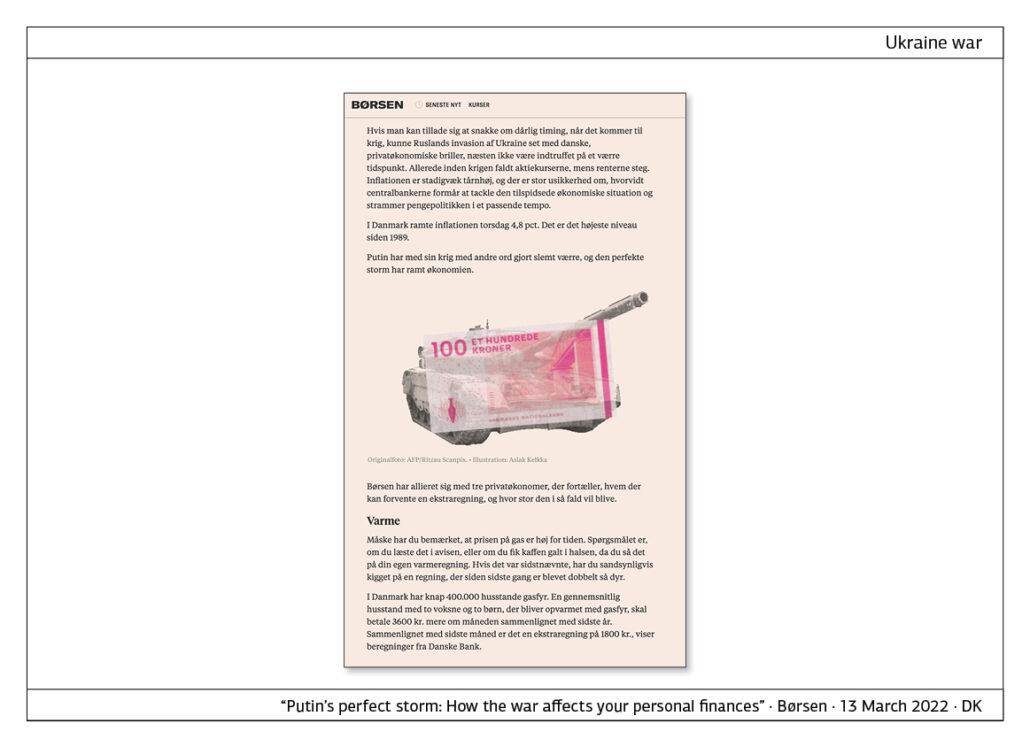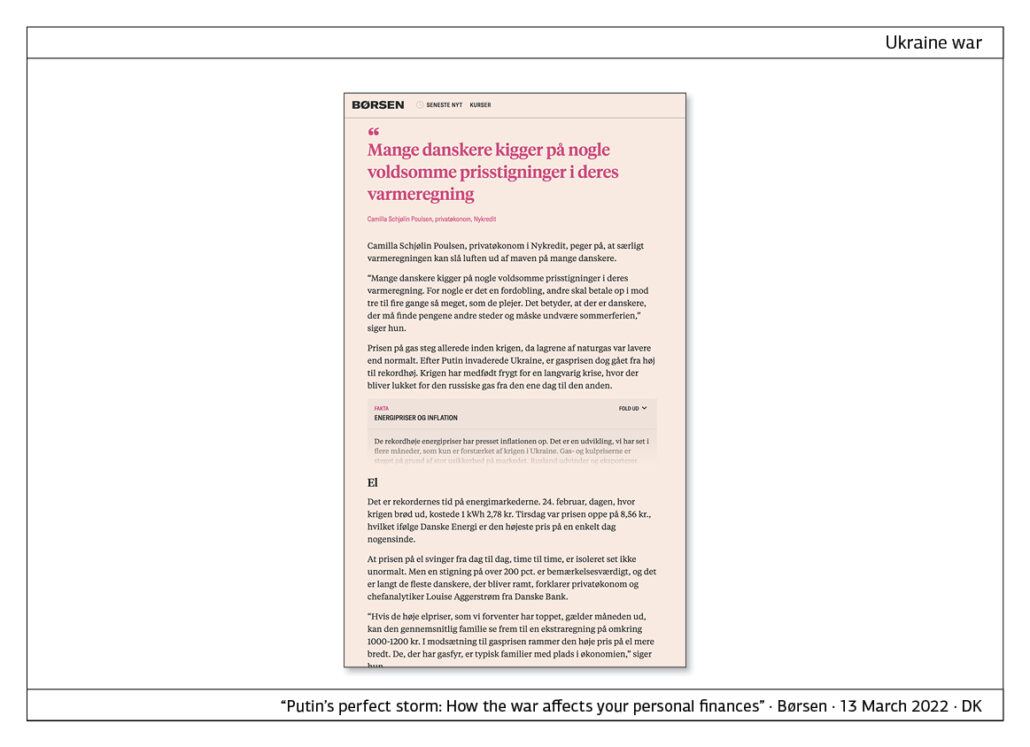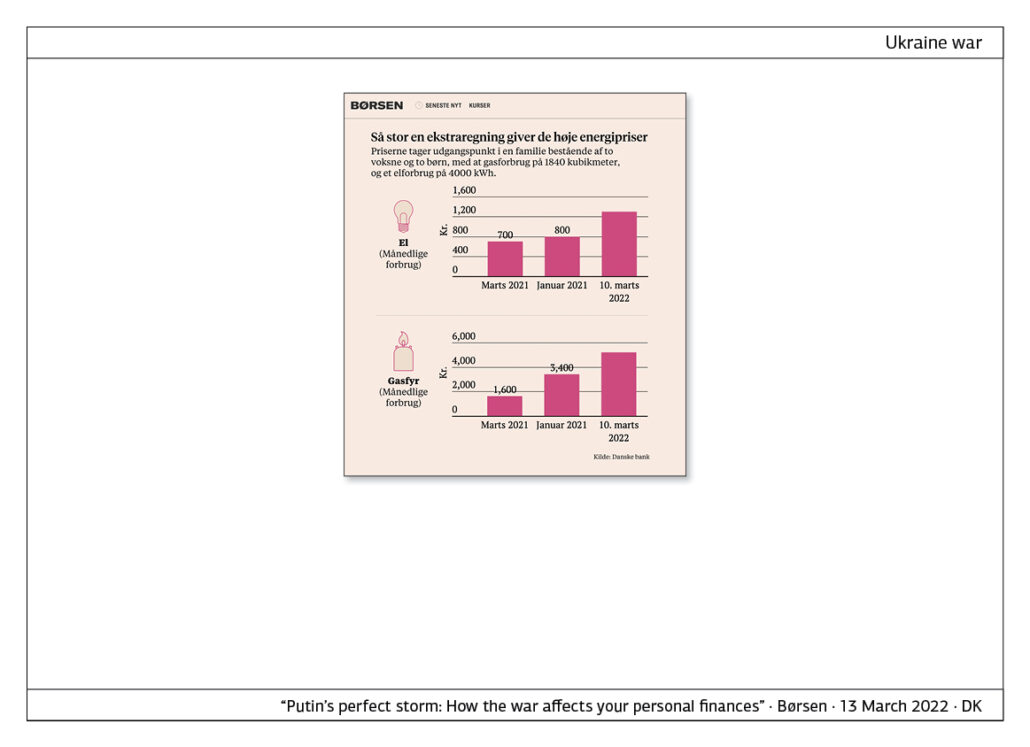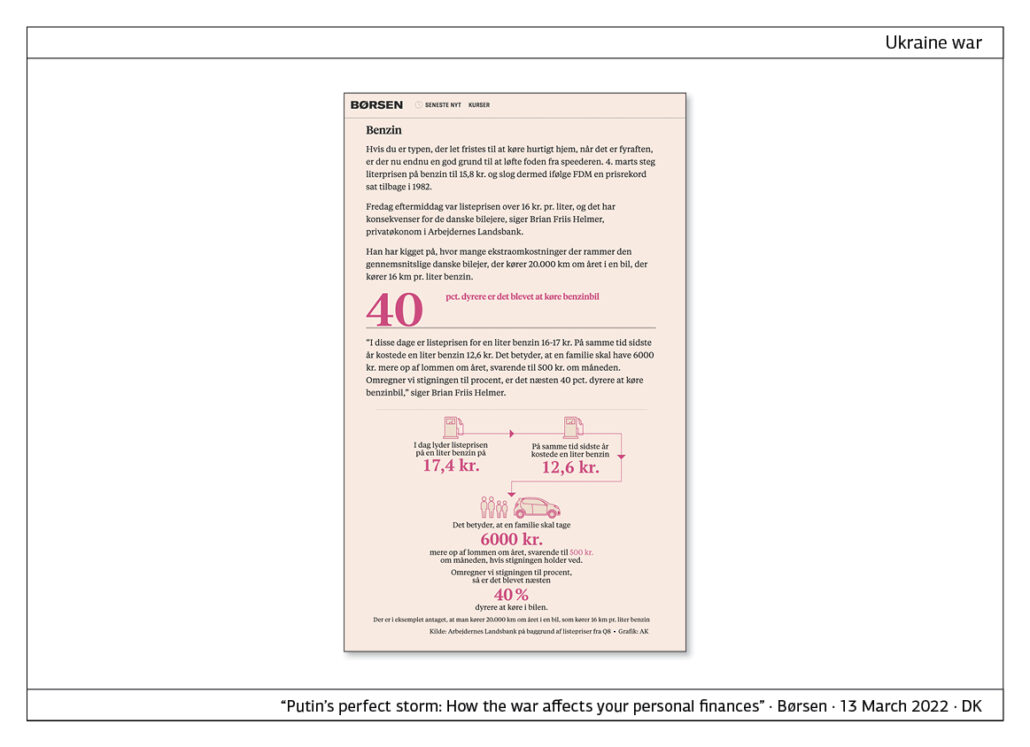 Brigitte · D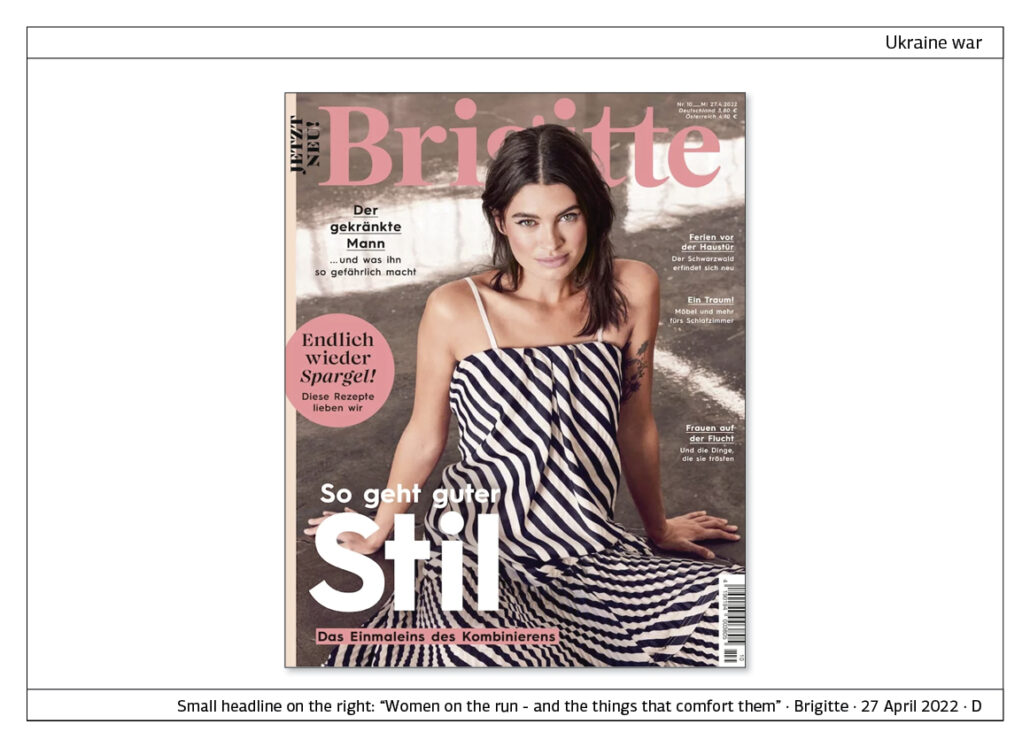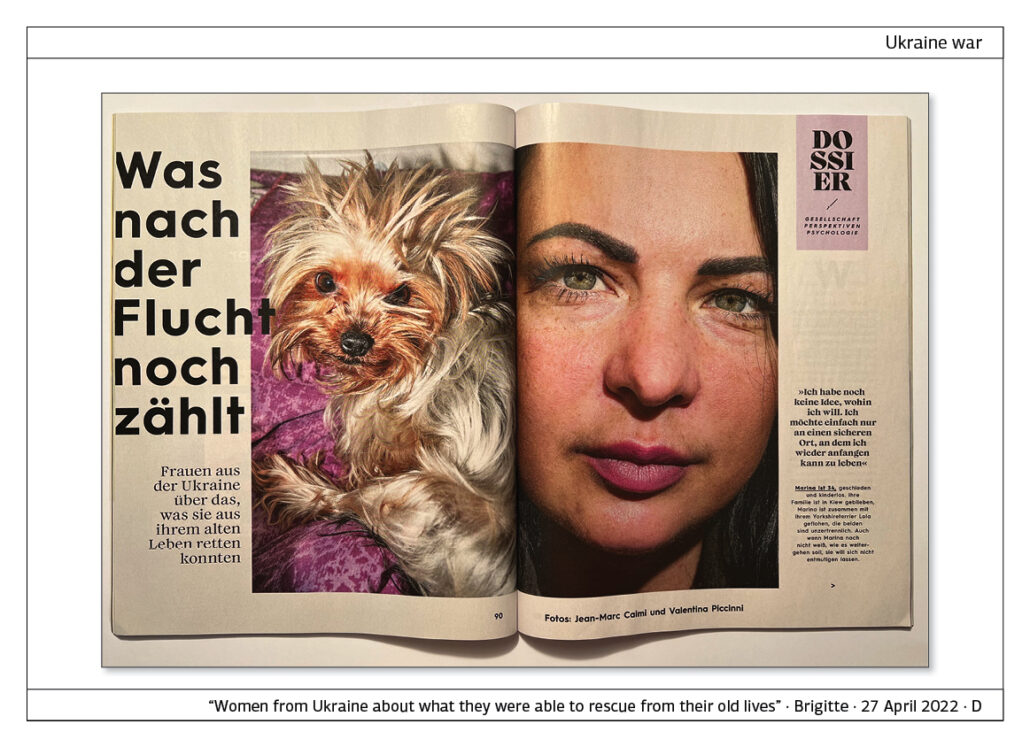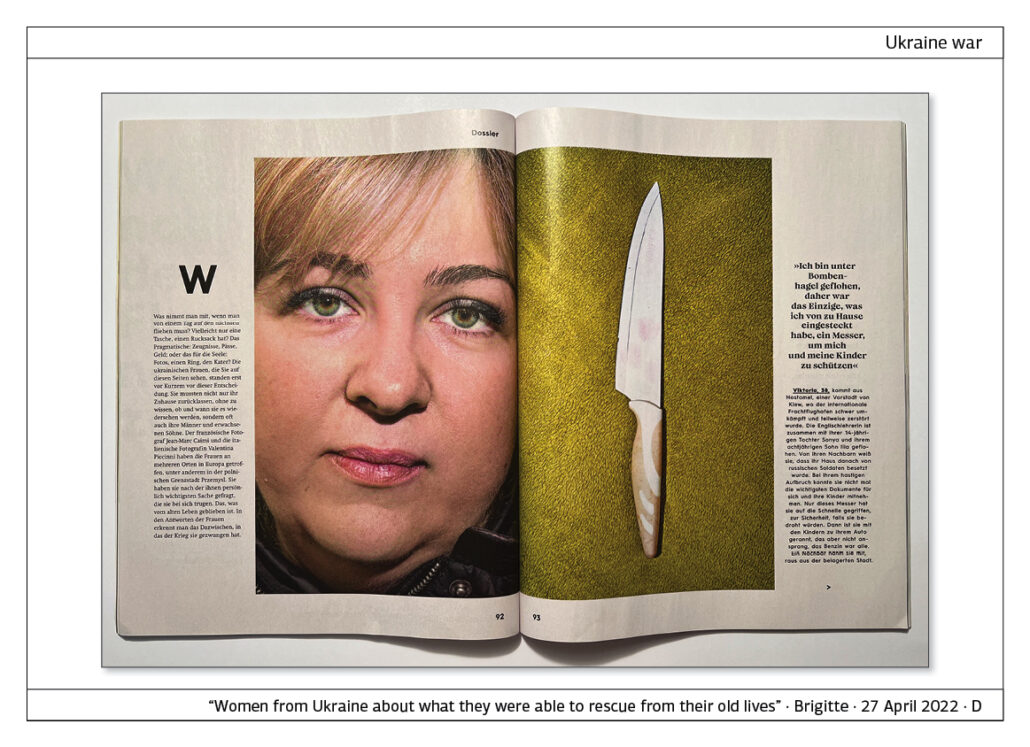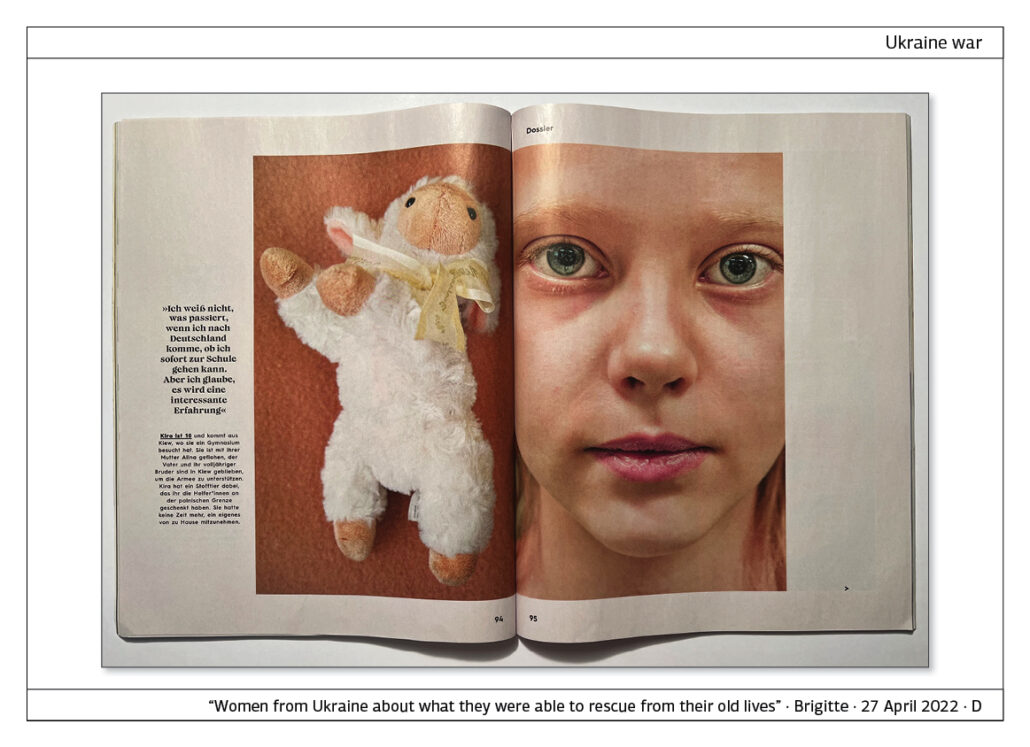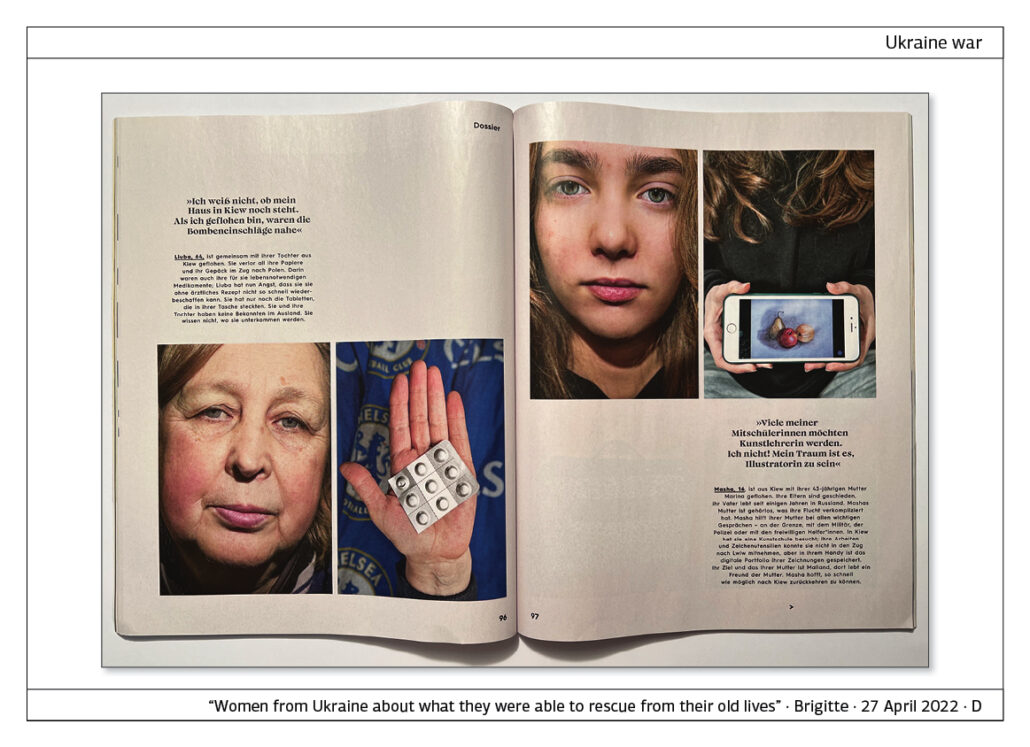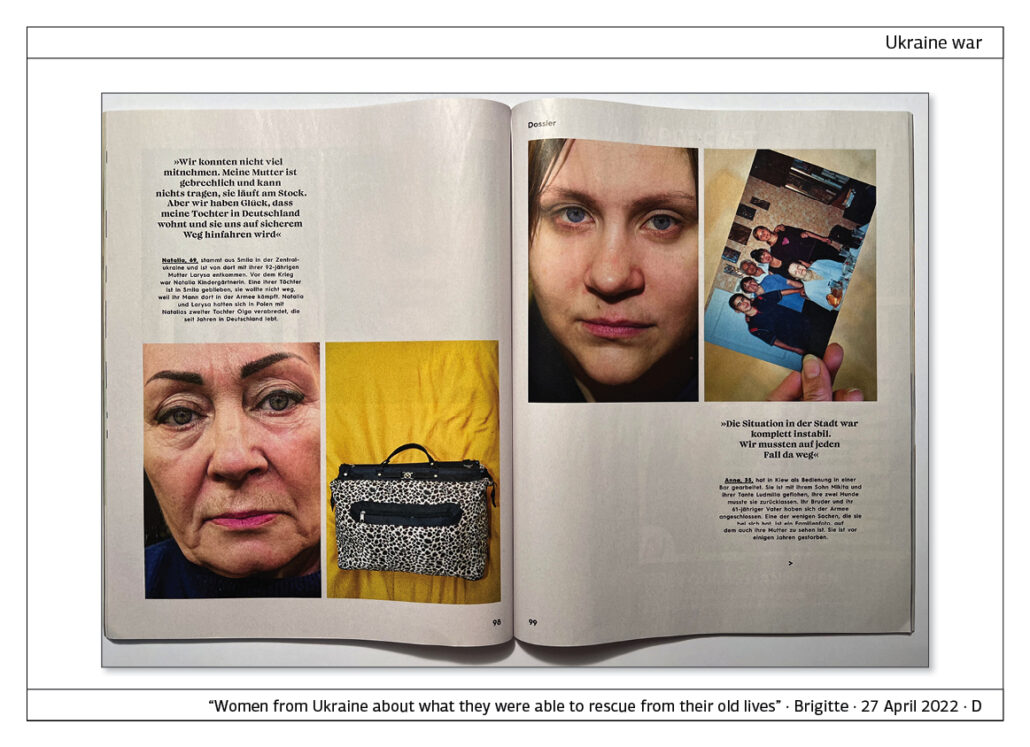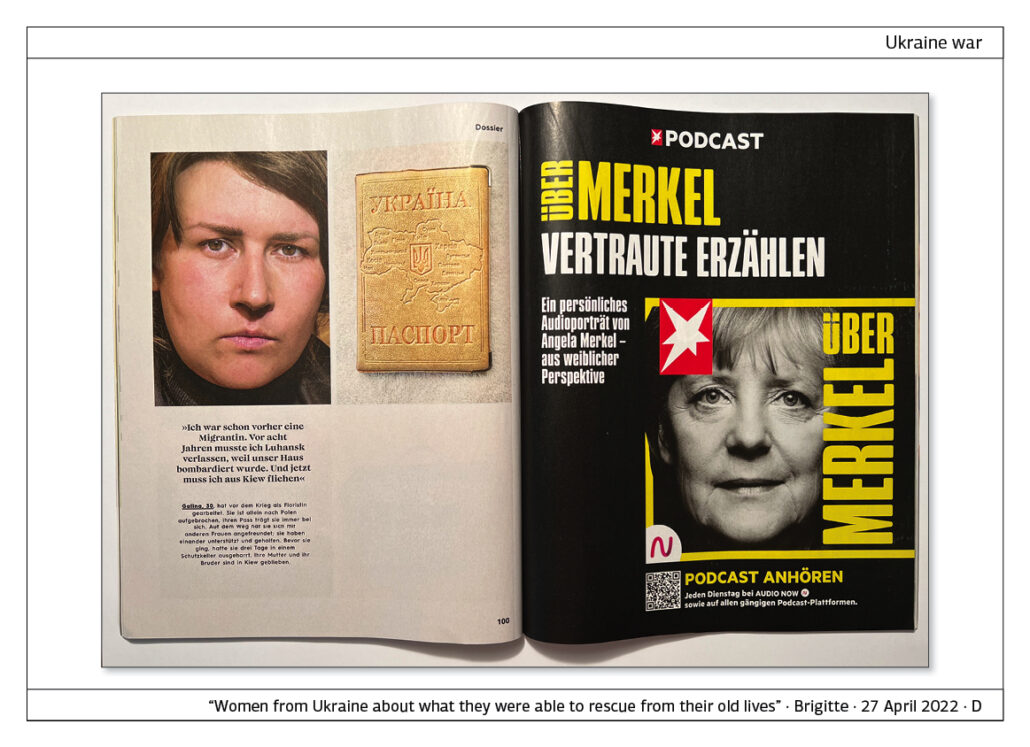 De Tijd · B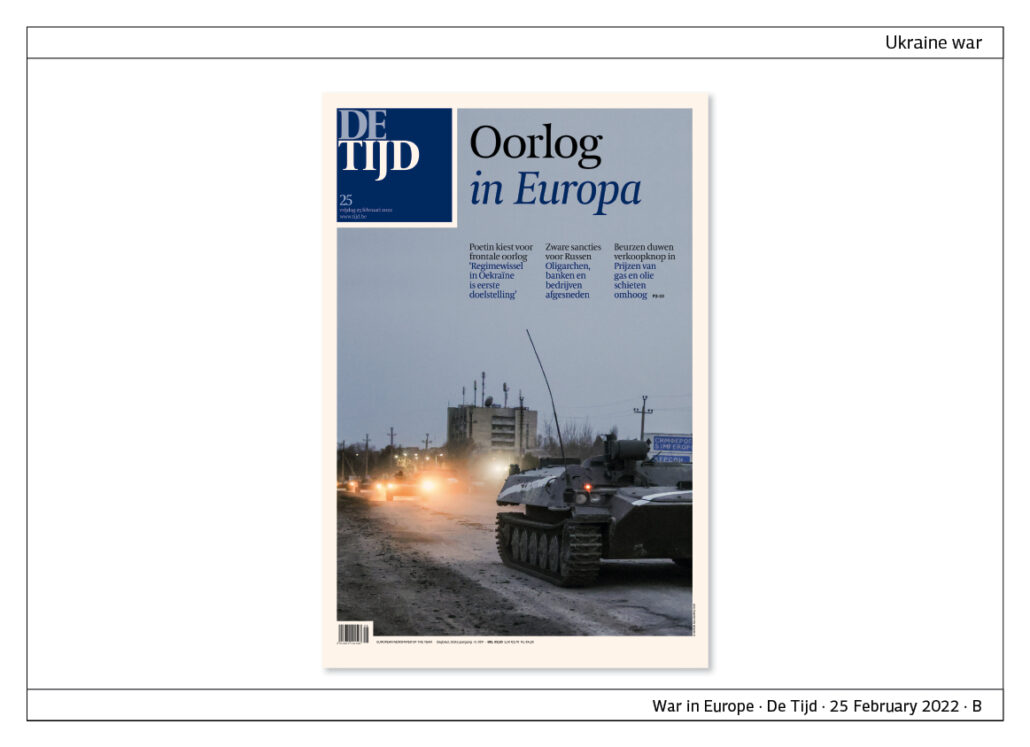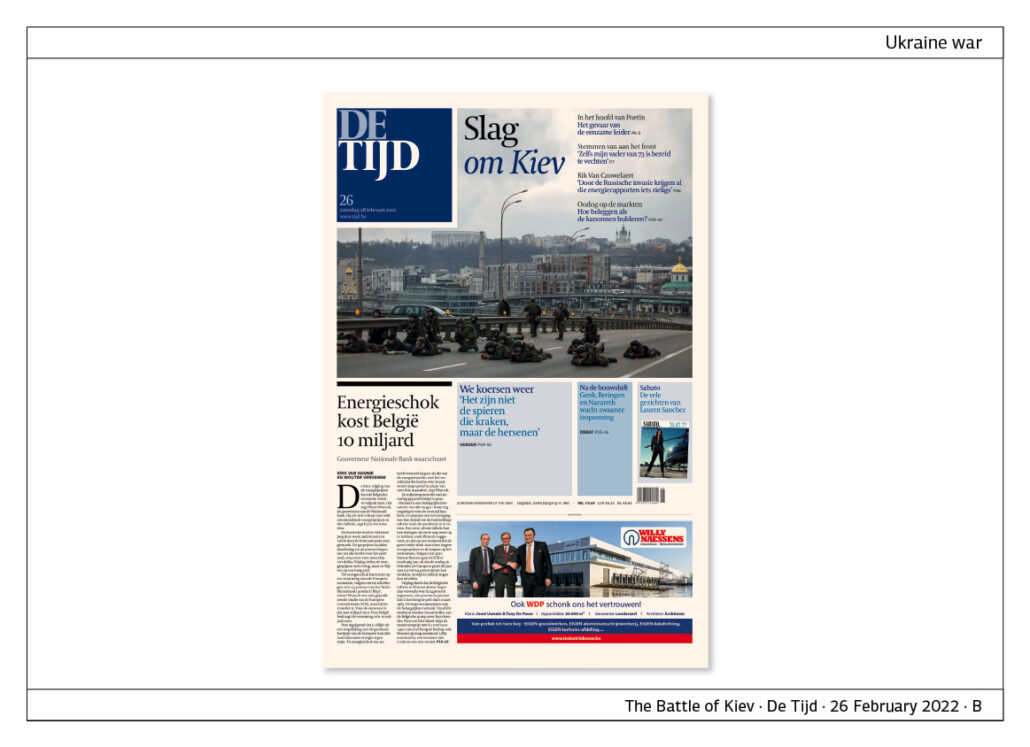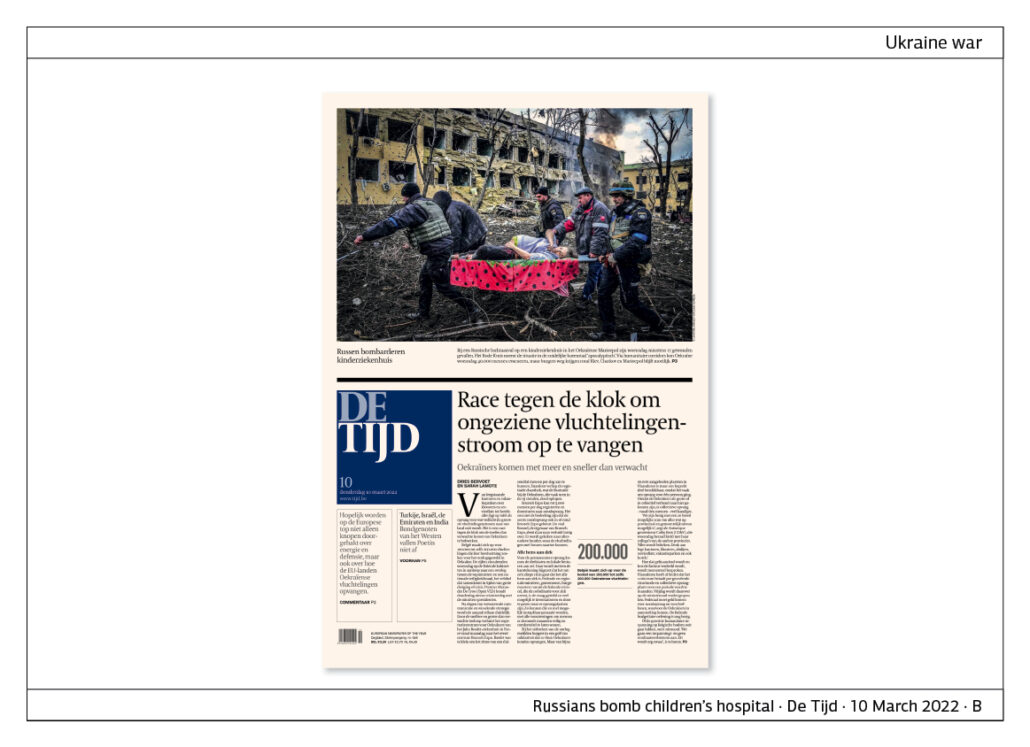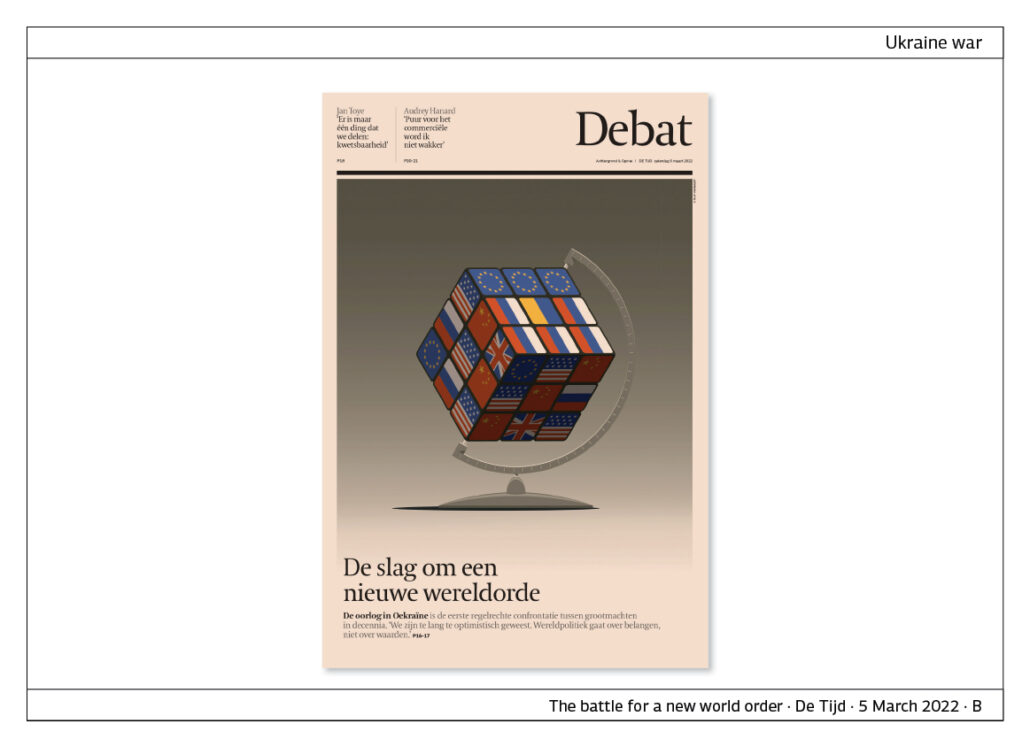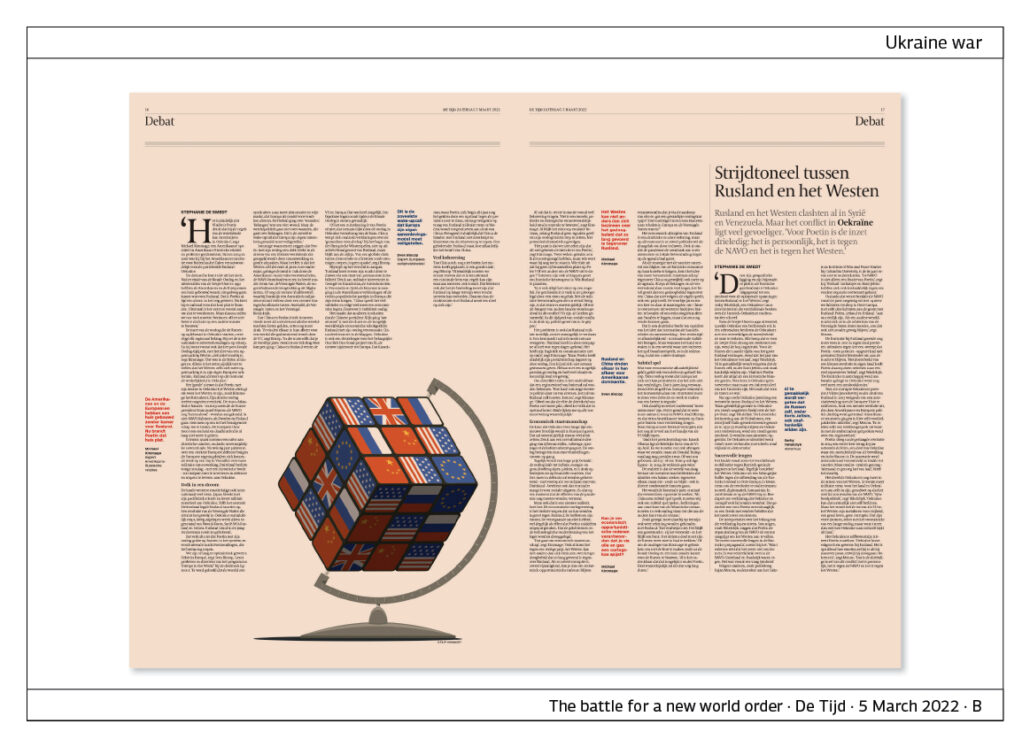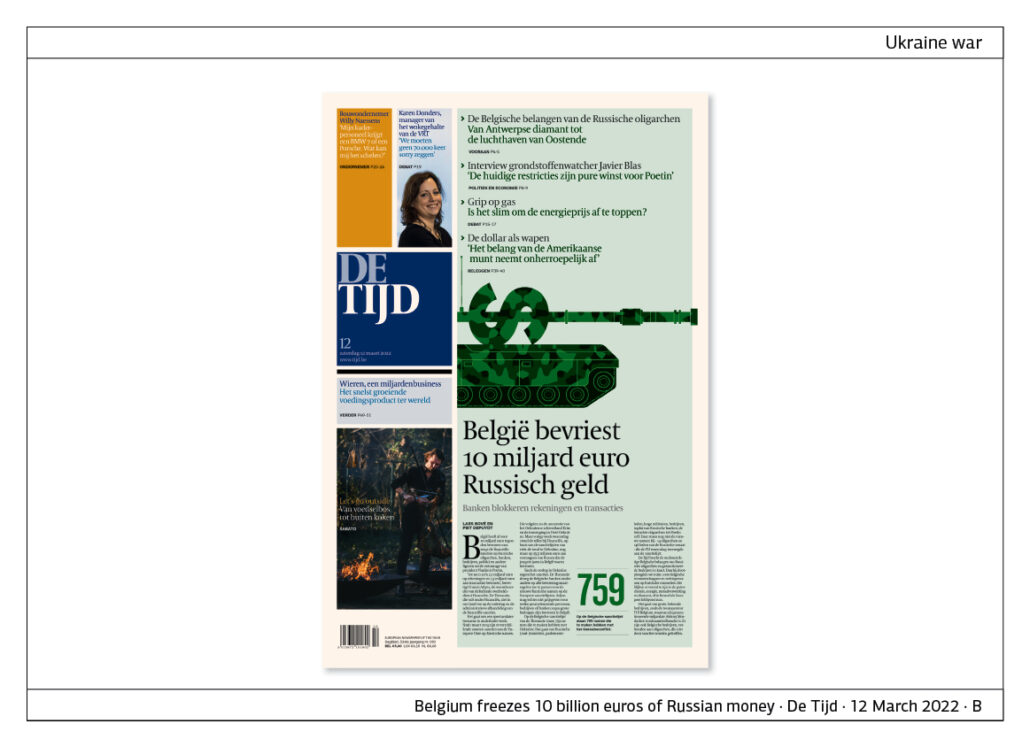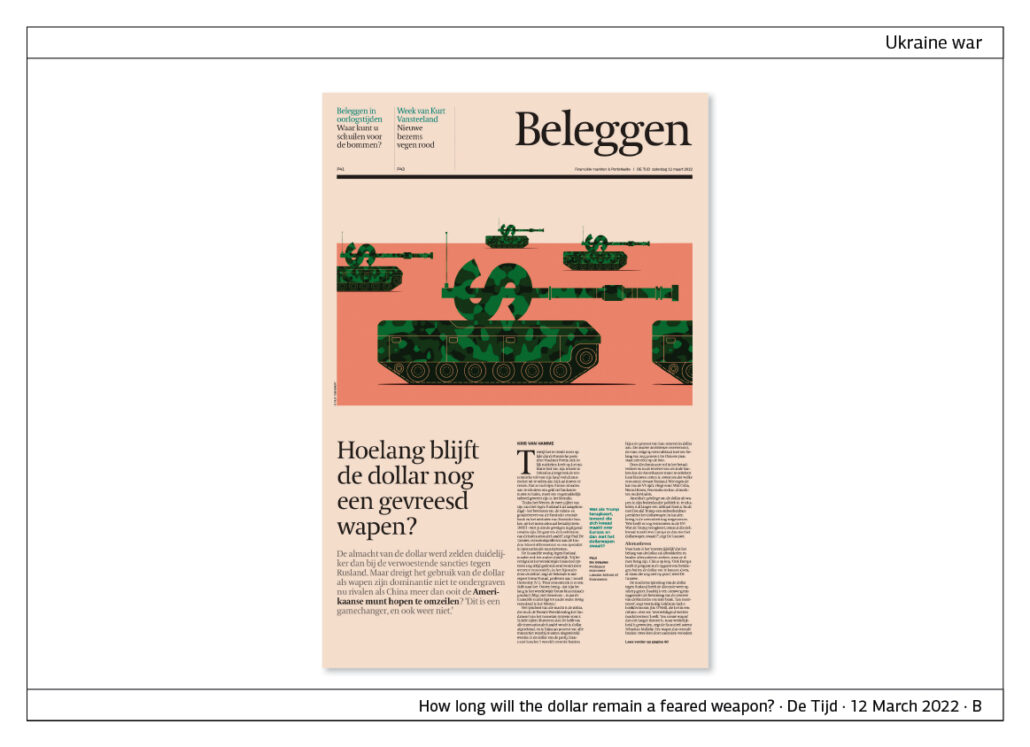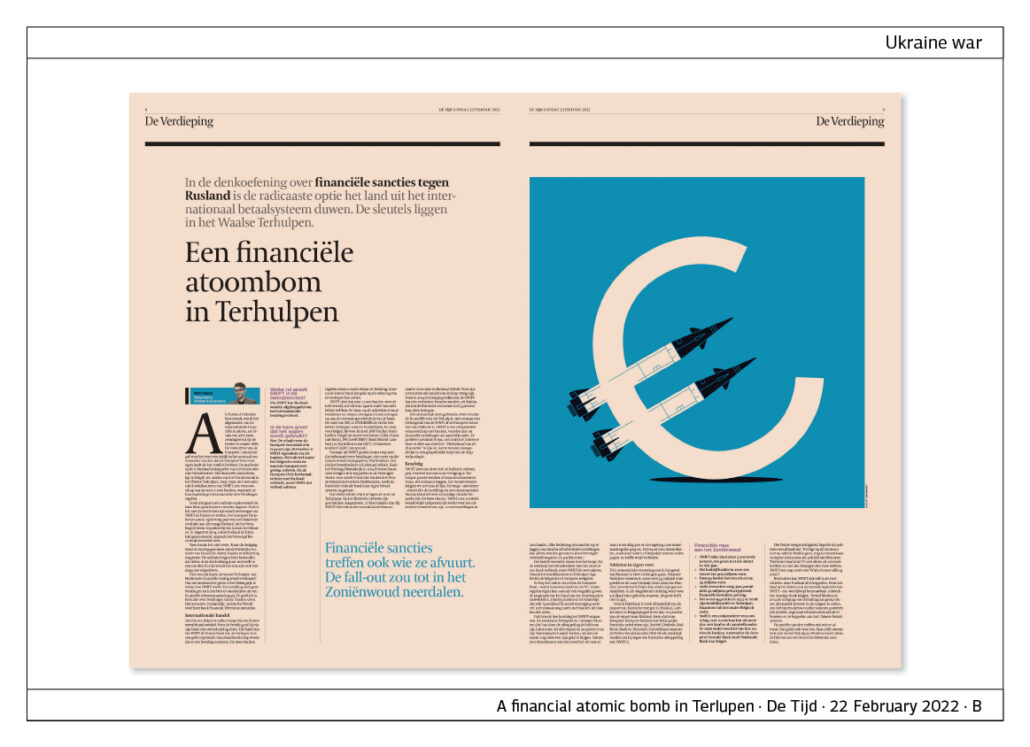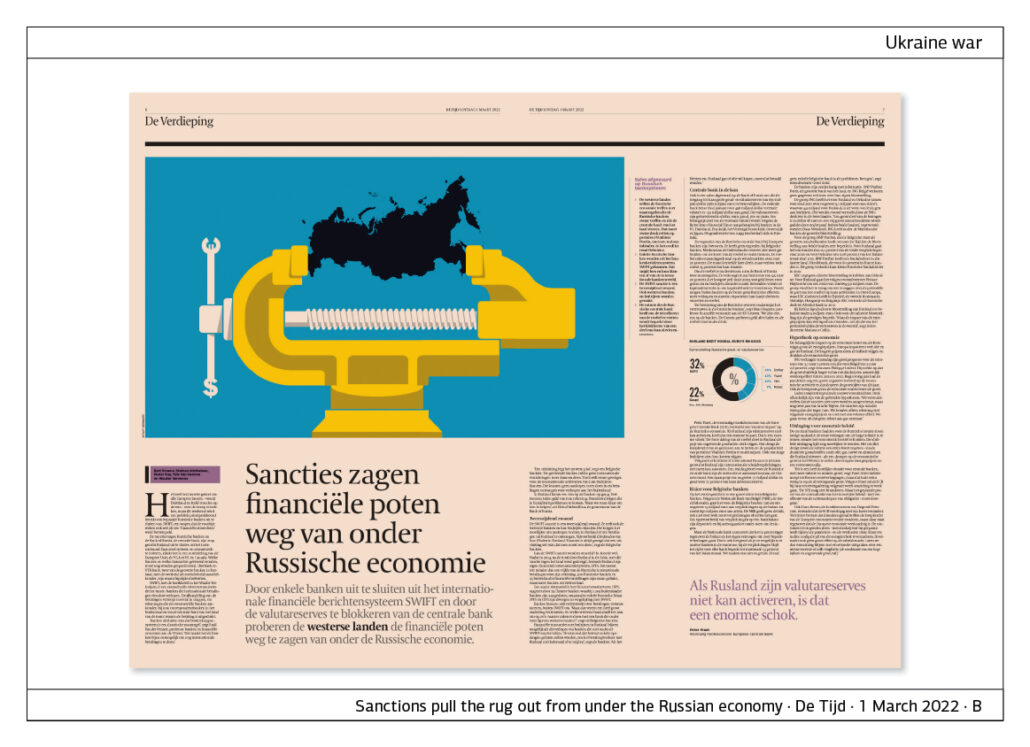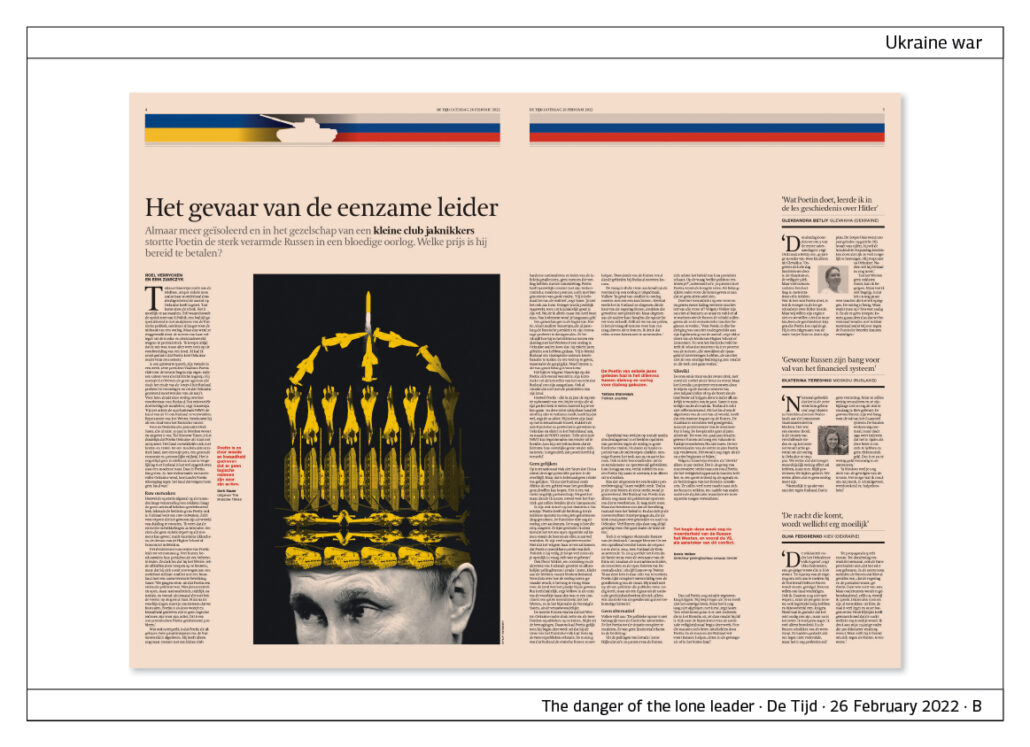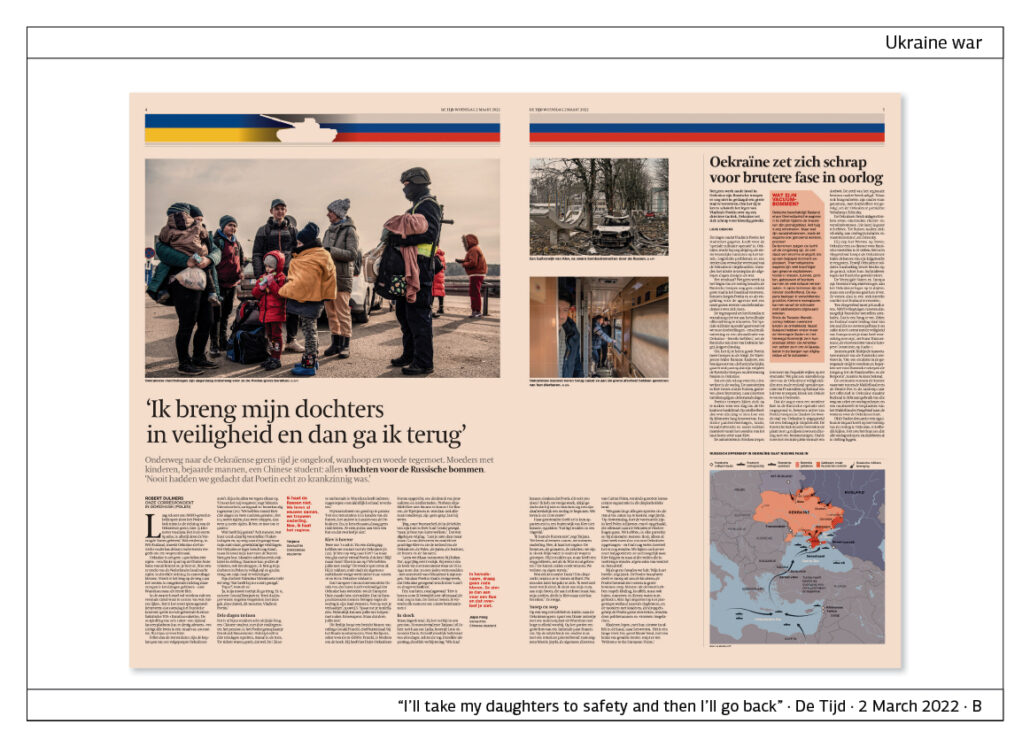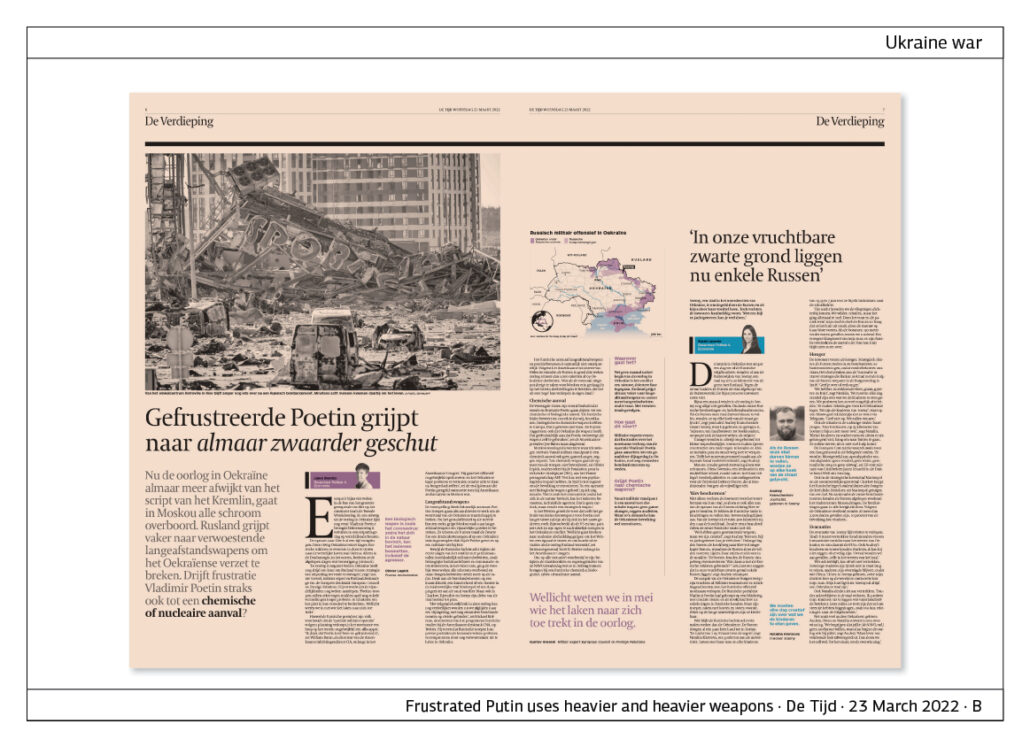 Express · D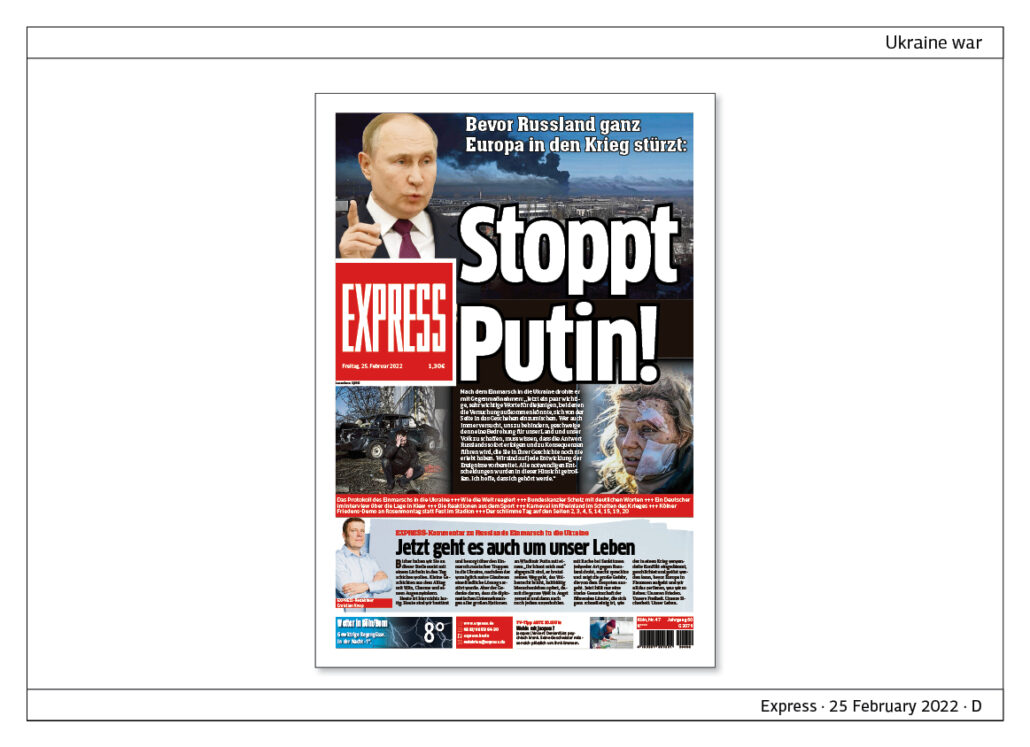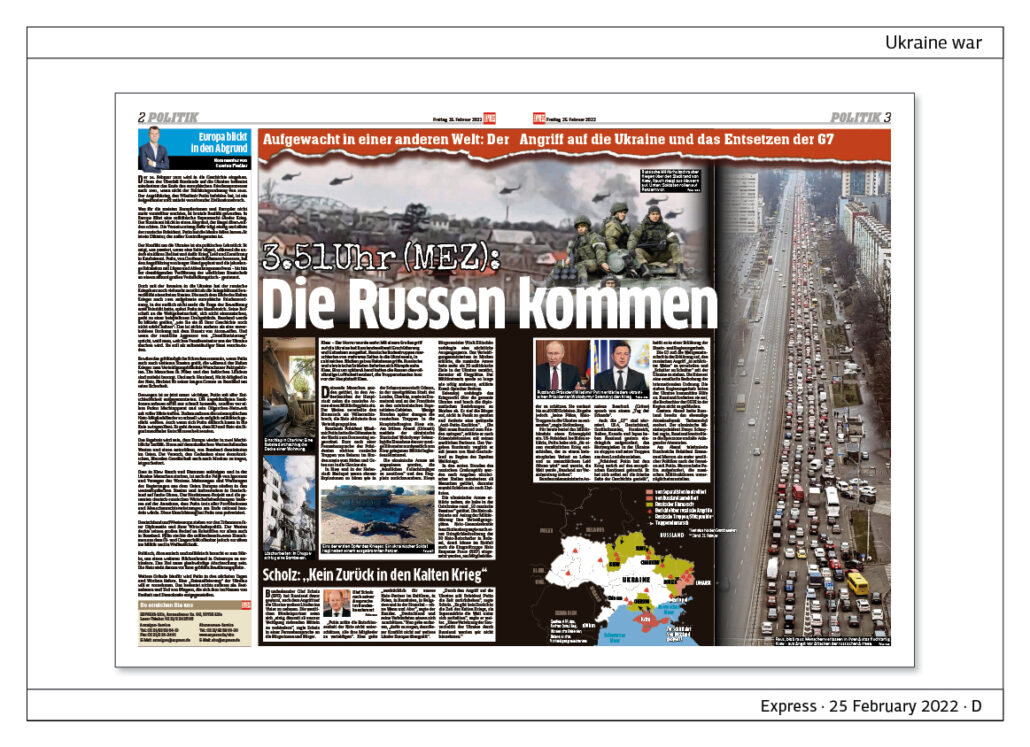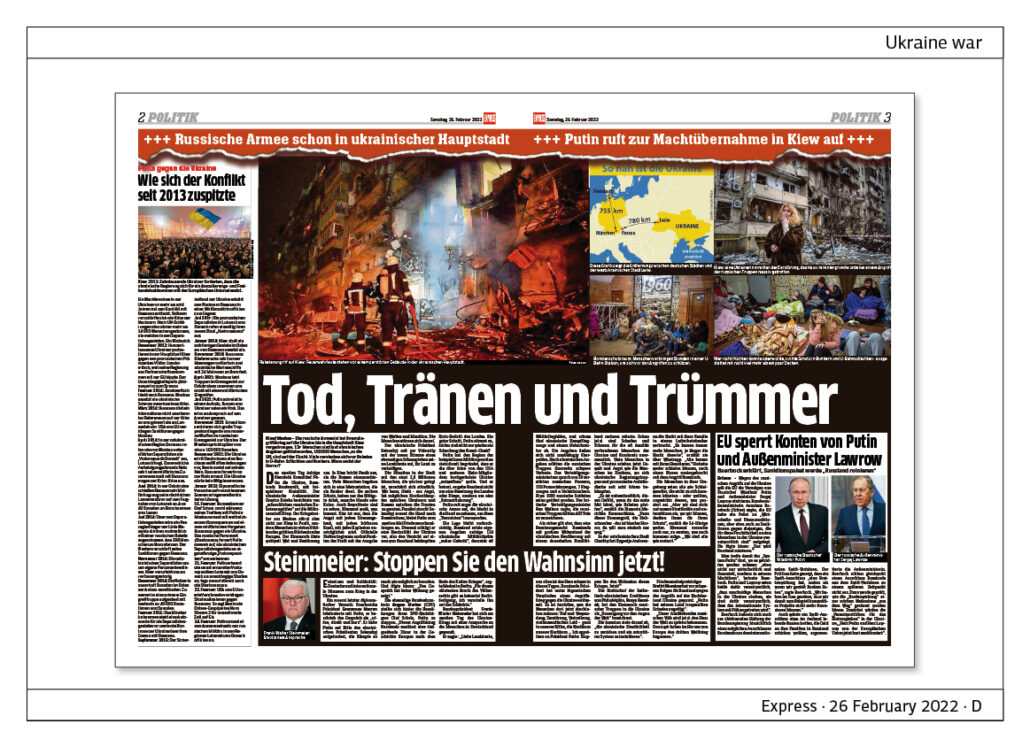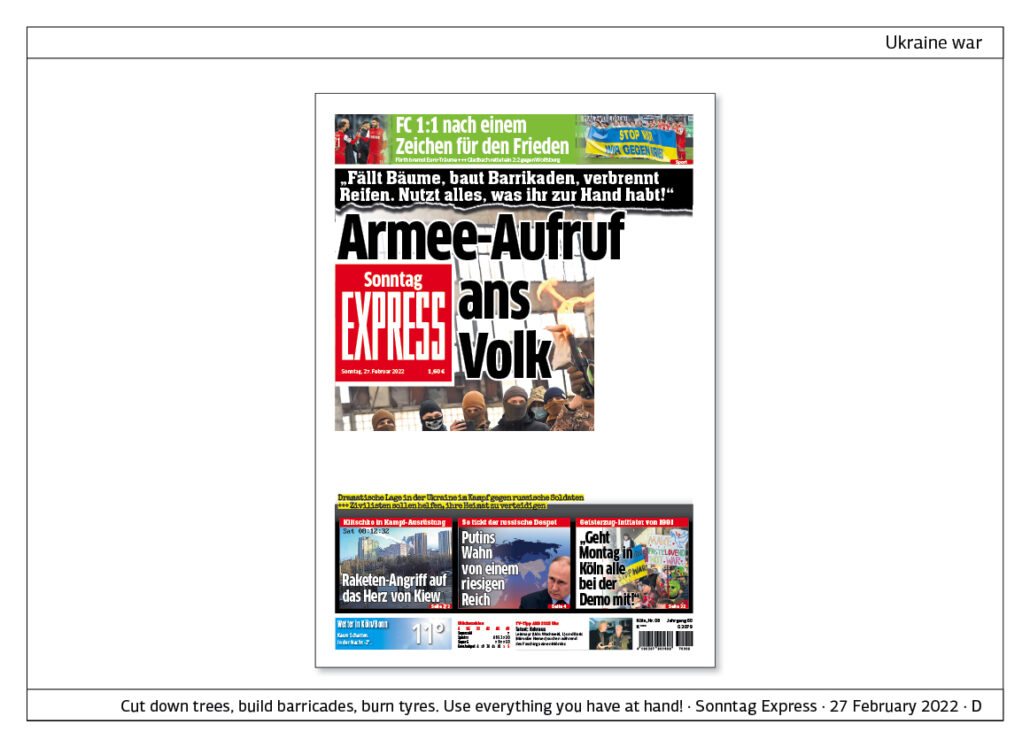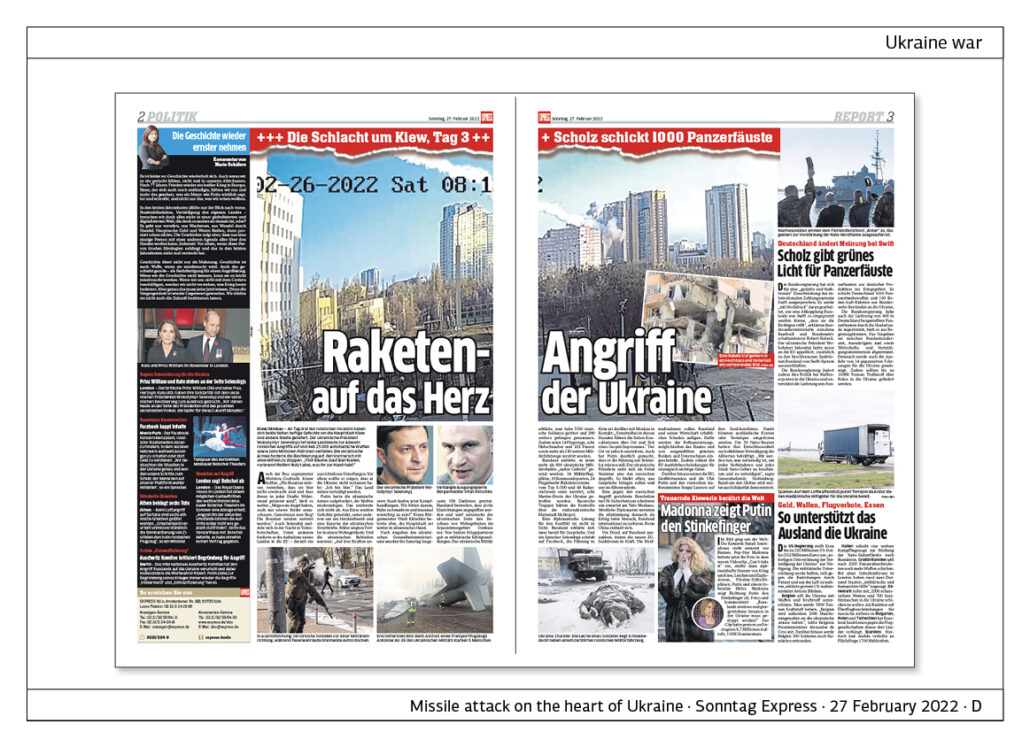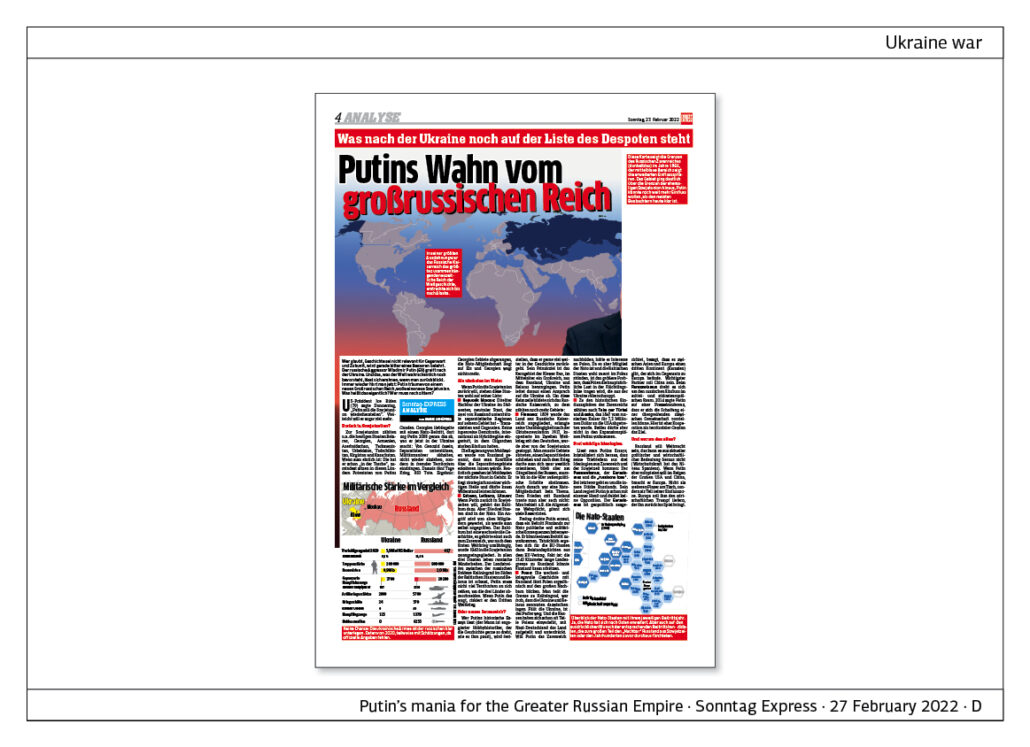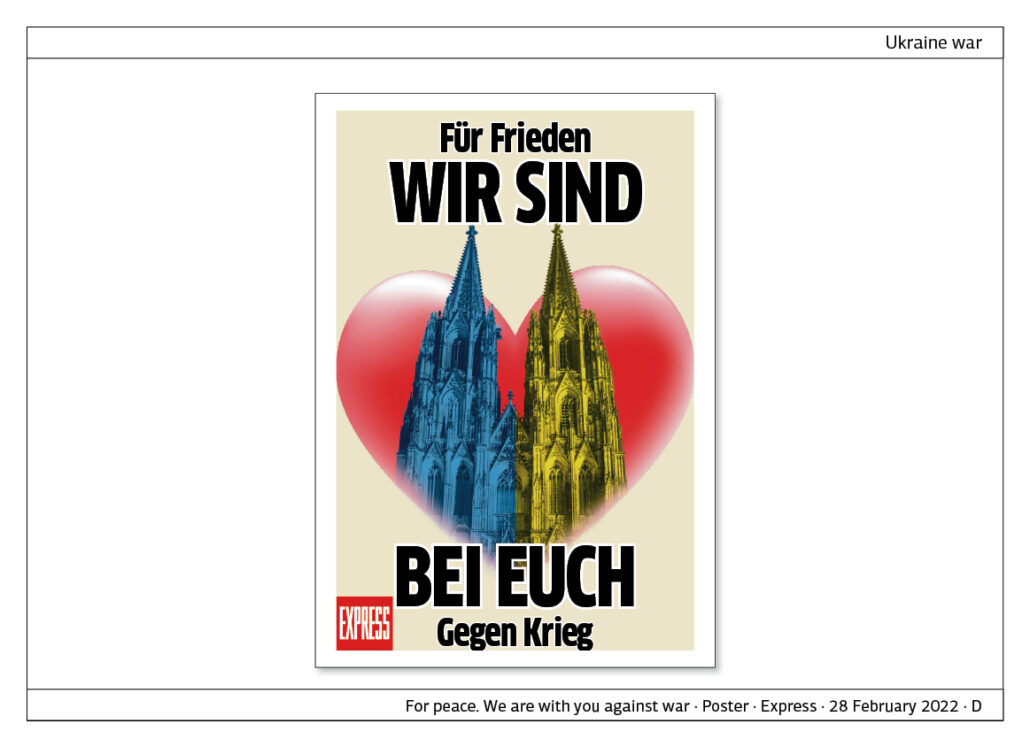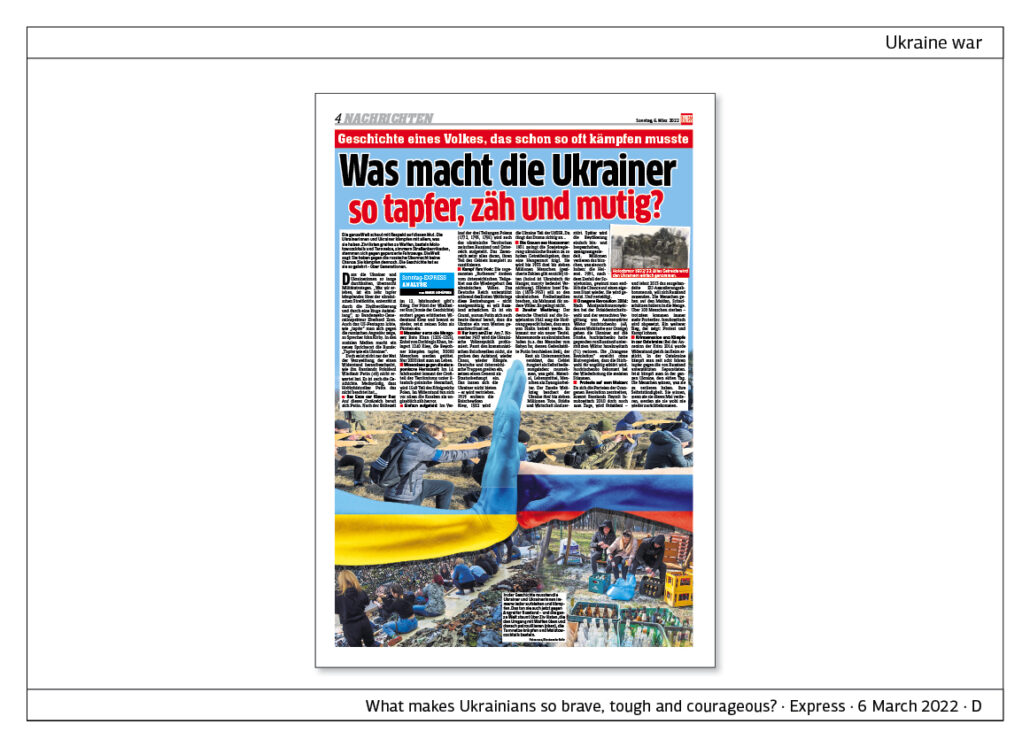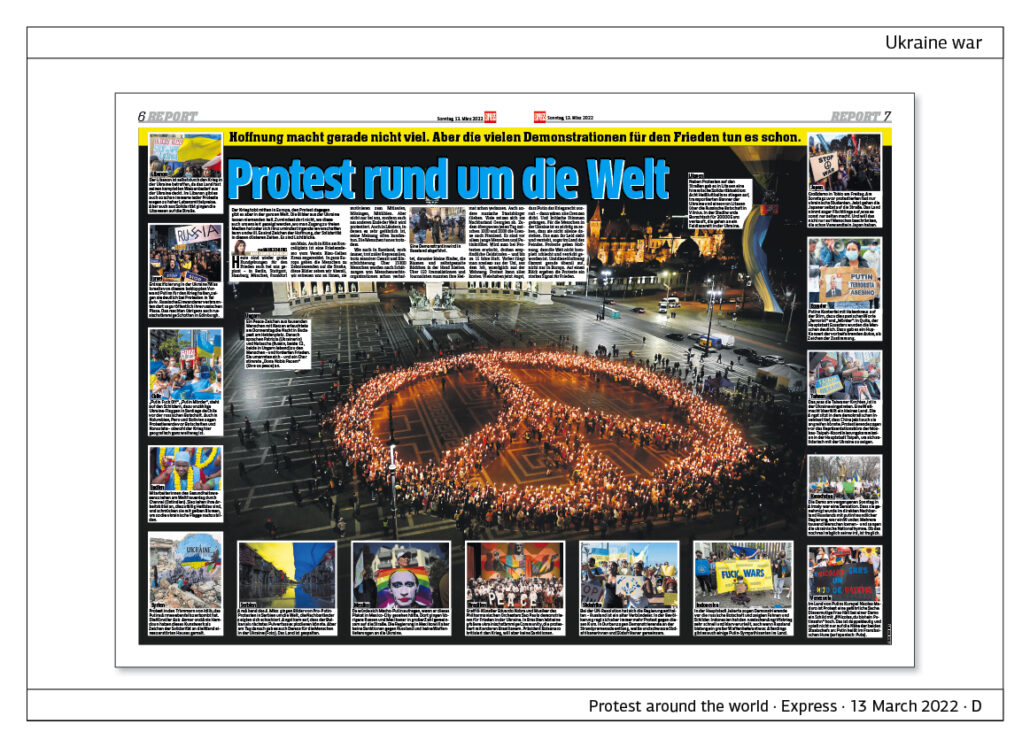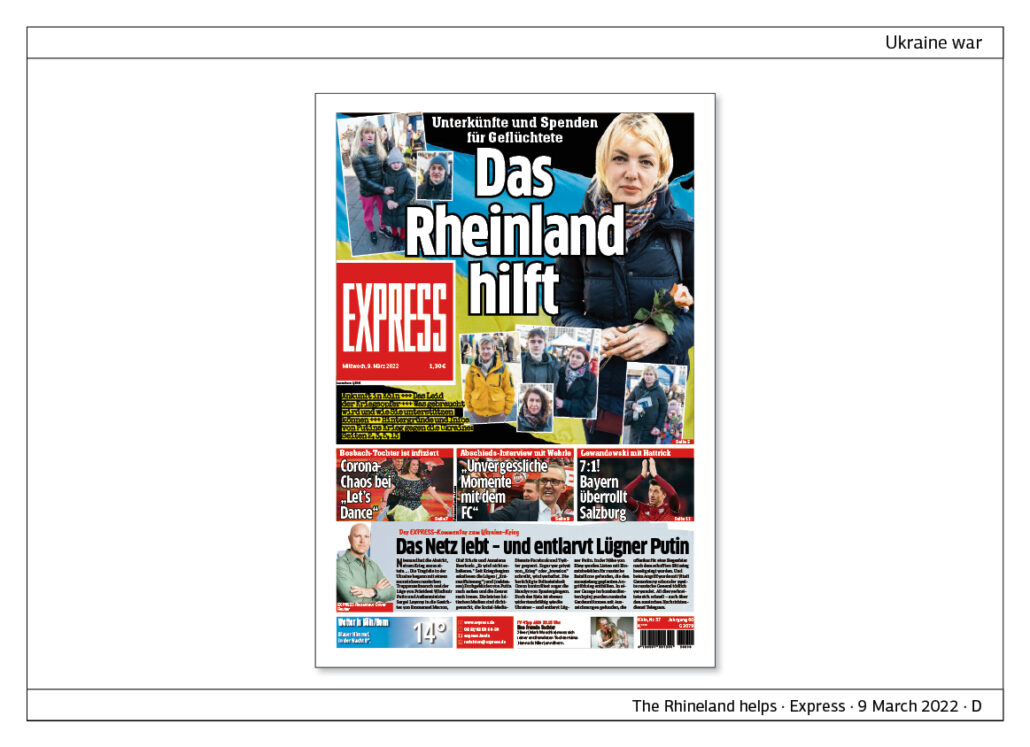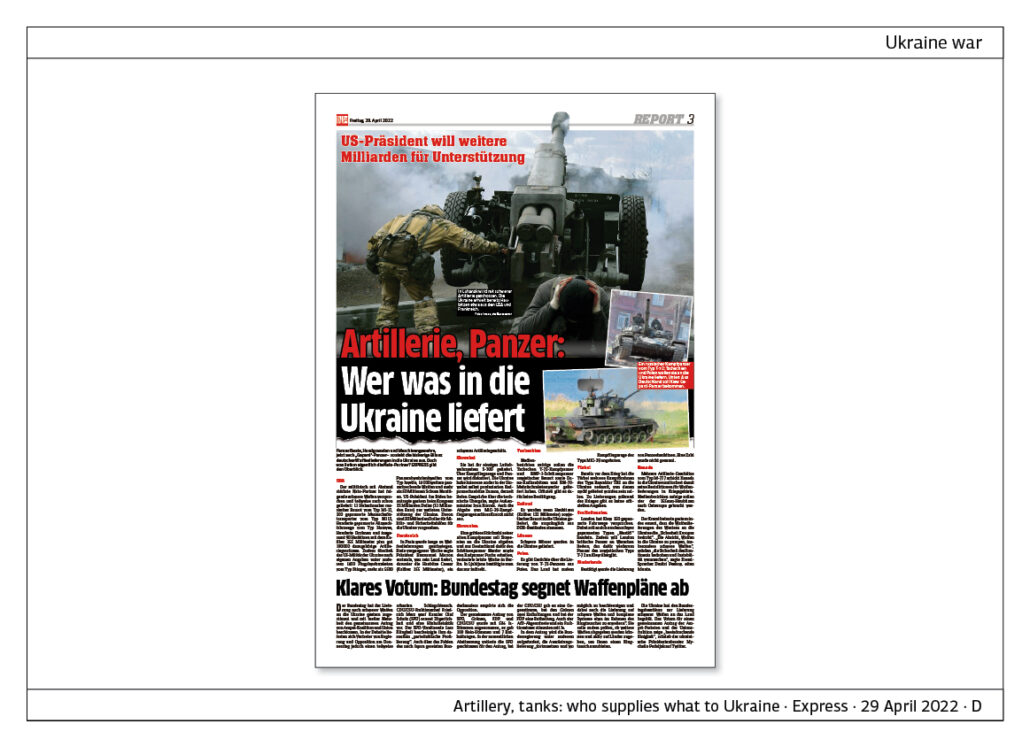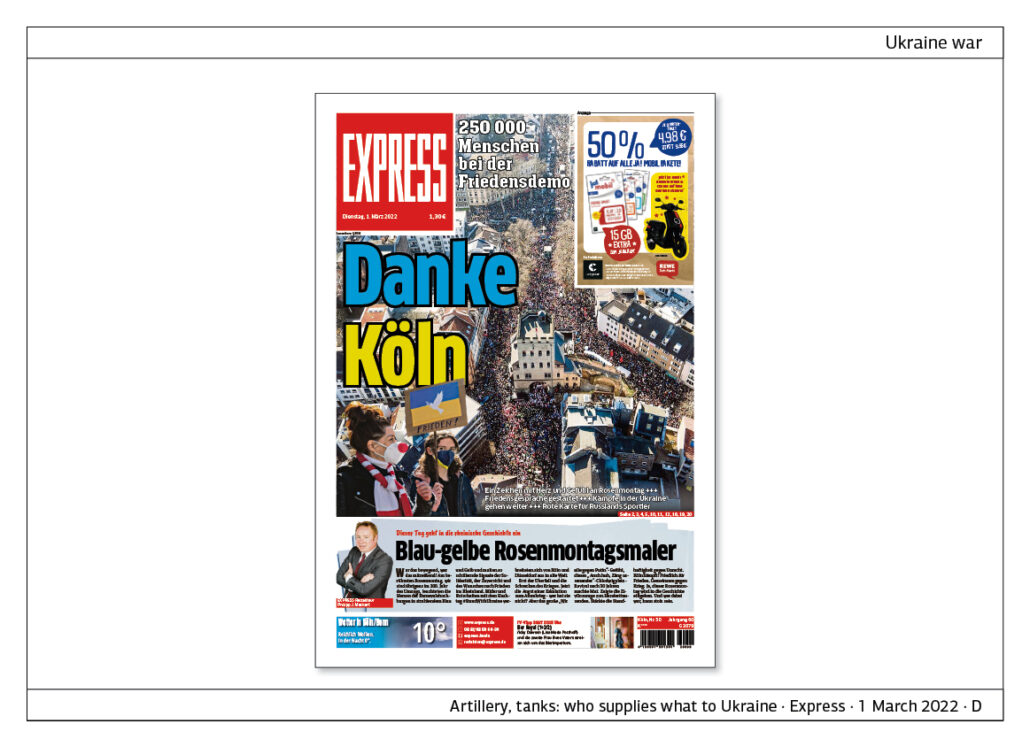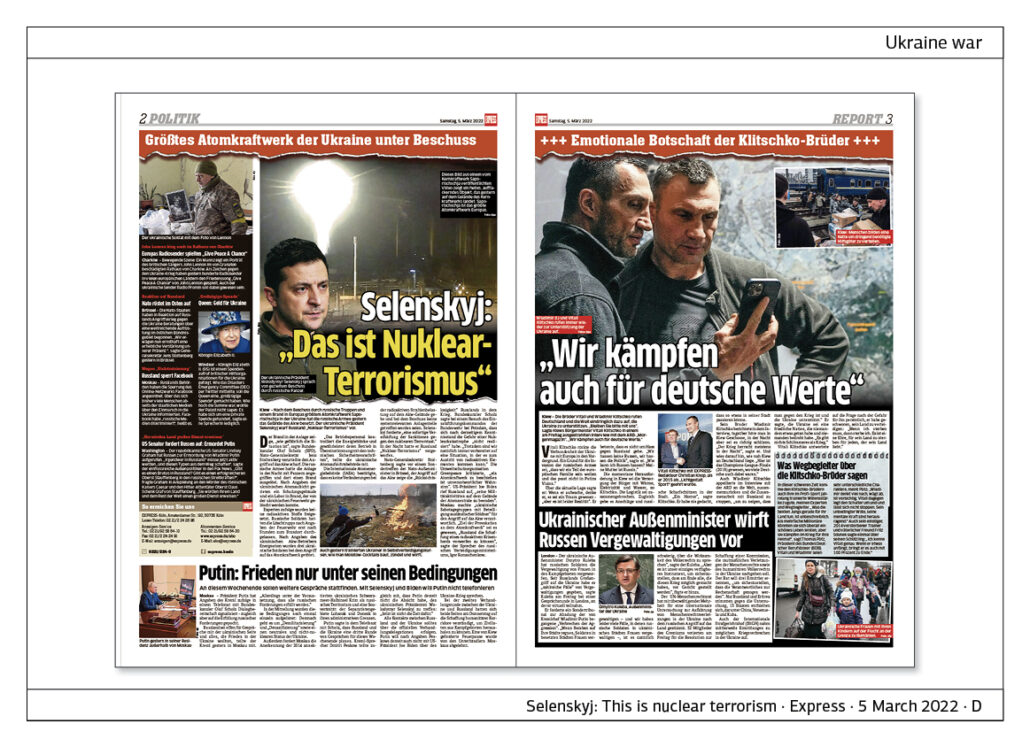 Financial Times · GB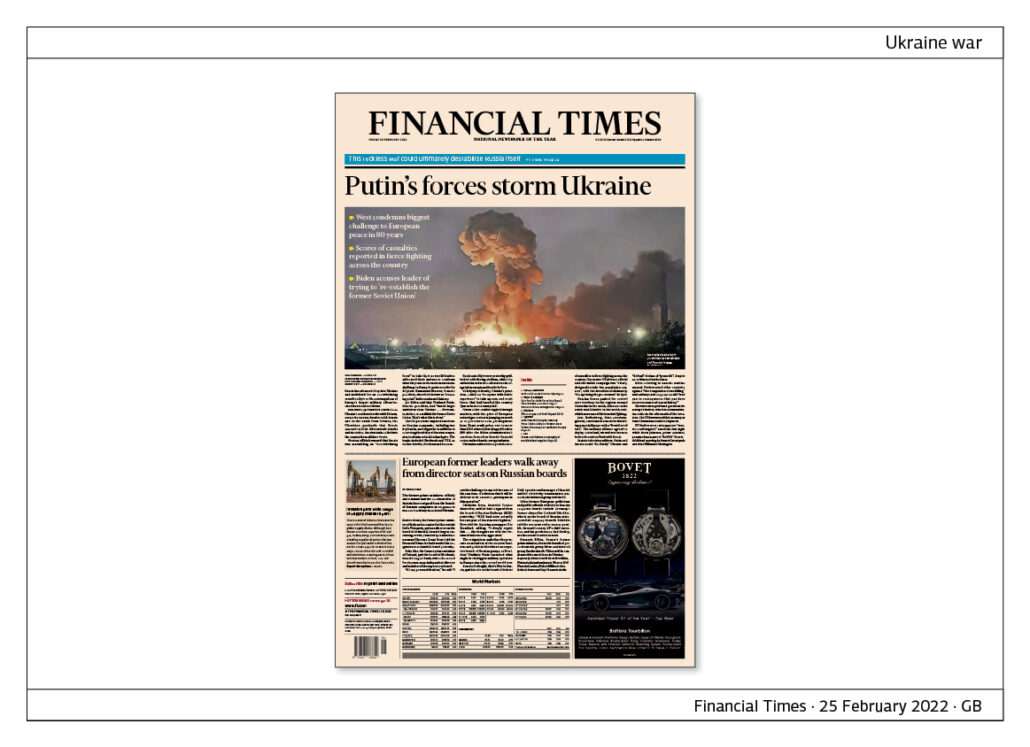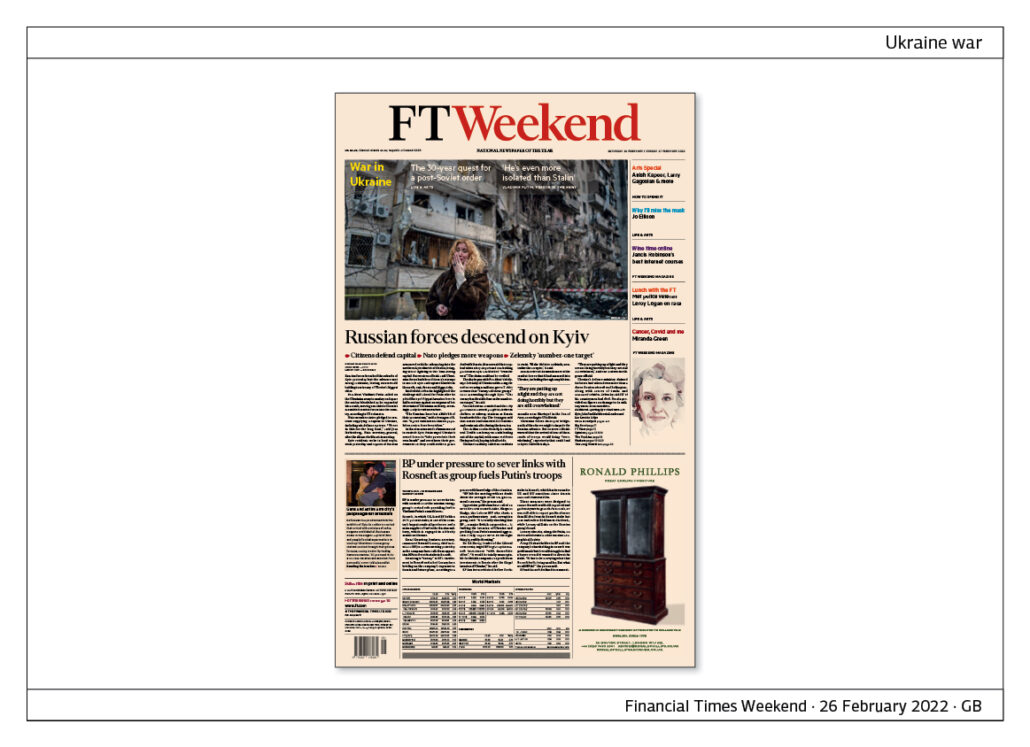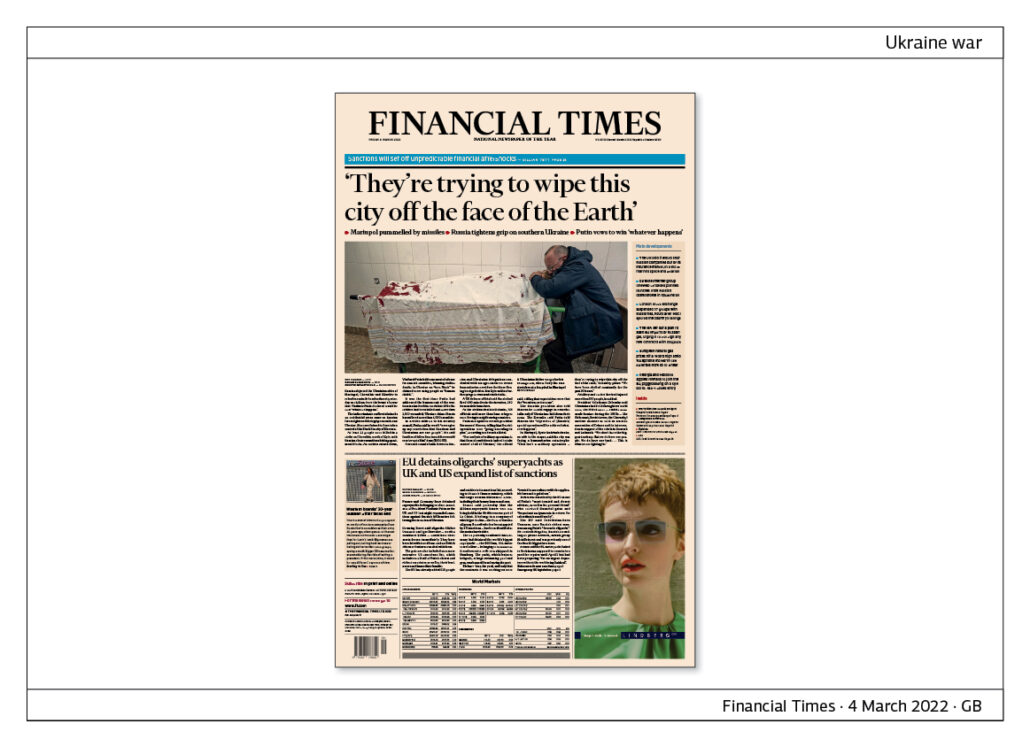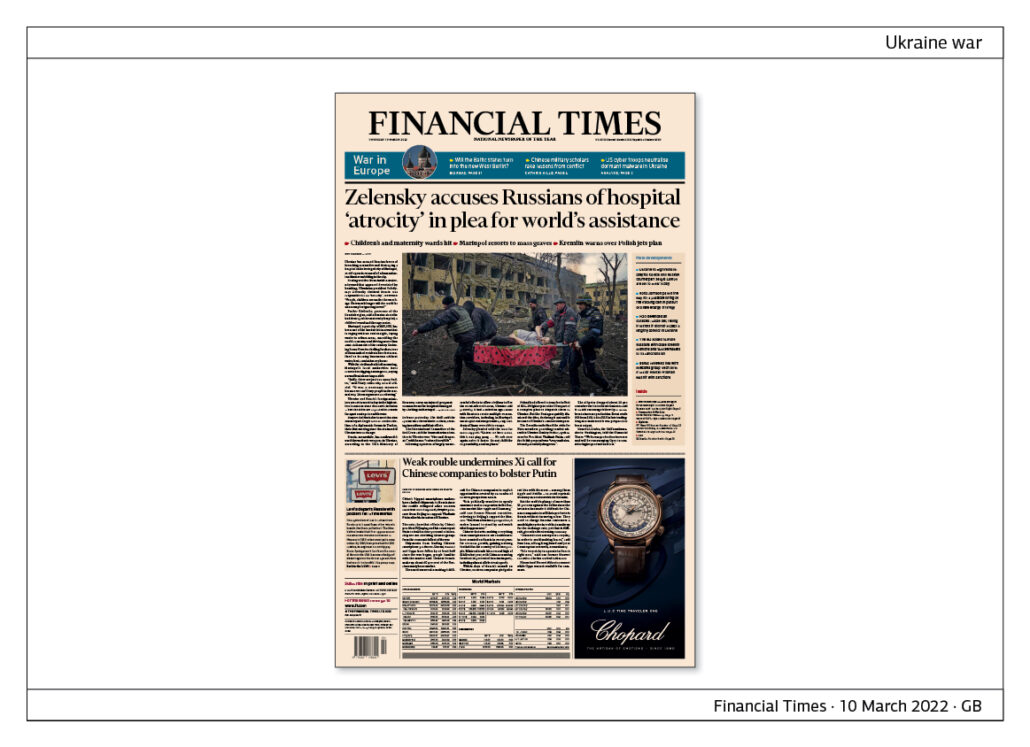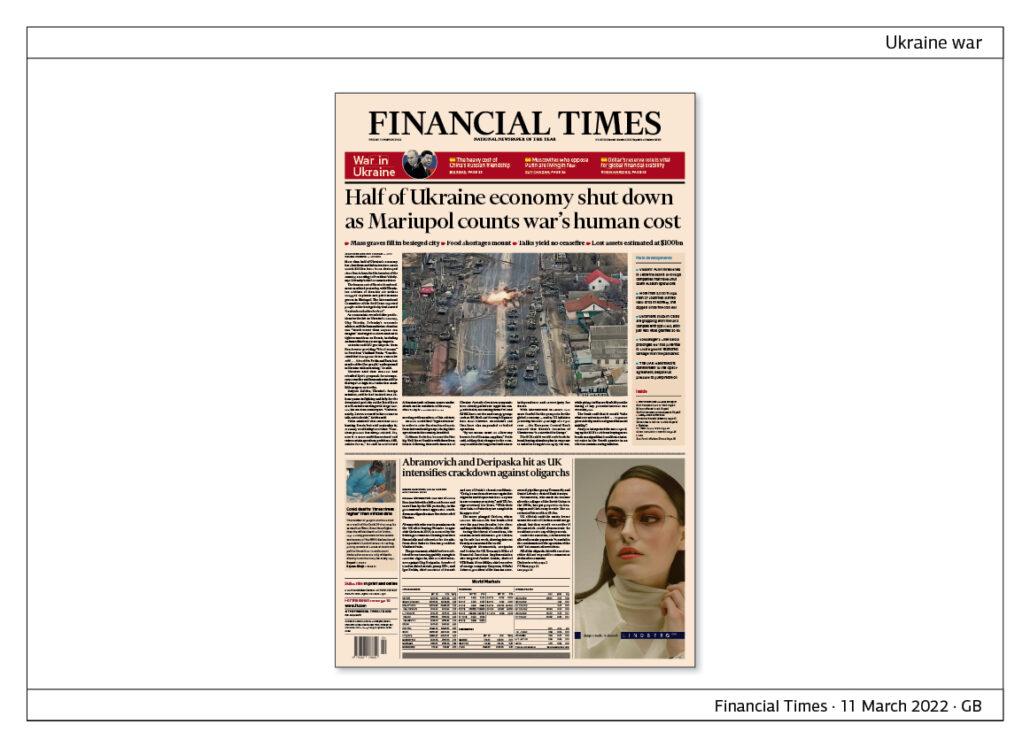 Financial Times · Free to read · GB
The Financial Times has set up a "free to read" section on the Ukraine war: https://tinyurl.com/yc6e466x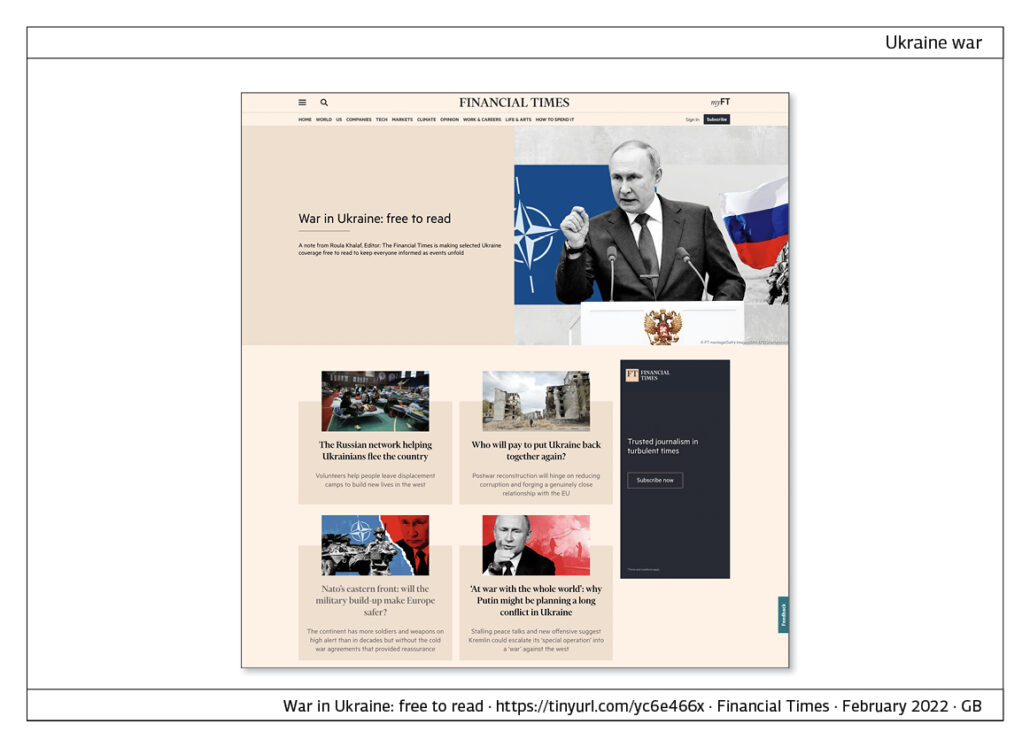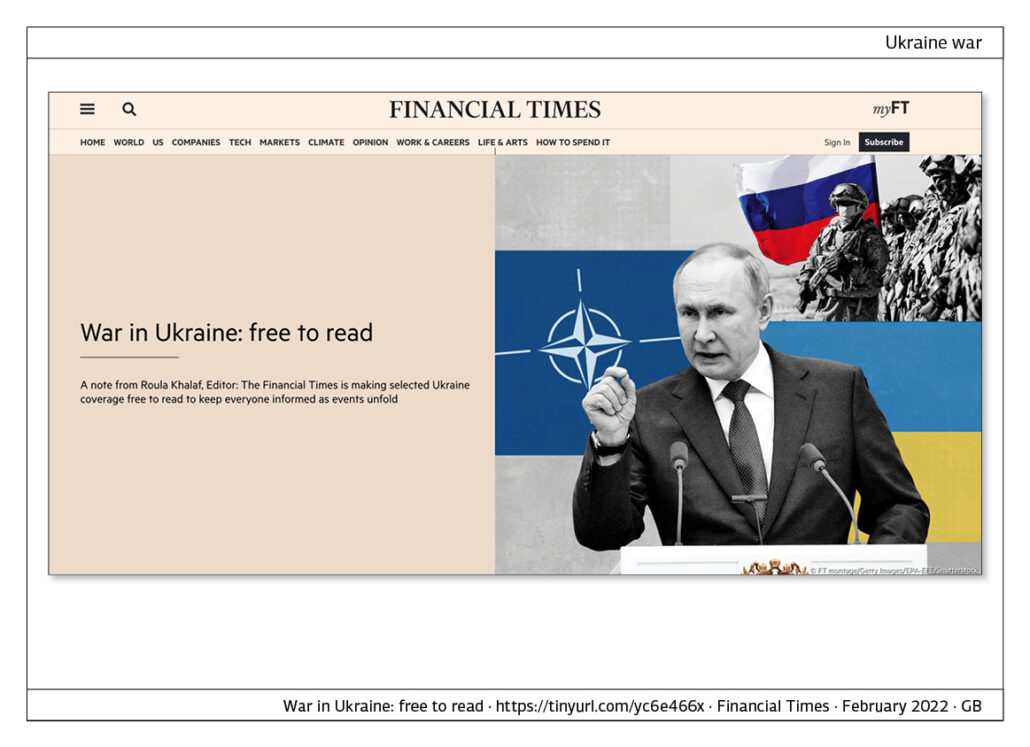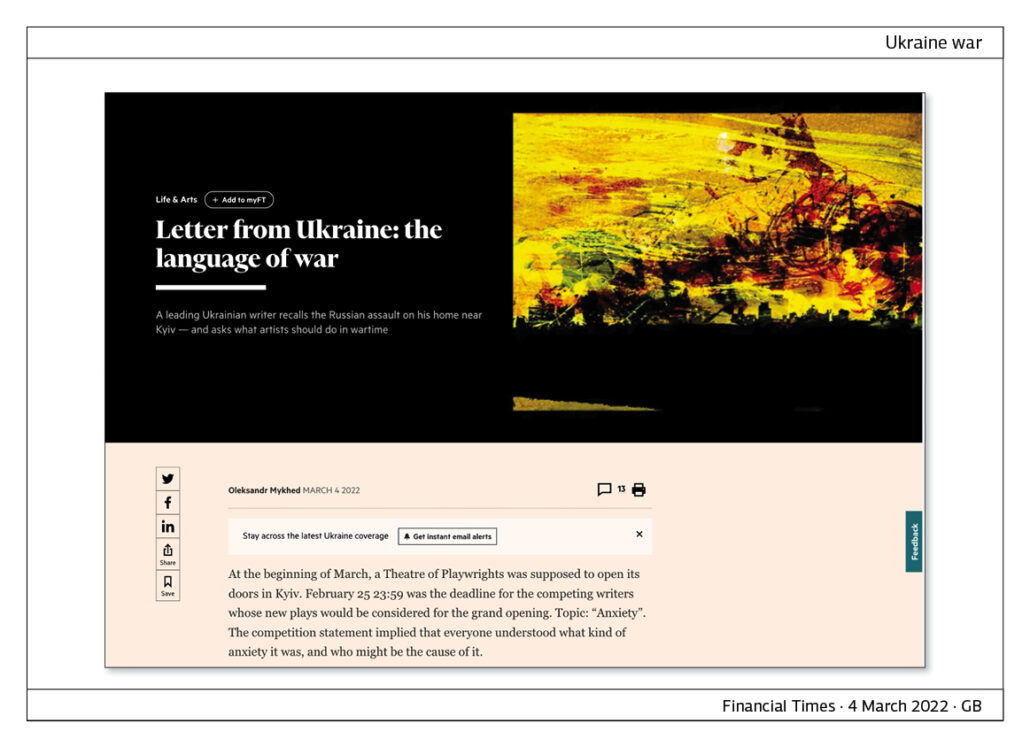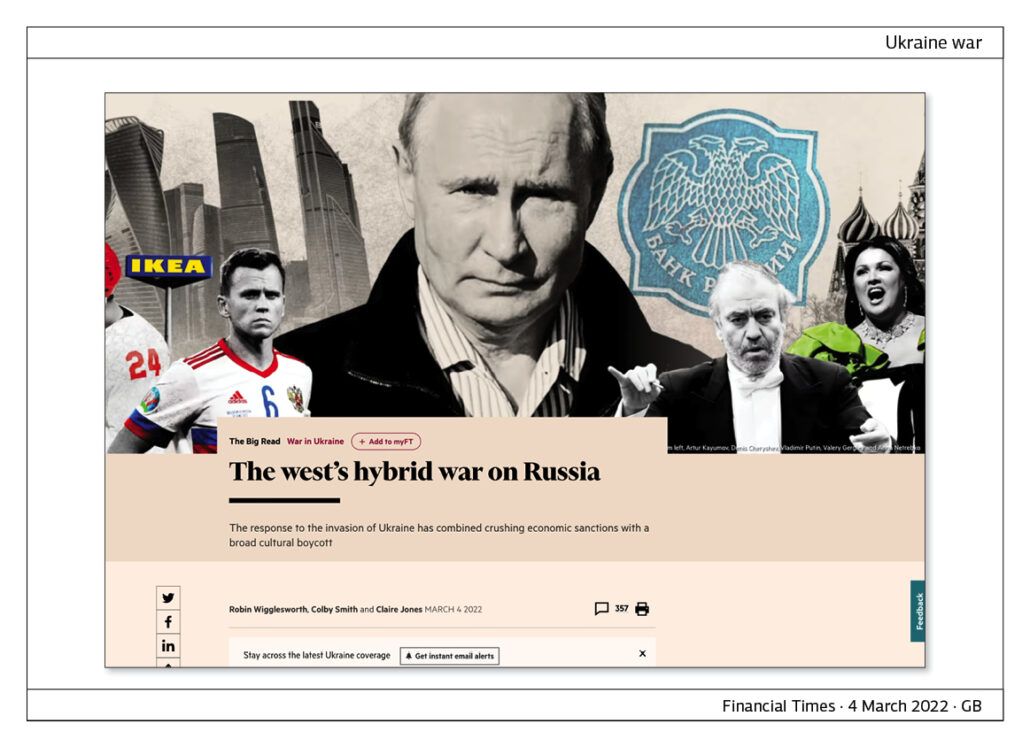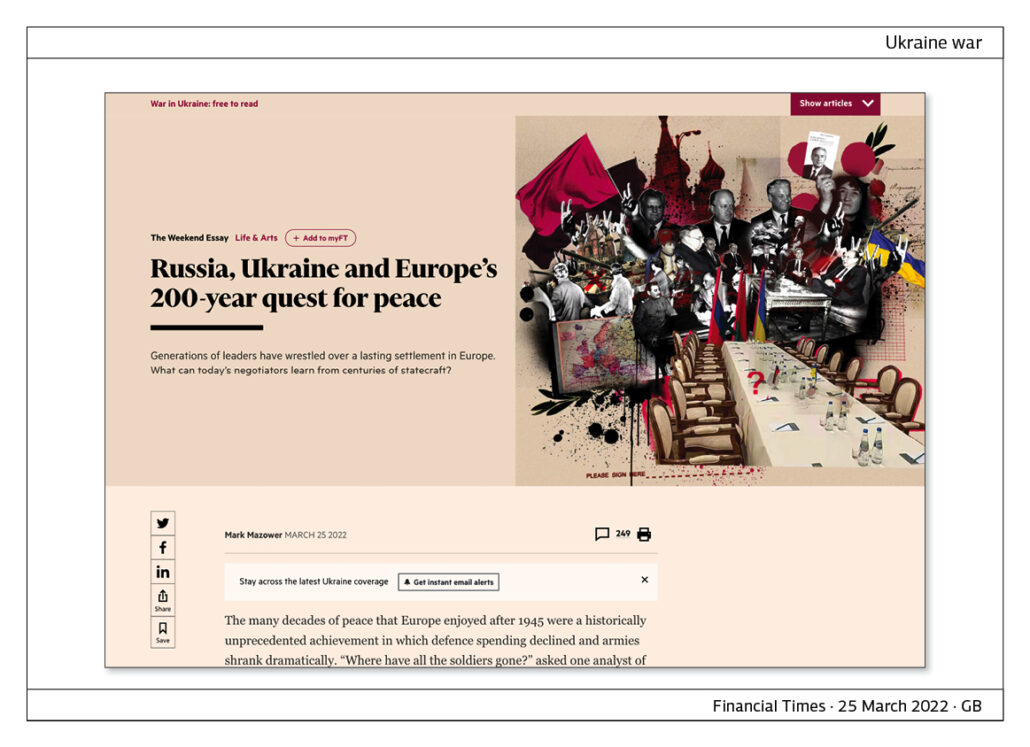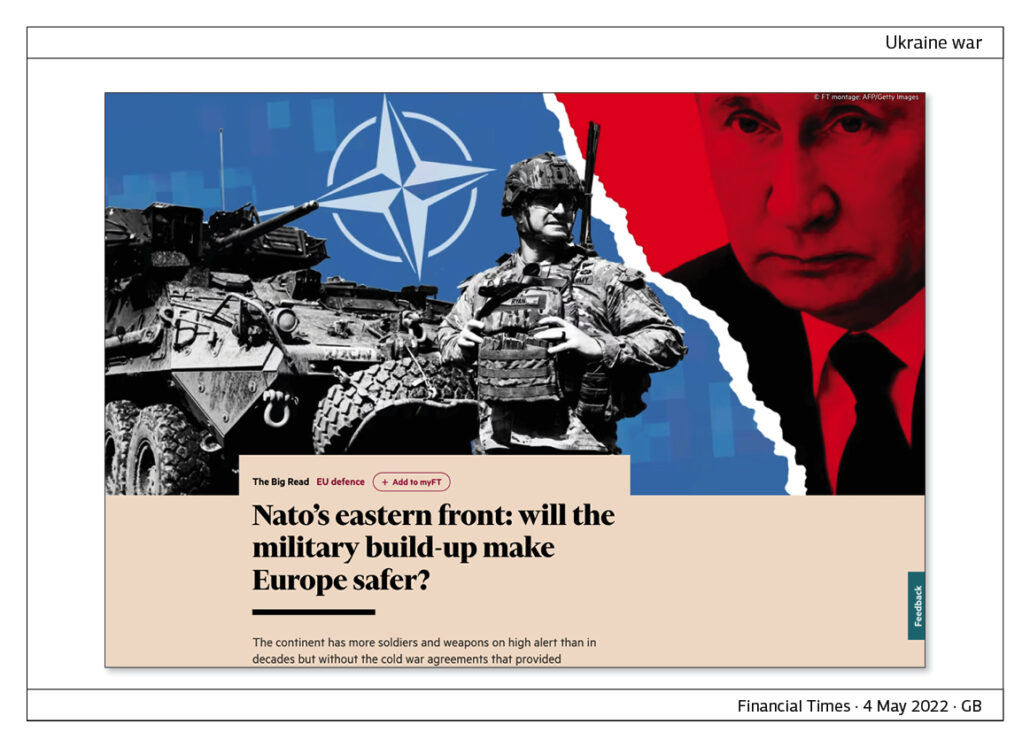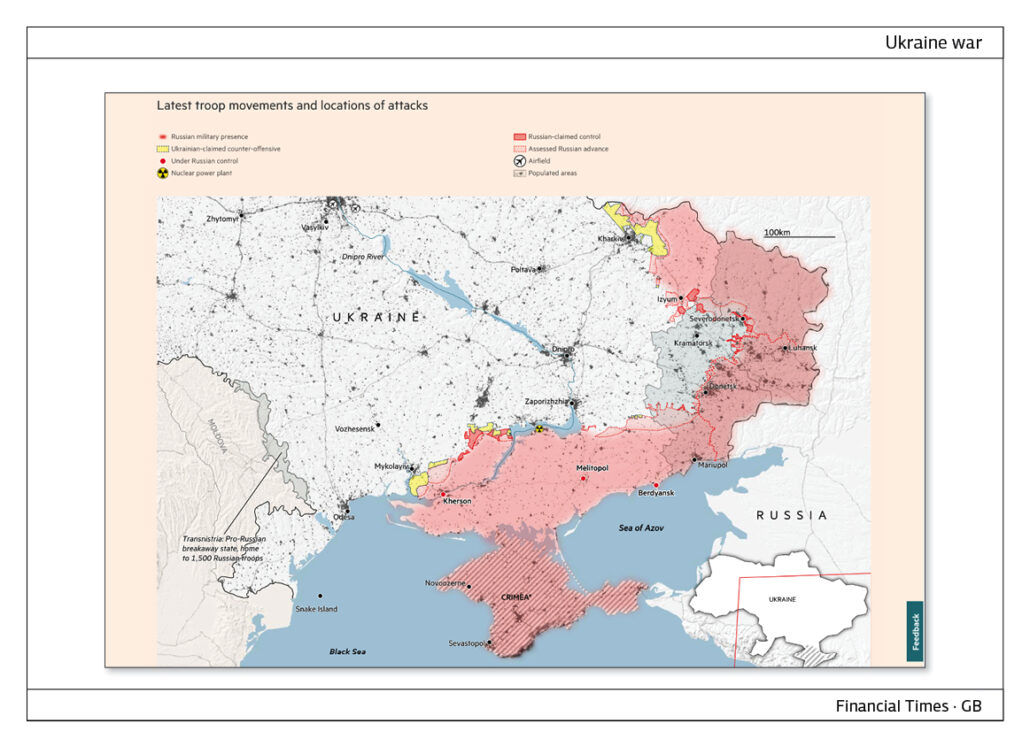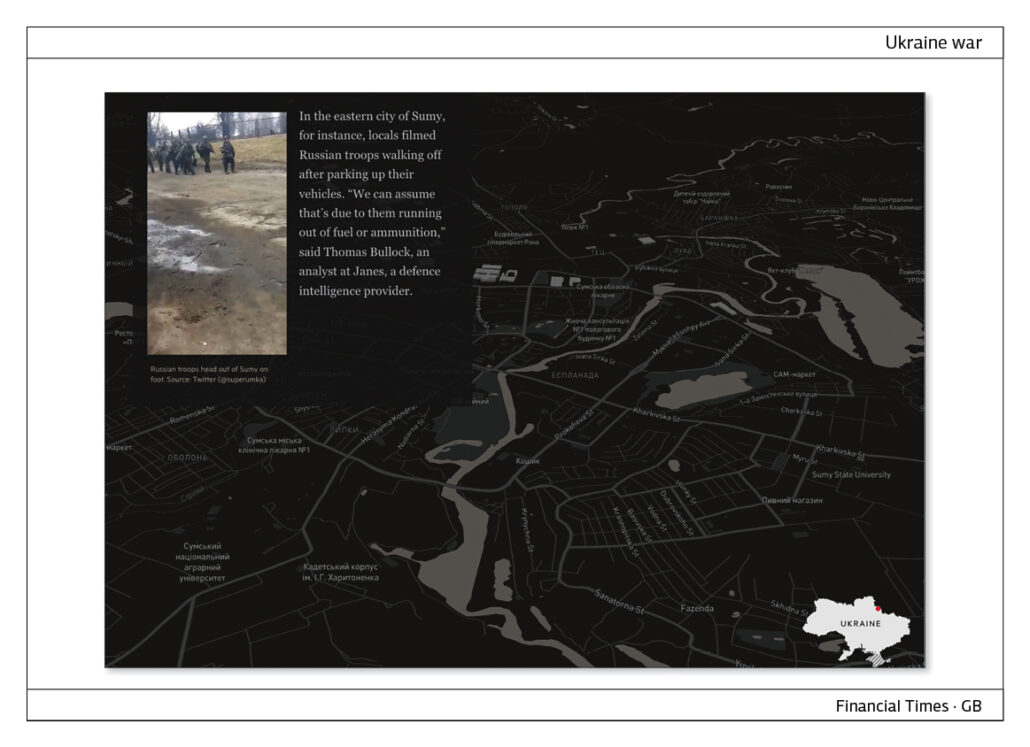 Fuldaer Zeitung · D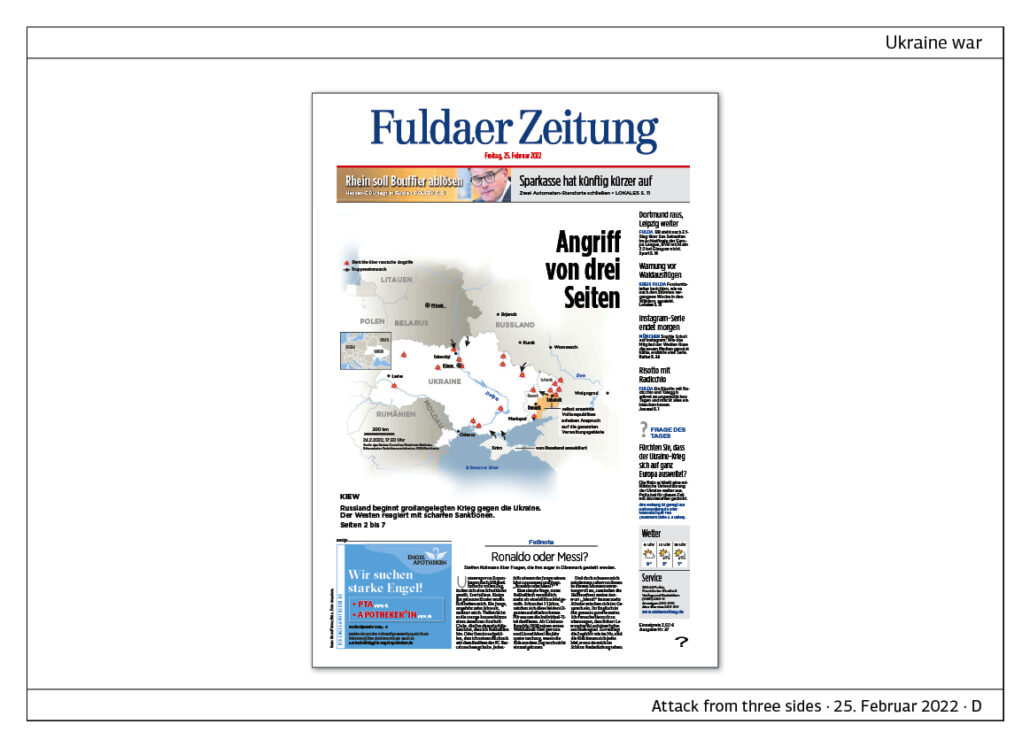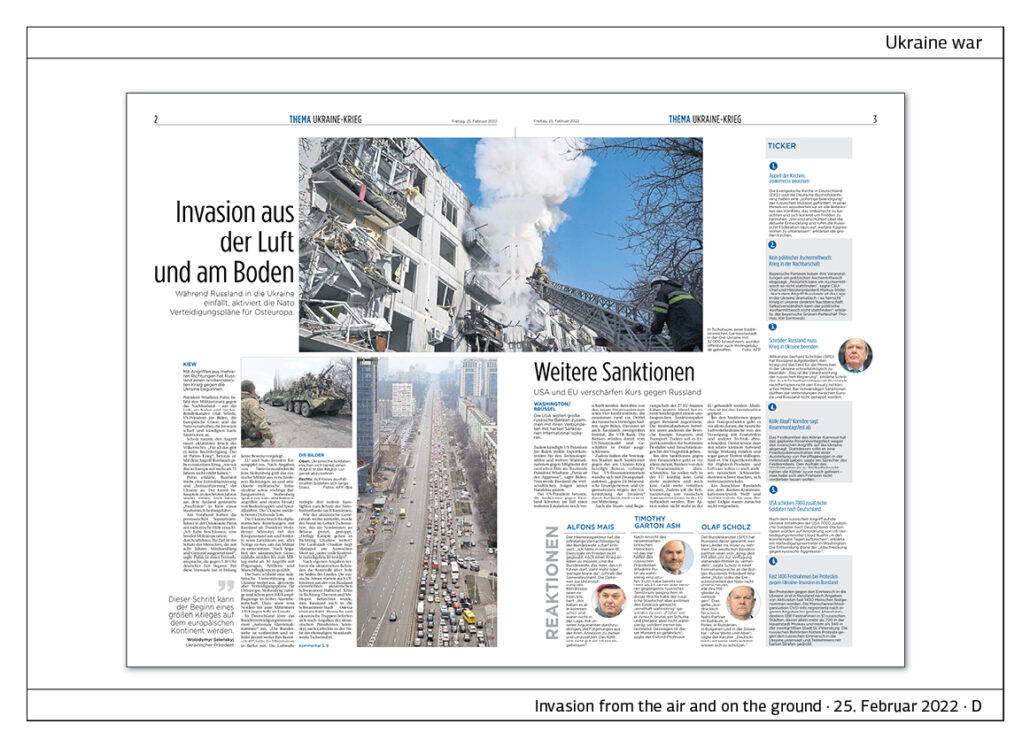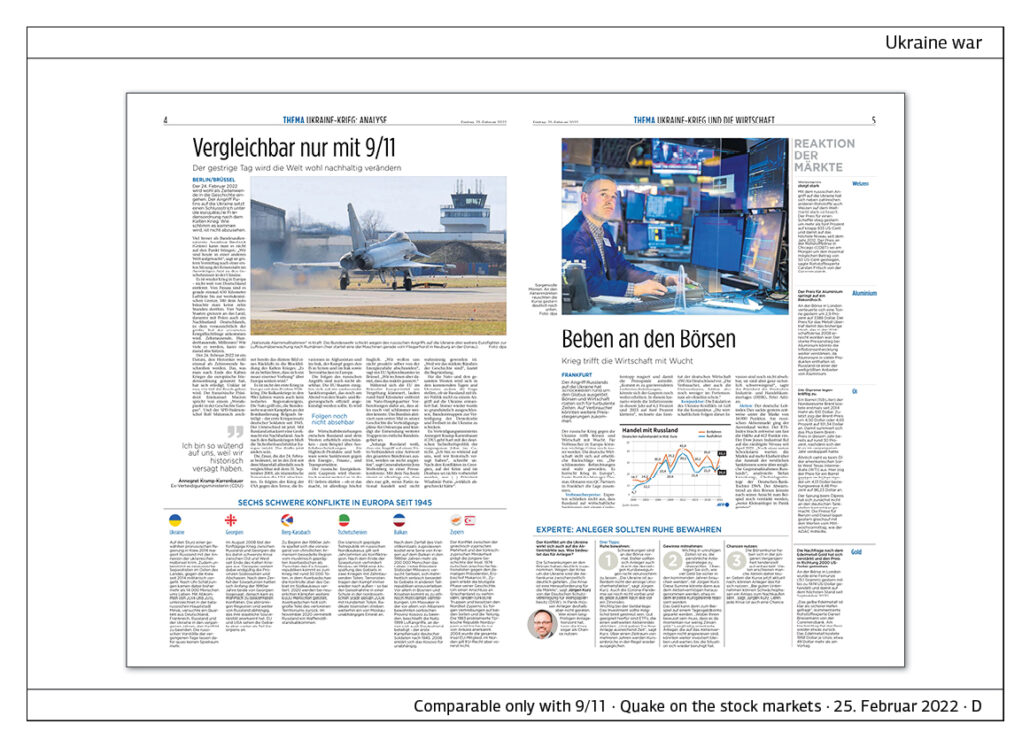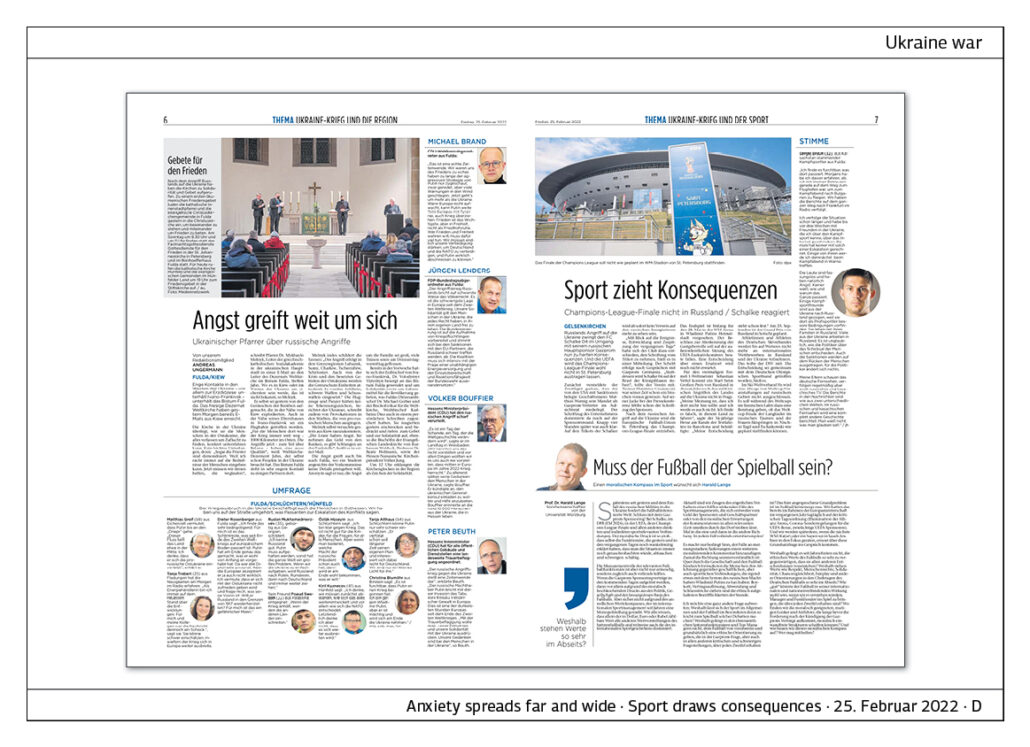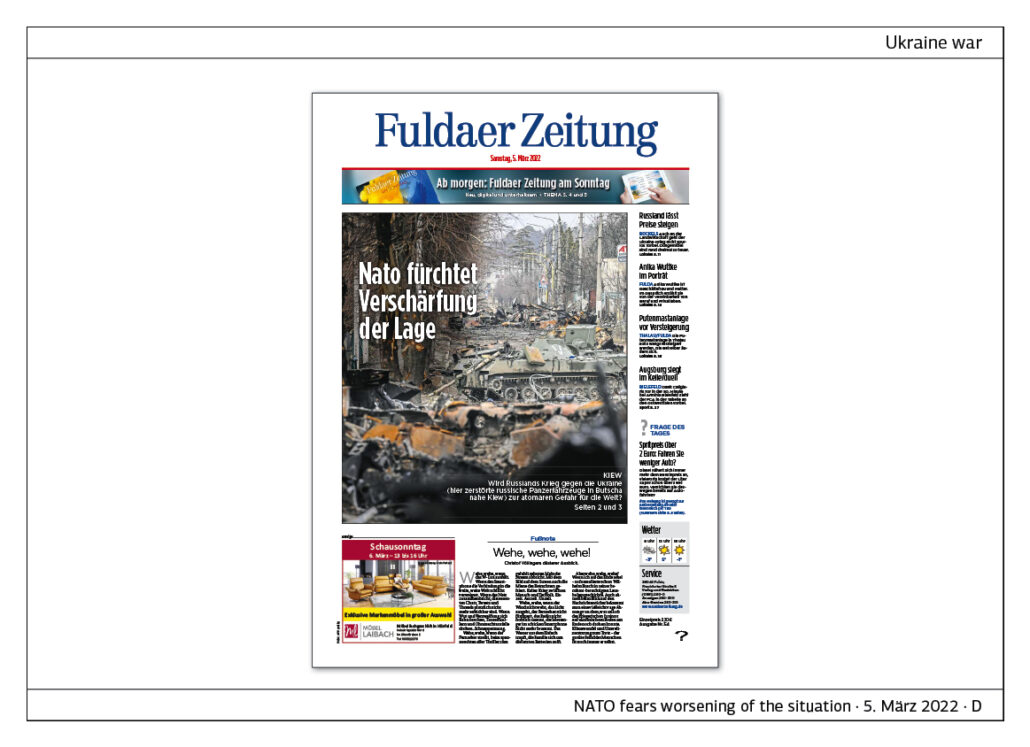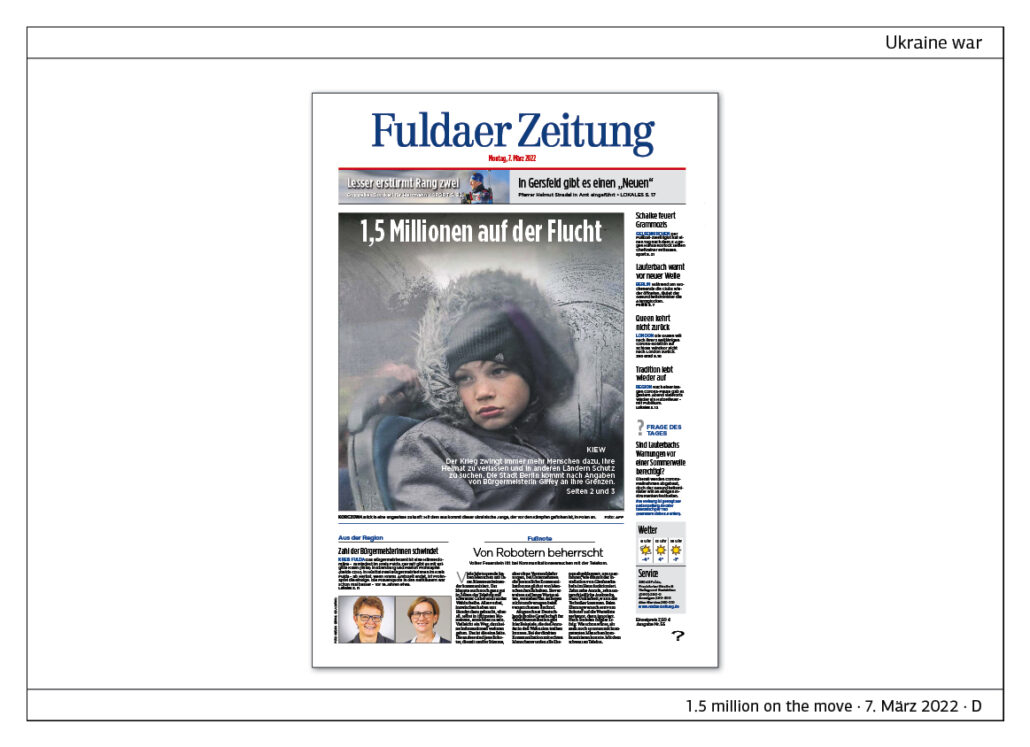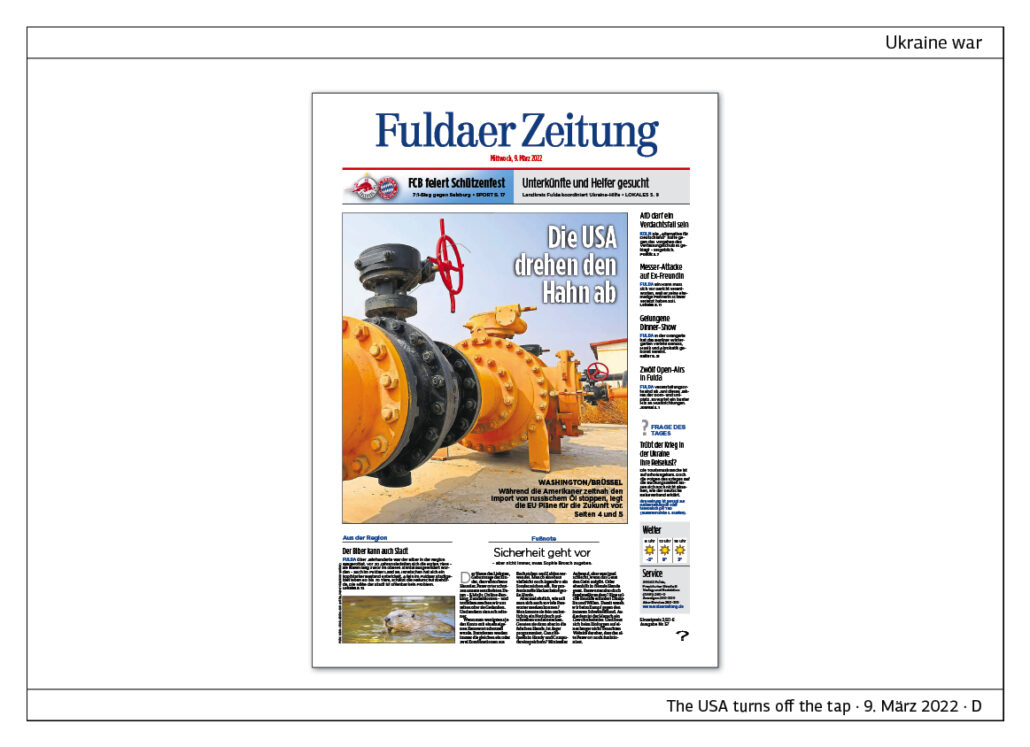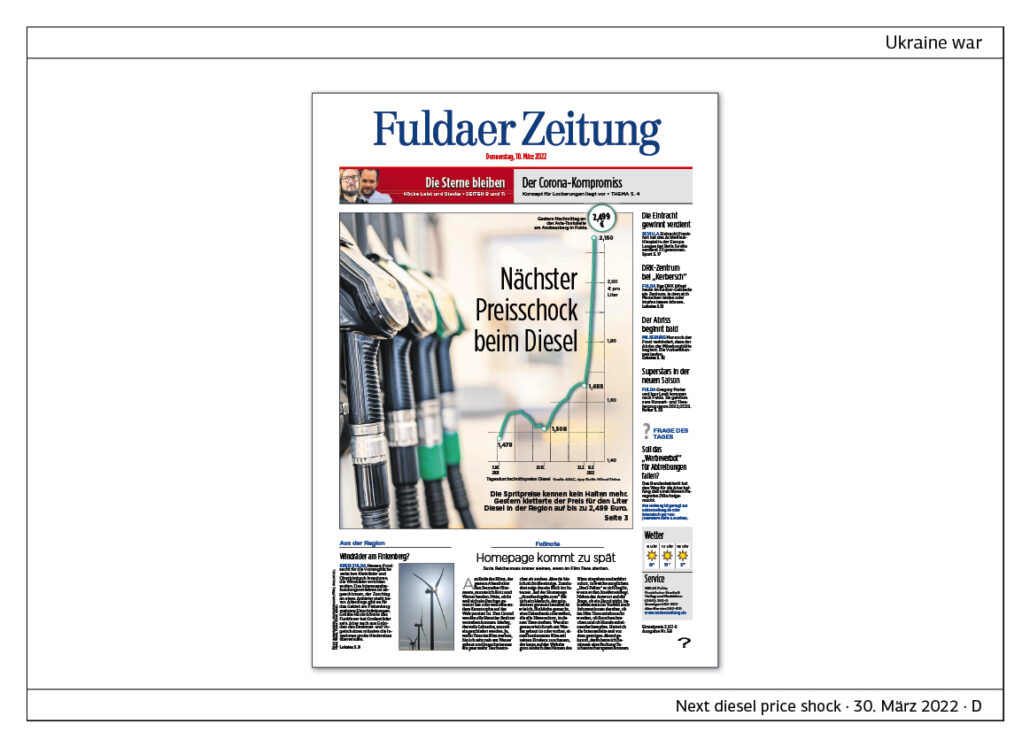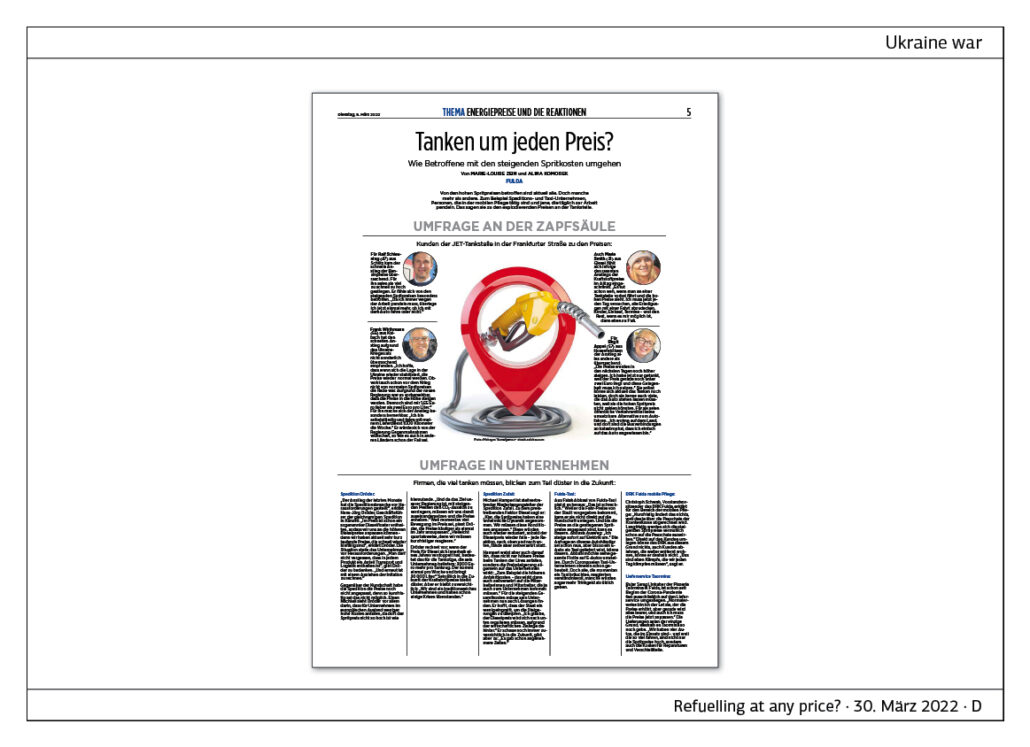 Heilbronner Stimme · D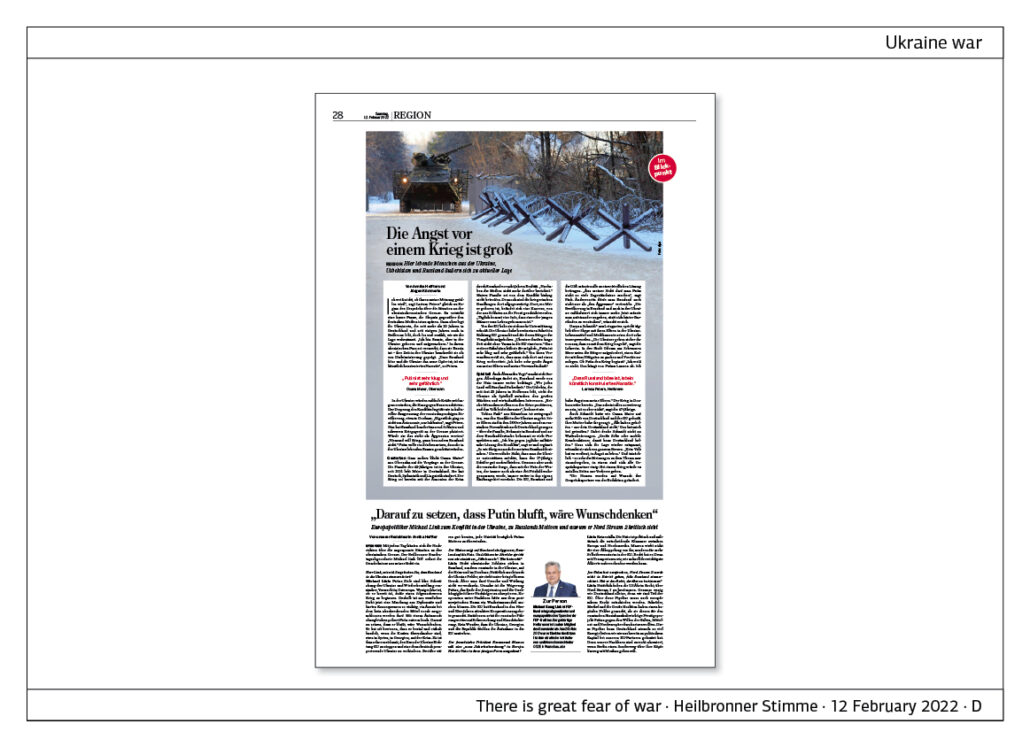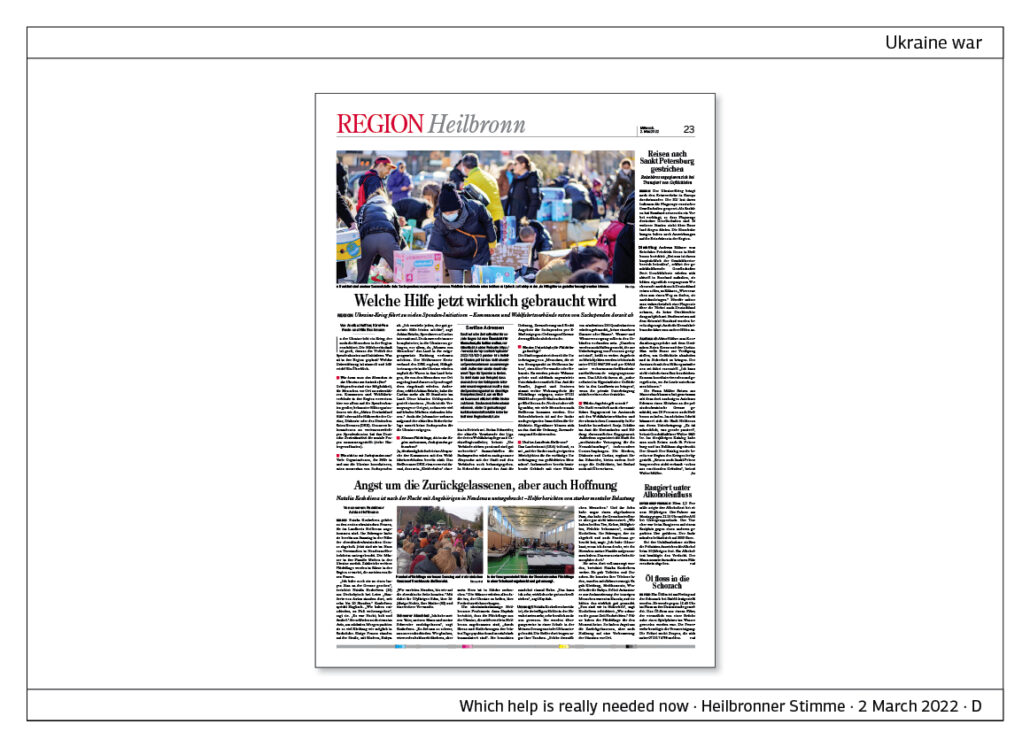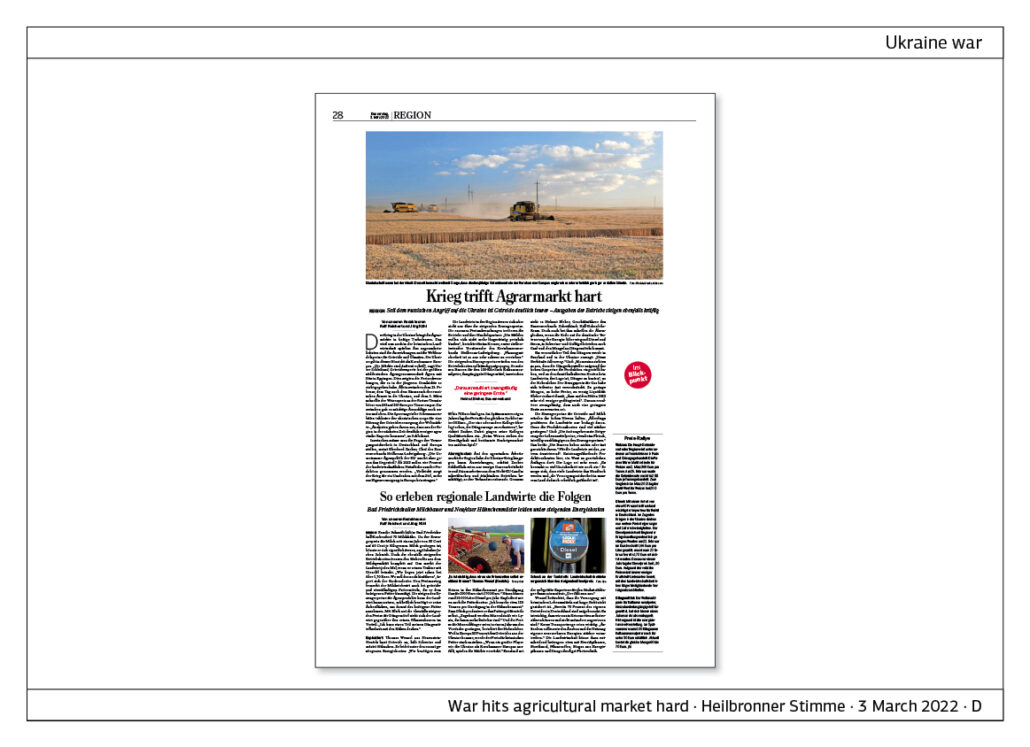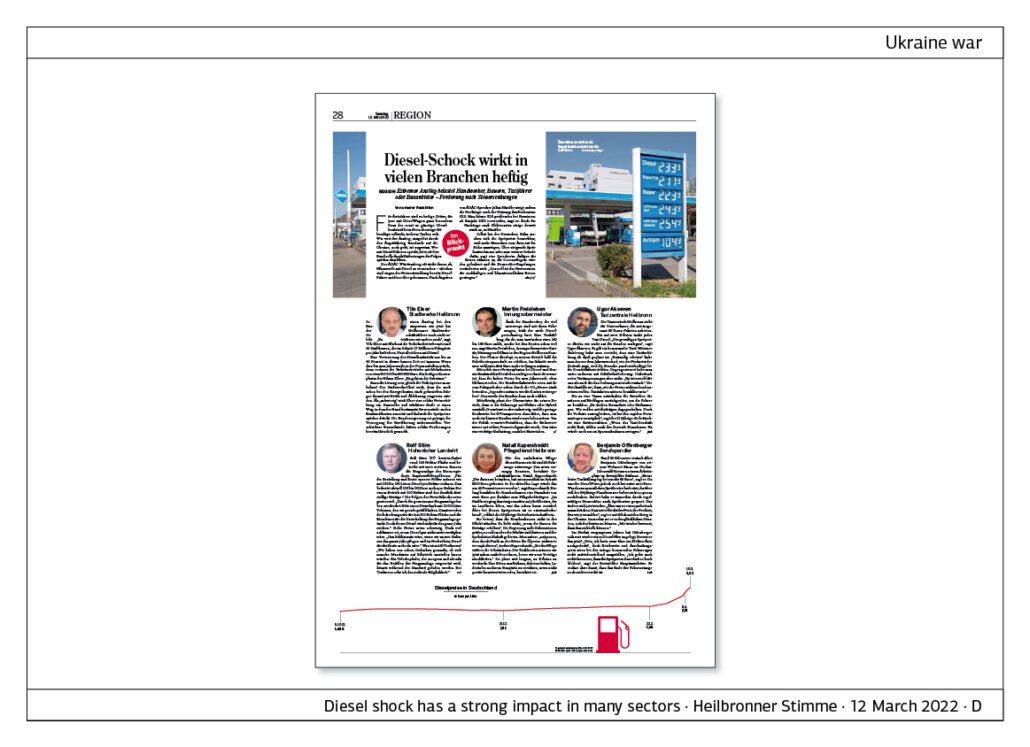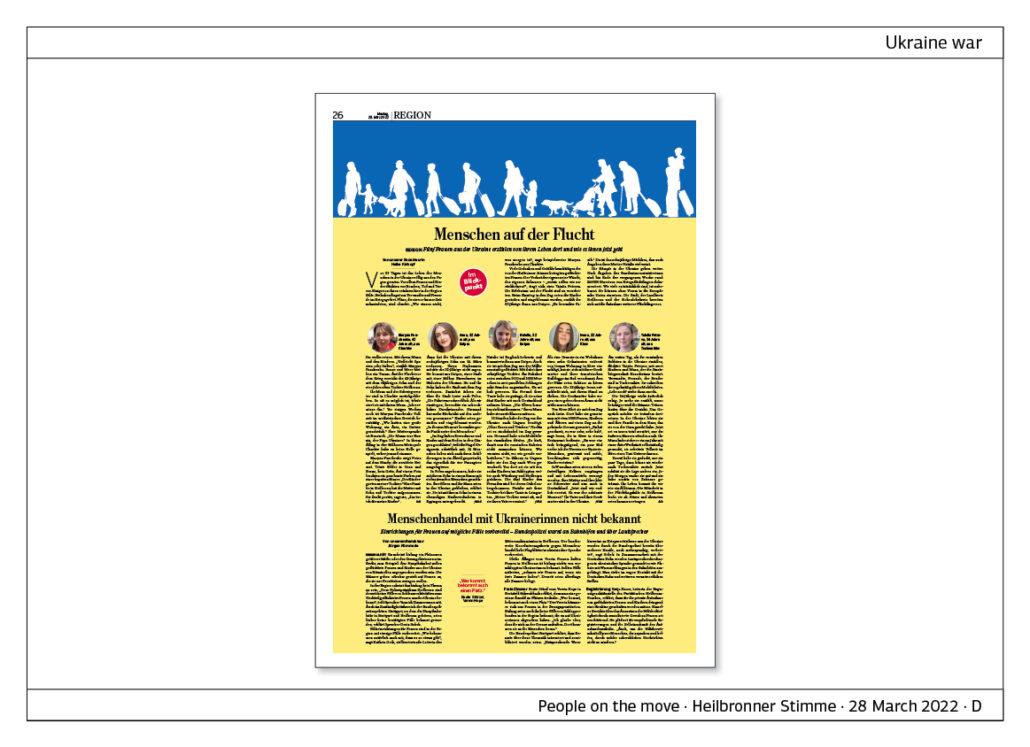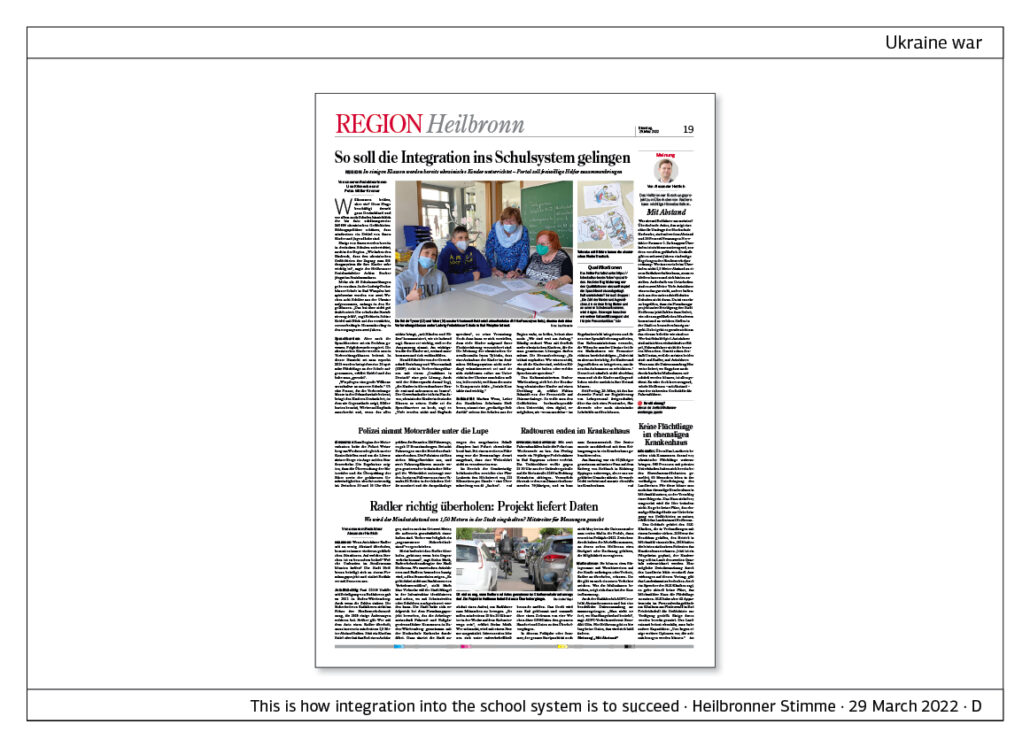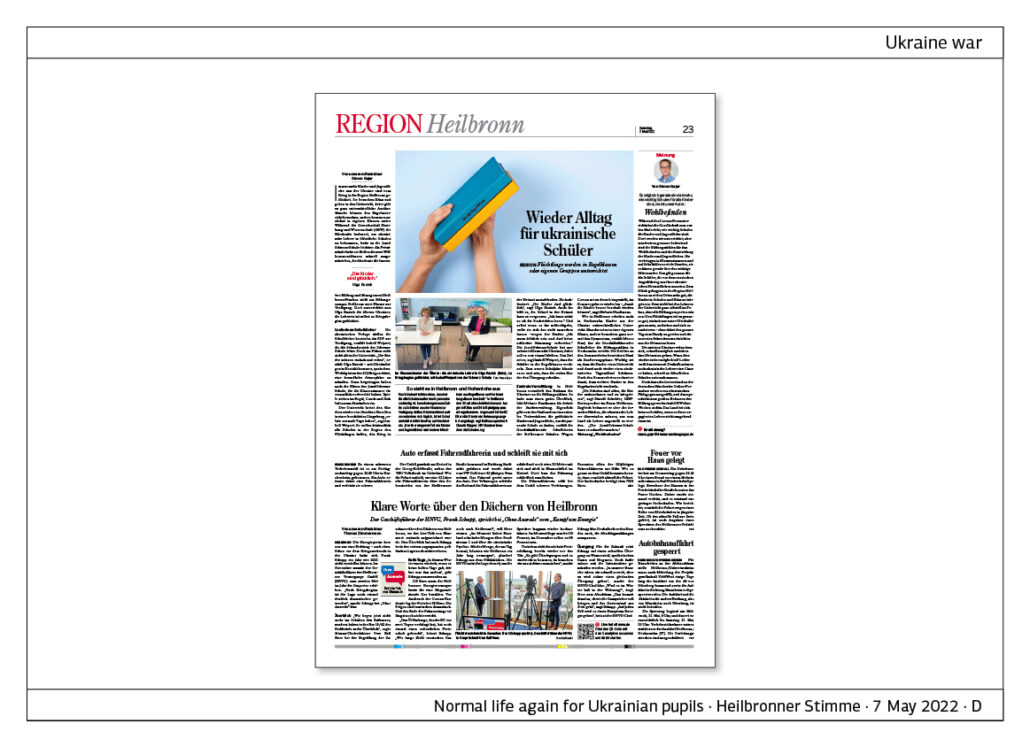 Kölner Stadt-Anzeiger · D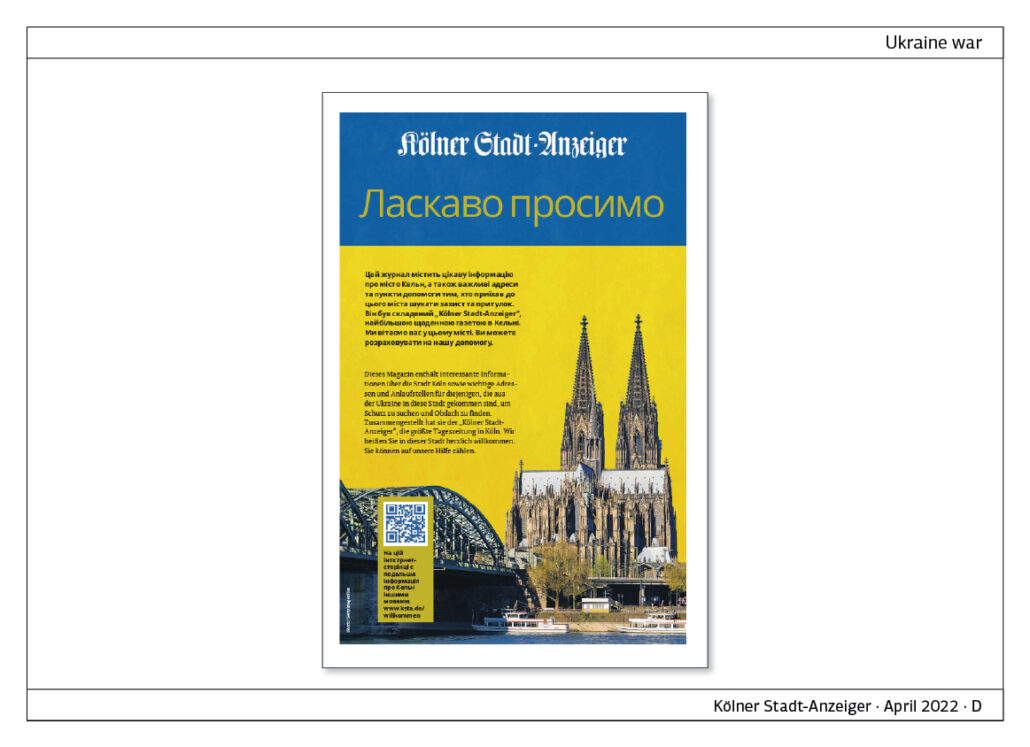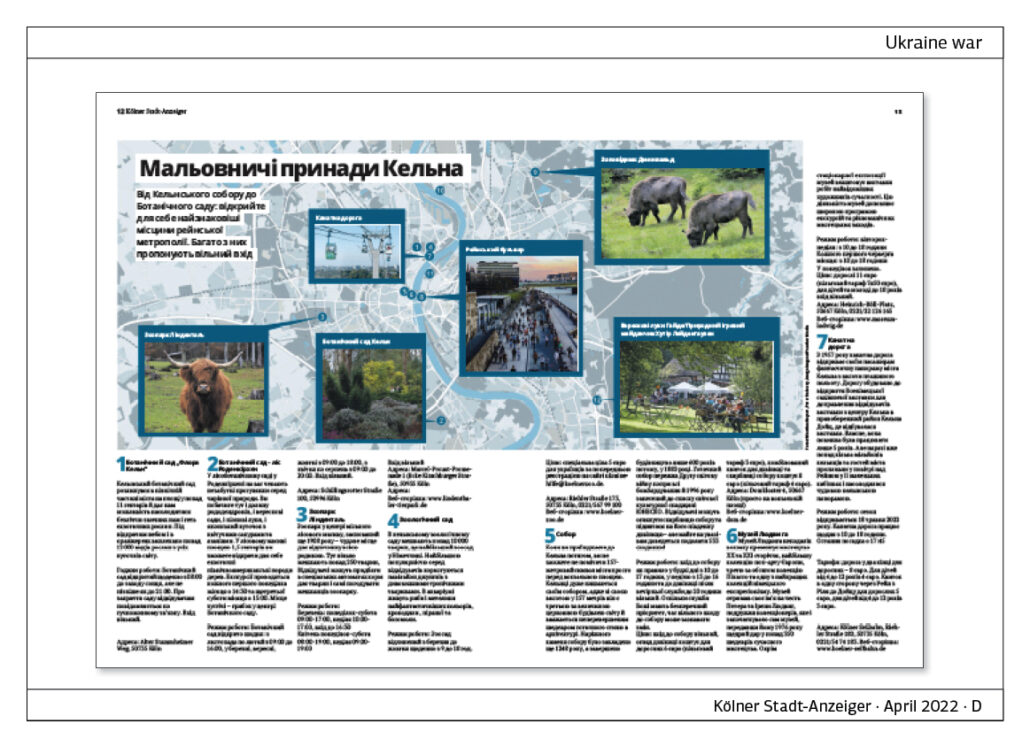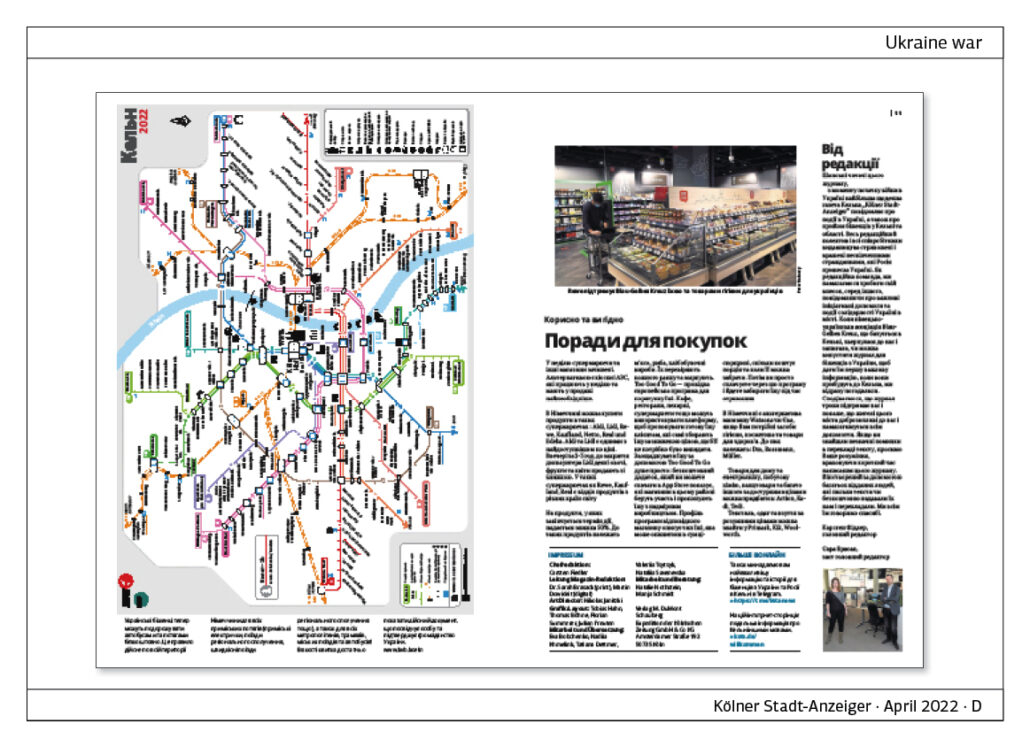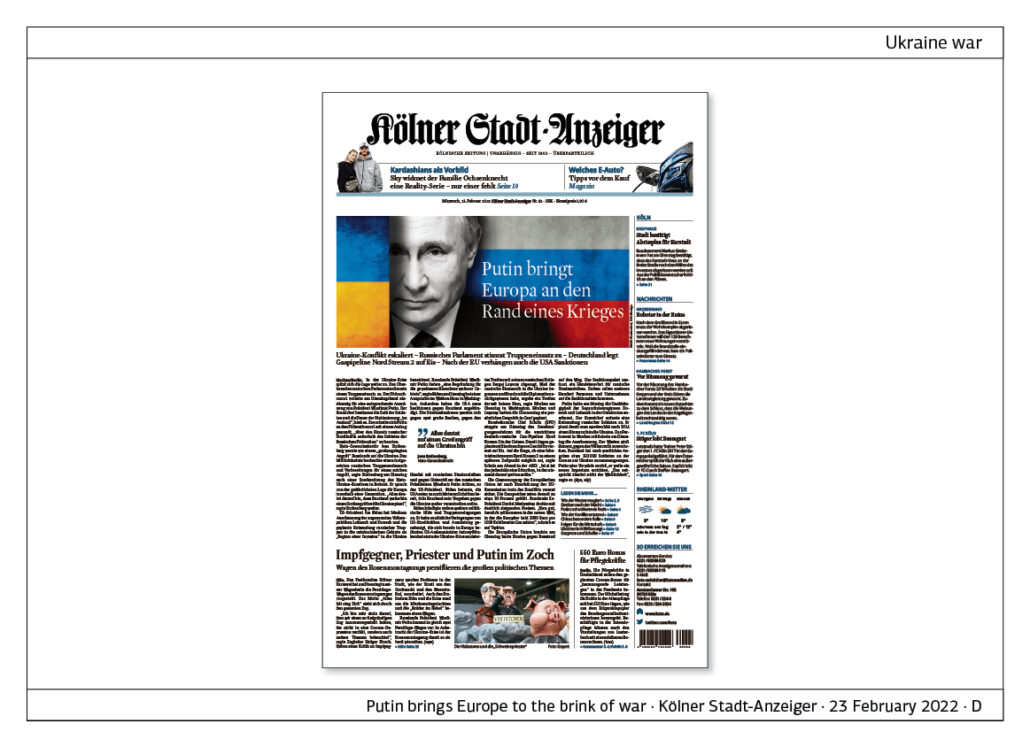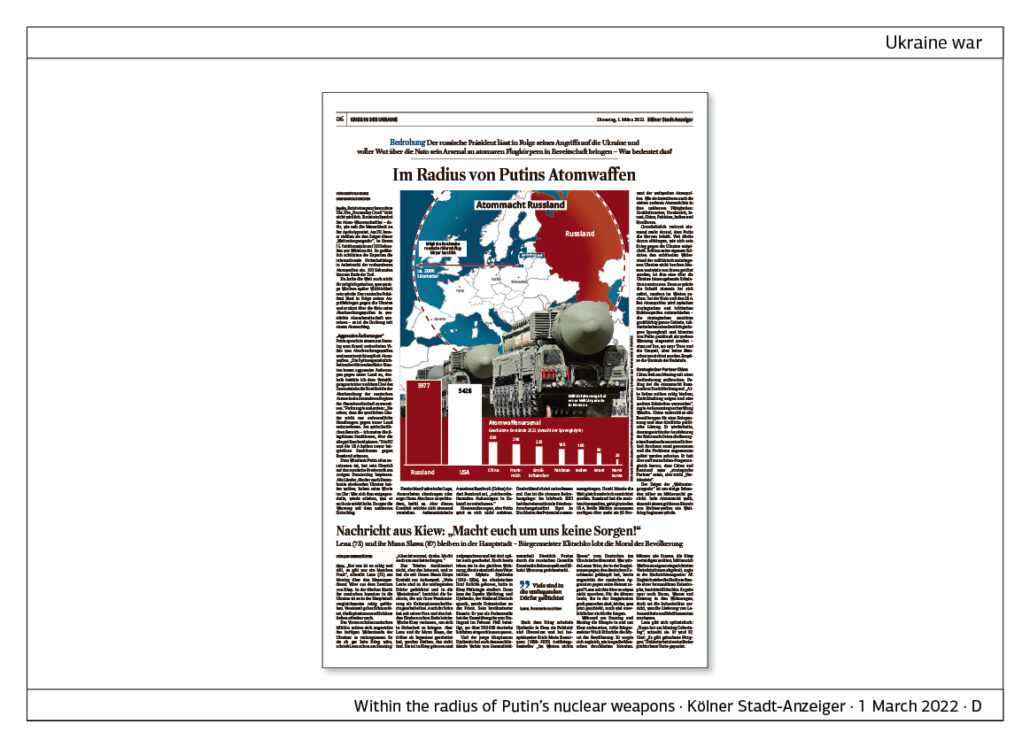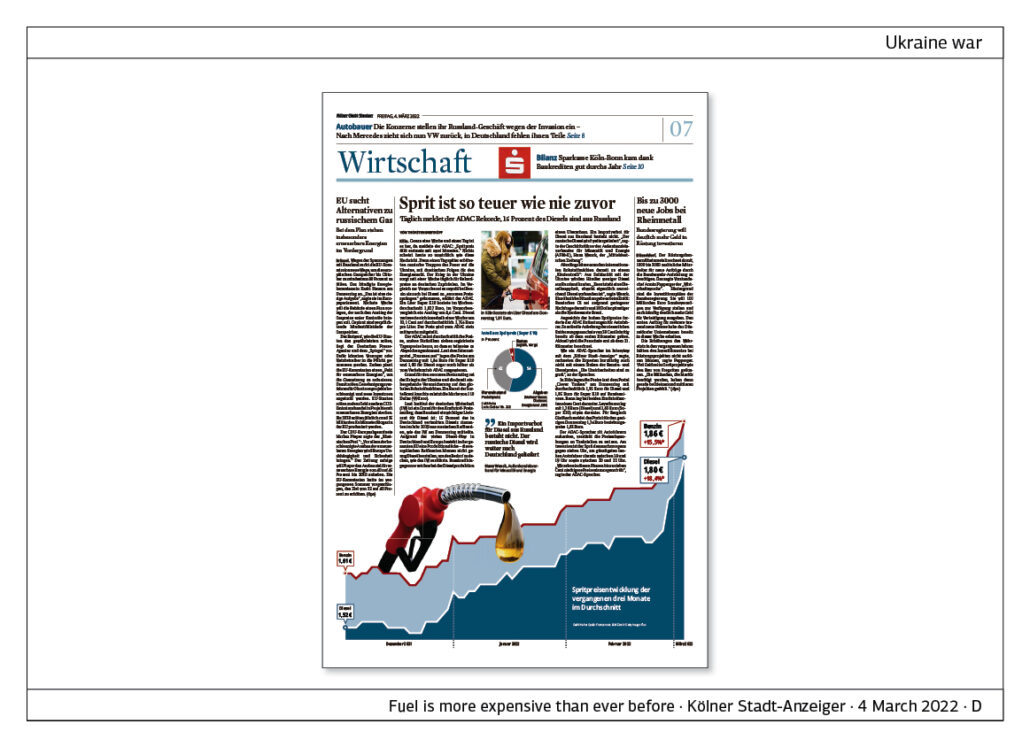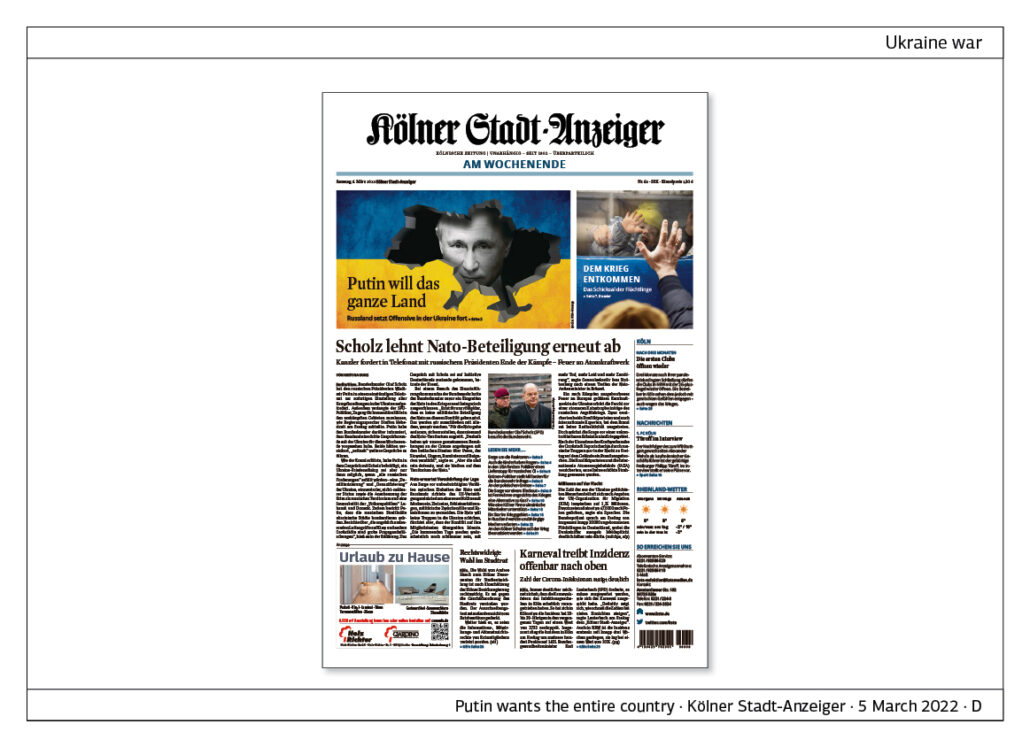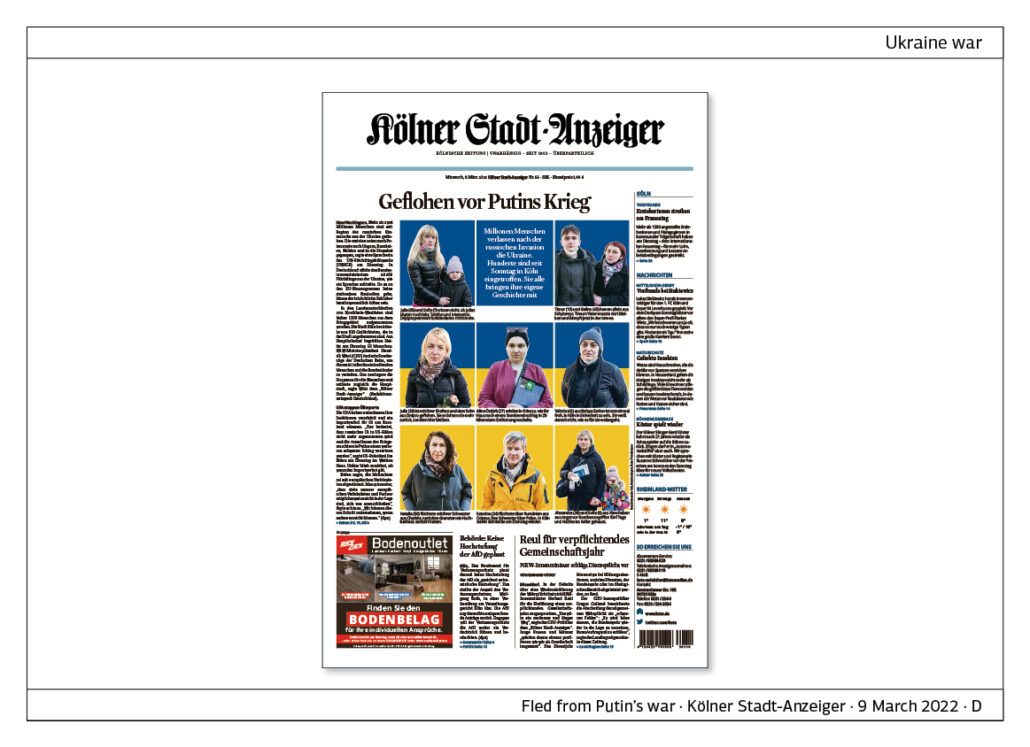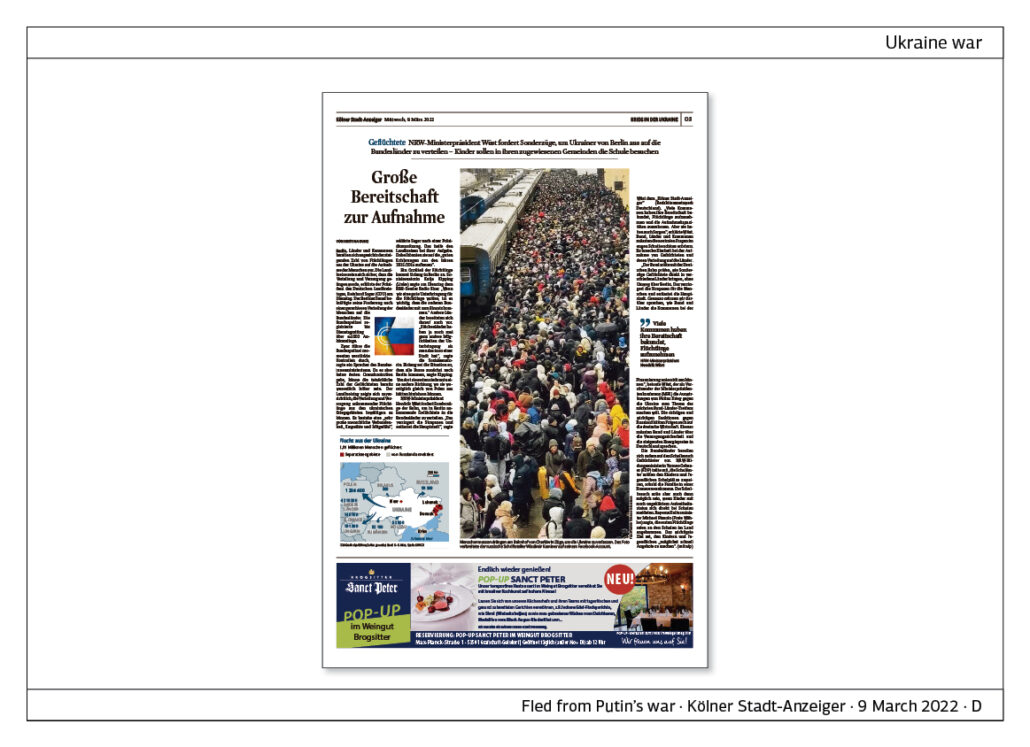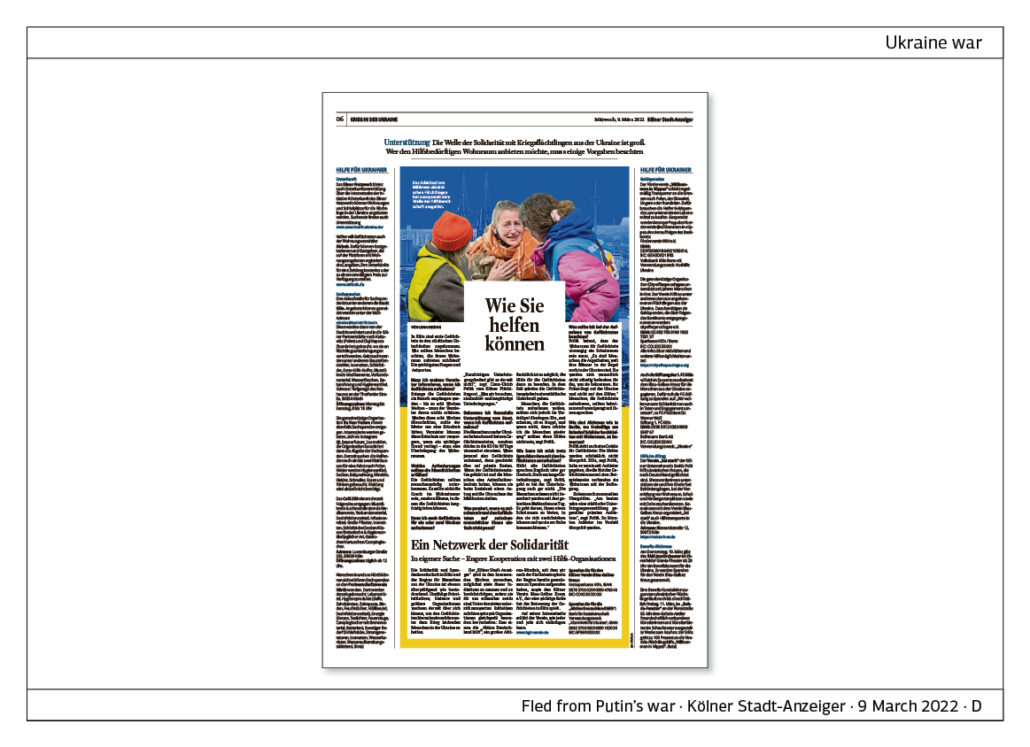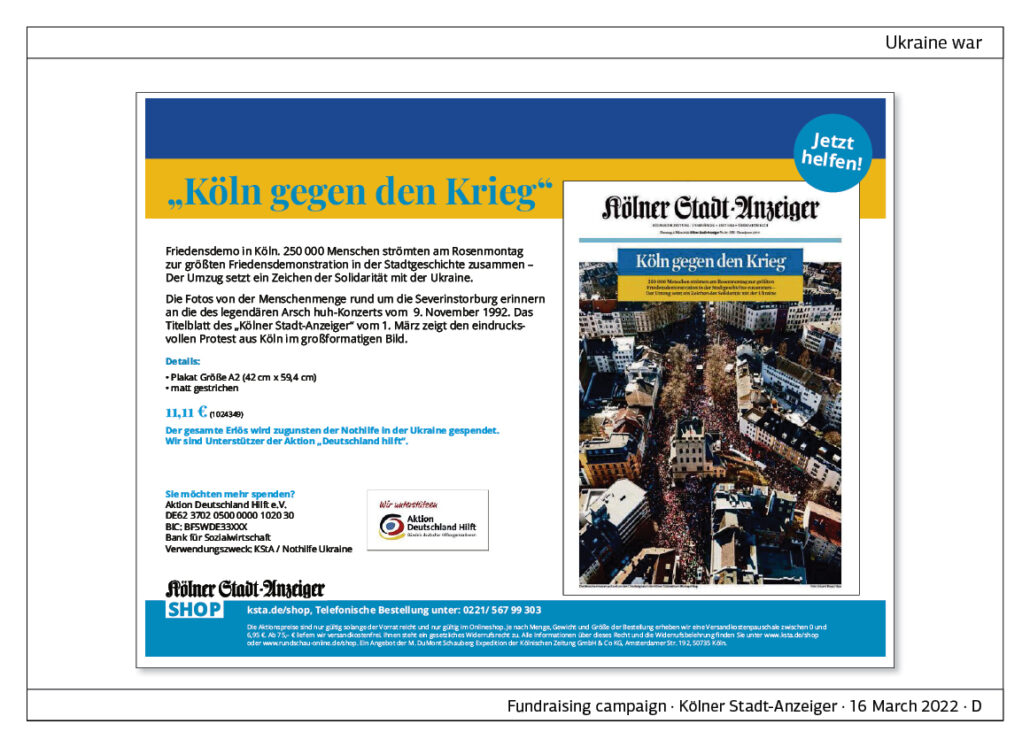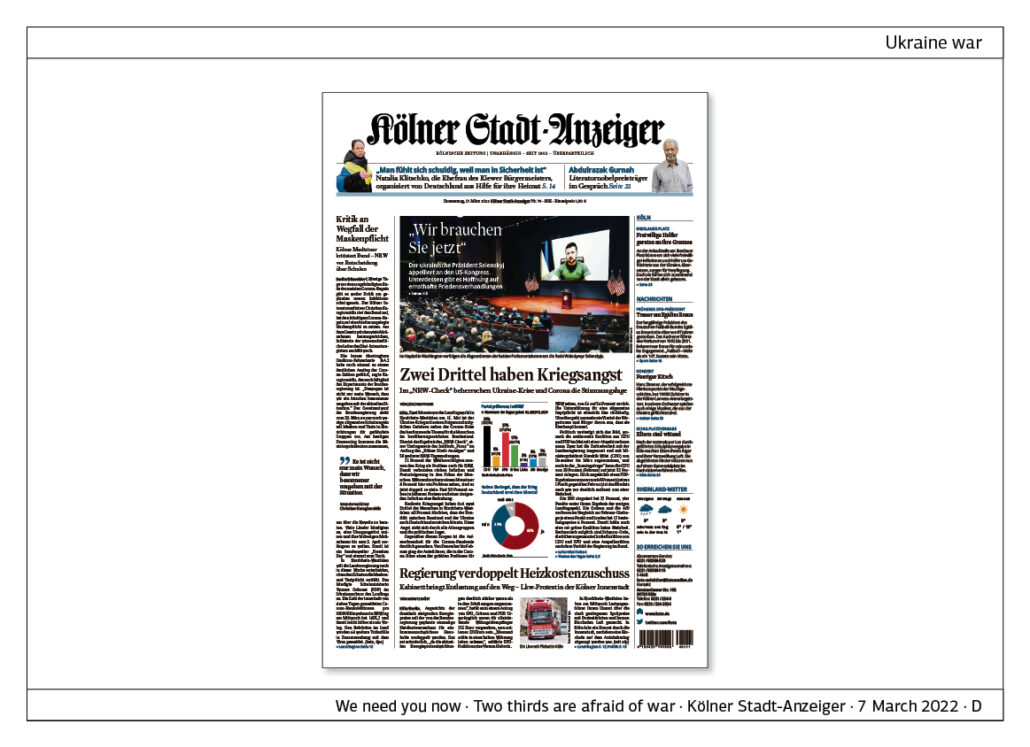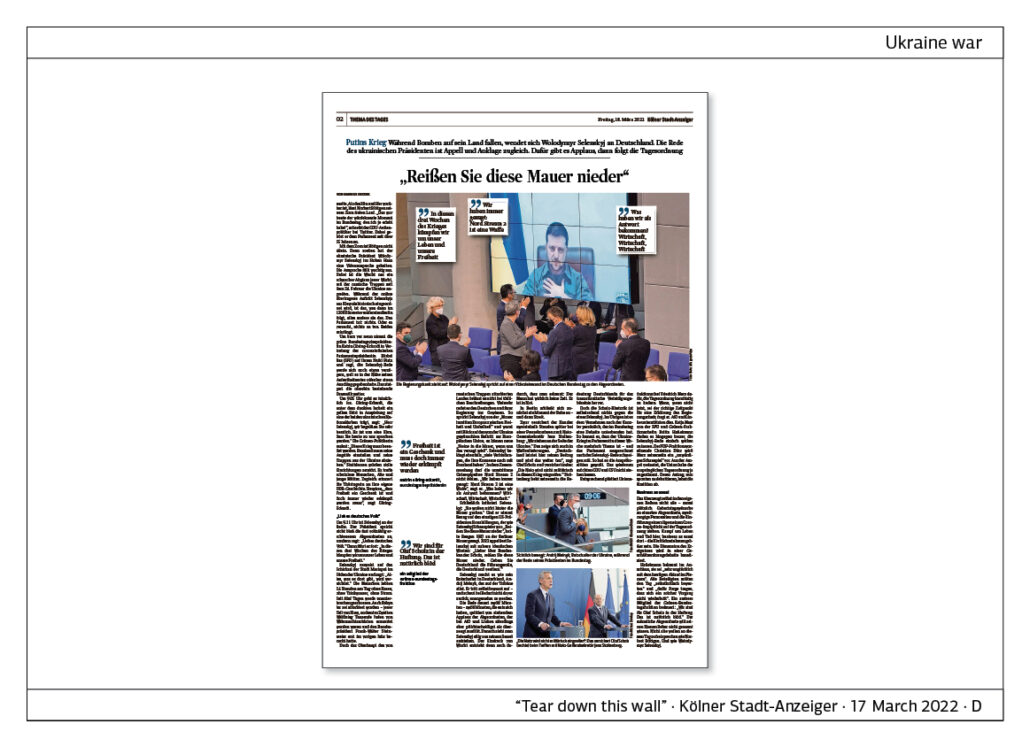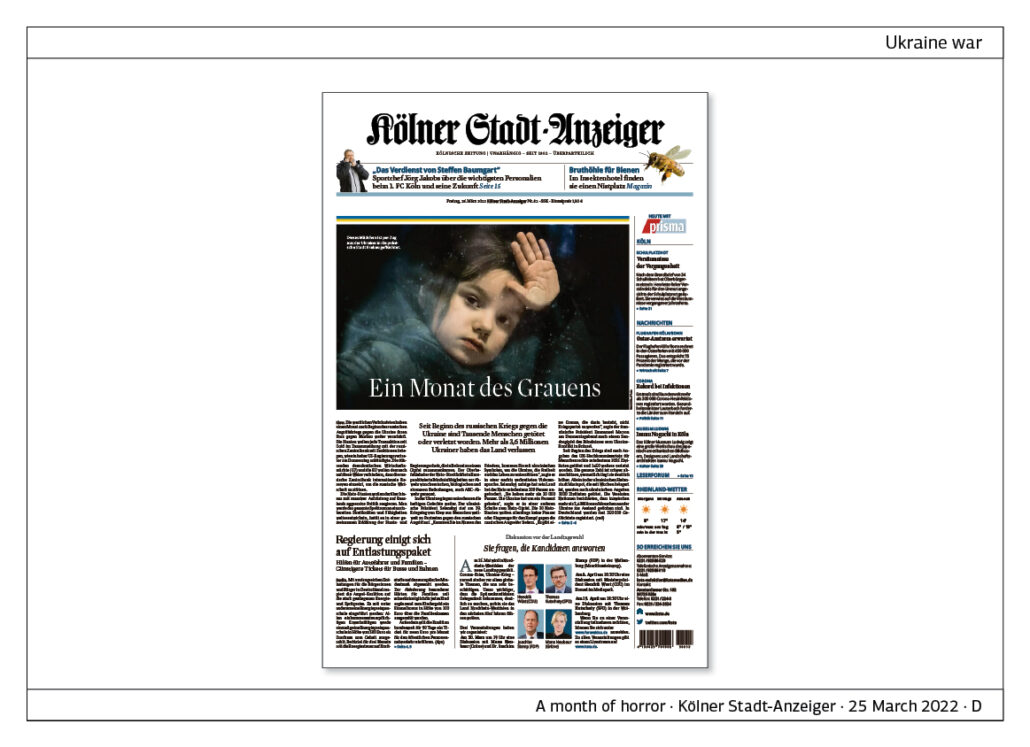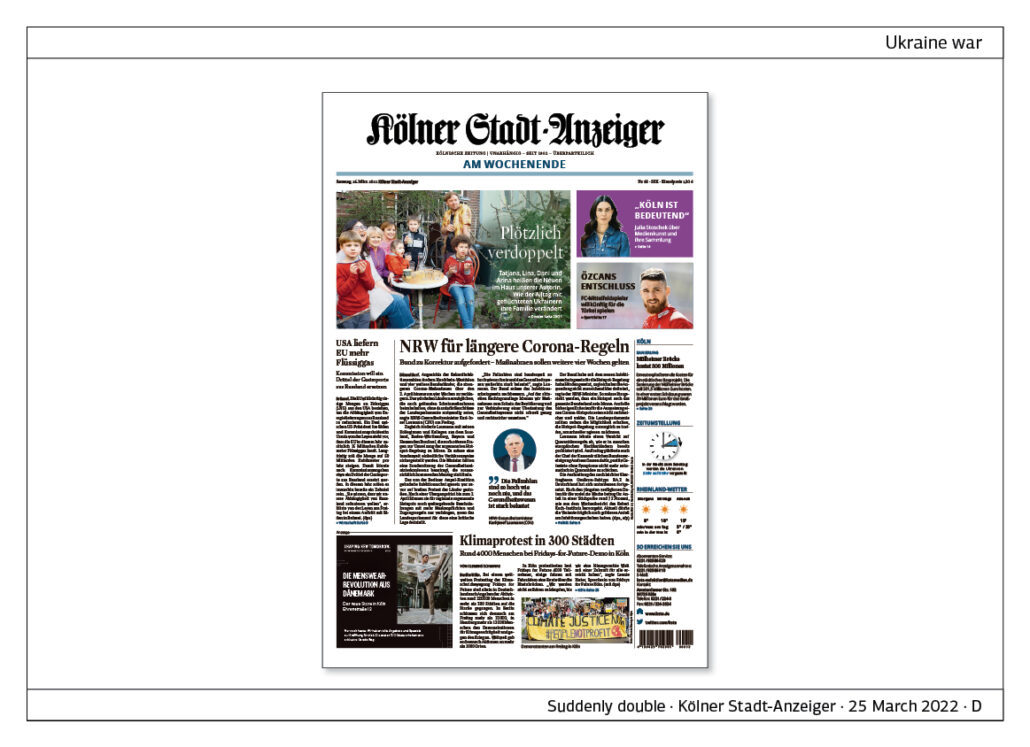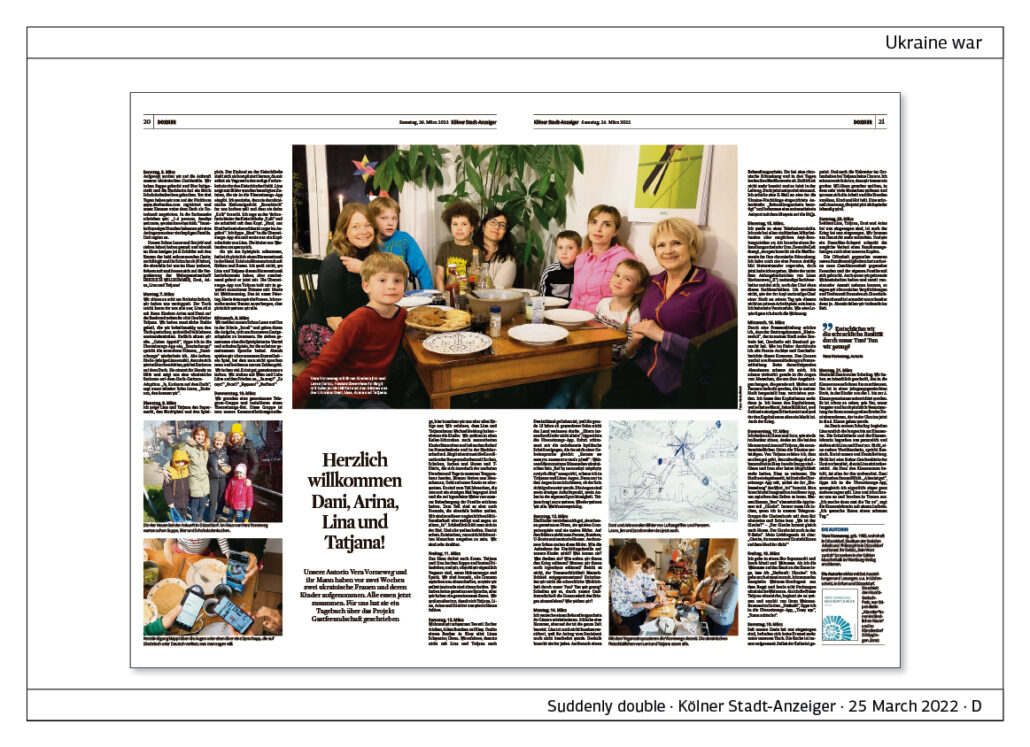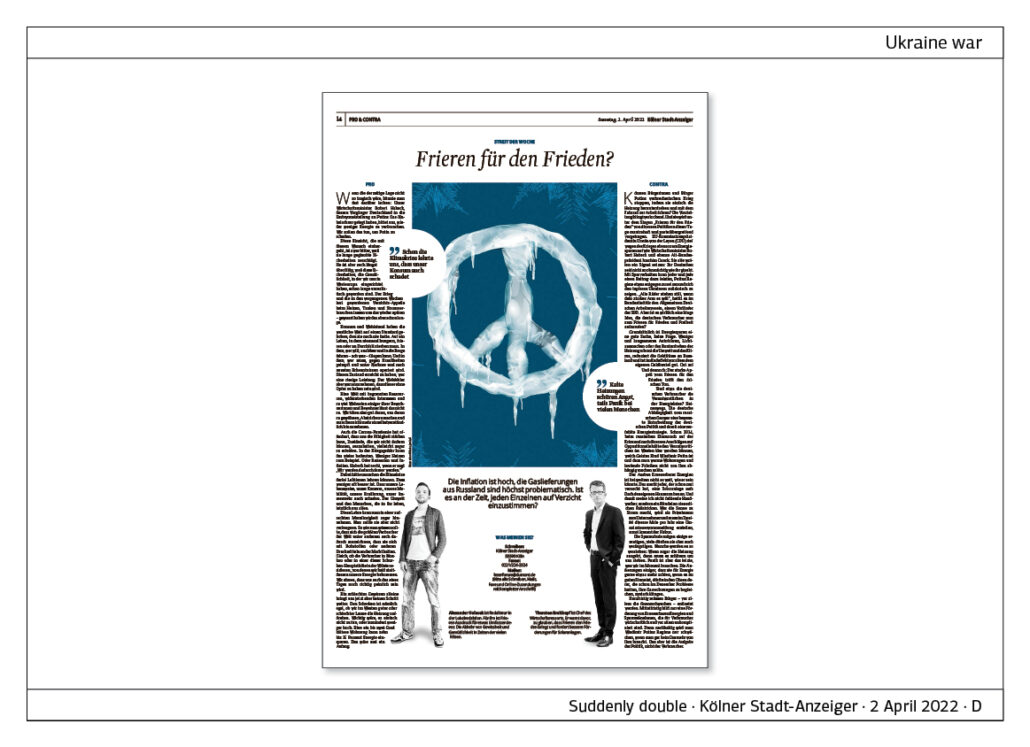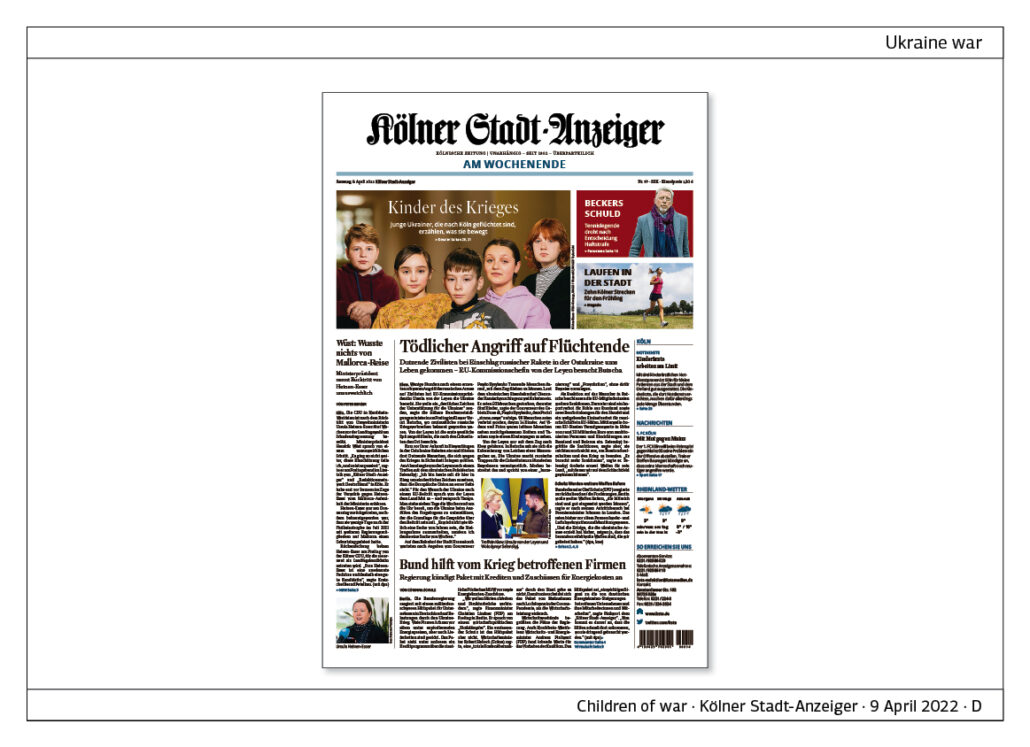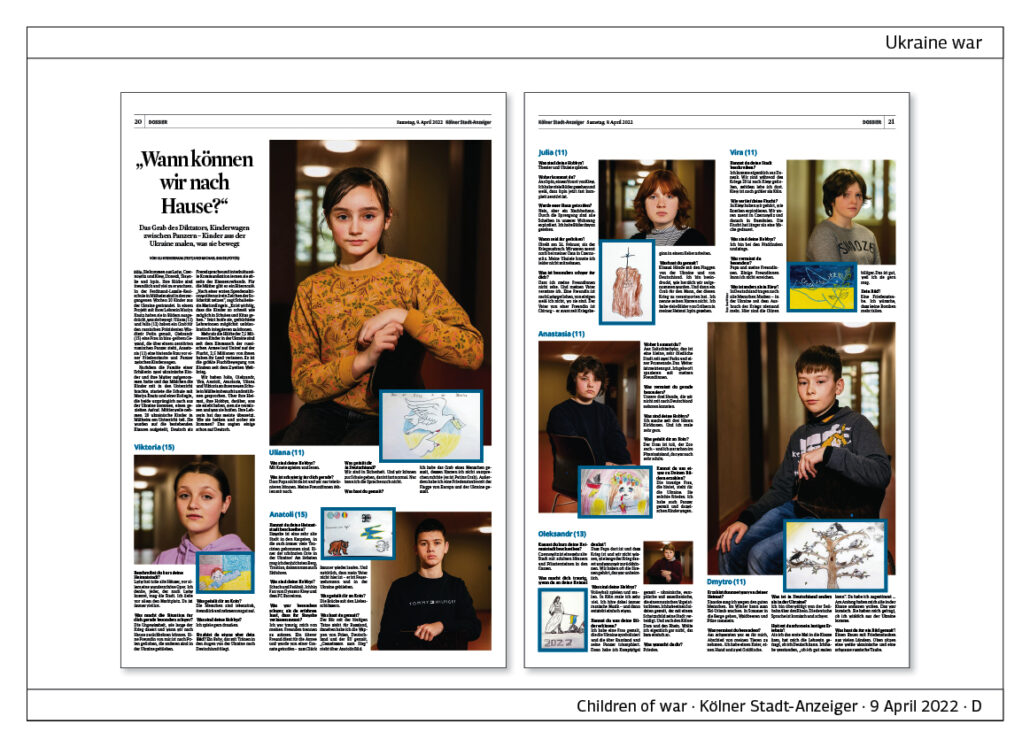 Kristeligt Dagblad · DK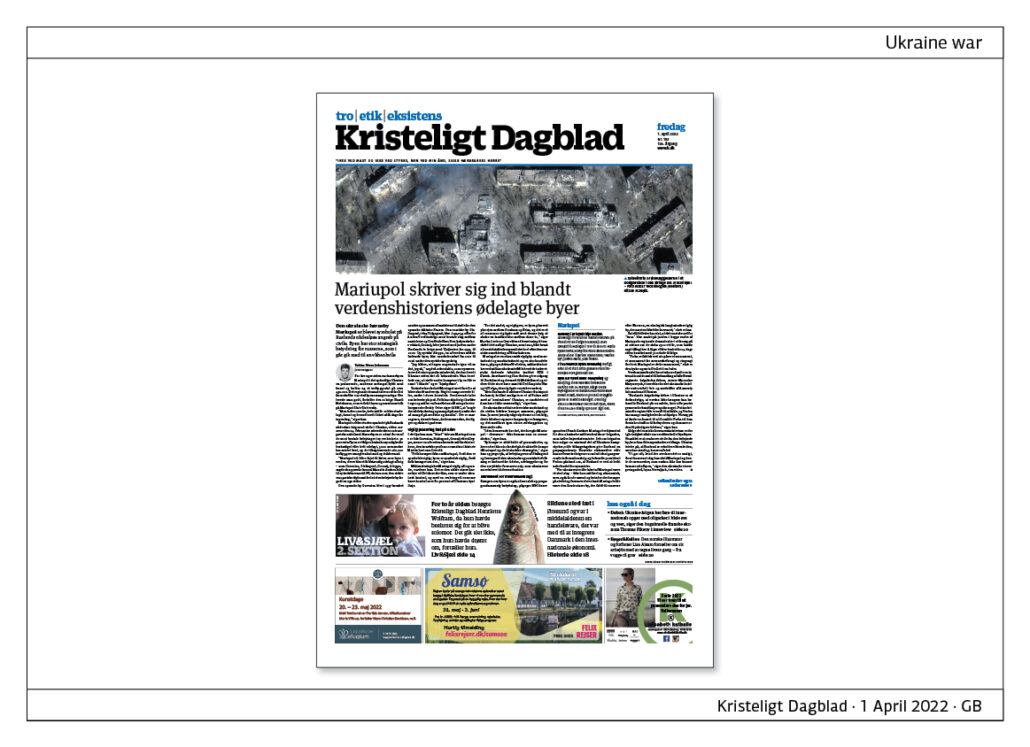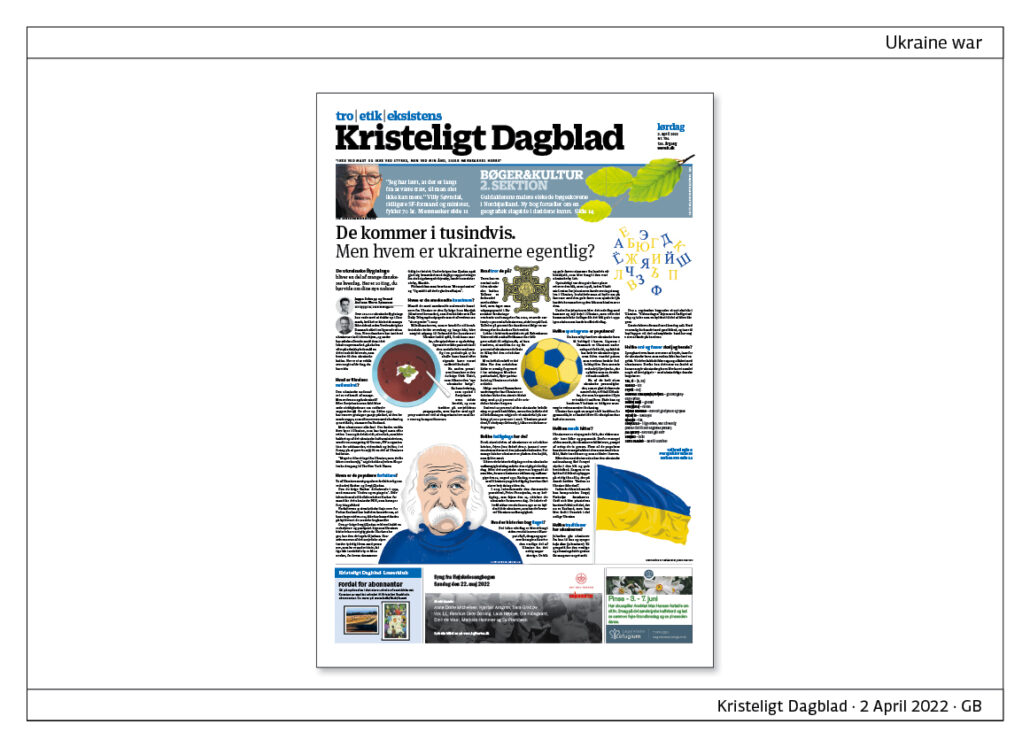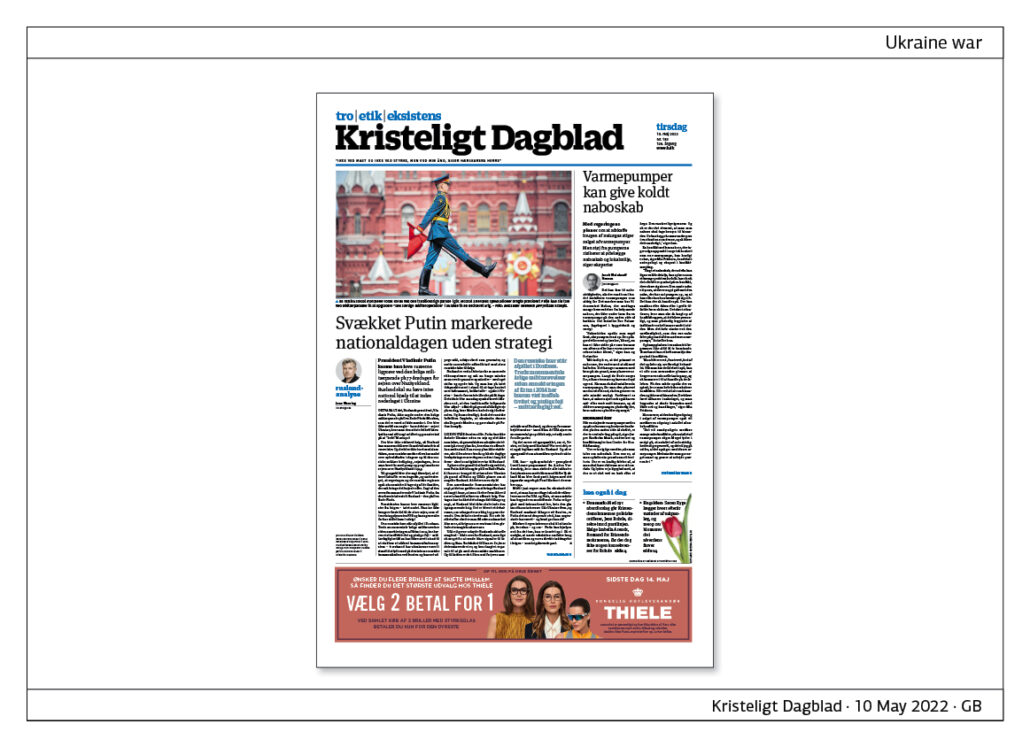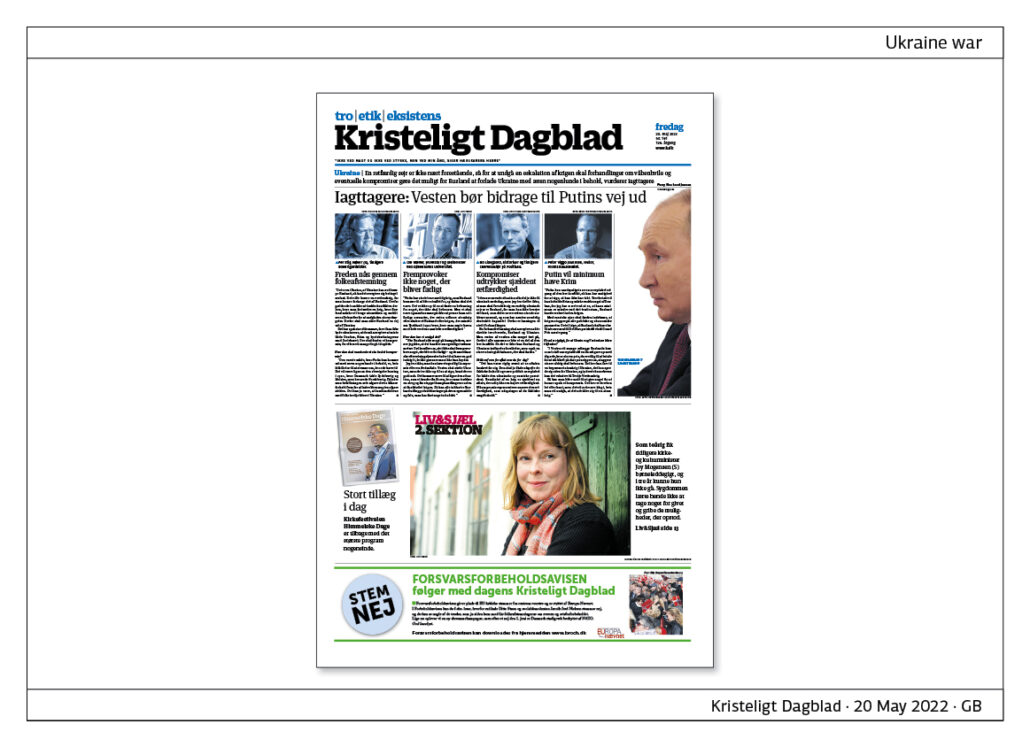 Lebensmittel Zeitung · D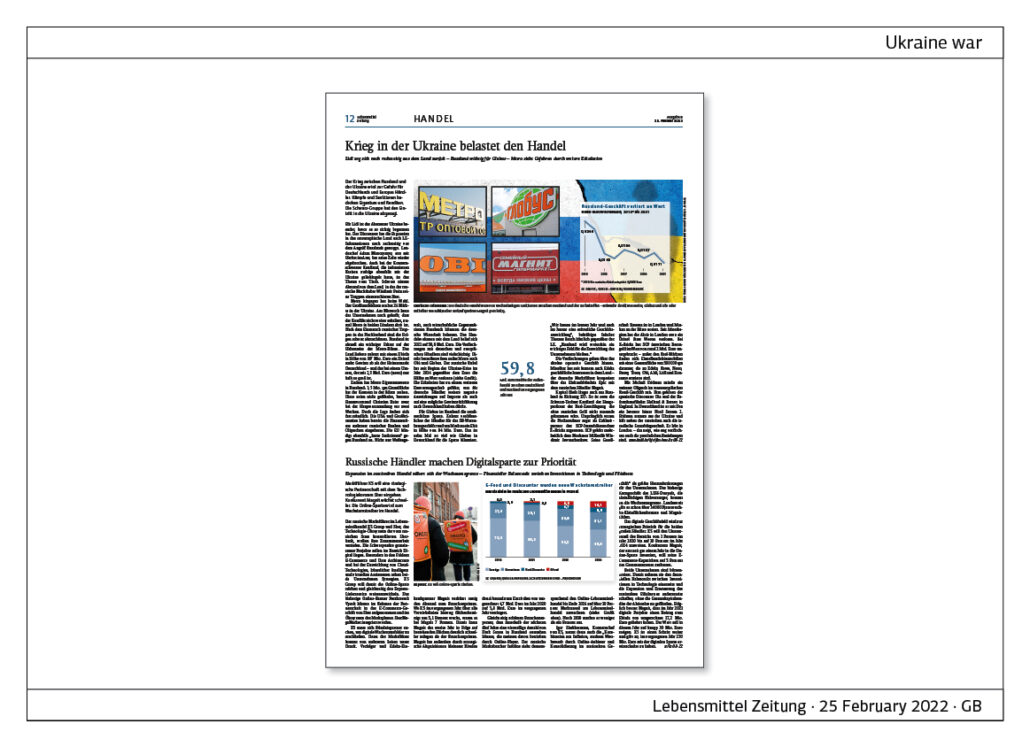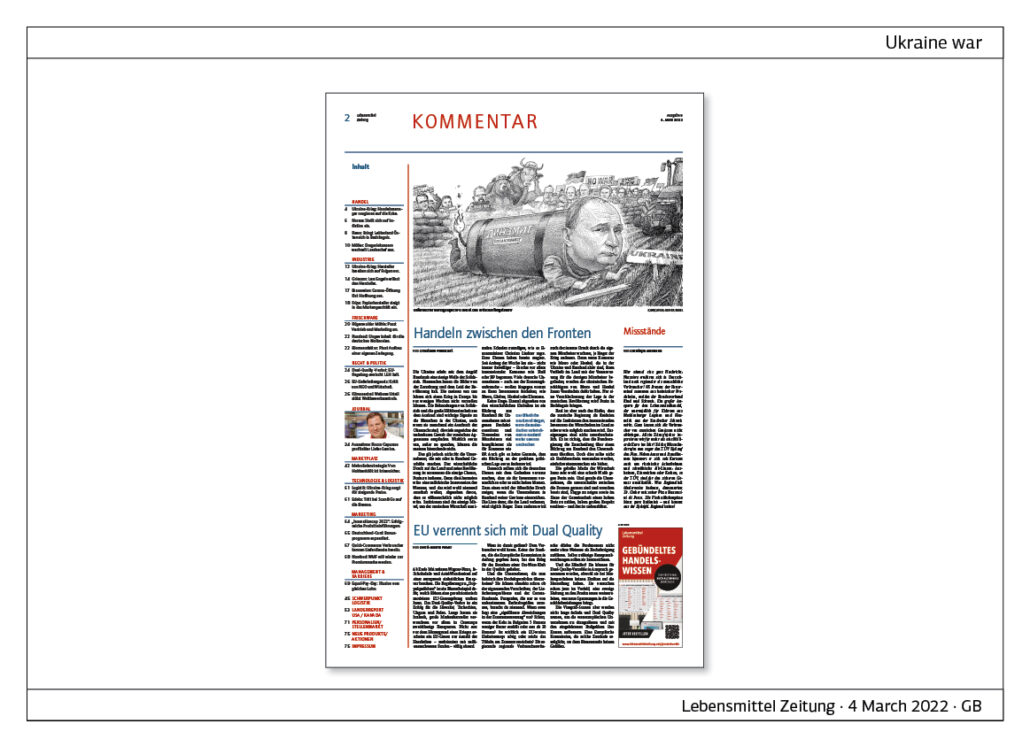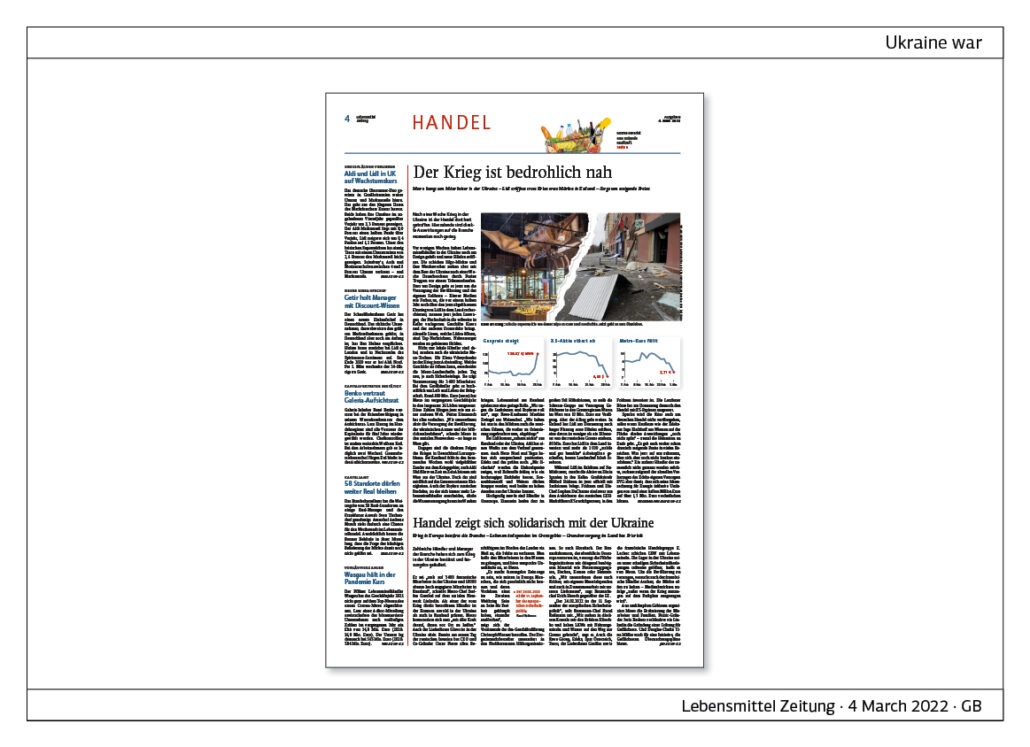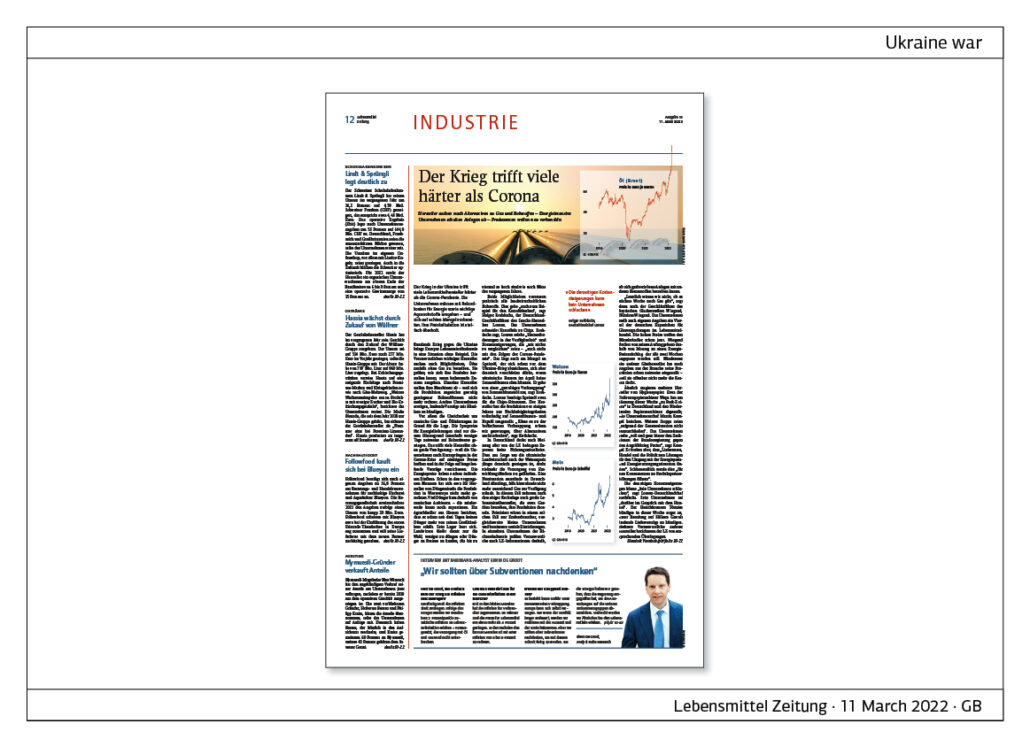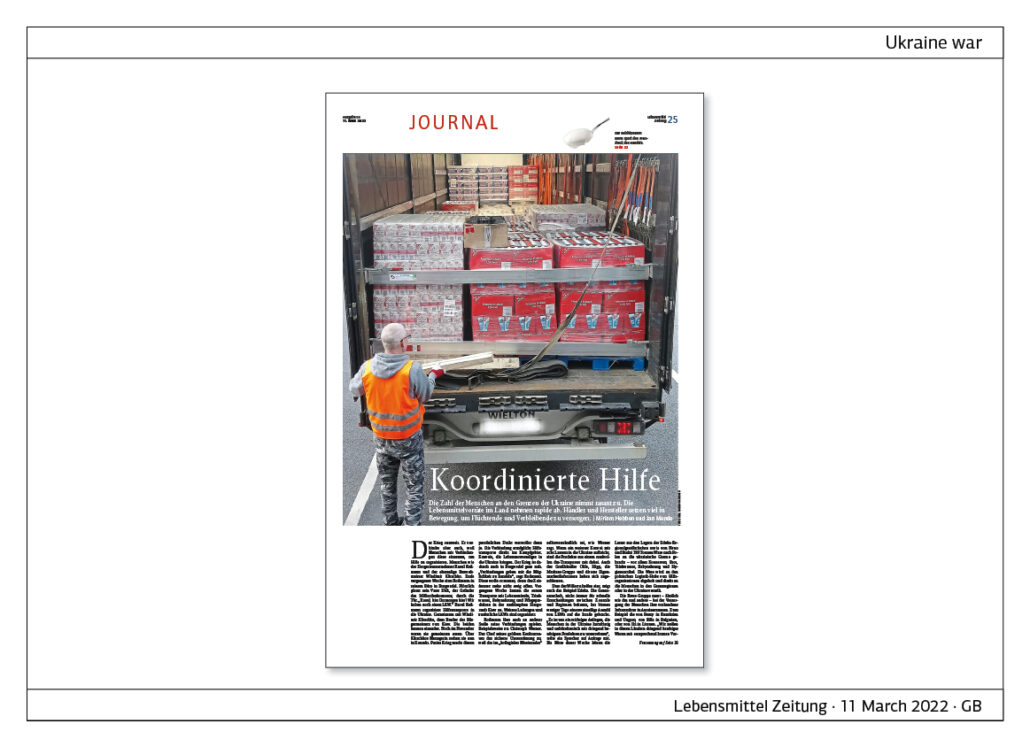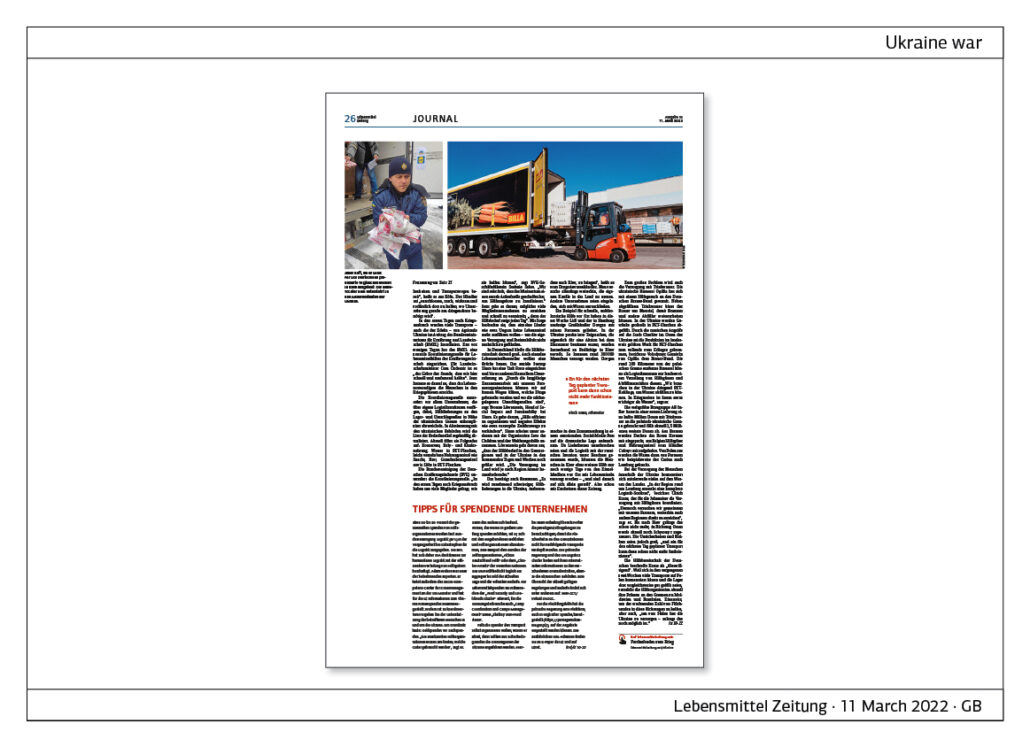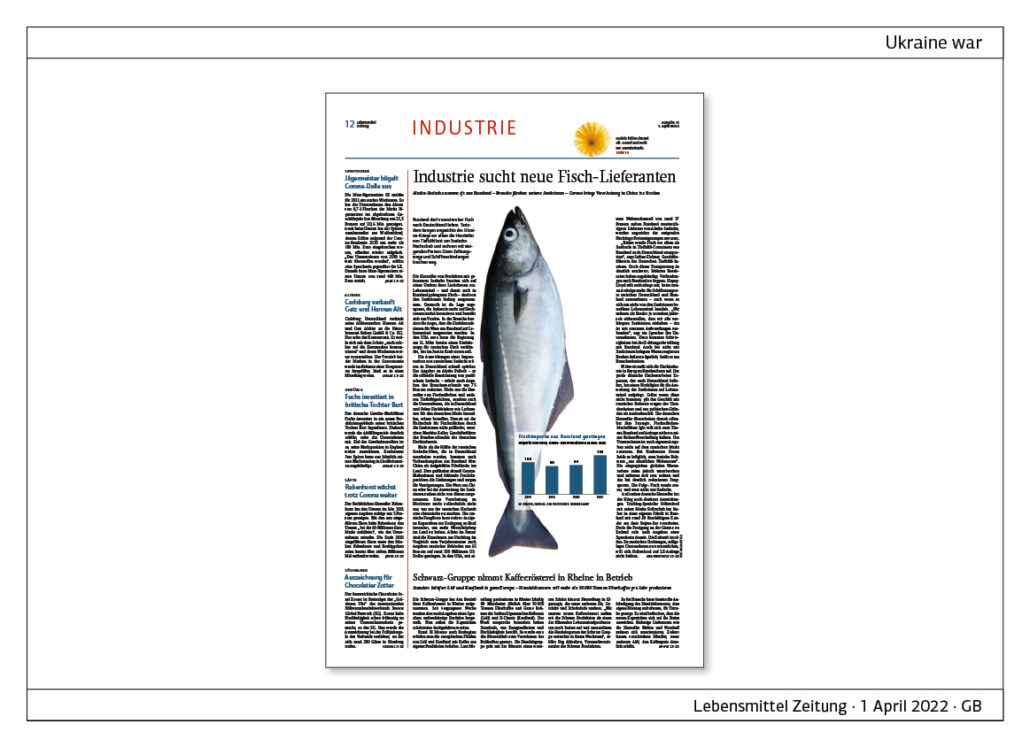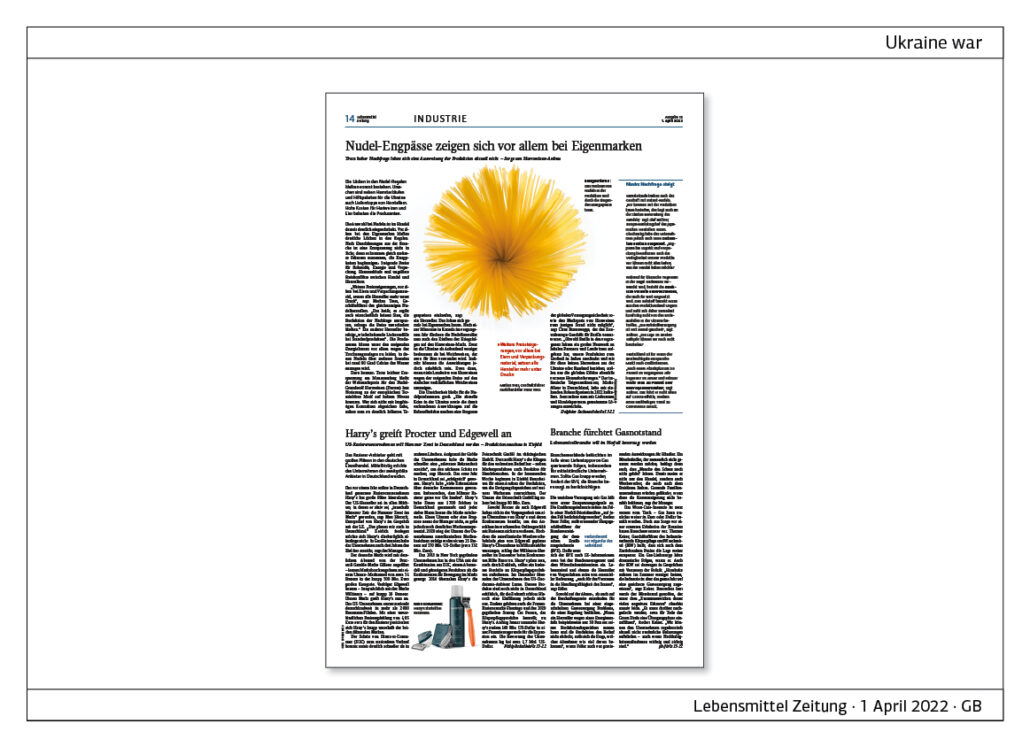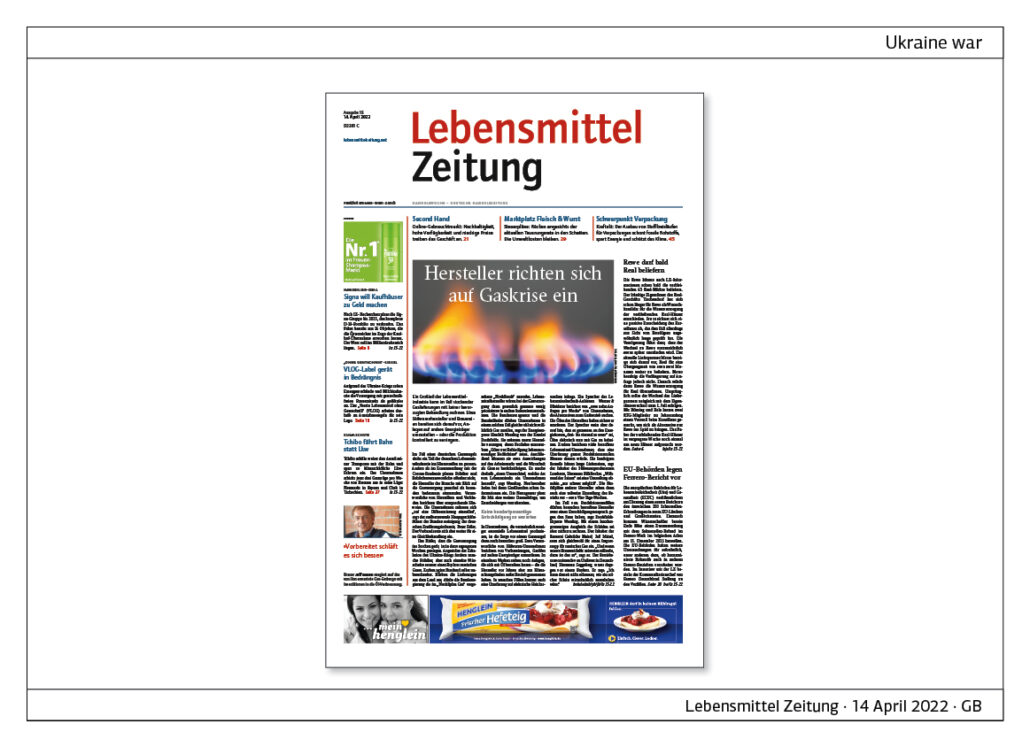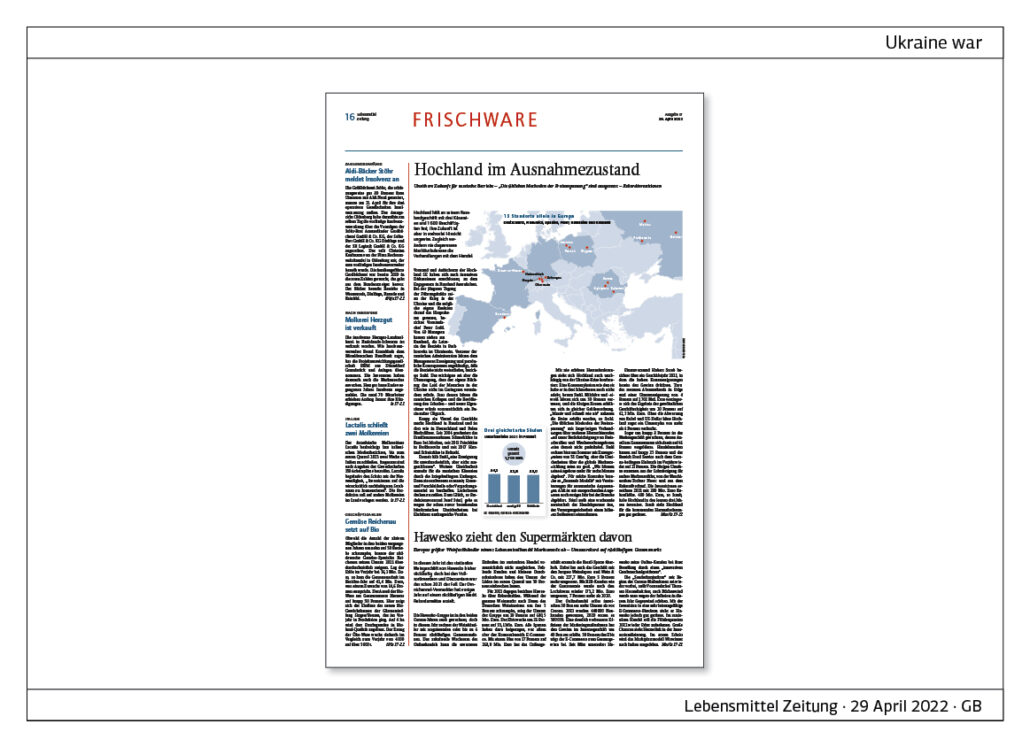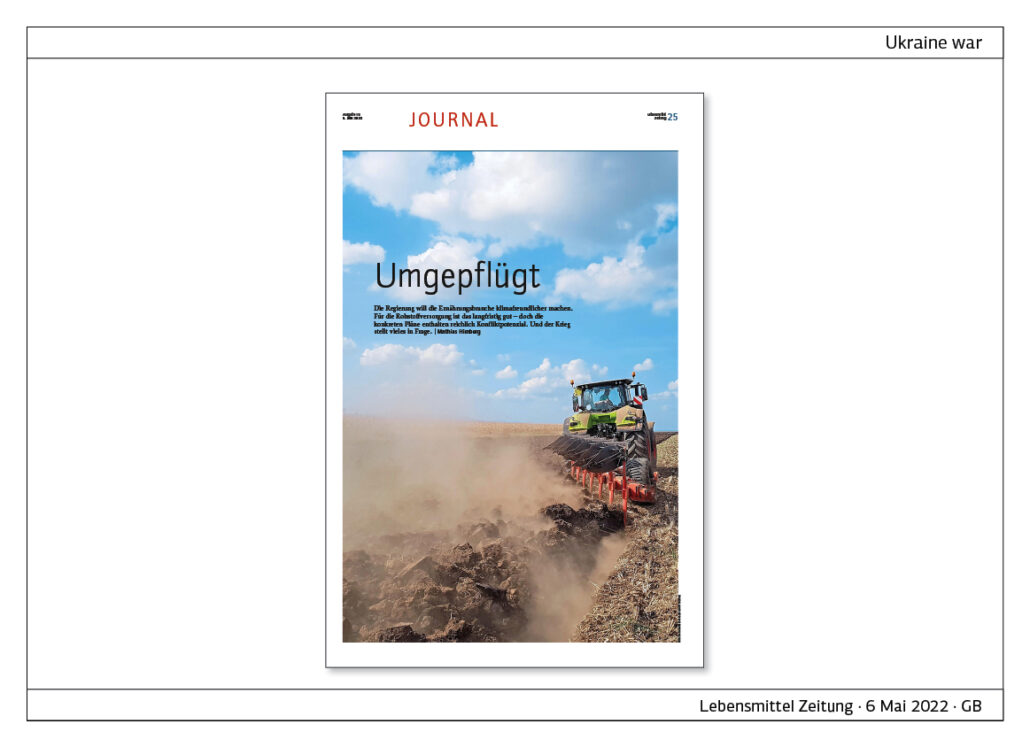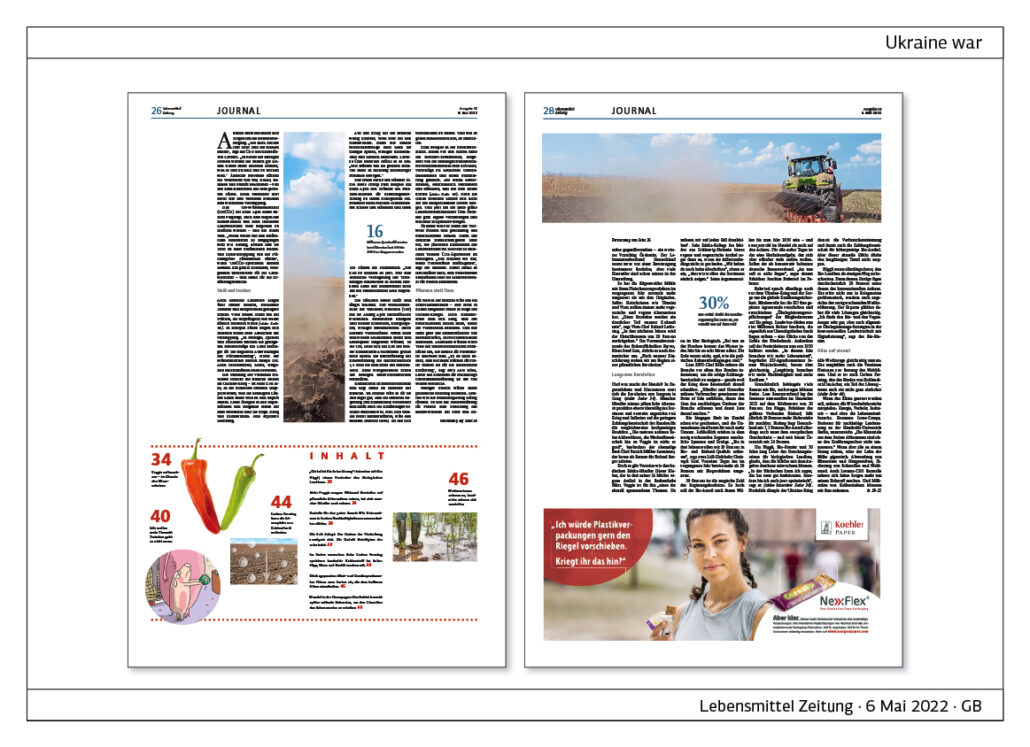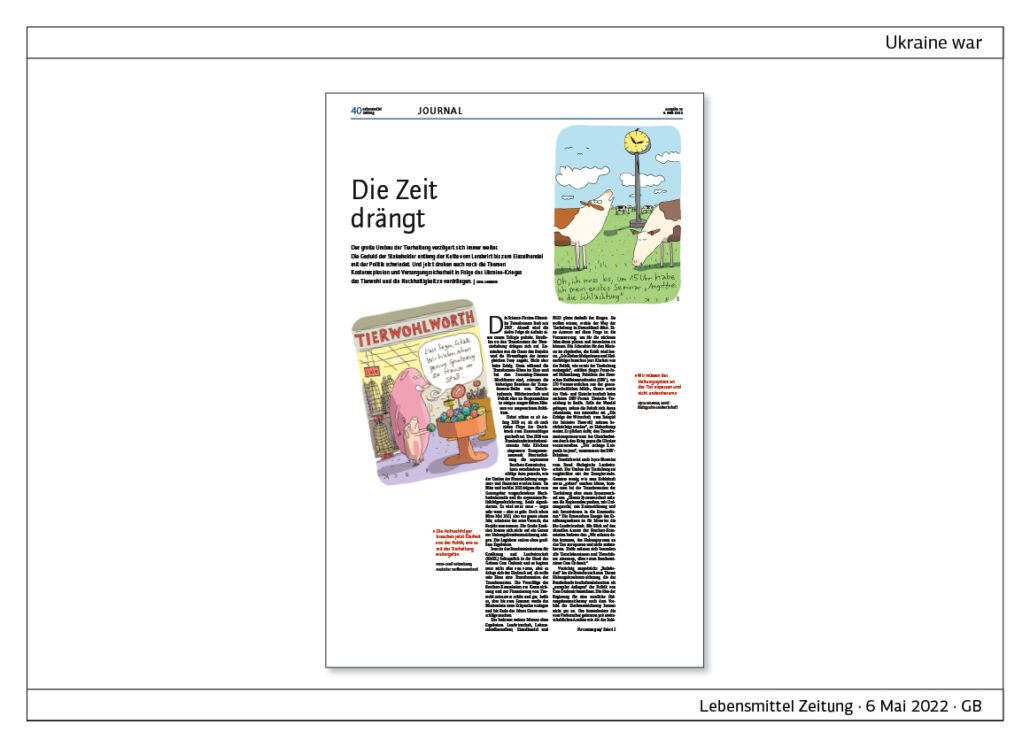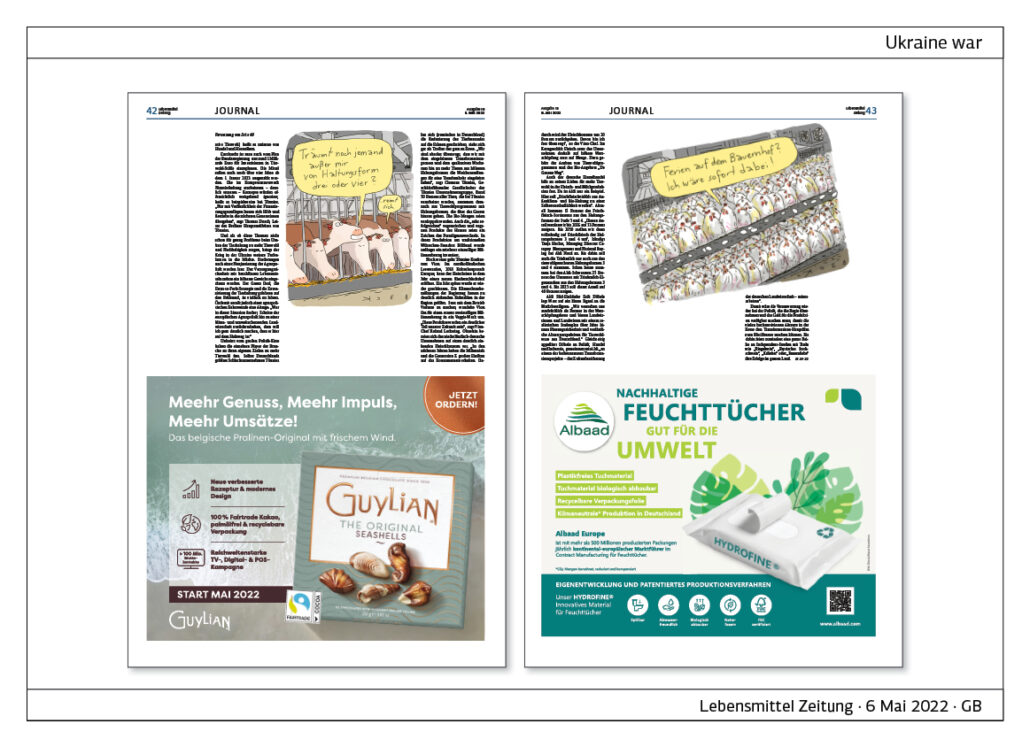 Main-Echo · D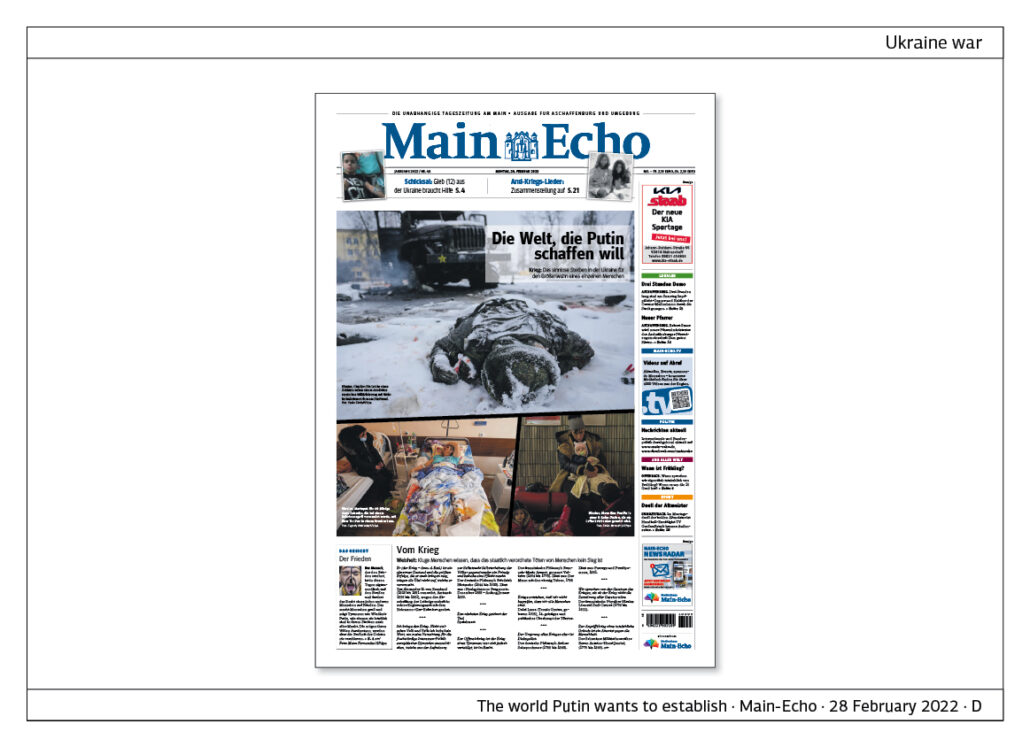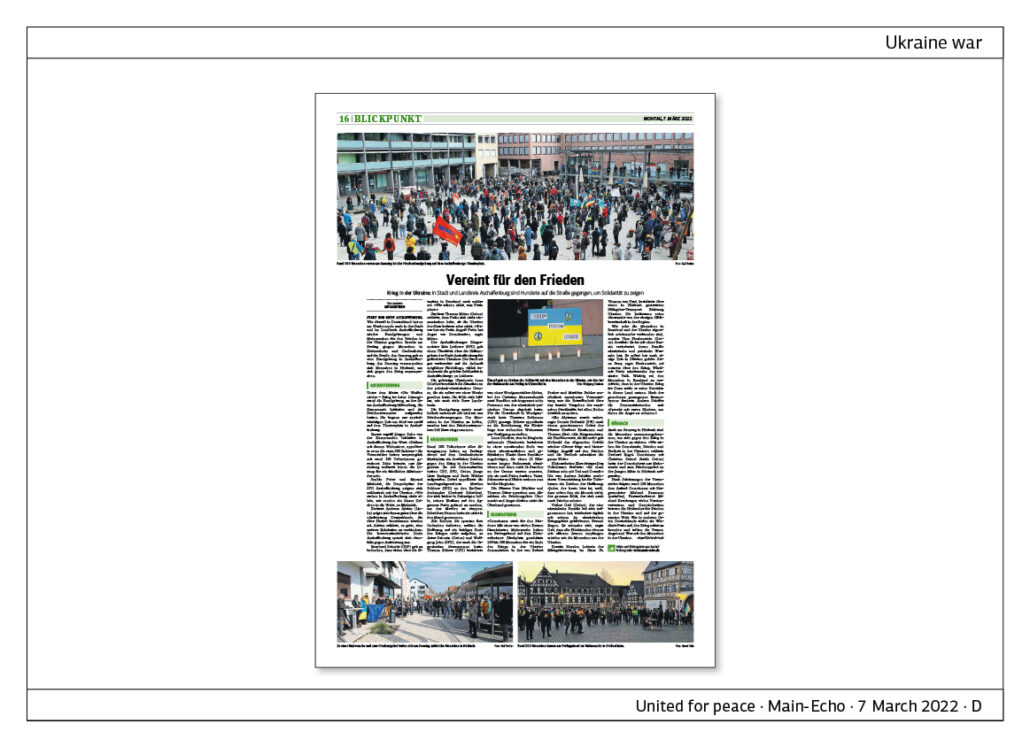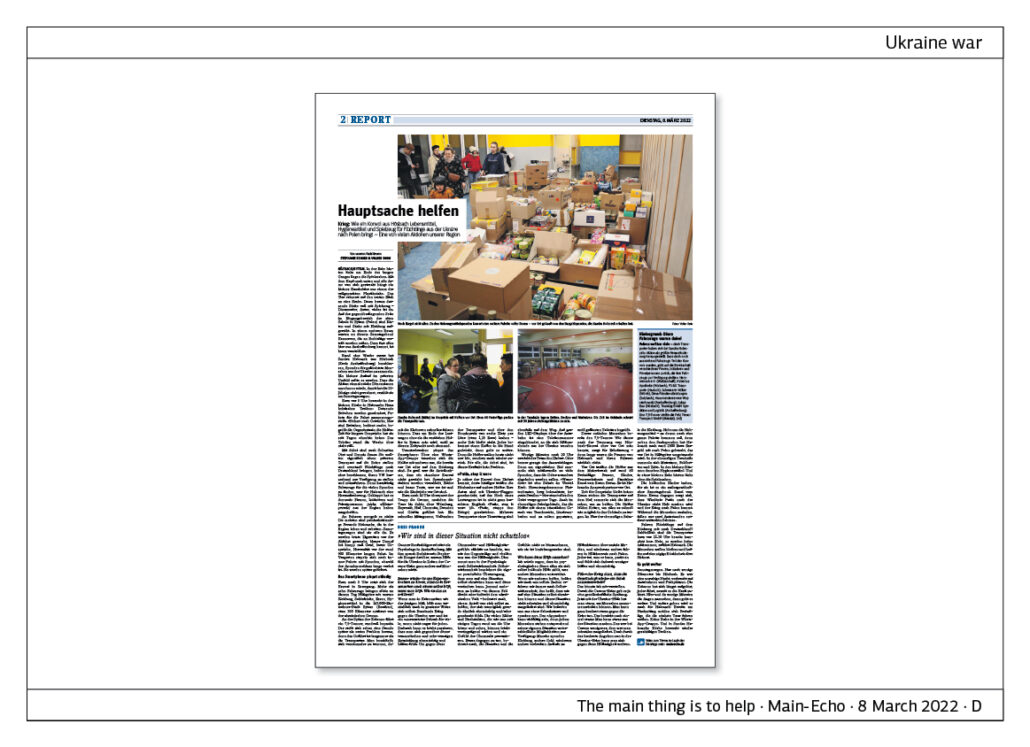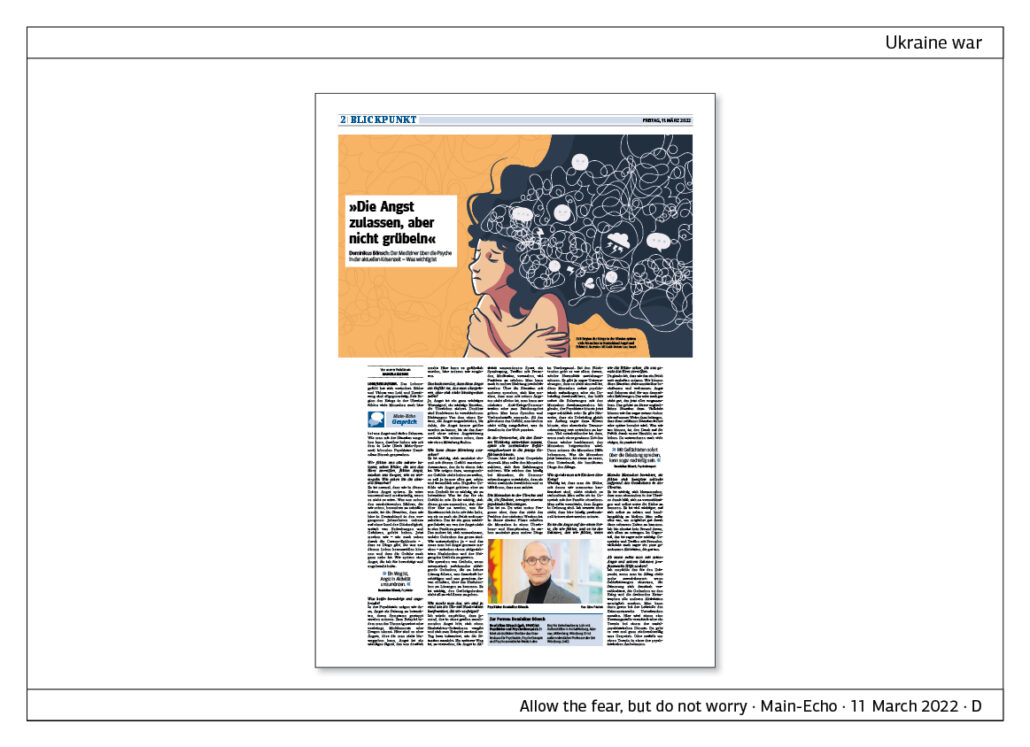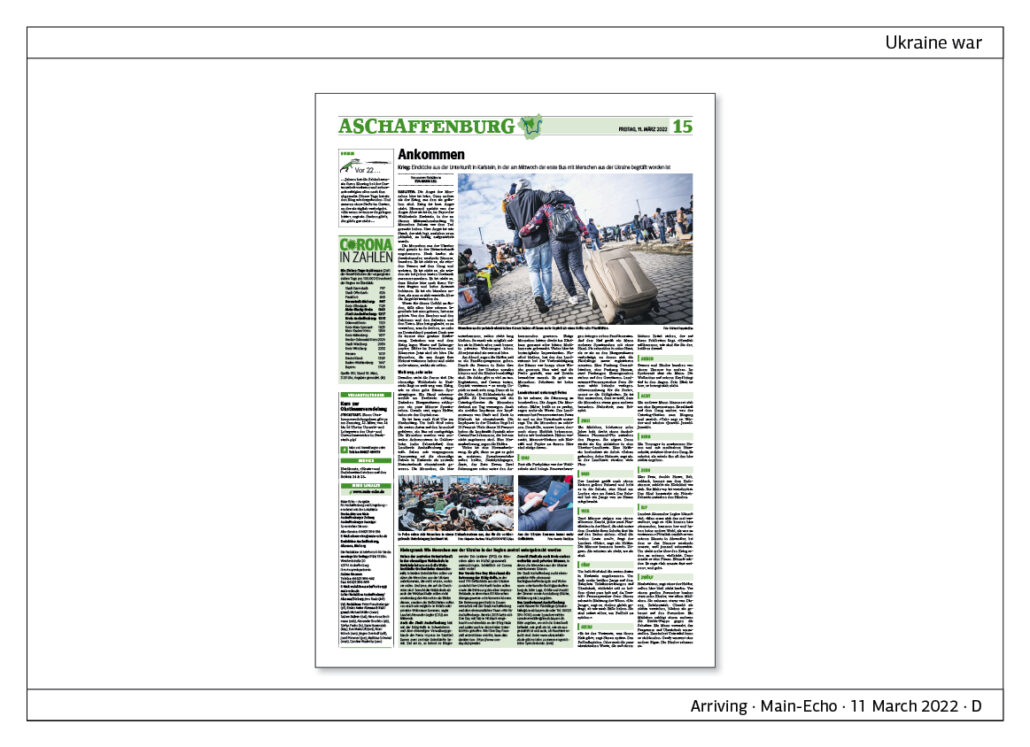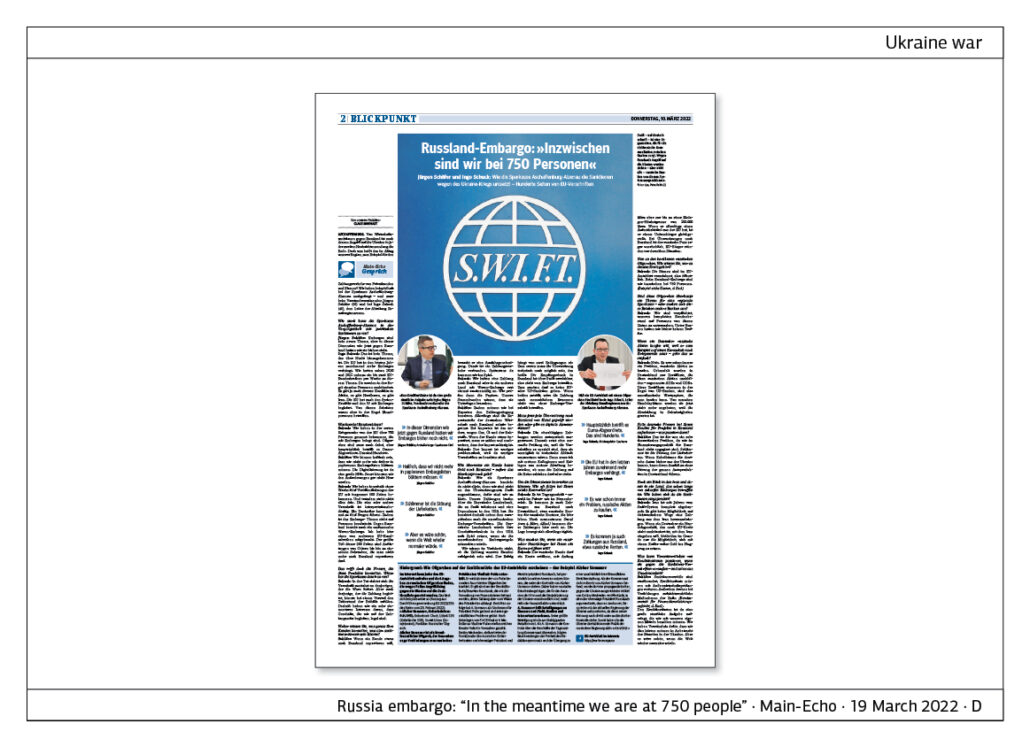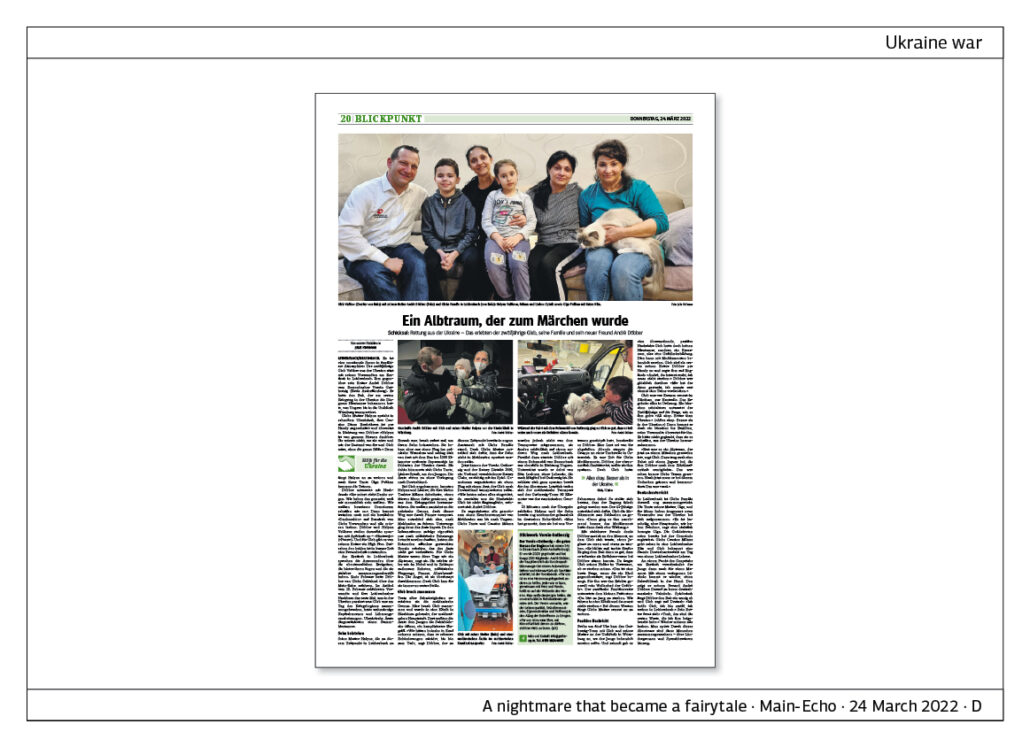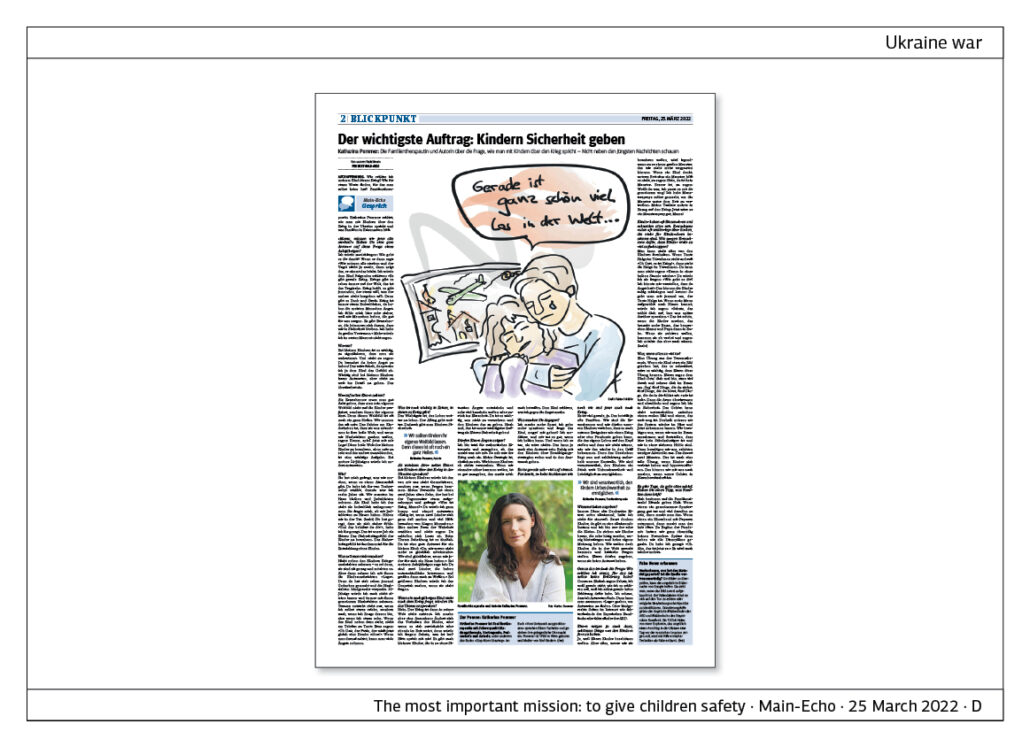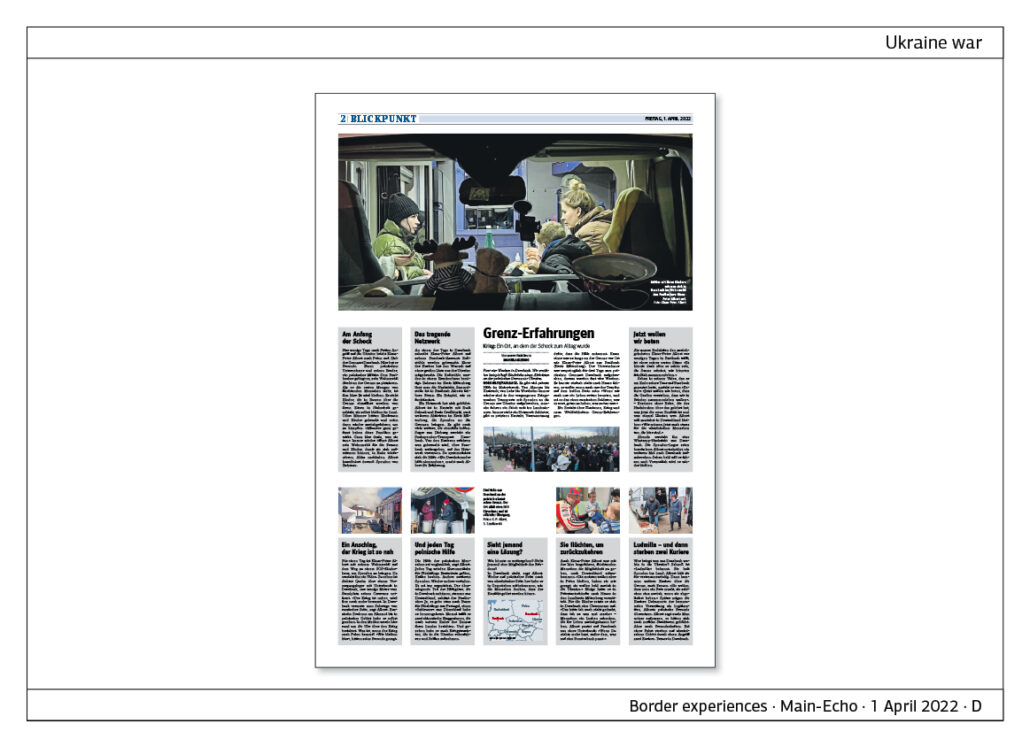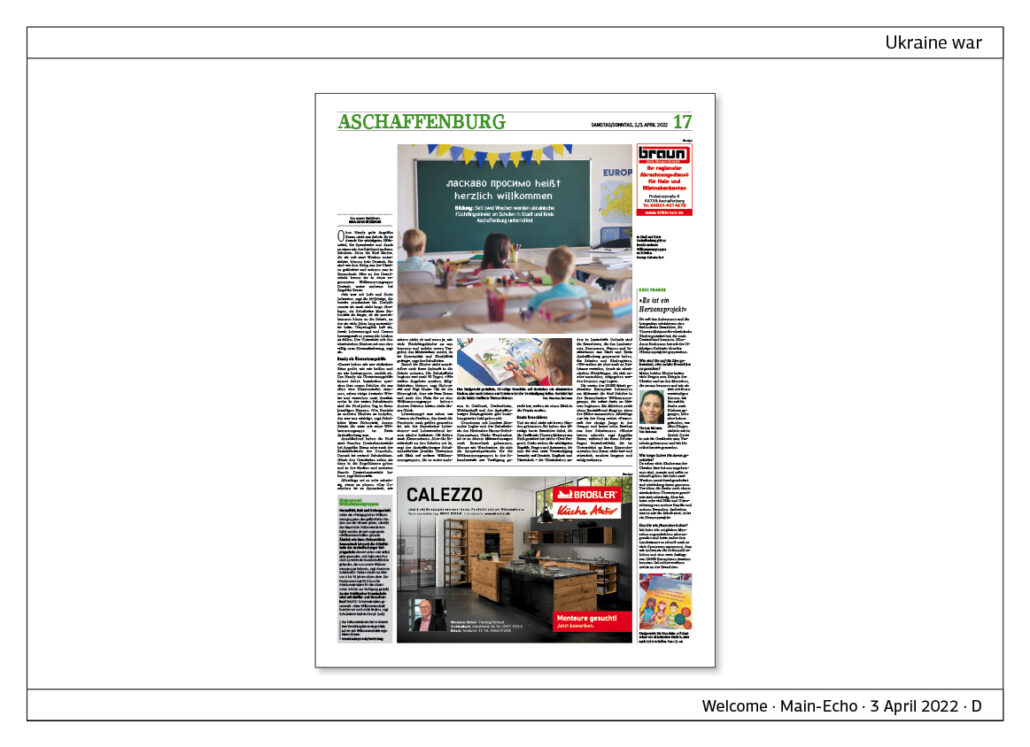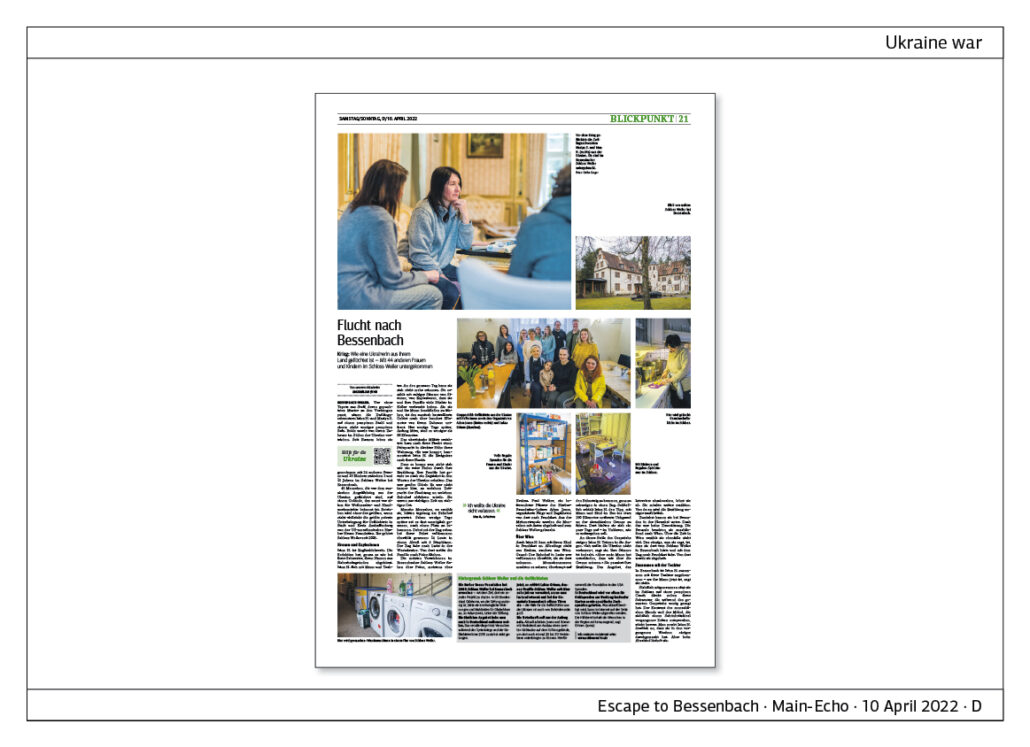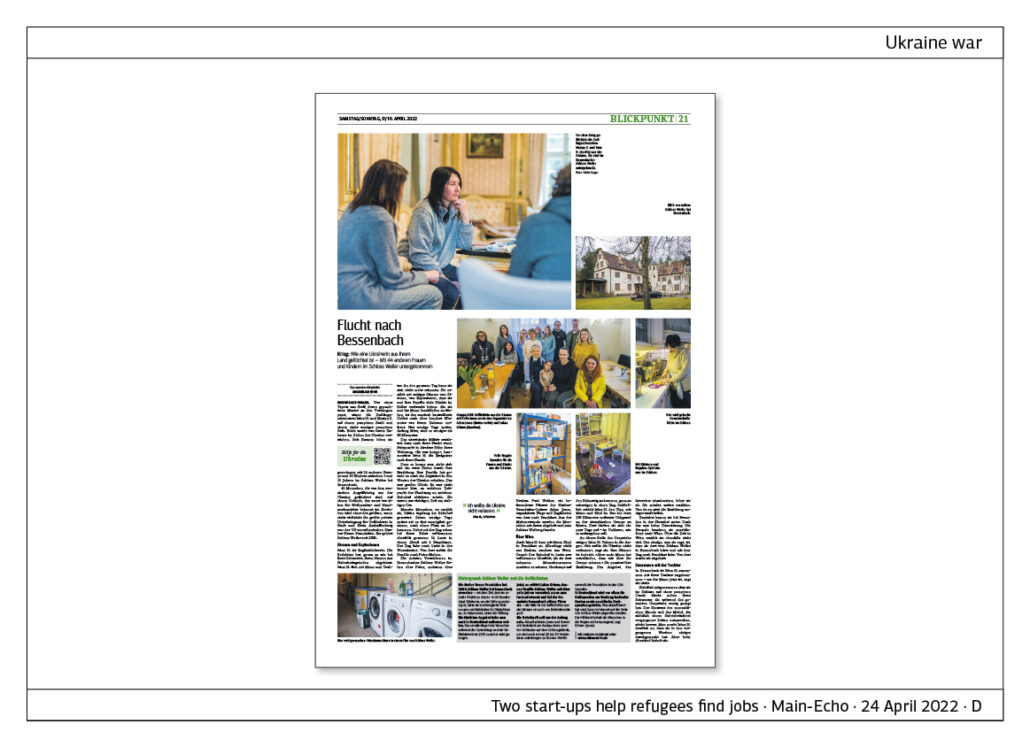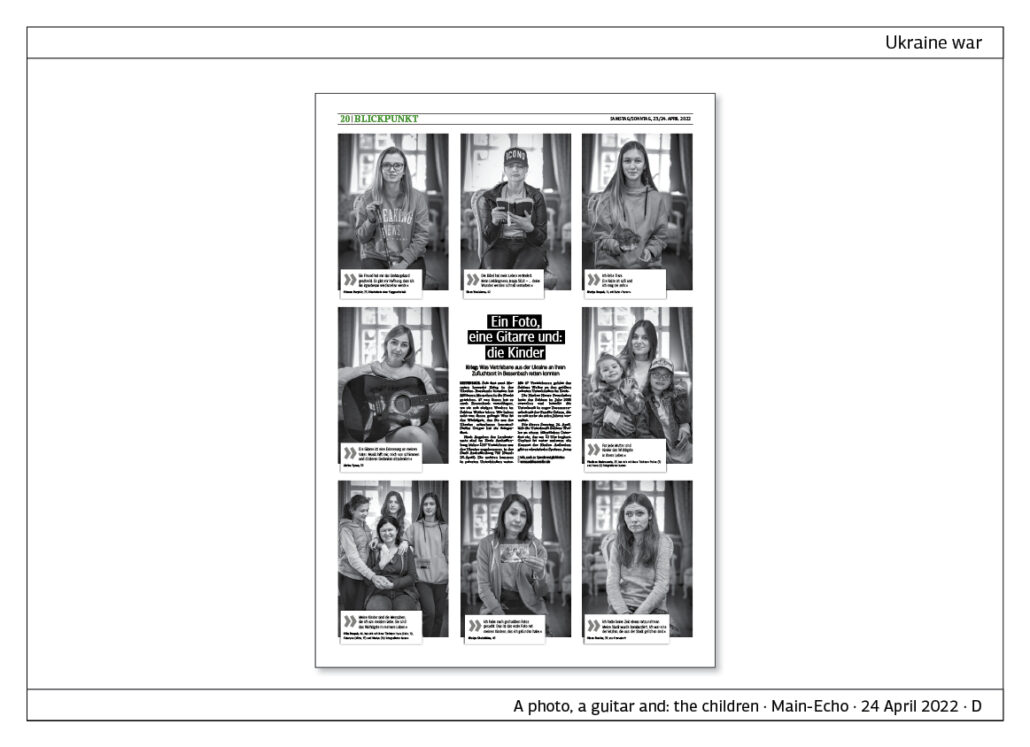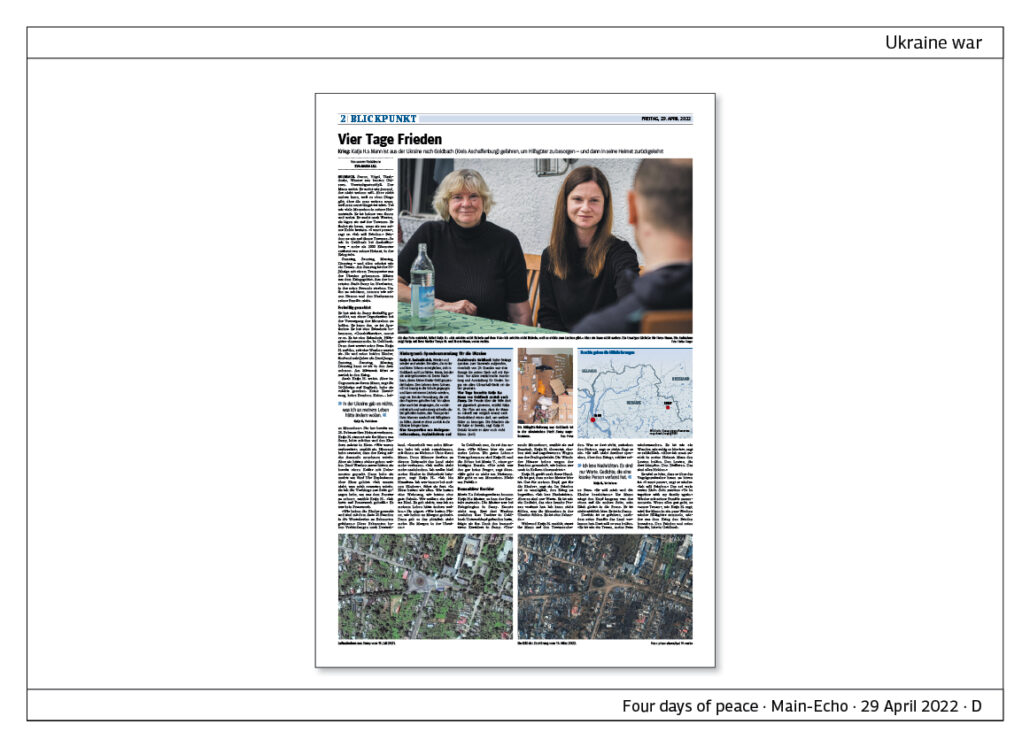 Ostfriesen-Zeitung · D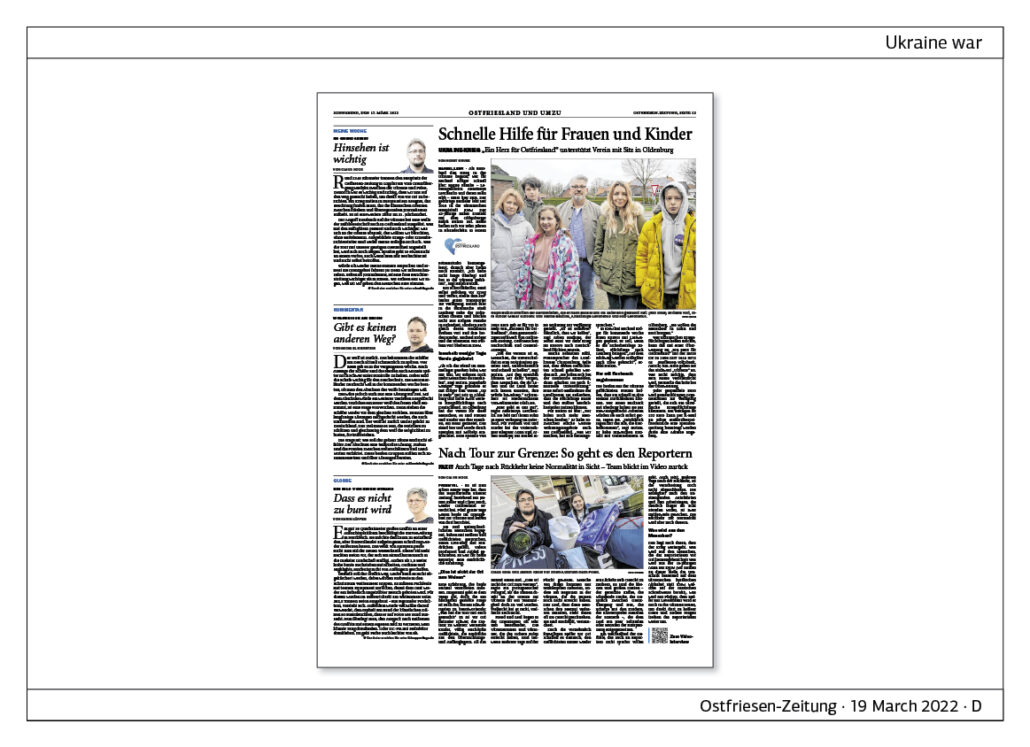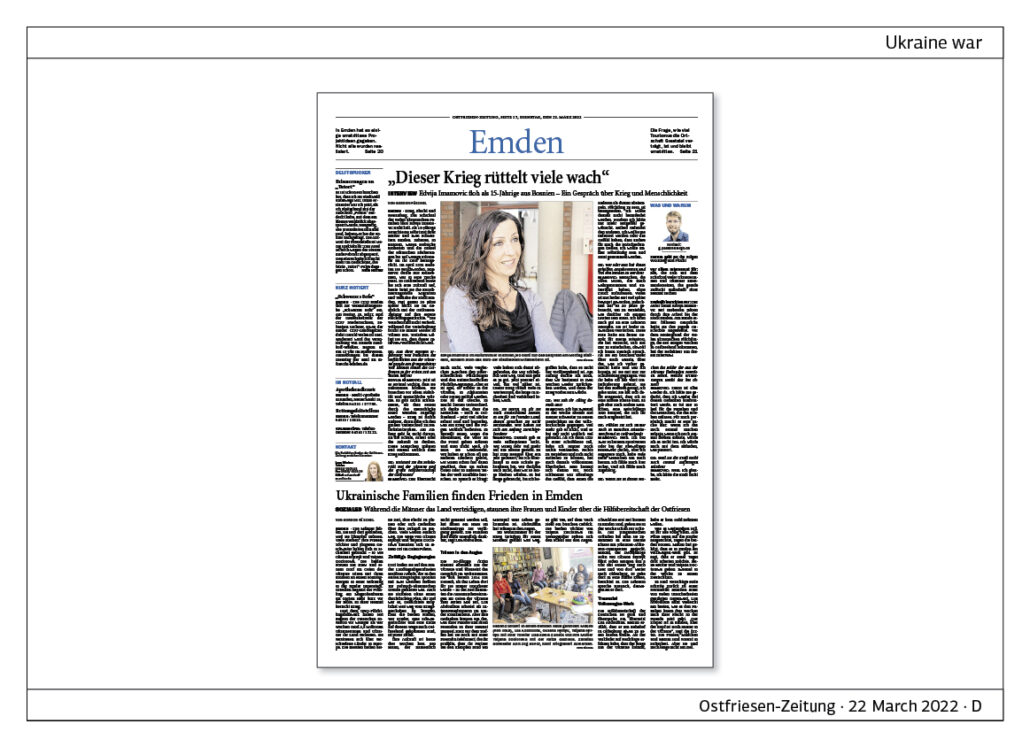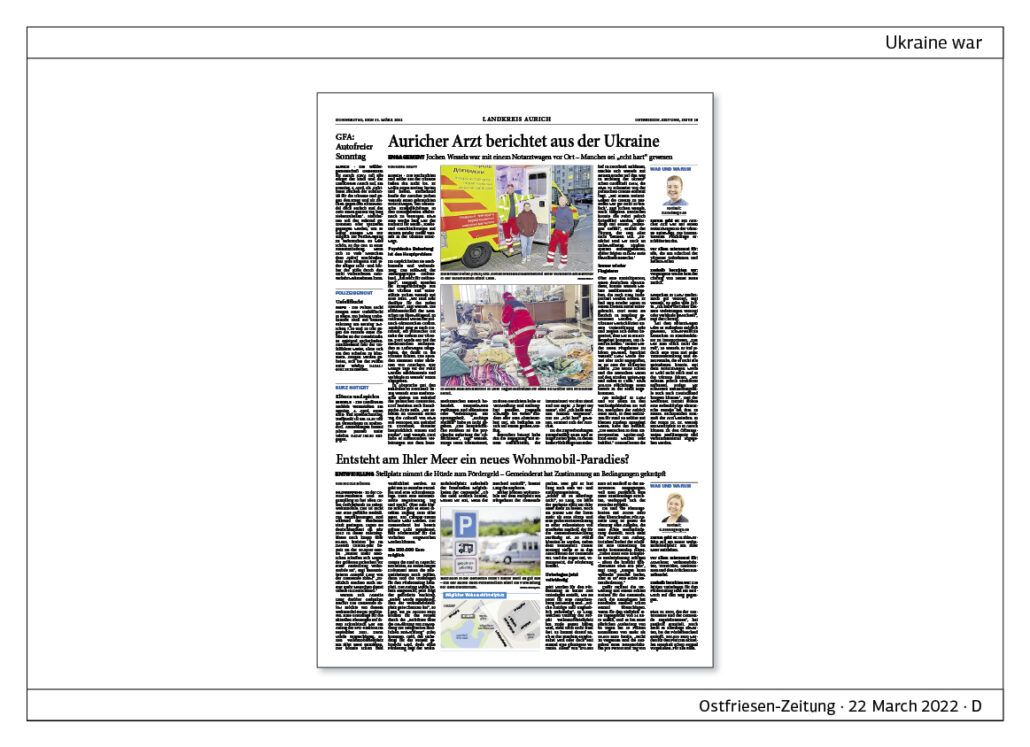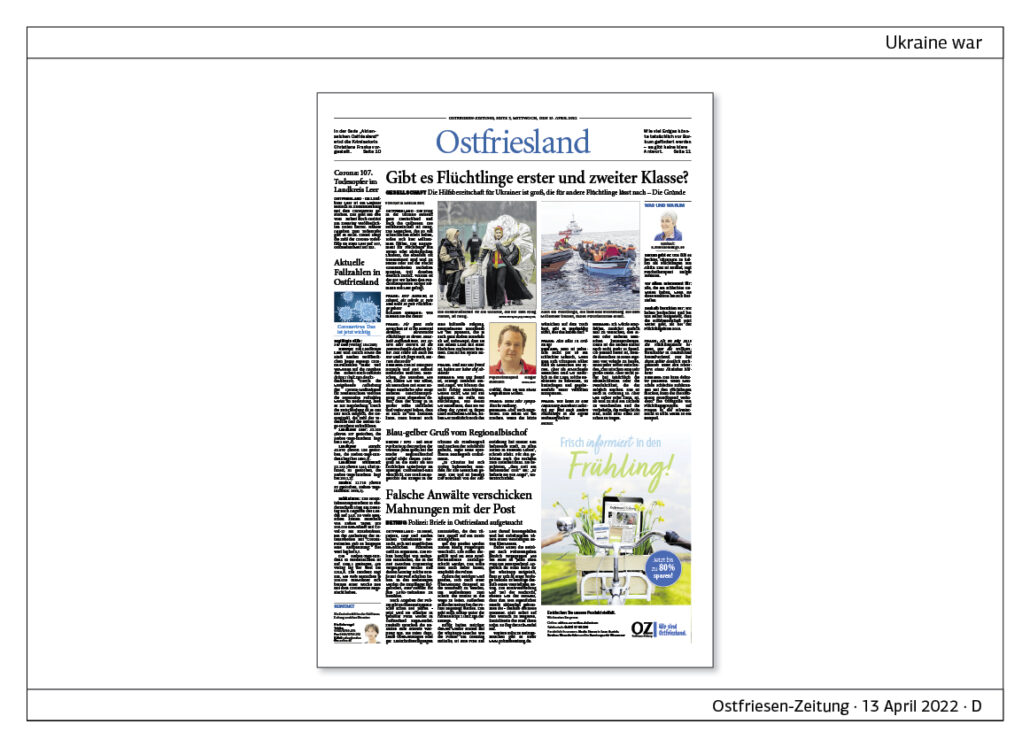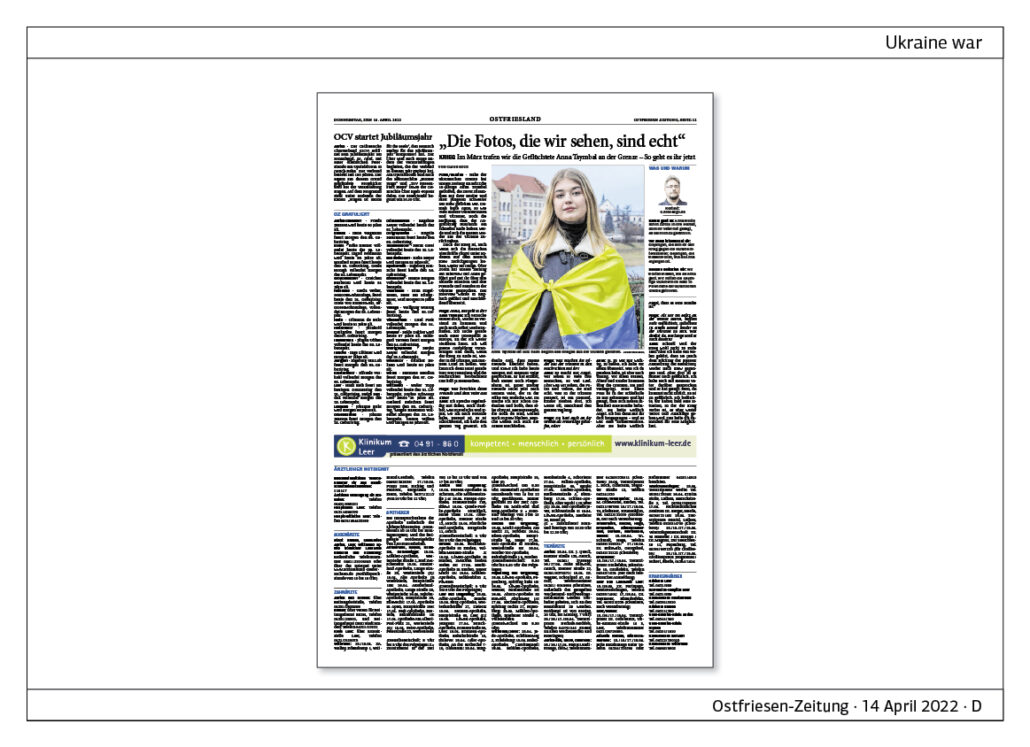 Ostfriesen-Zeitung · donation campaign · D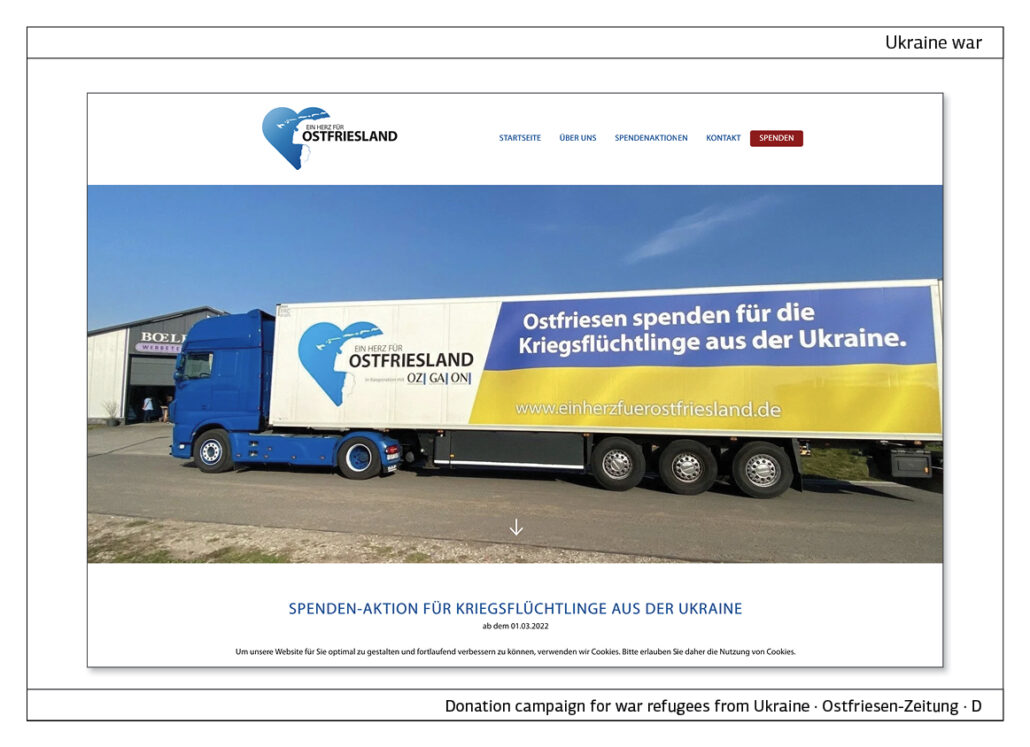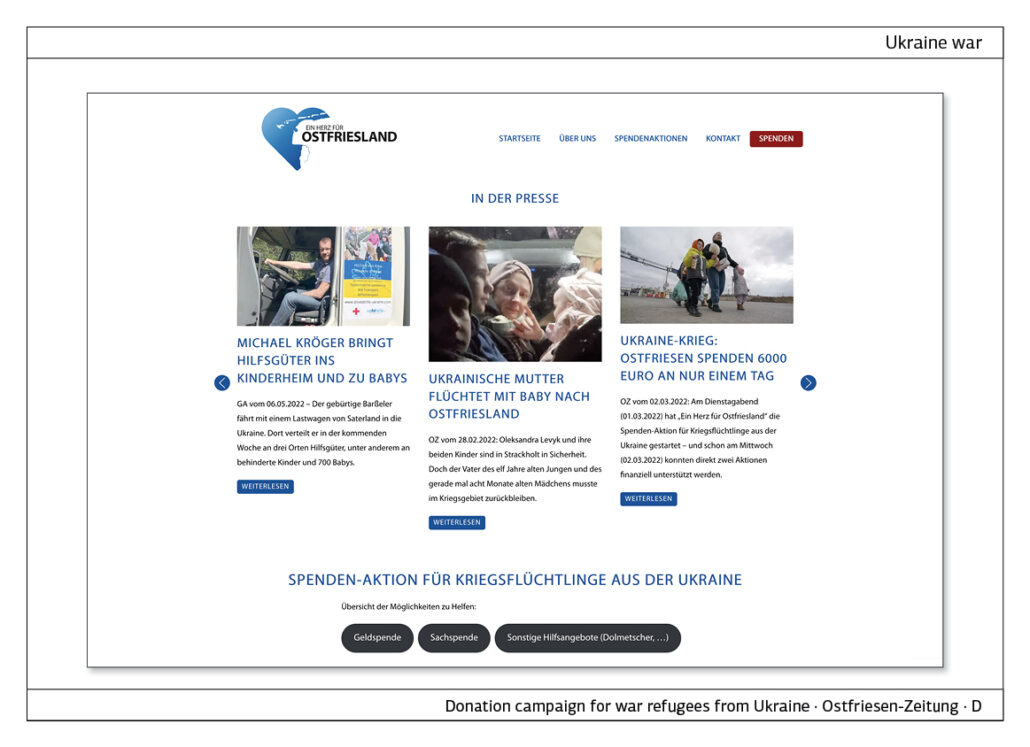 Ostfriesen-Zeitung · multimedia storytelling · D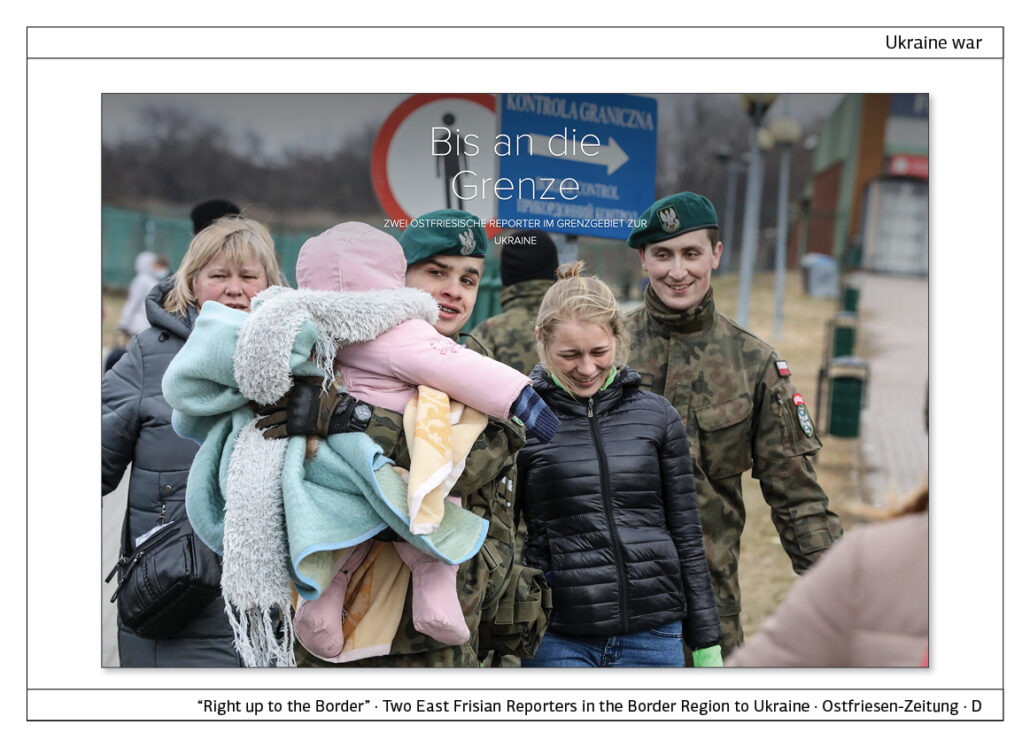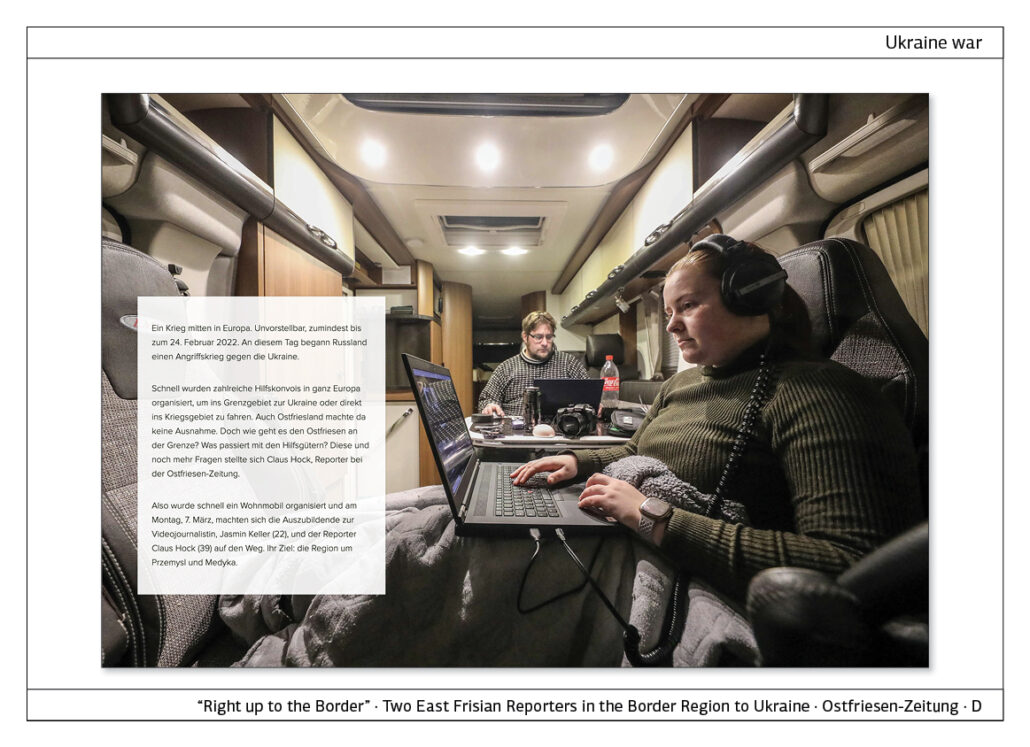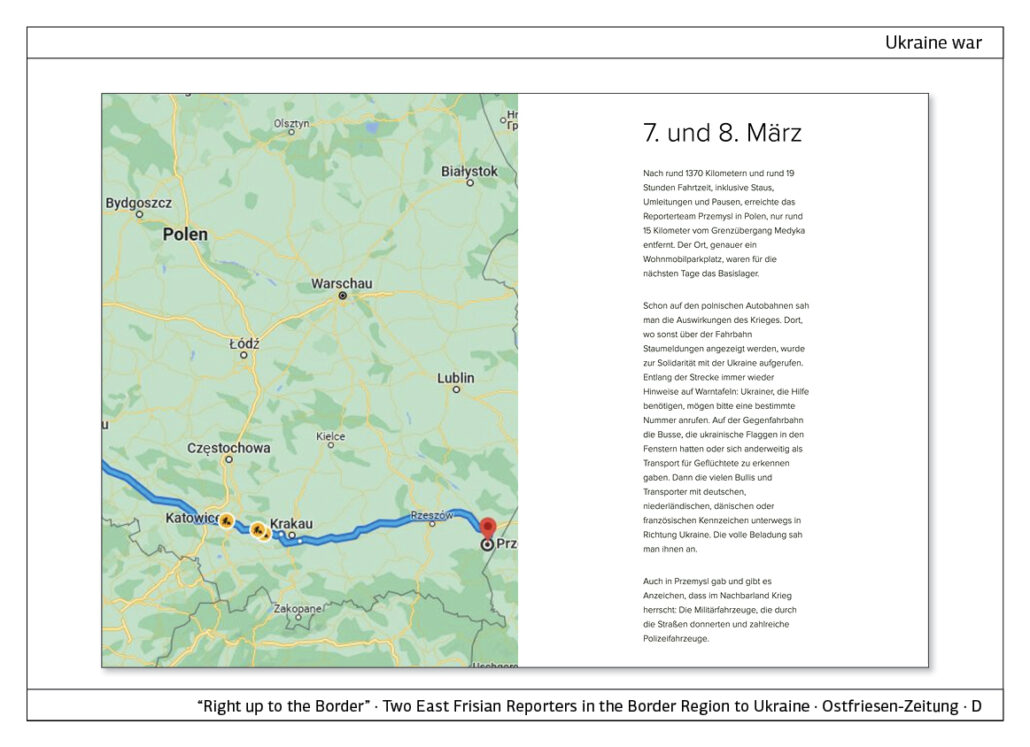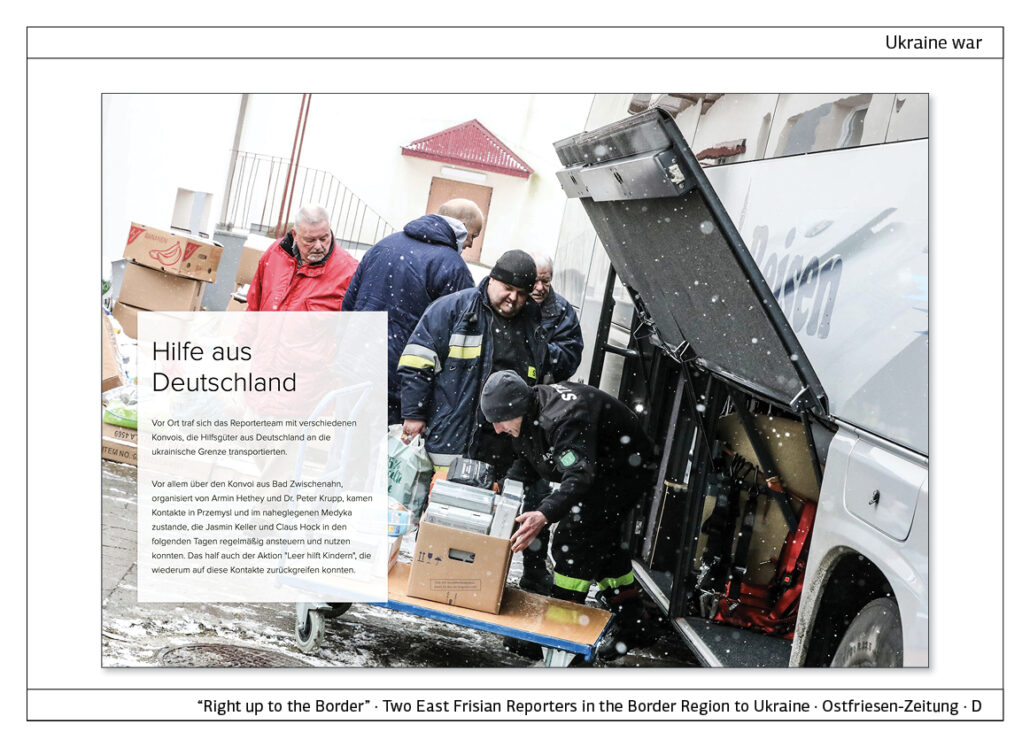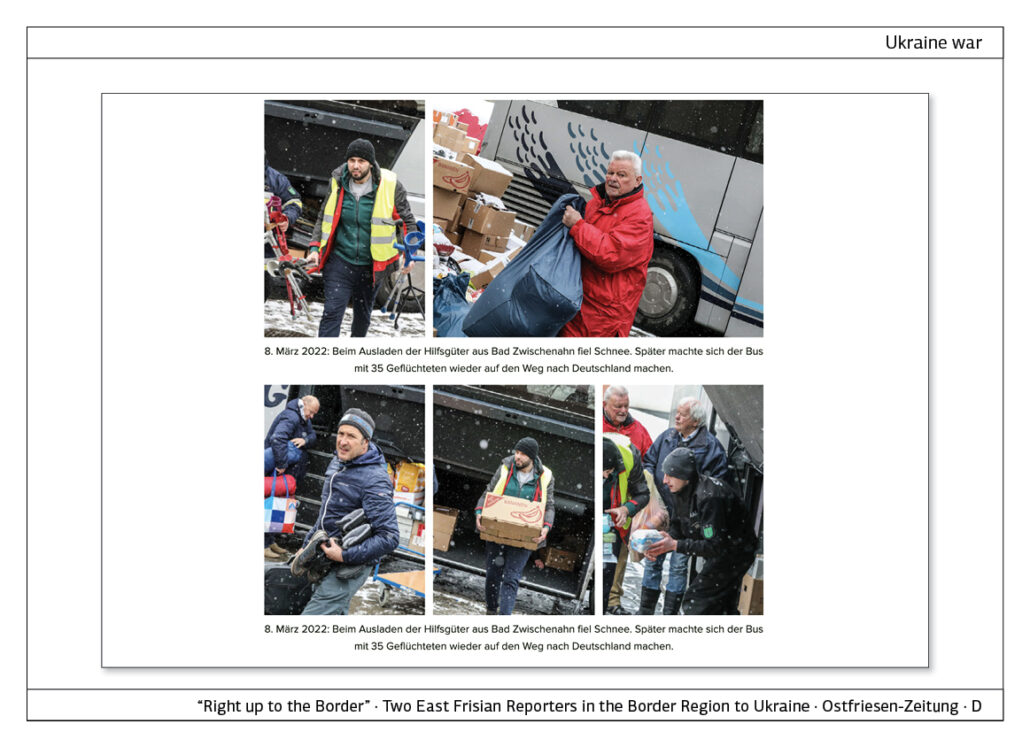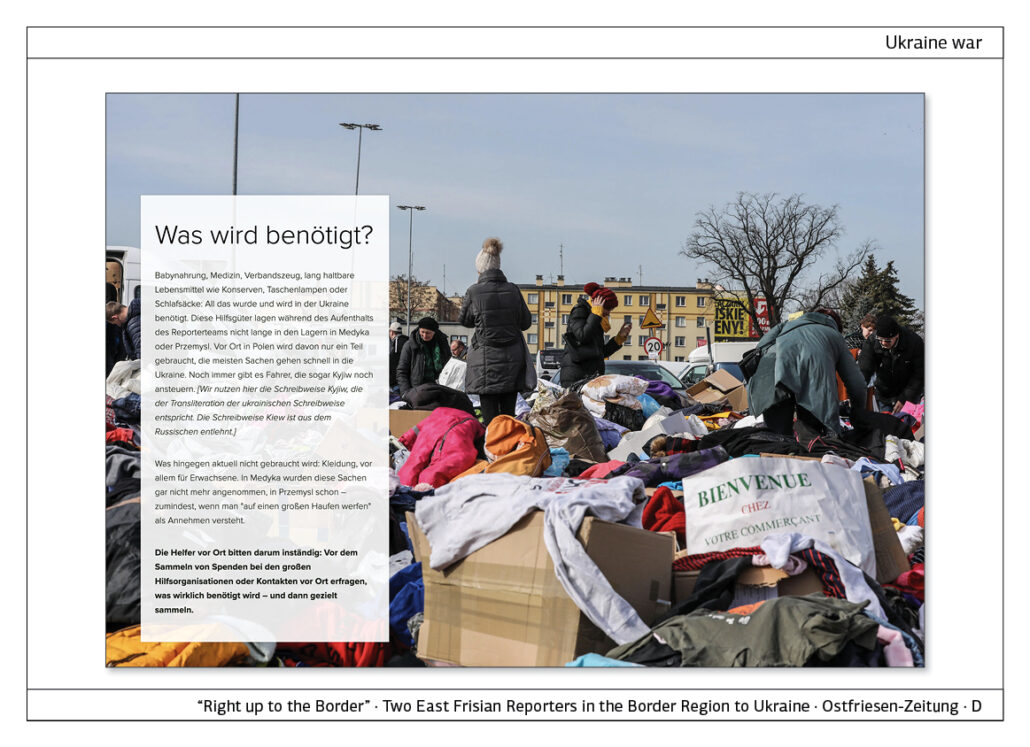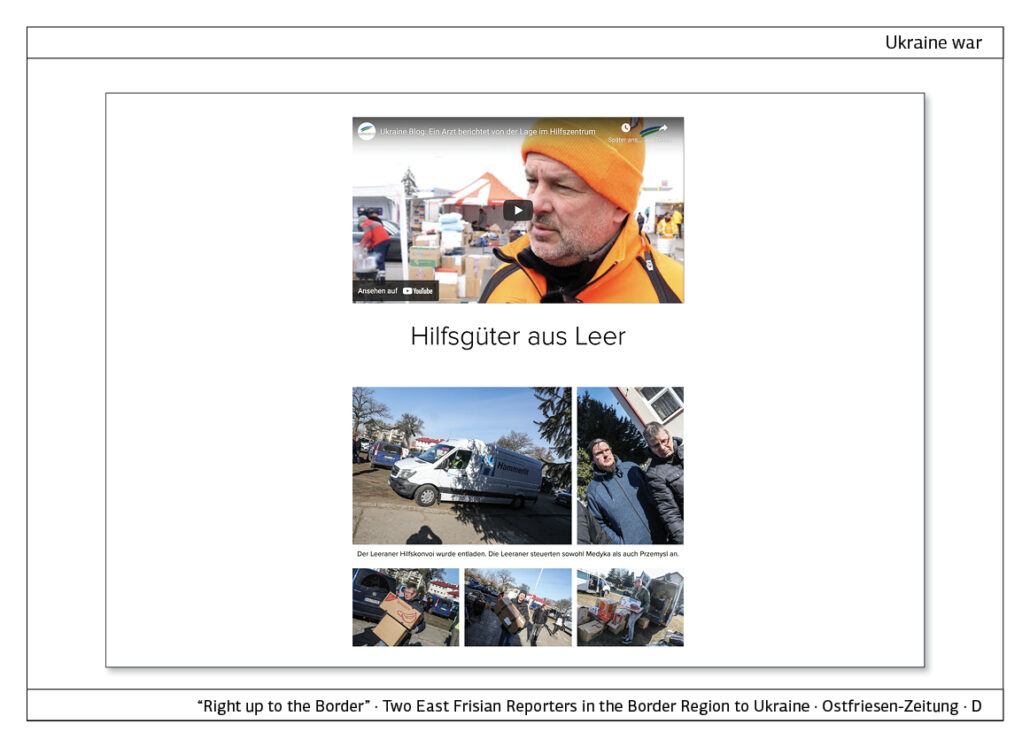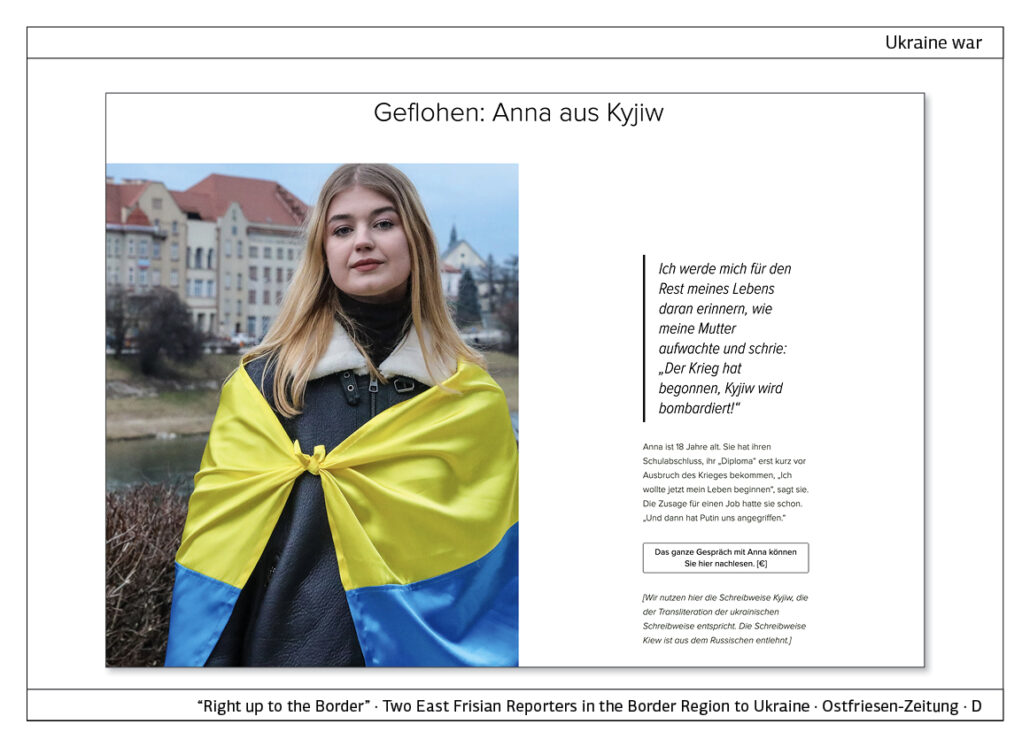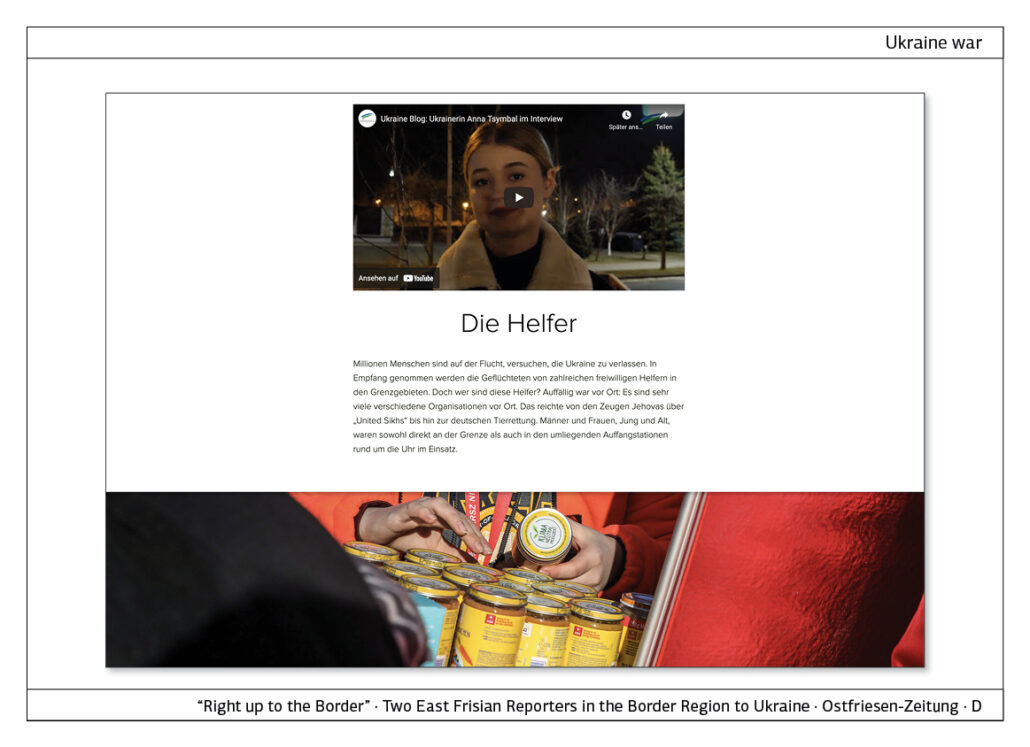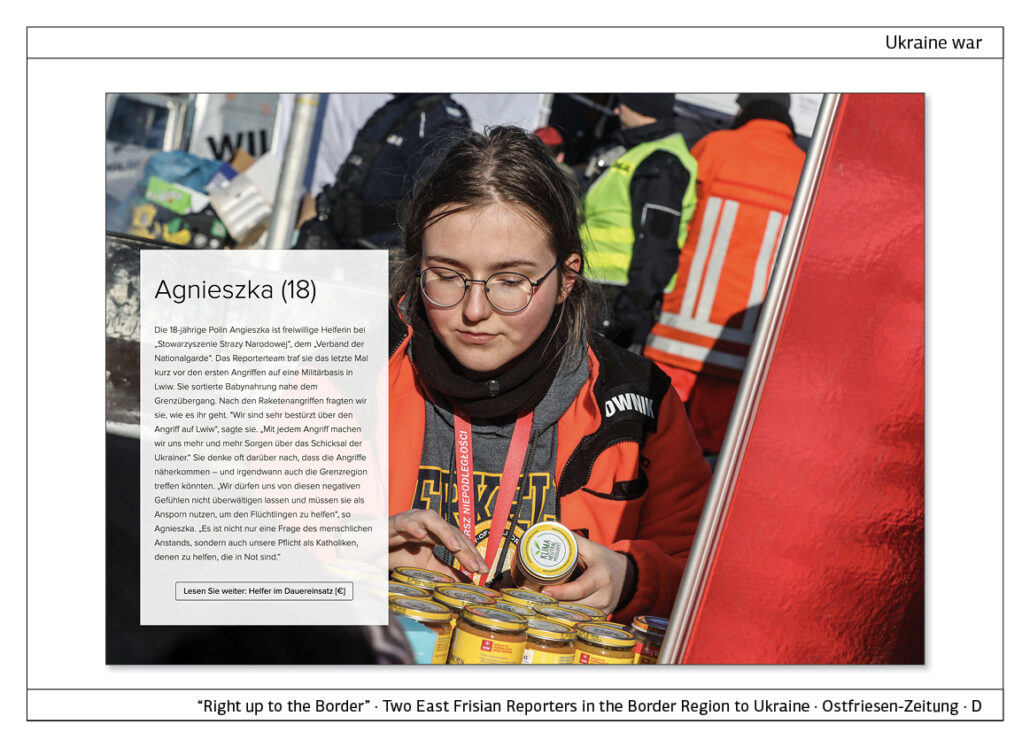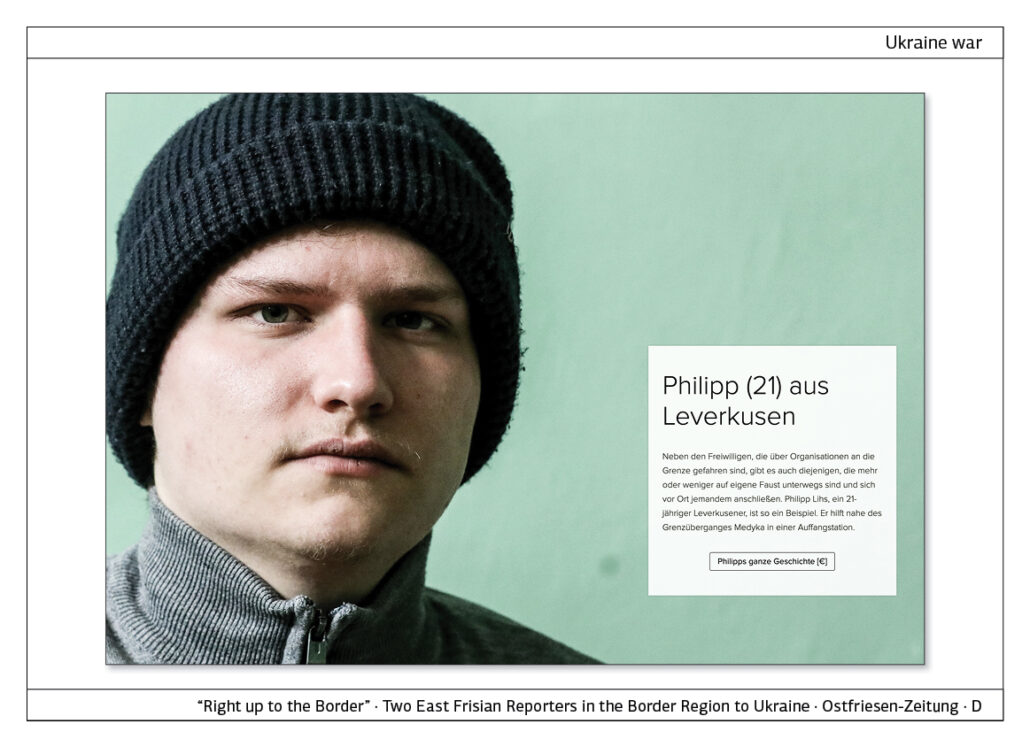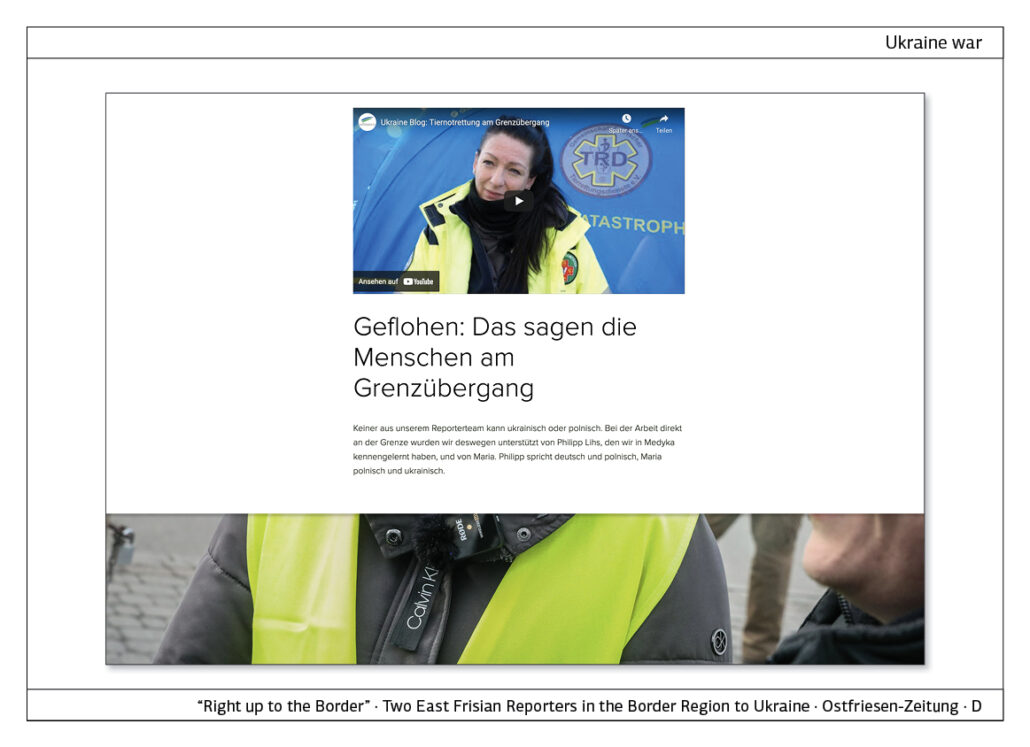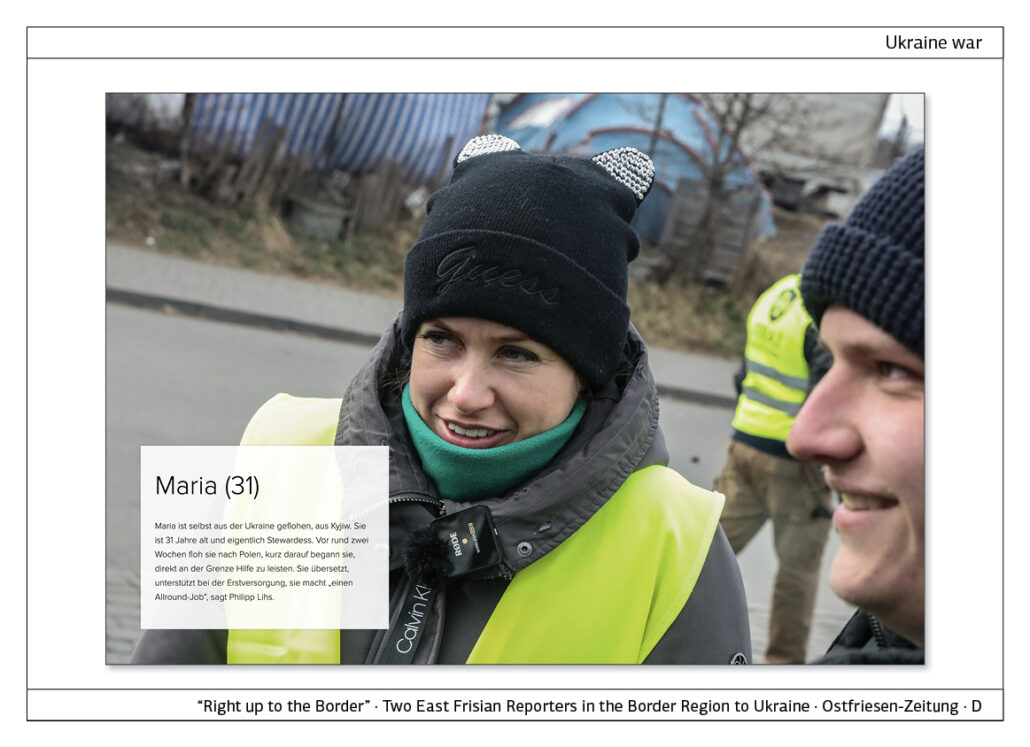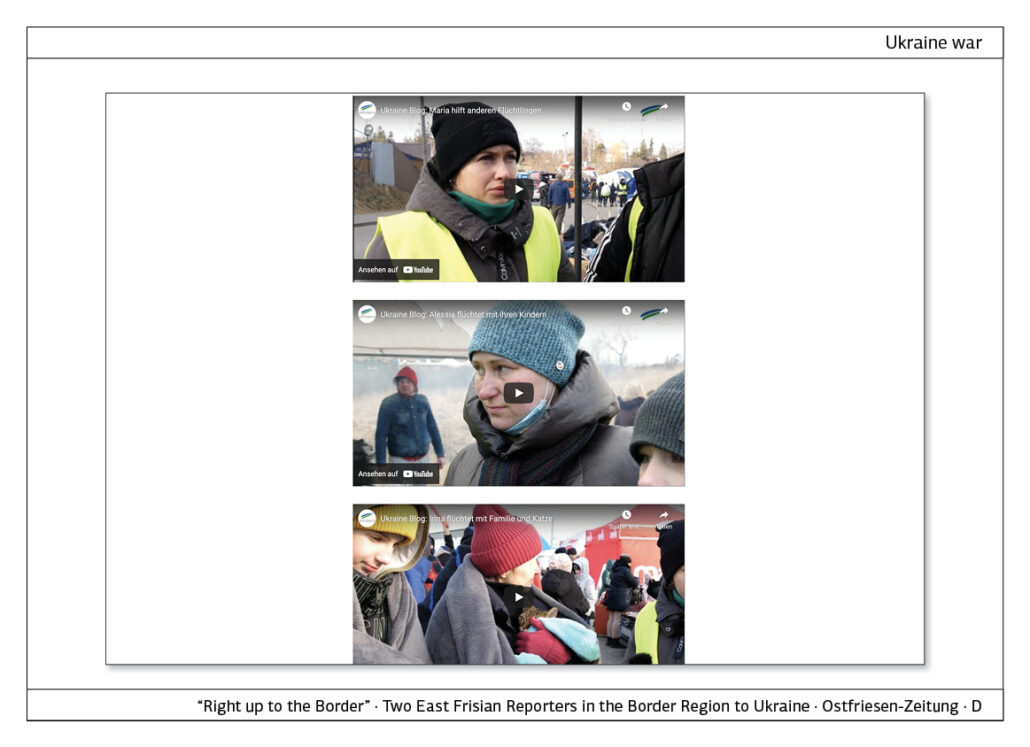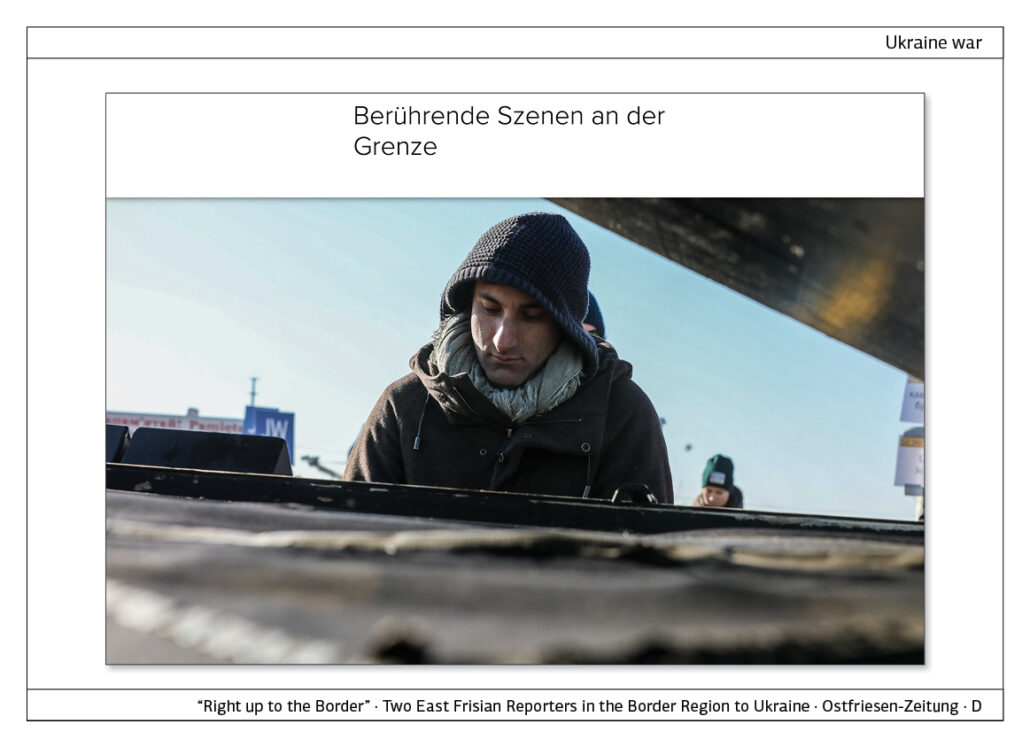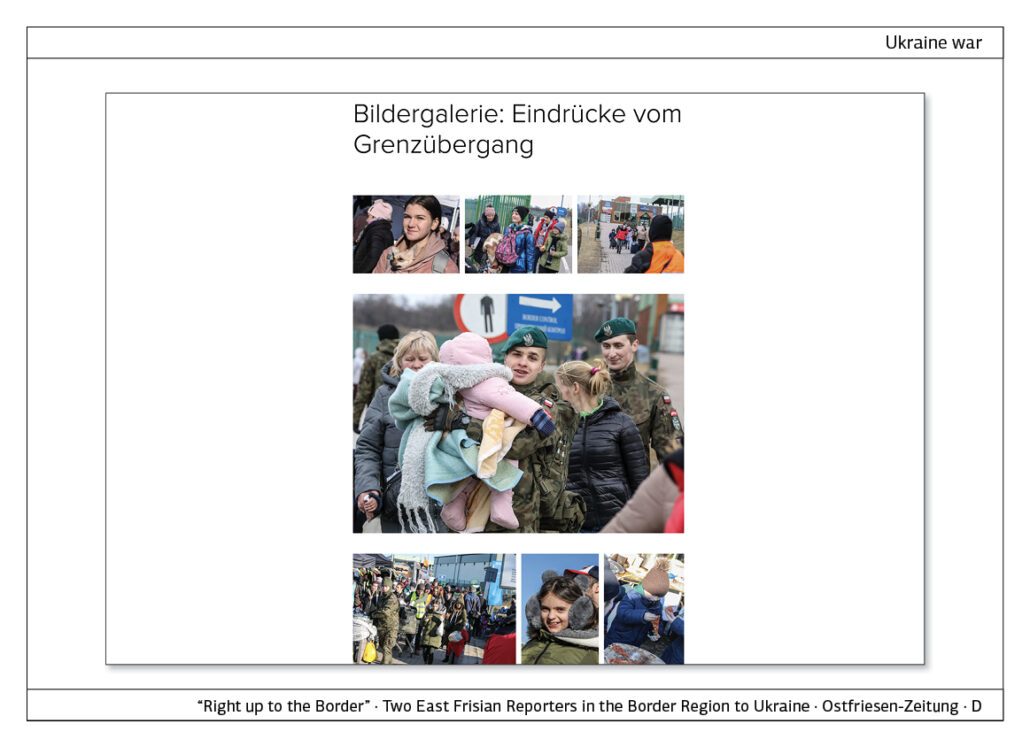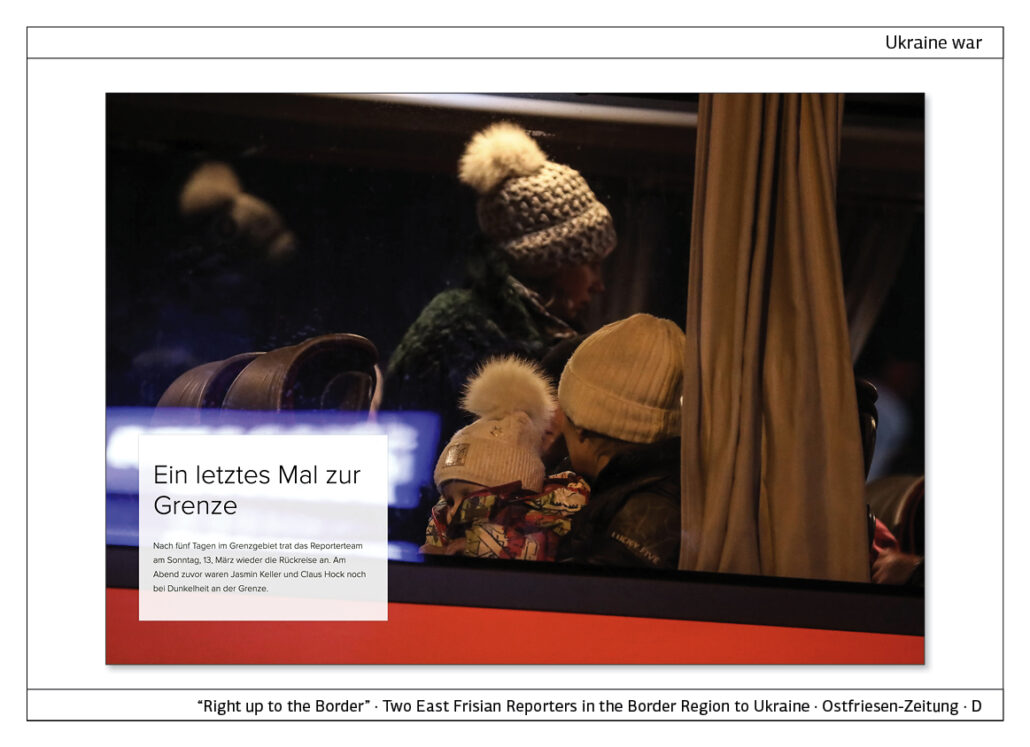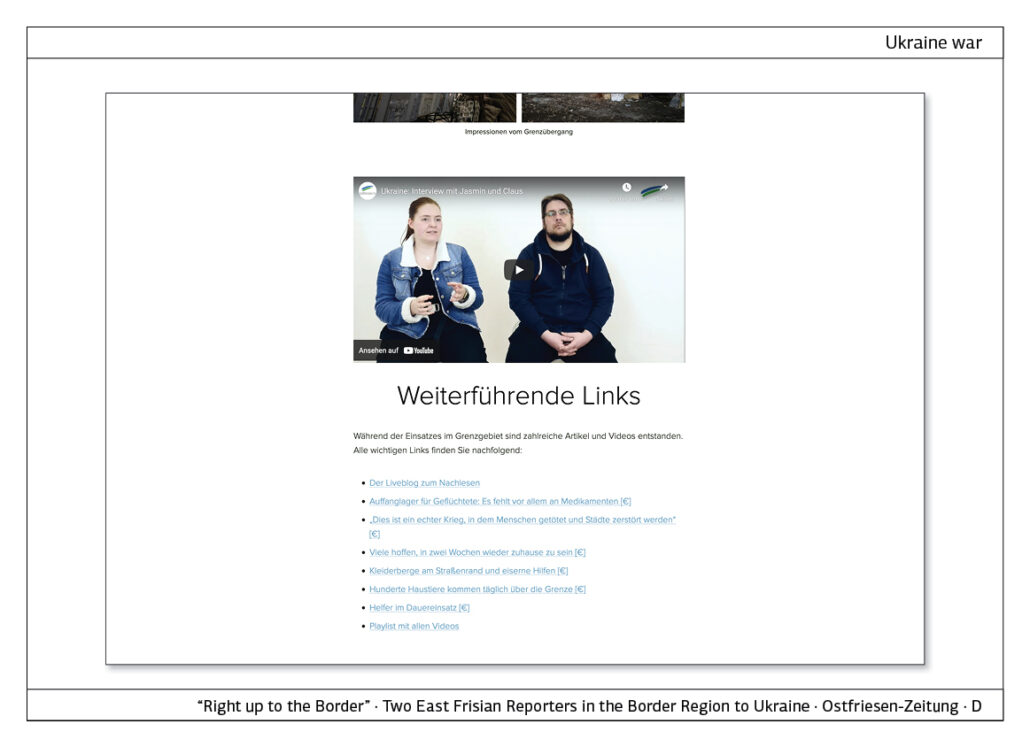 Politiken · DK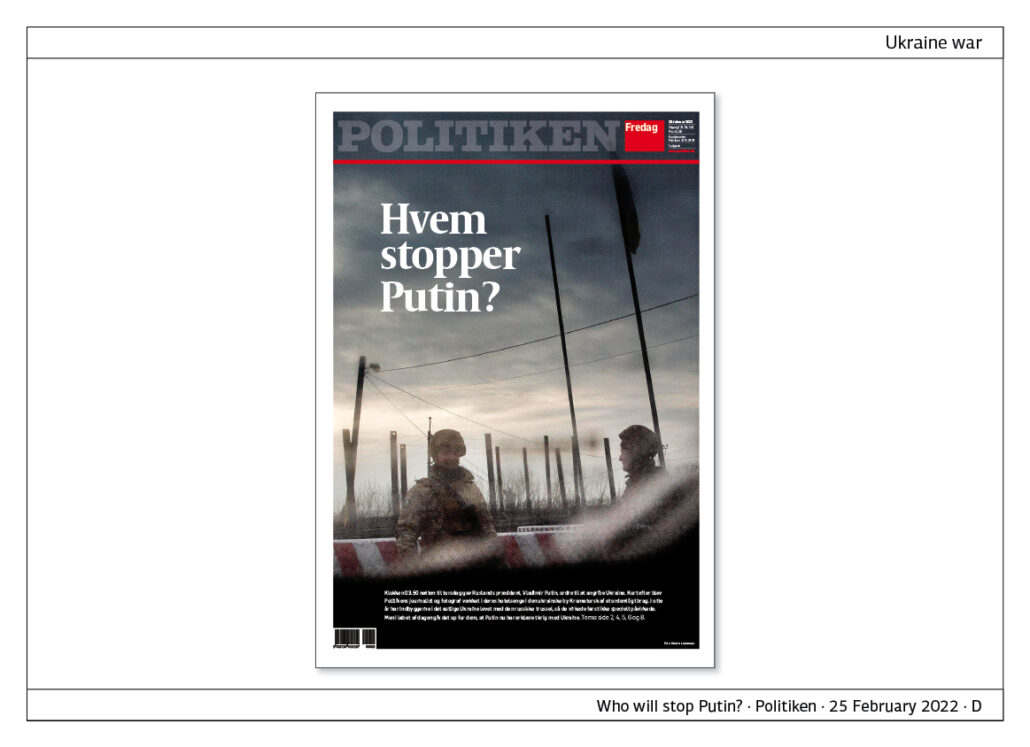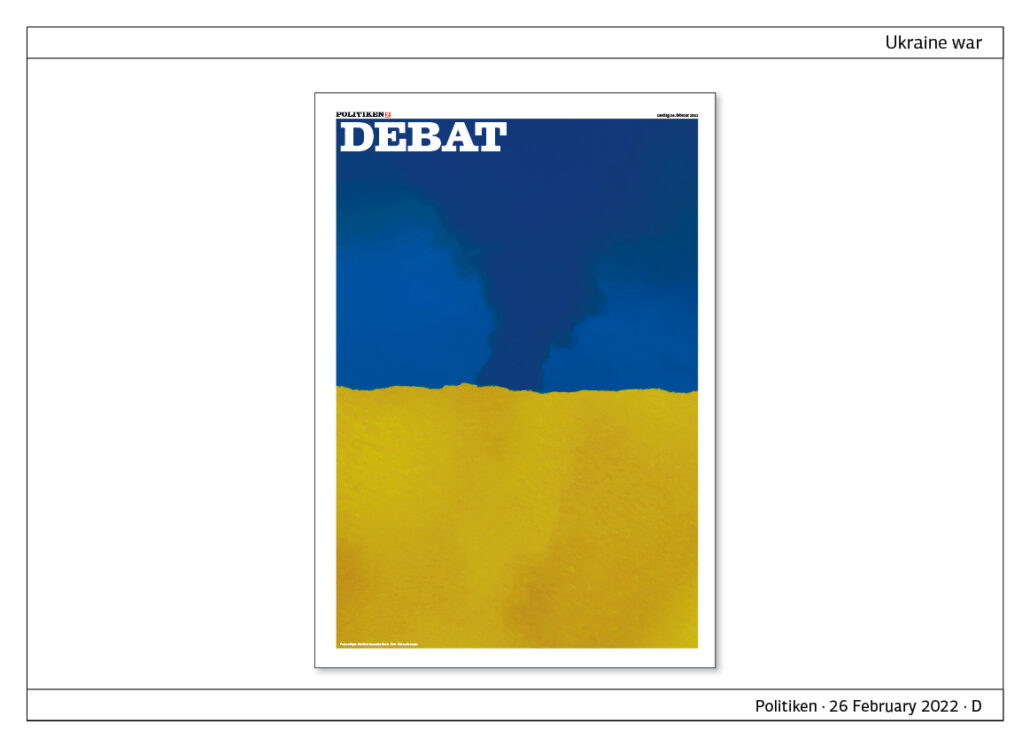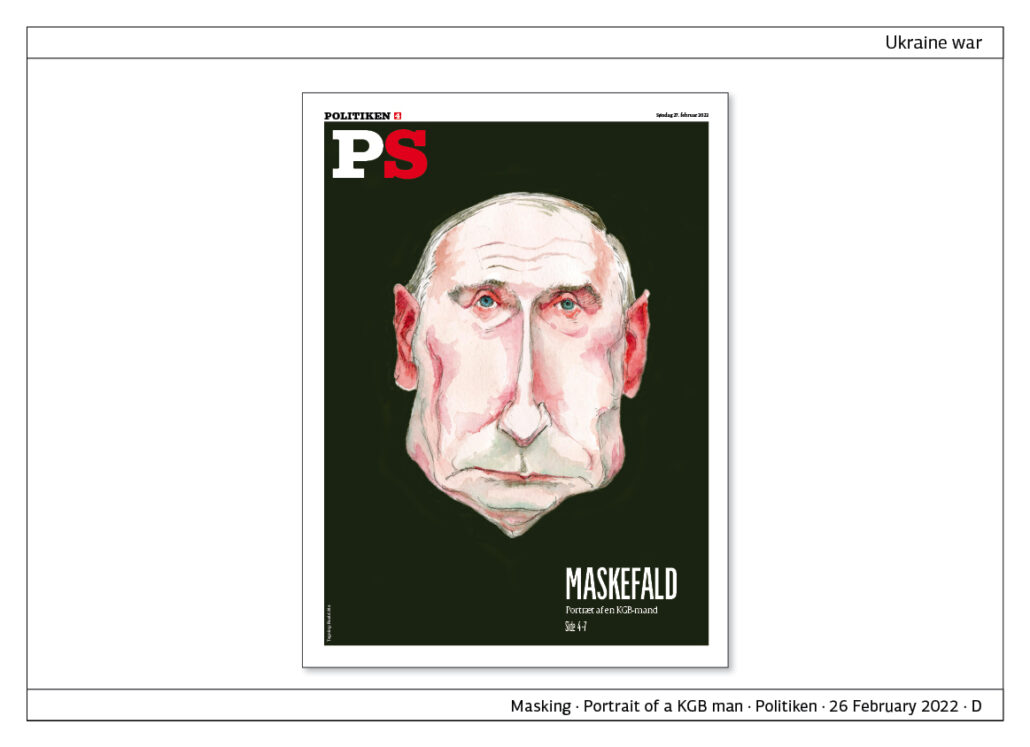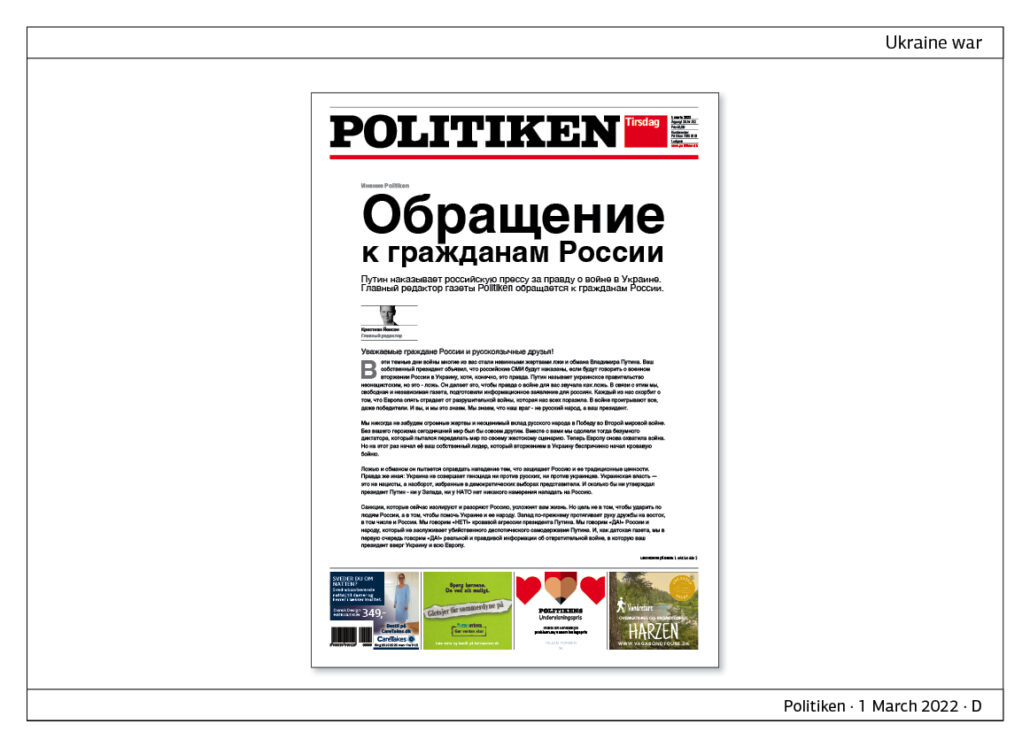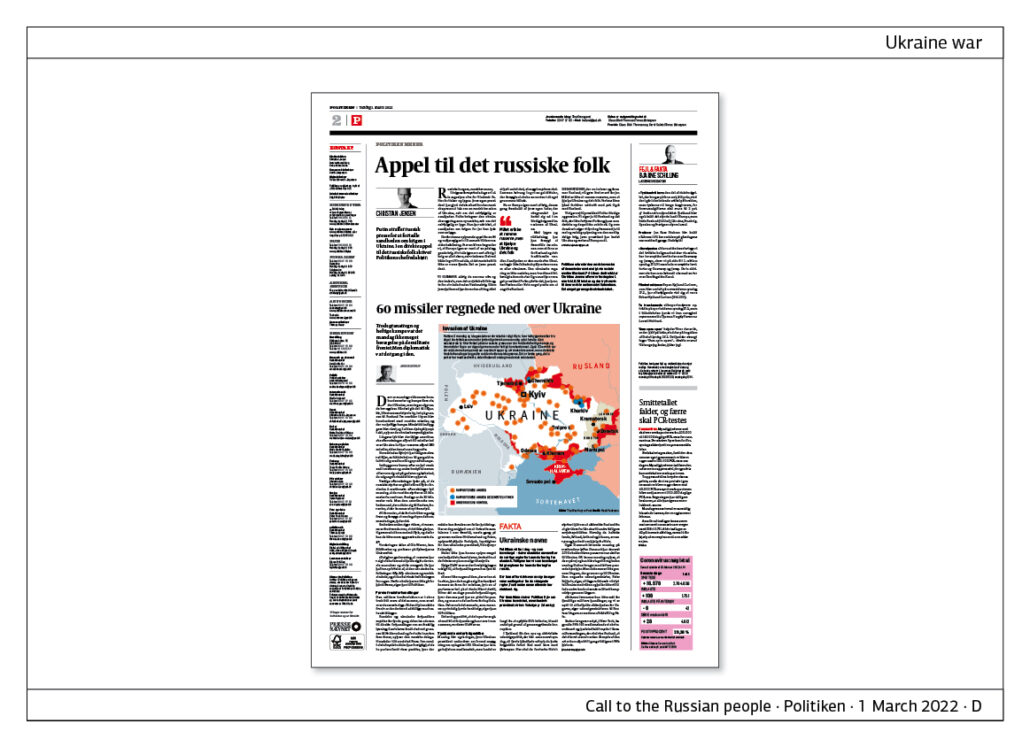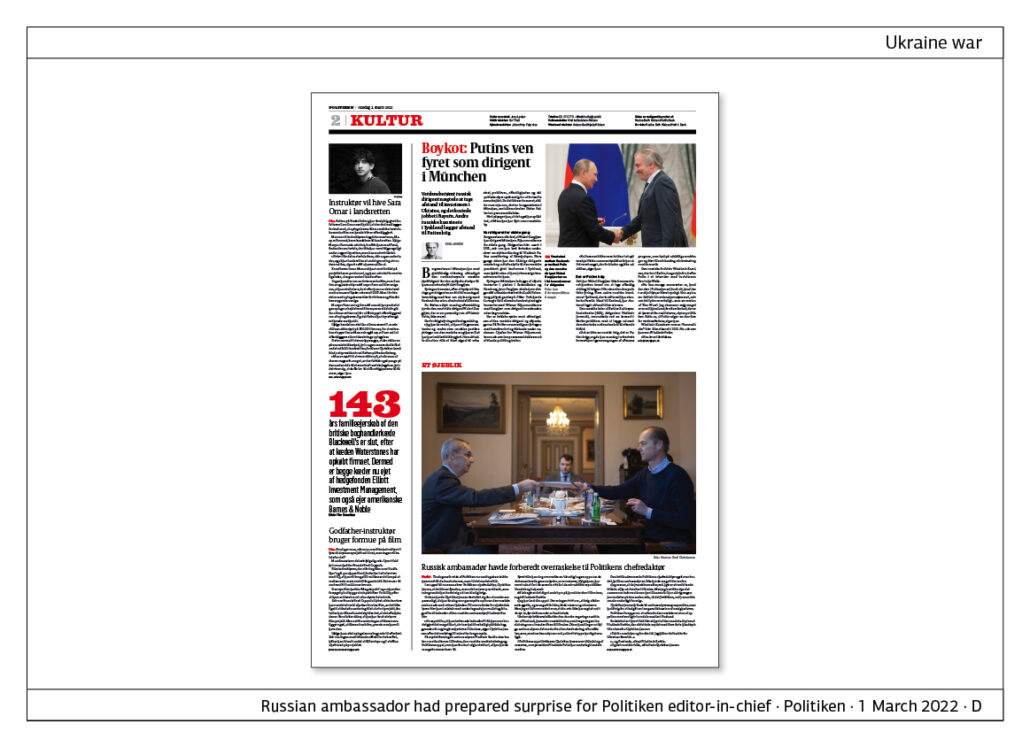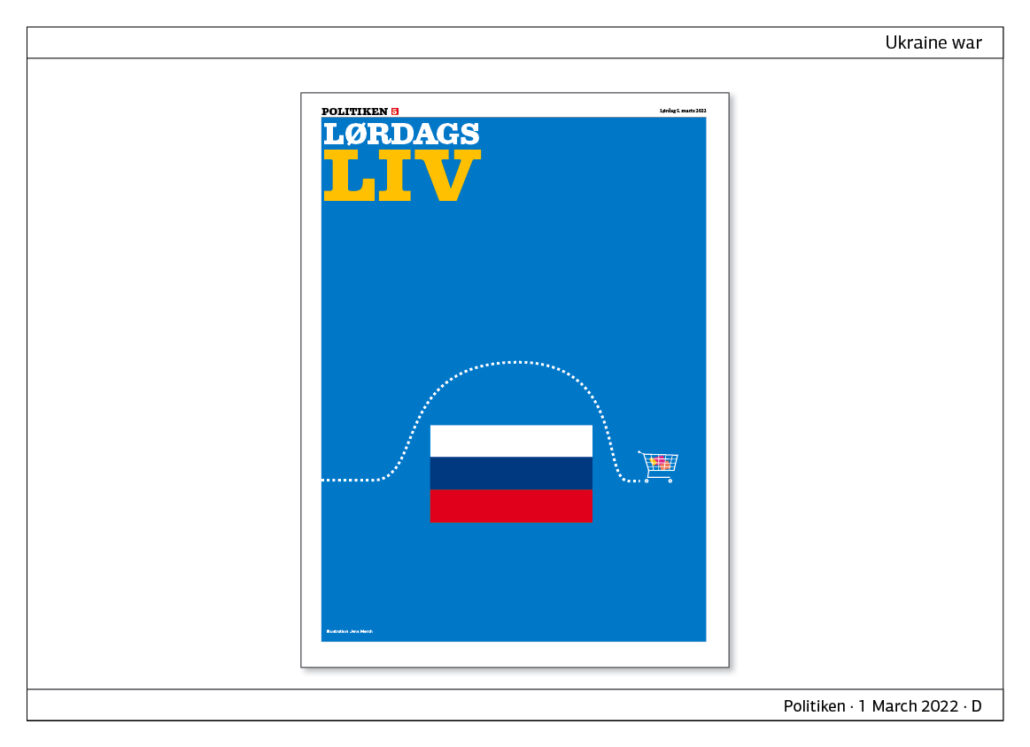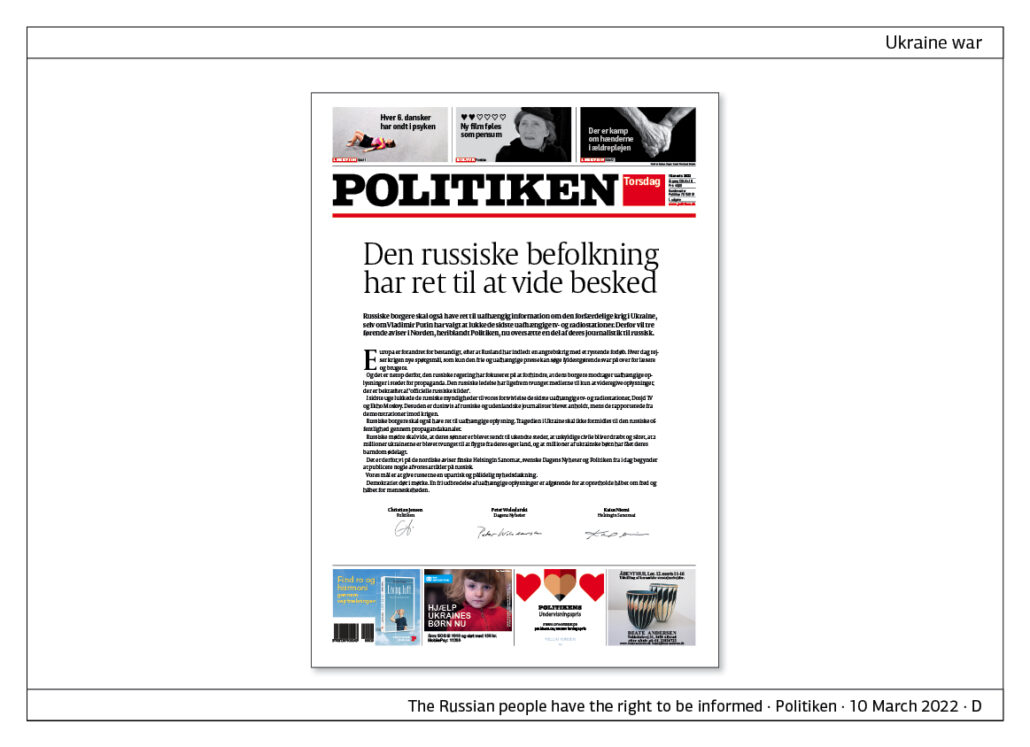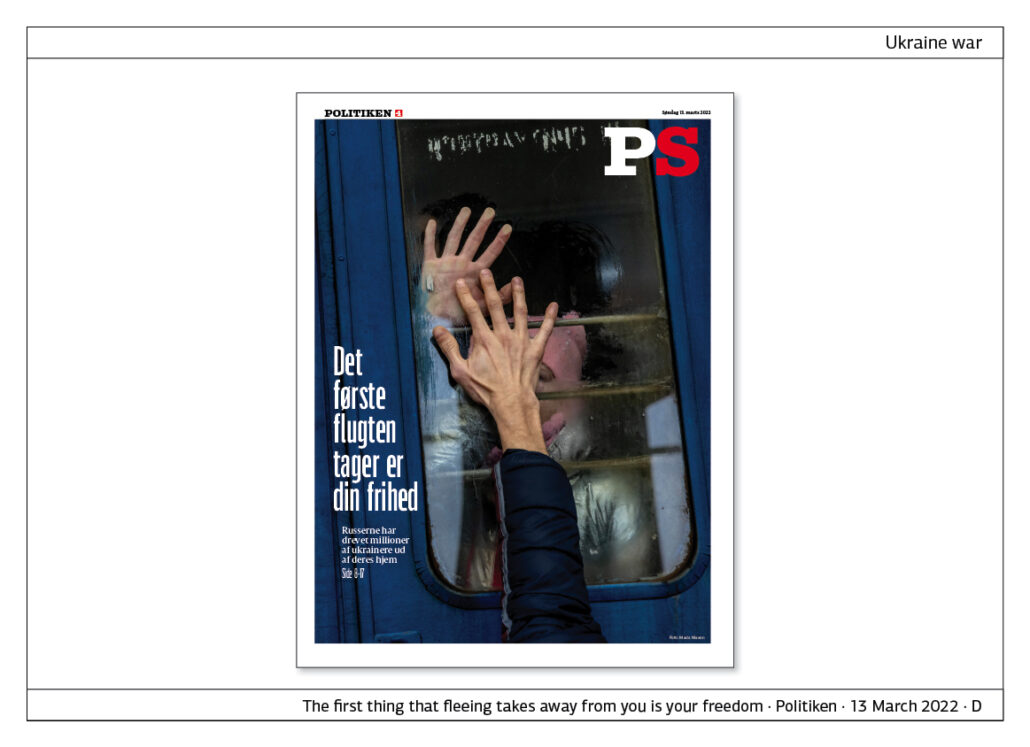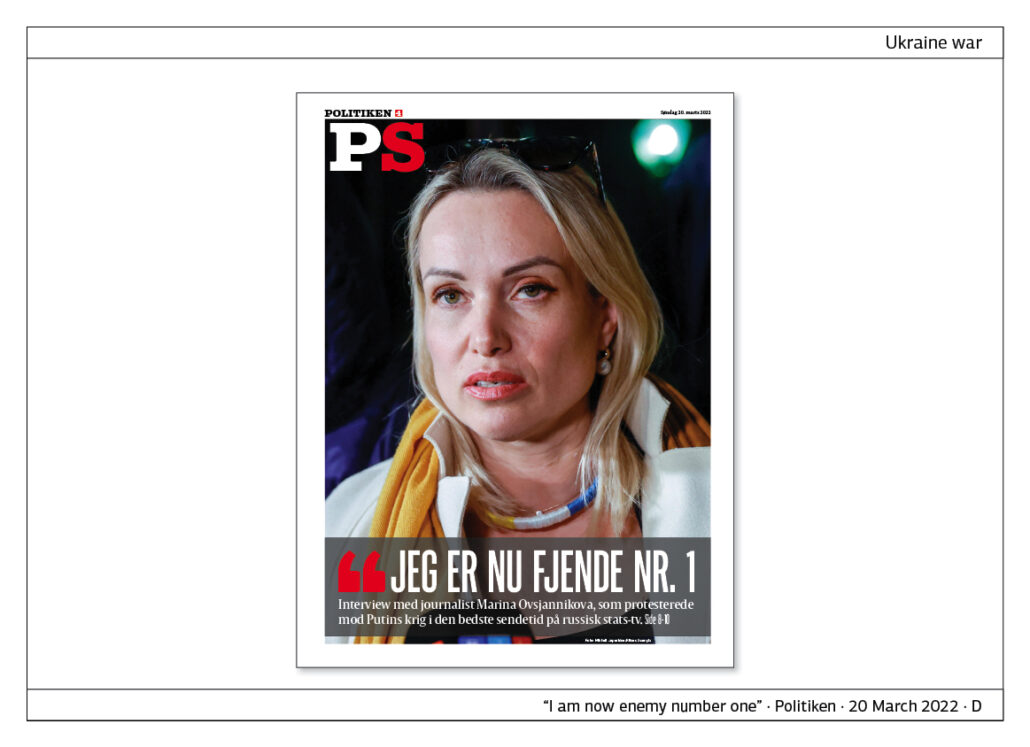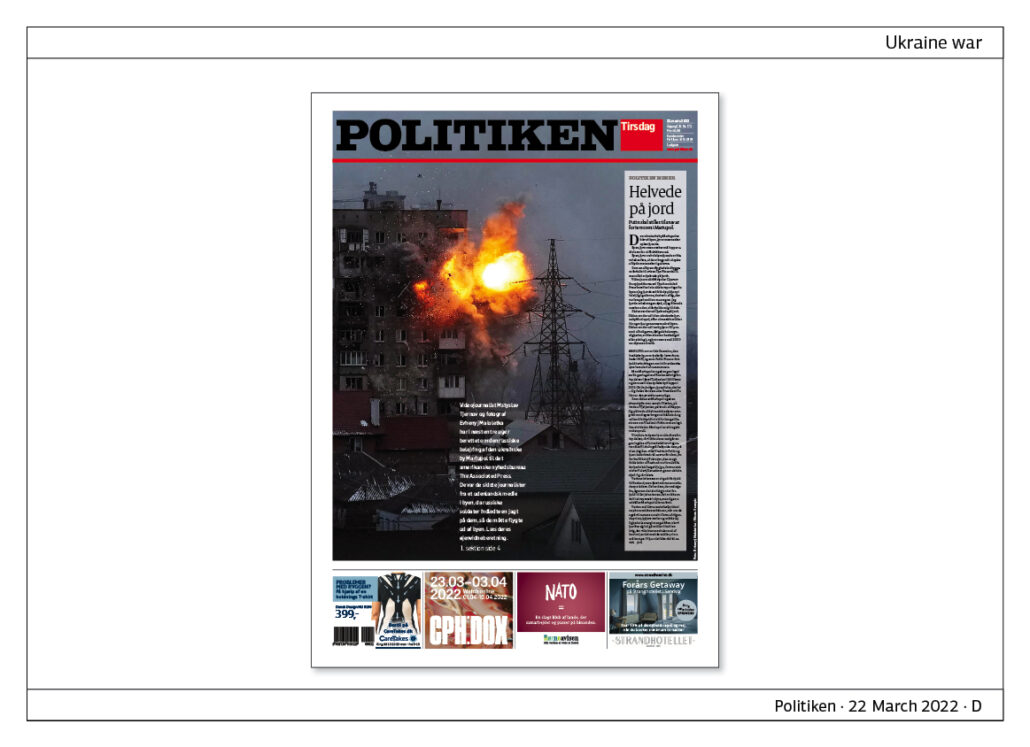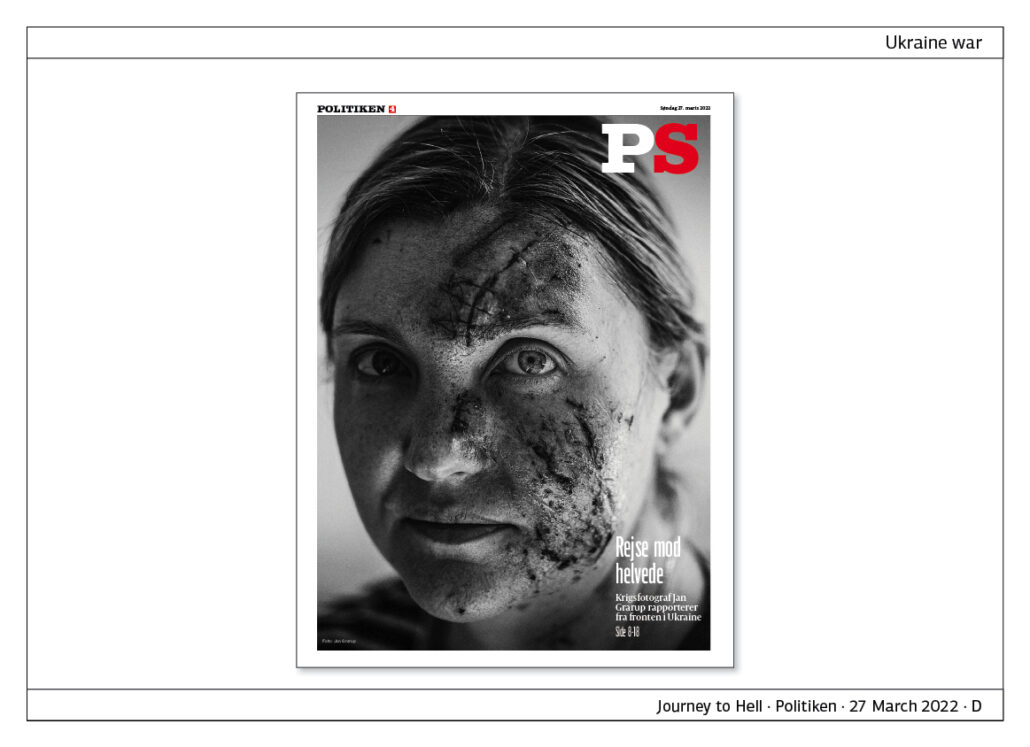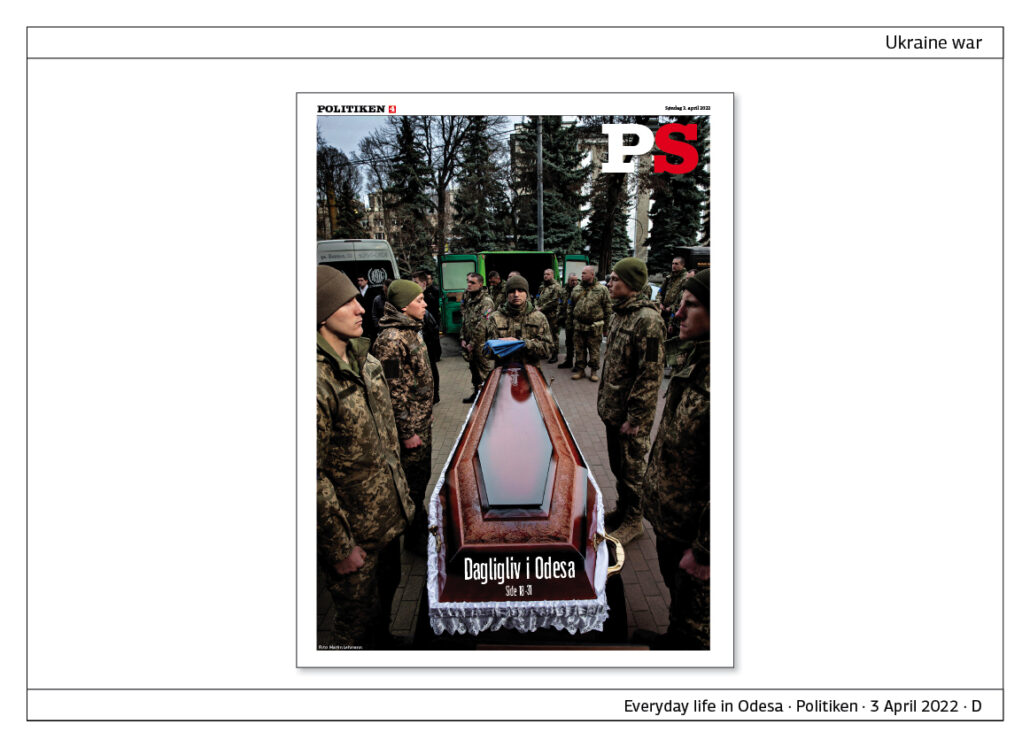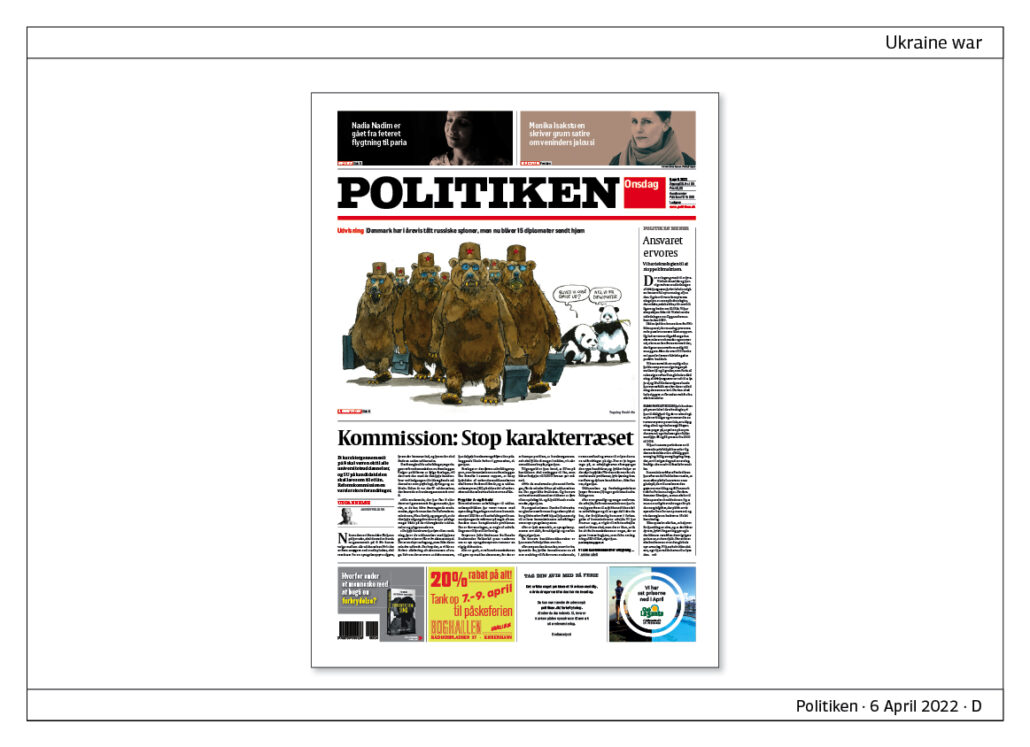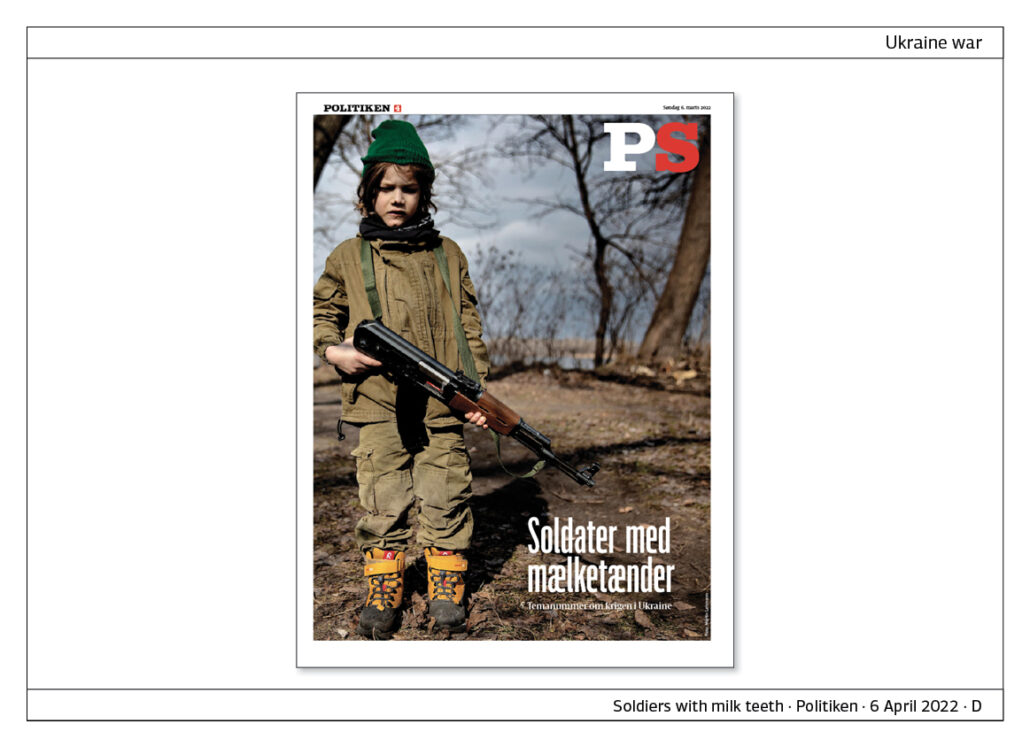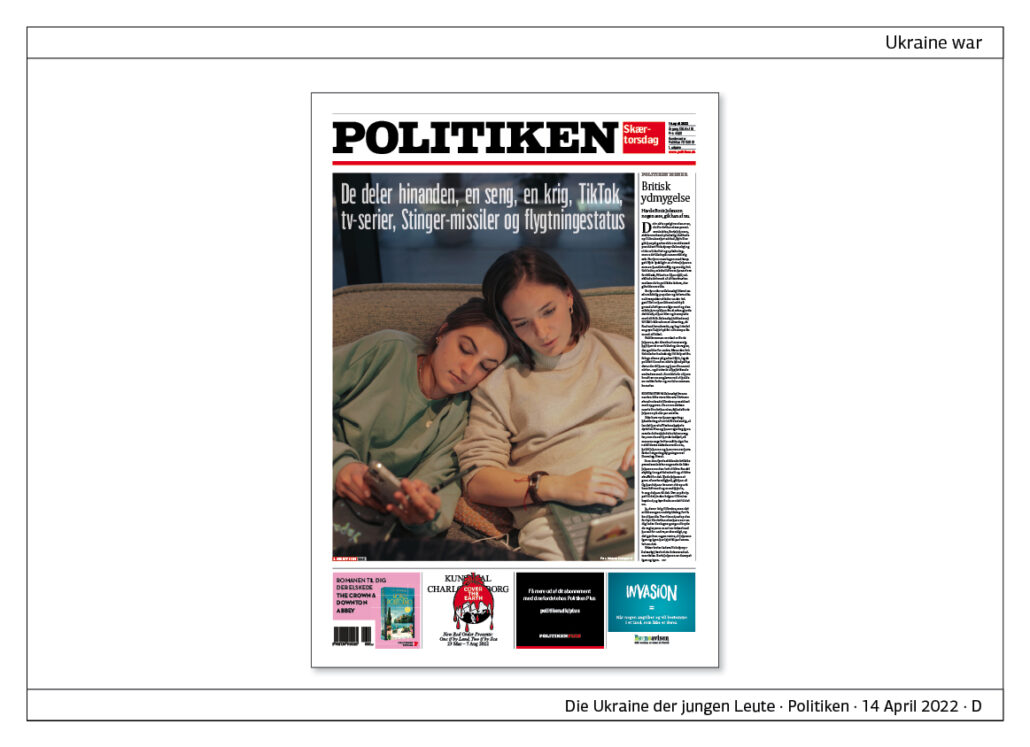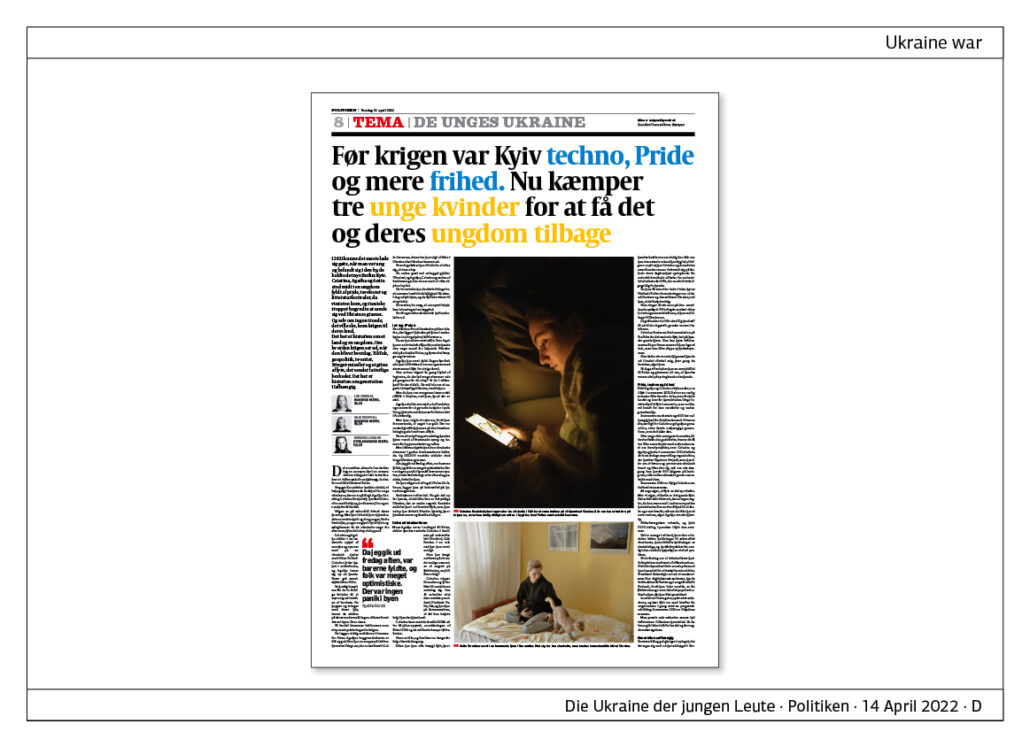 Stuttgarter Zeitung · D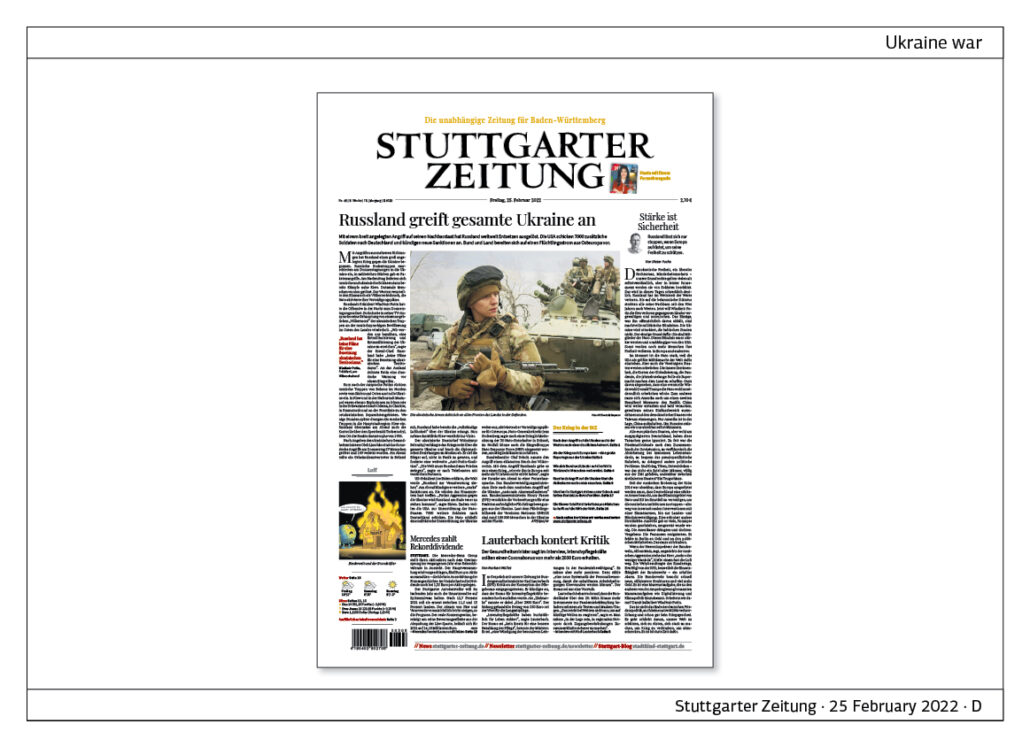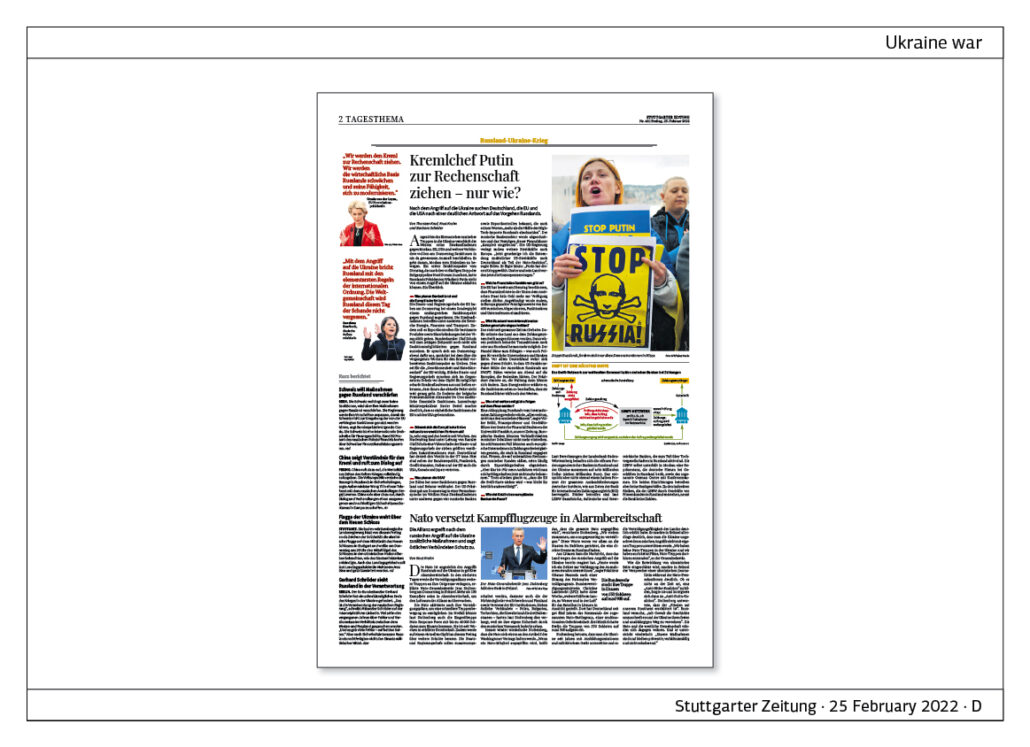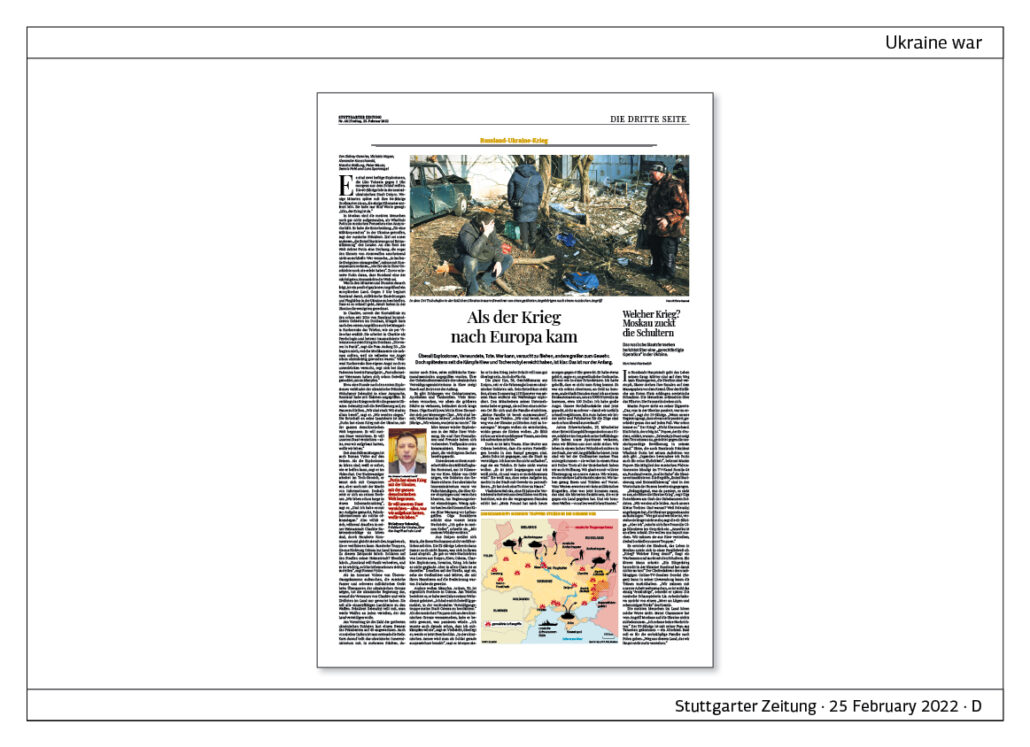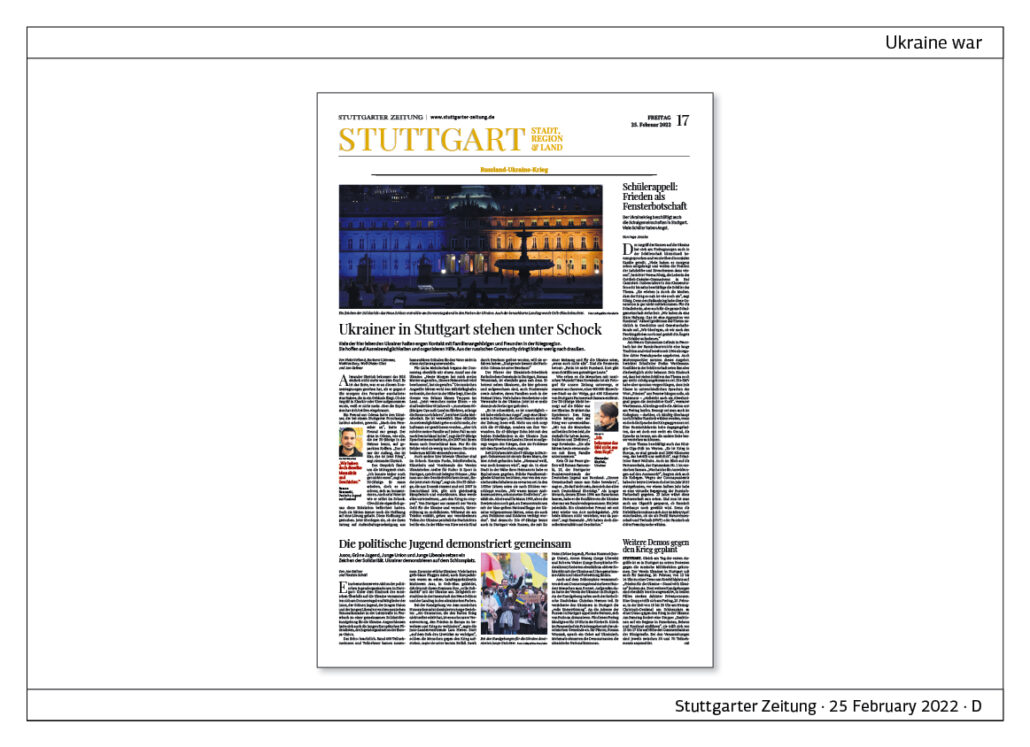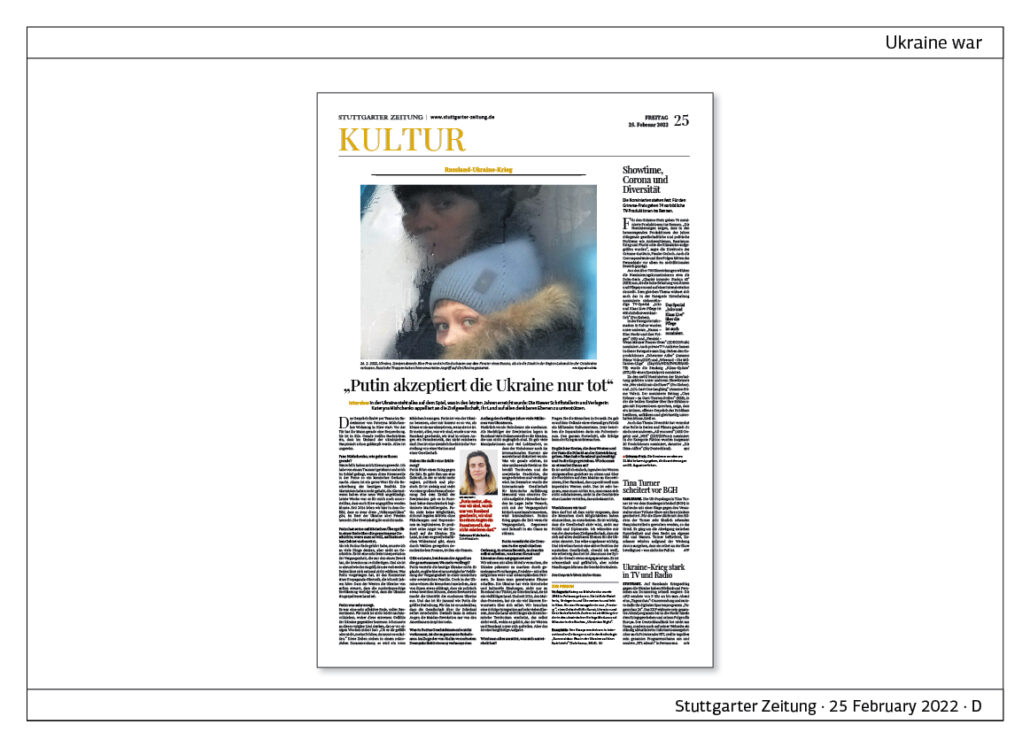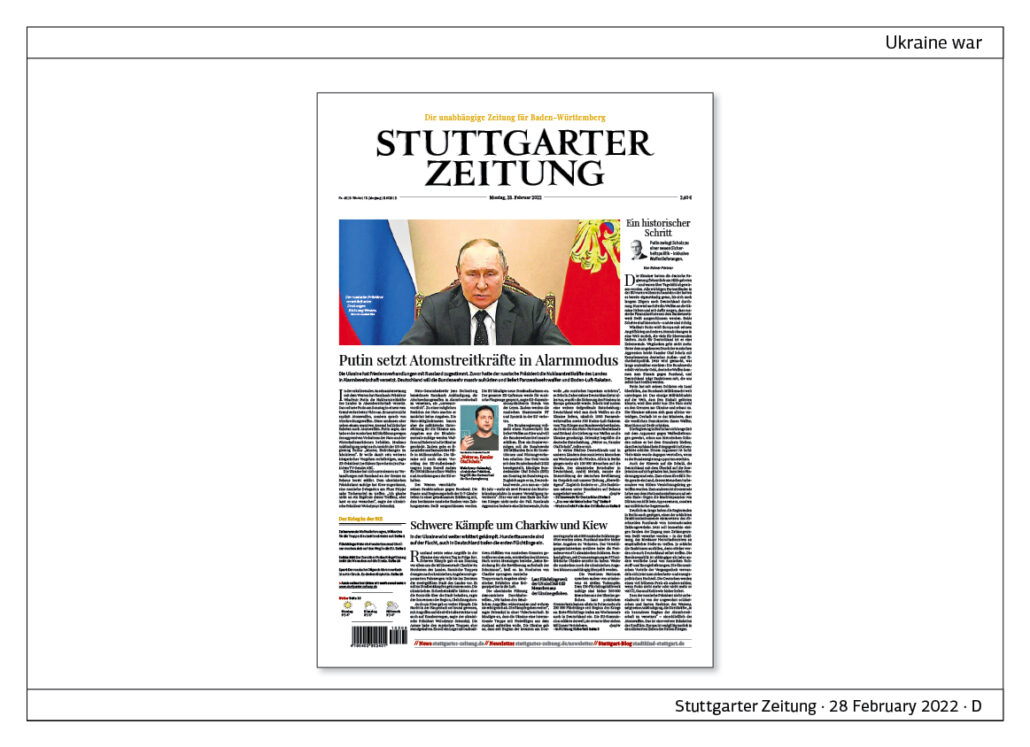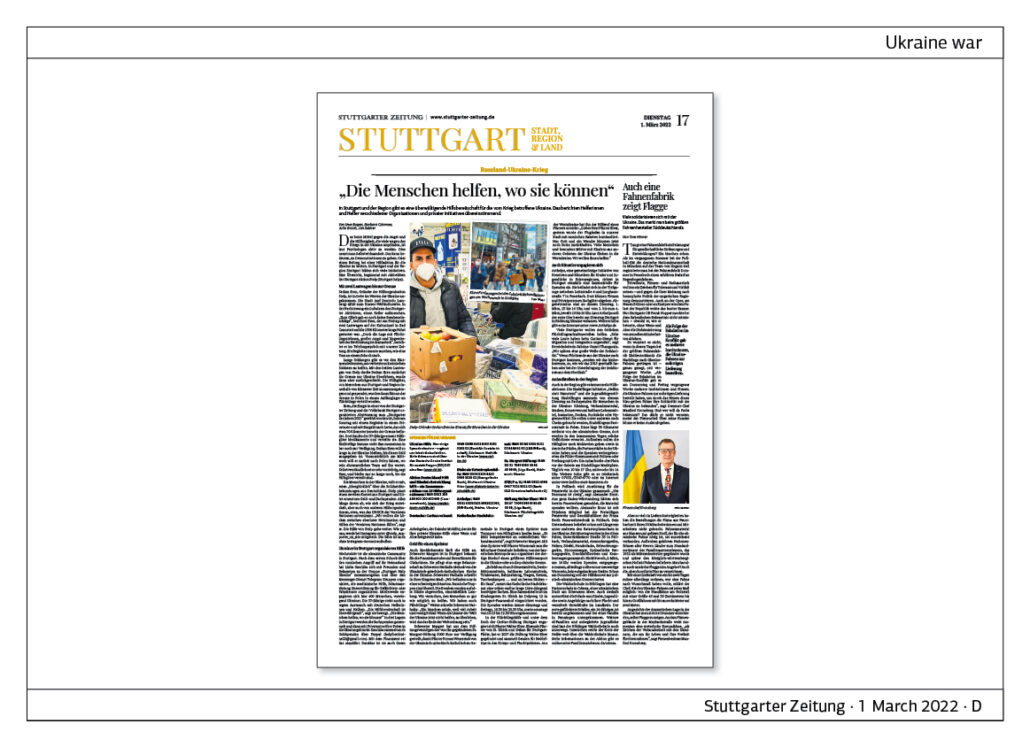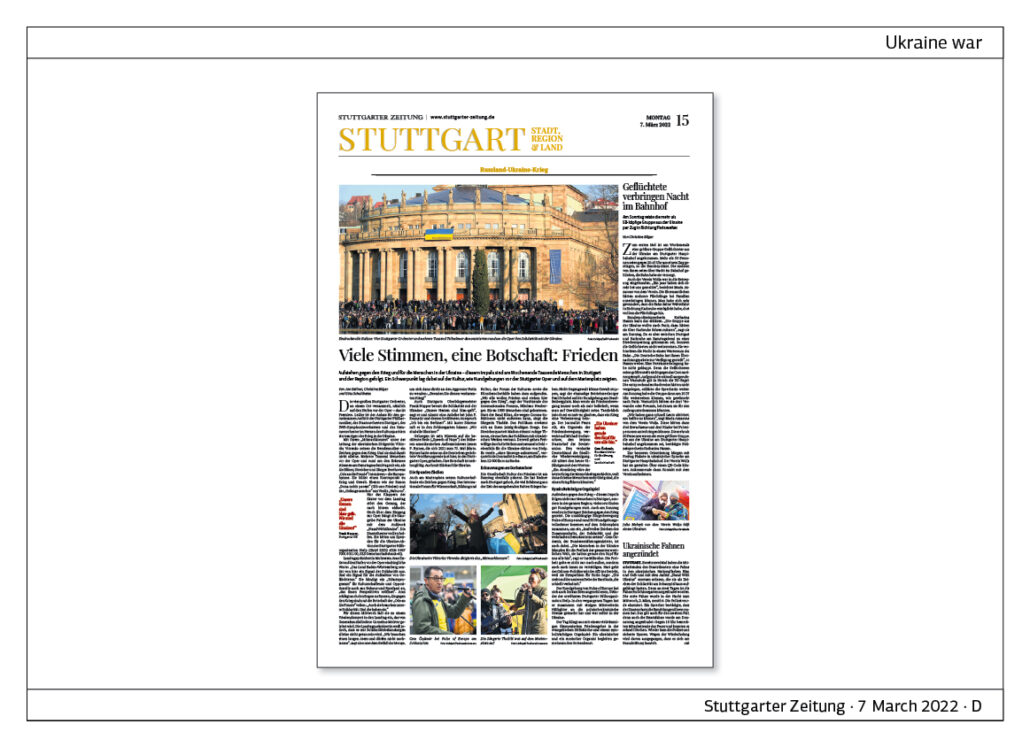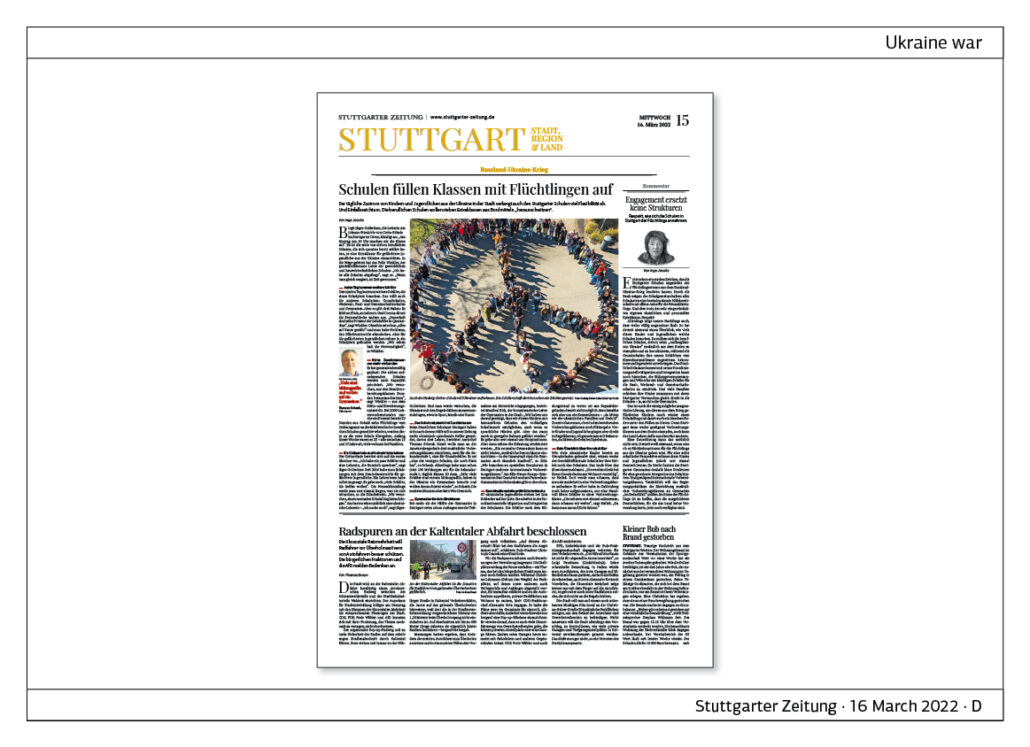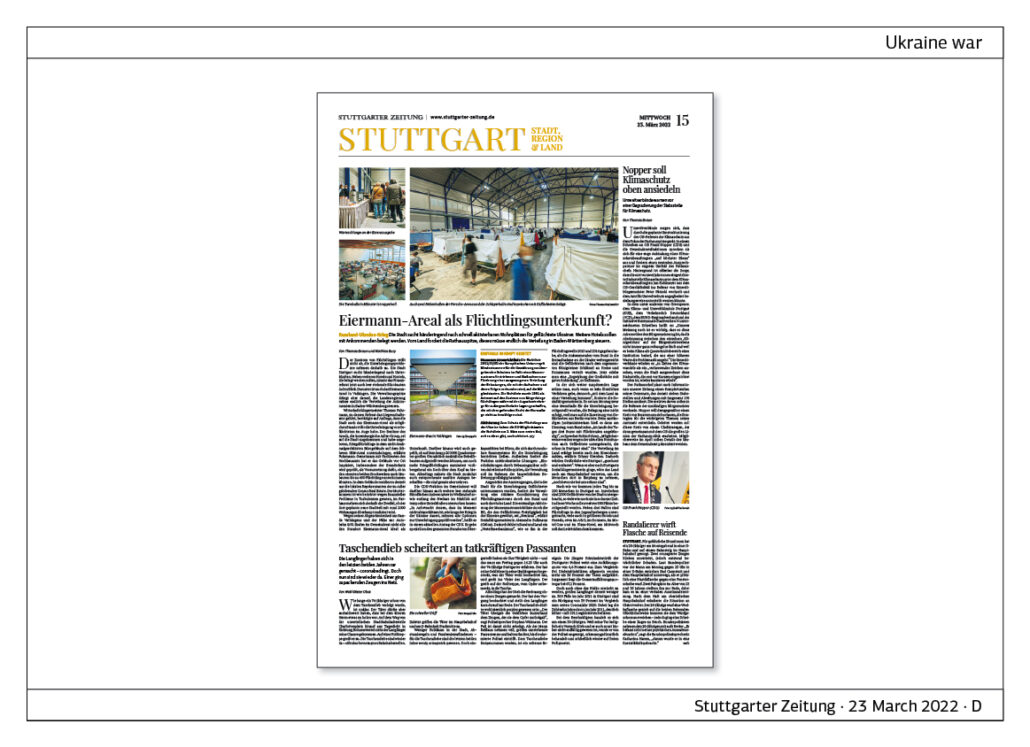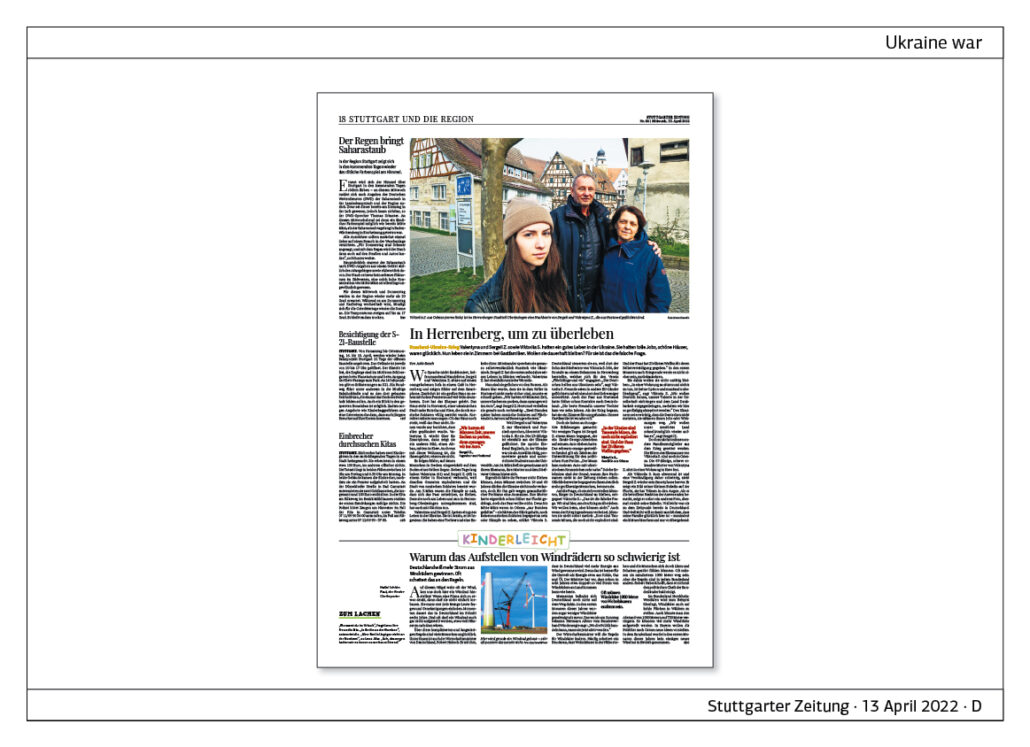 Stuttgarter Kinder Zeitung · D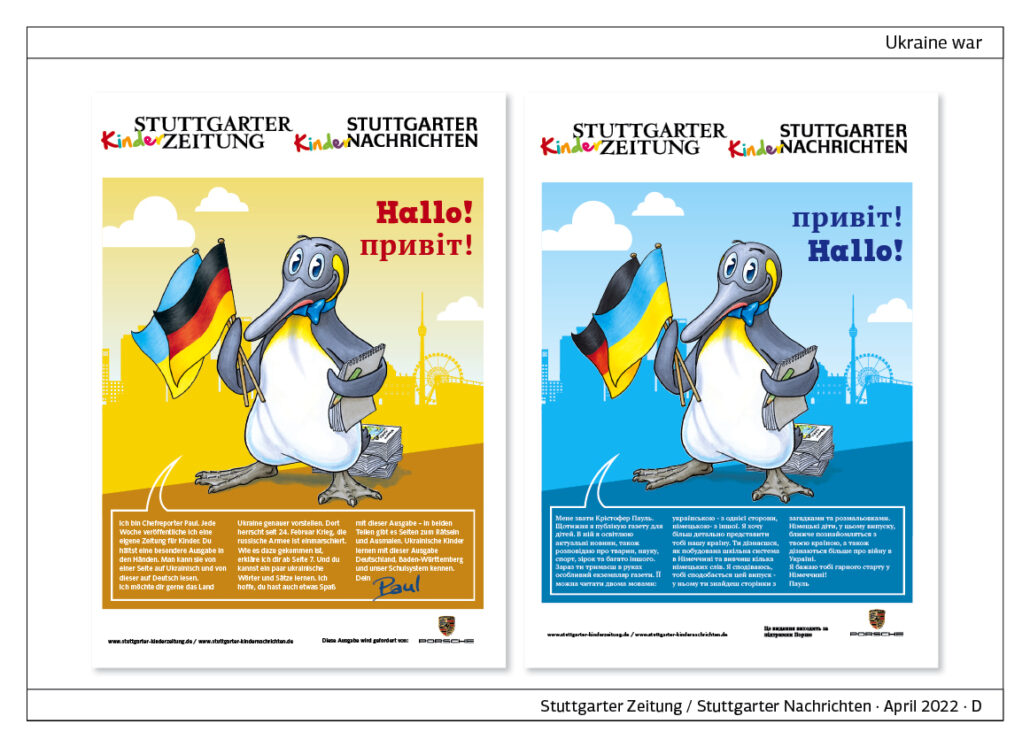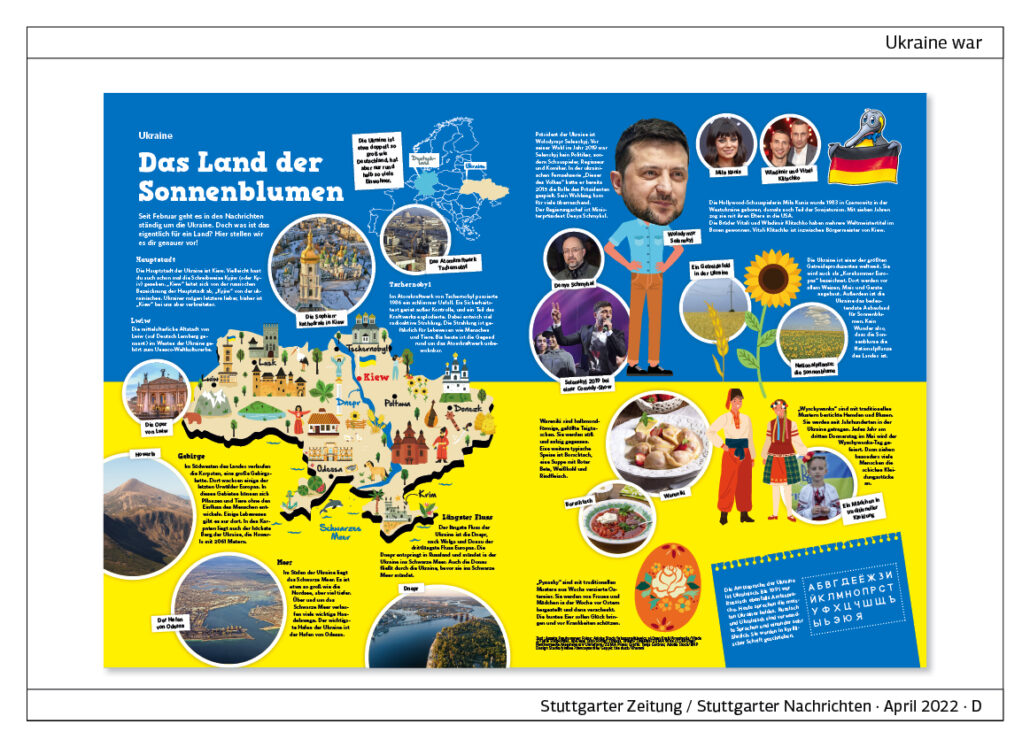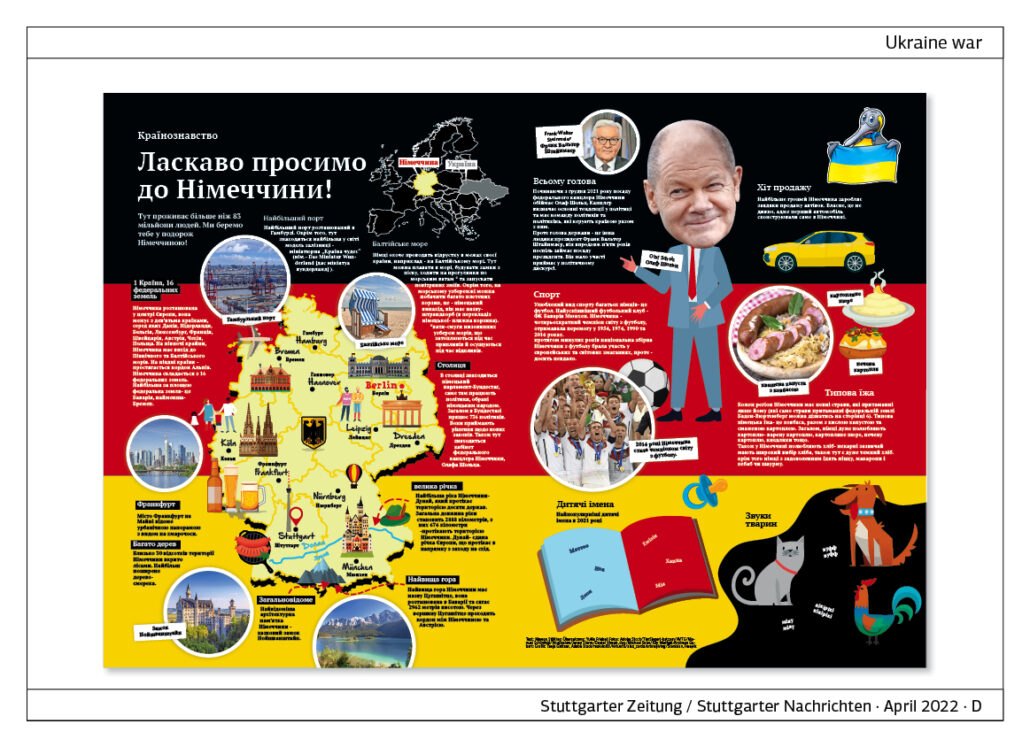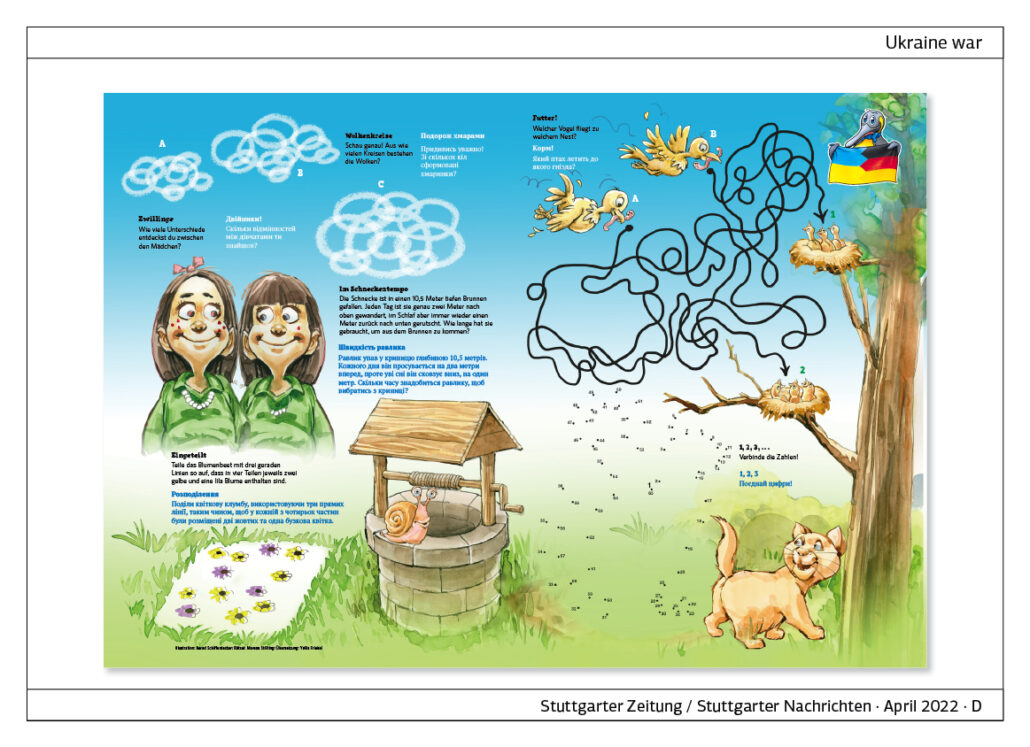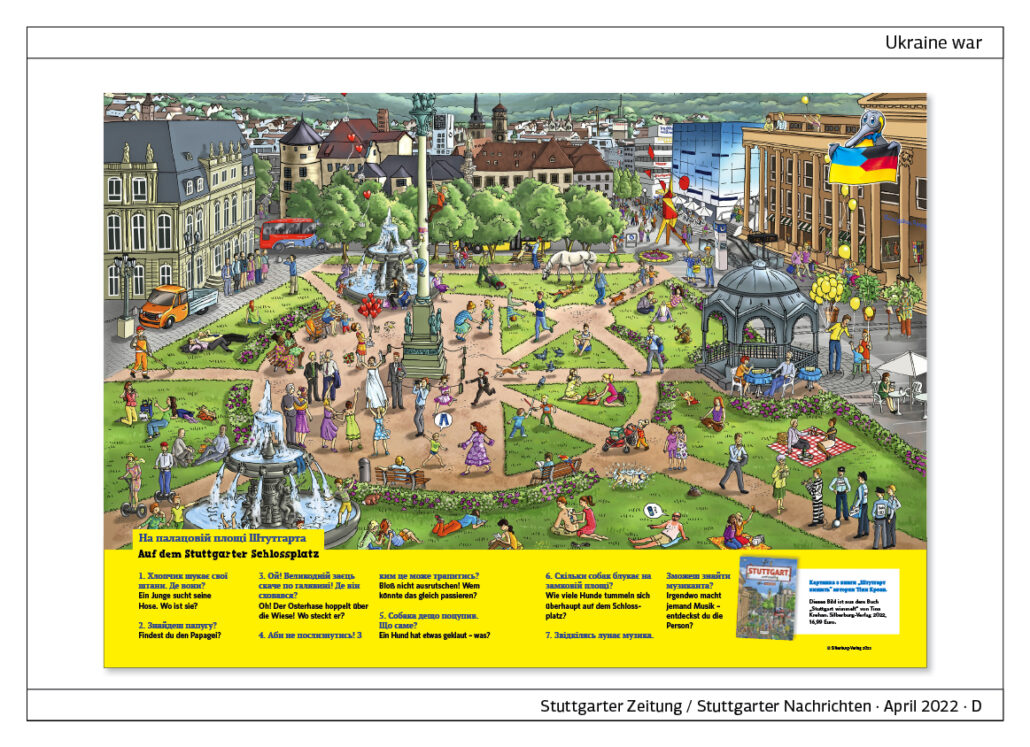 Südkurier · D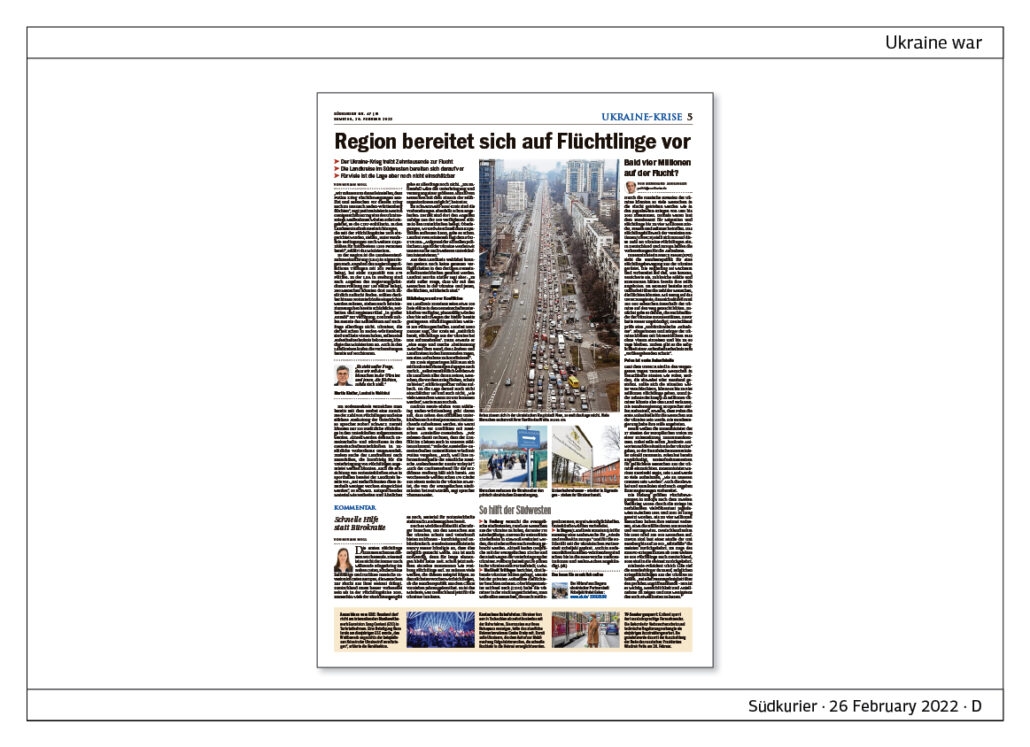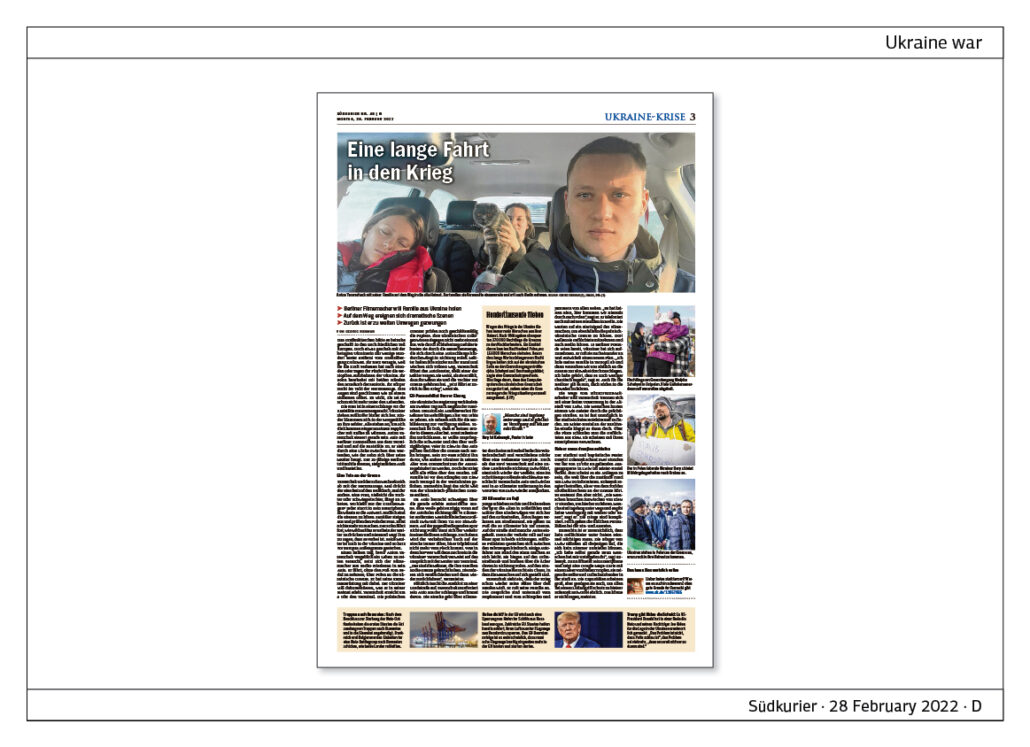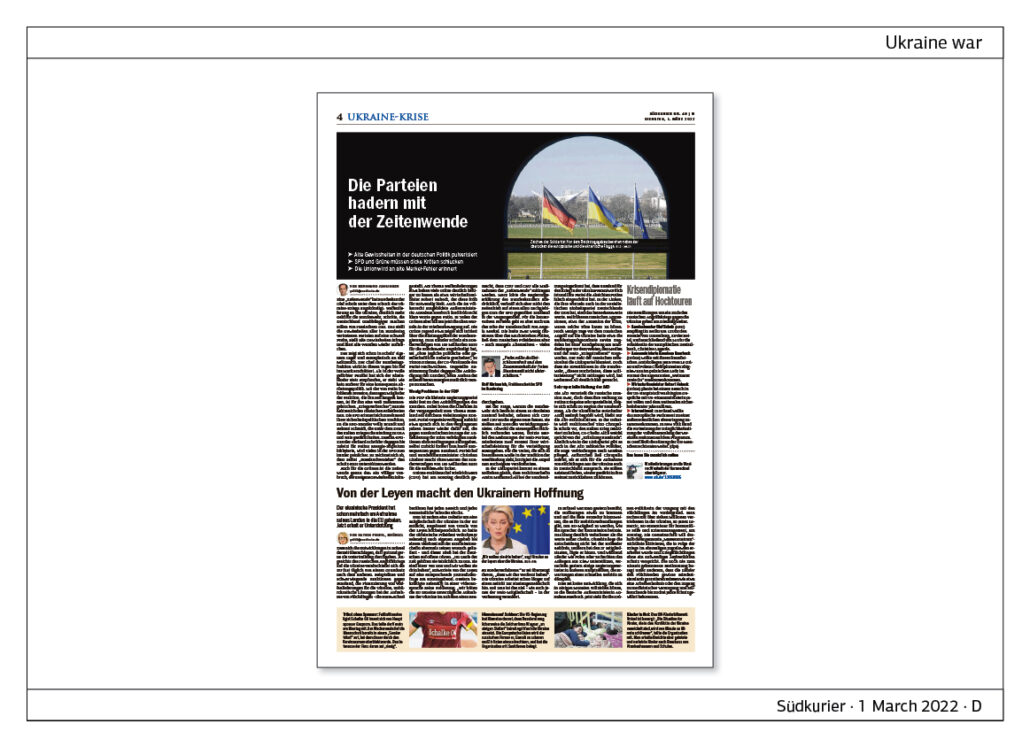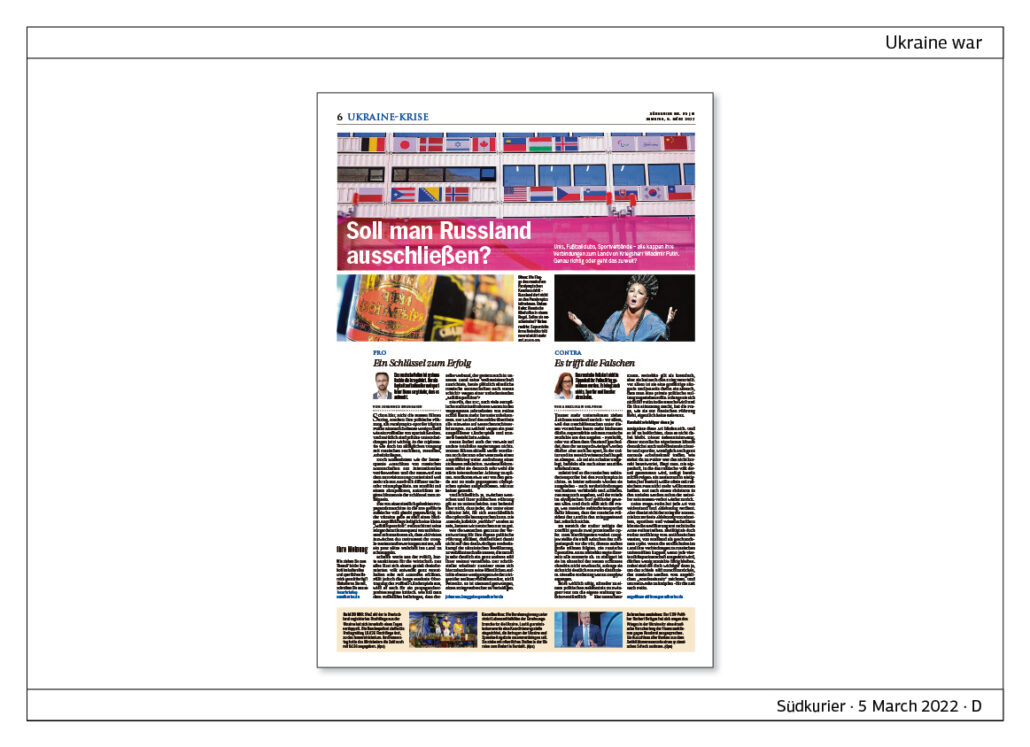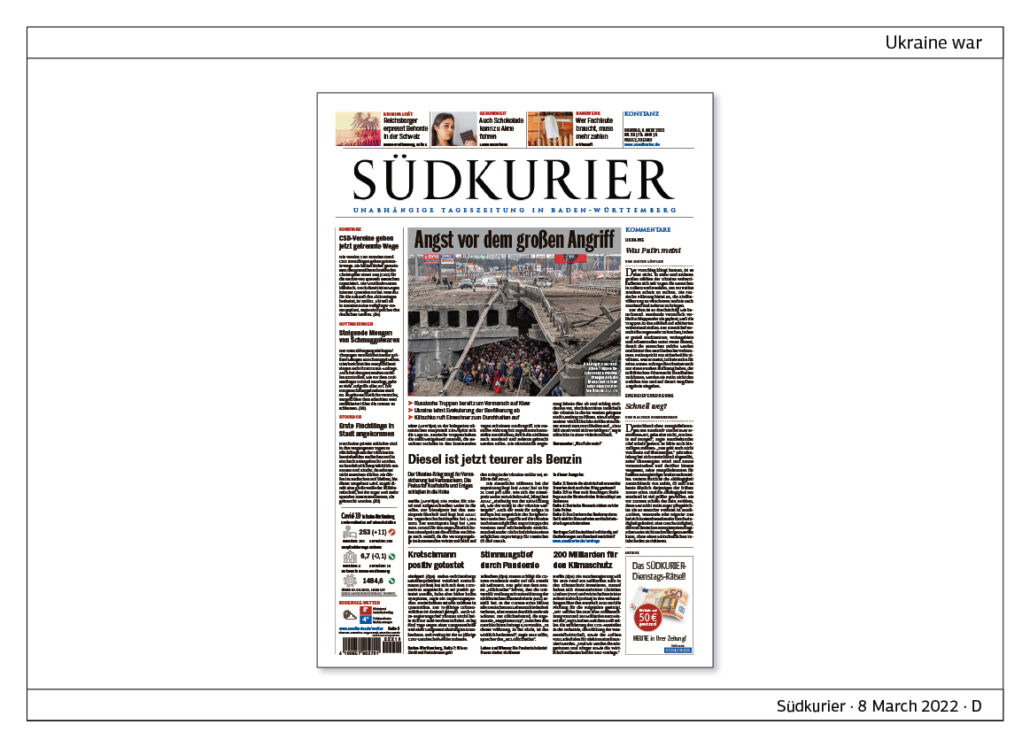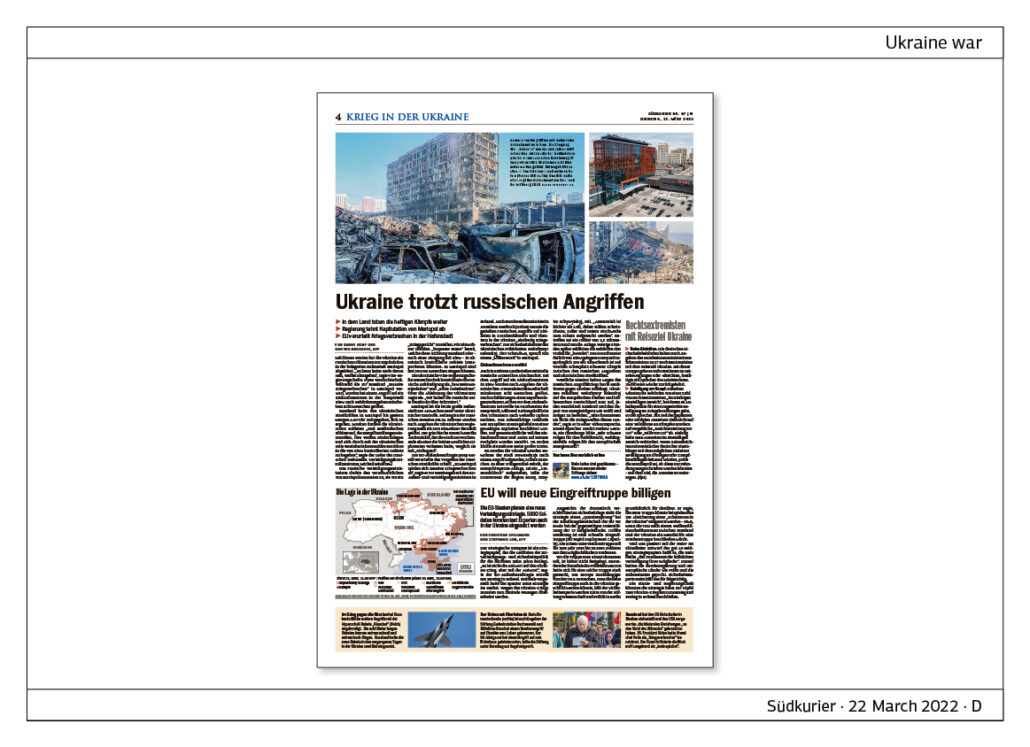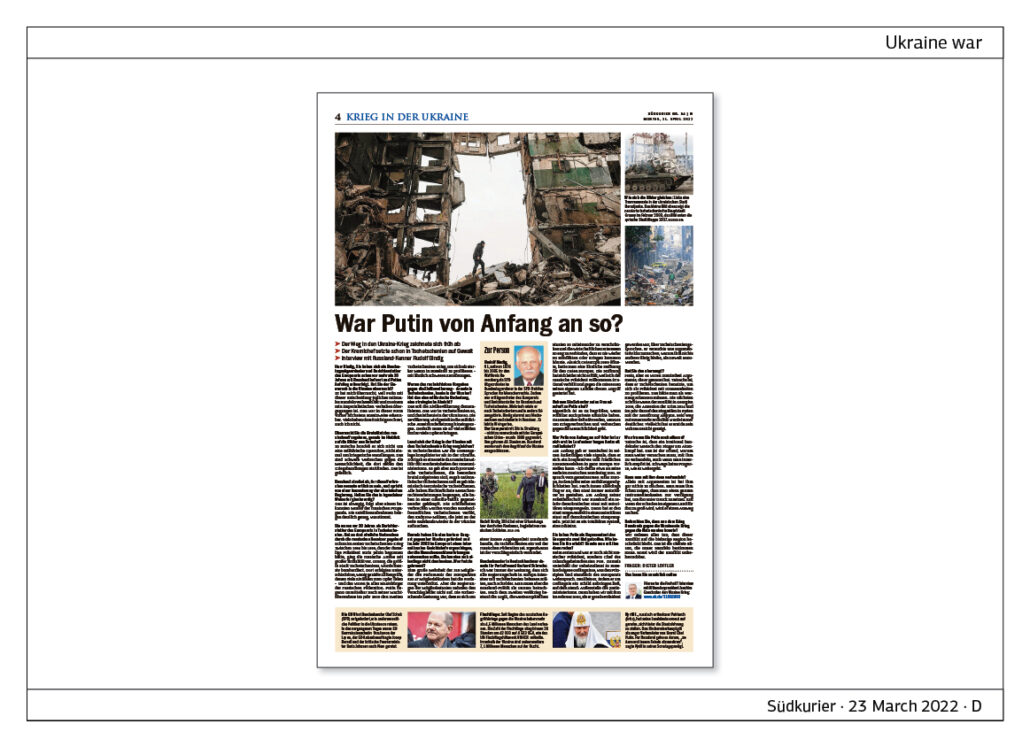 Südkurier Language School on Instagram · D
Südkurier Language School on Instagram
Südkurier writes: We want to improve communication and togetherness with the many people from Ukraine who have found a place to stay in our region. That's why we're giving you some useful Ukrainian words for everyday life, school and work with this format.
Südkurier Sprachschule auf Instagram
Das schreibt der Südkurier: Wir wollen die Kommunikation und das Miteinander mit den vielen Menschen aus der Ukraine, die in unserer Region eine Bleibe gefunden haben, verbessern. Deswegen geben wir euch mit diesem Format einige nützliche ukrainische Wörter für den Alltag, die Schule und die Arbeit an die Hand.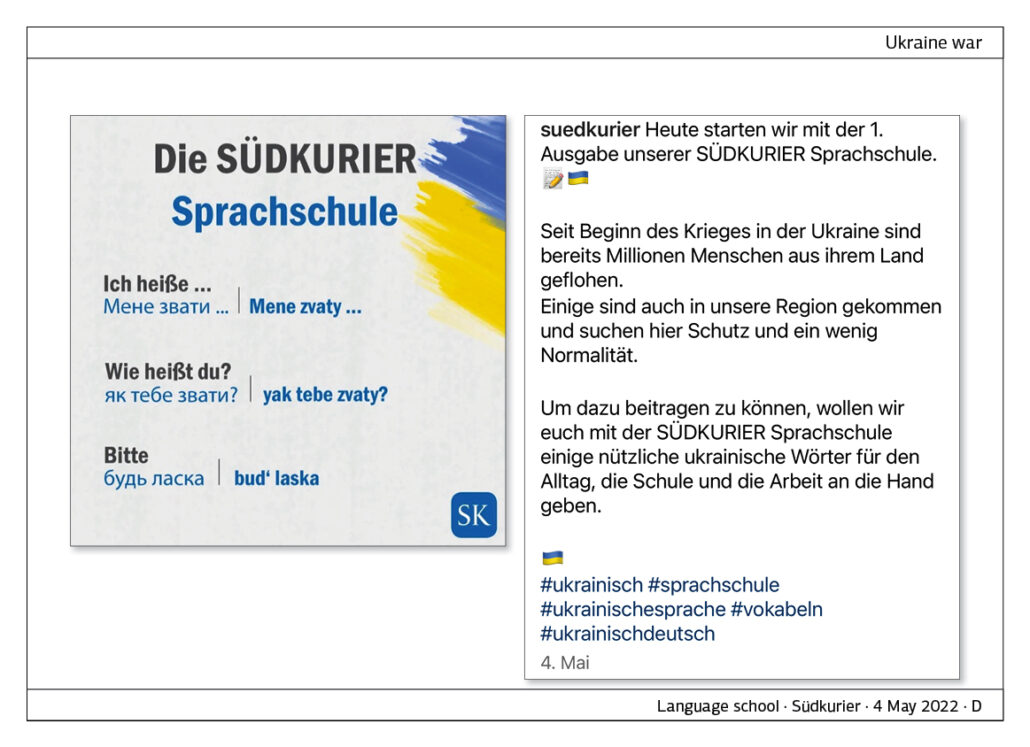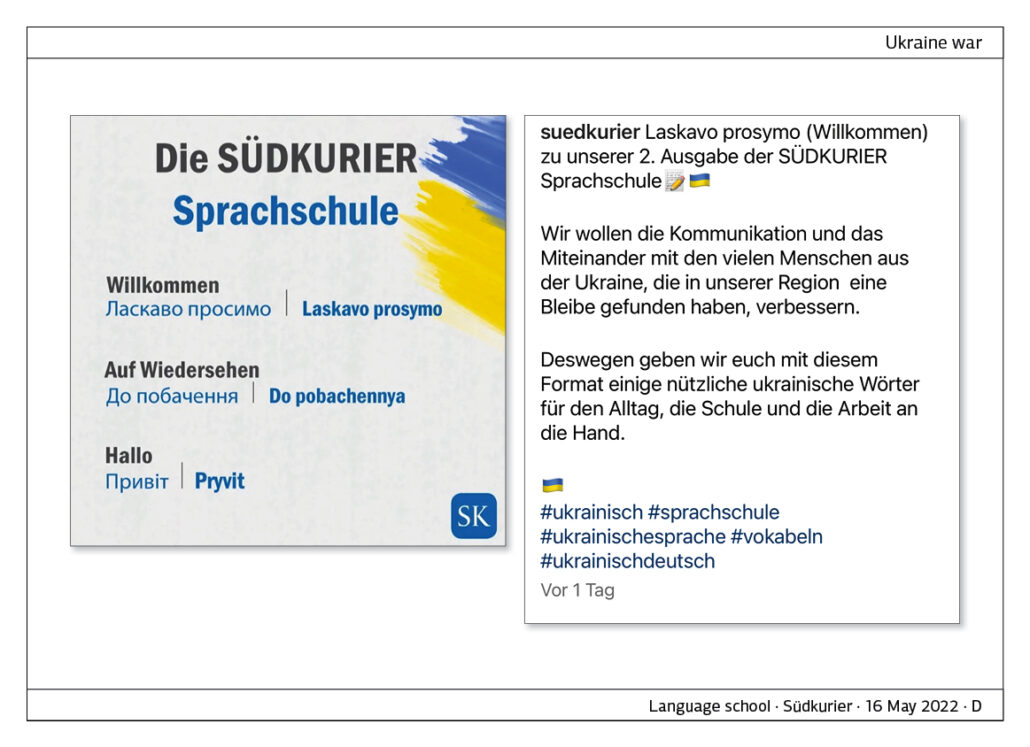 Westfalenpost · D
Die drei Artikel vom 30. April beschäftigen sich mit der ukrainischen Reporterin Iryna Hornieva, die nach Hagen-Hohenlimburg geflüchtet ist und in der WP über ihren neuen Alltag – und seine Hürden – berichtet Die Beiträge der 33-jährigen Journalistin veröffentlichen wir im Internet auf Deutsch und Ukrainisch unter: wp.de/ankommen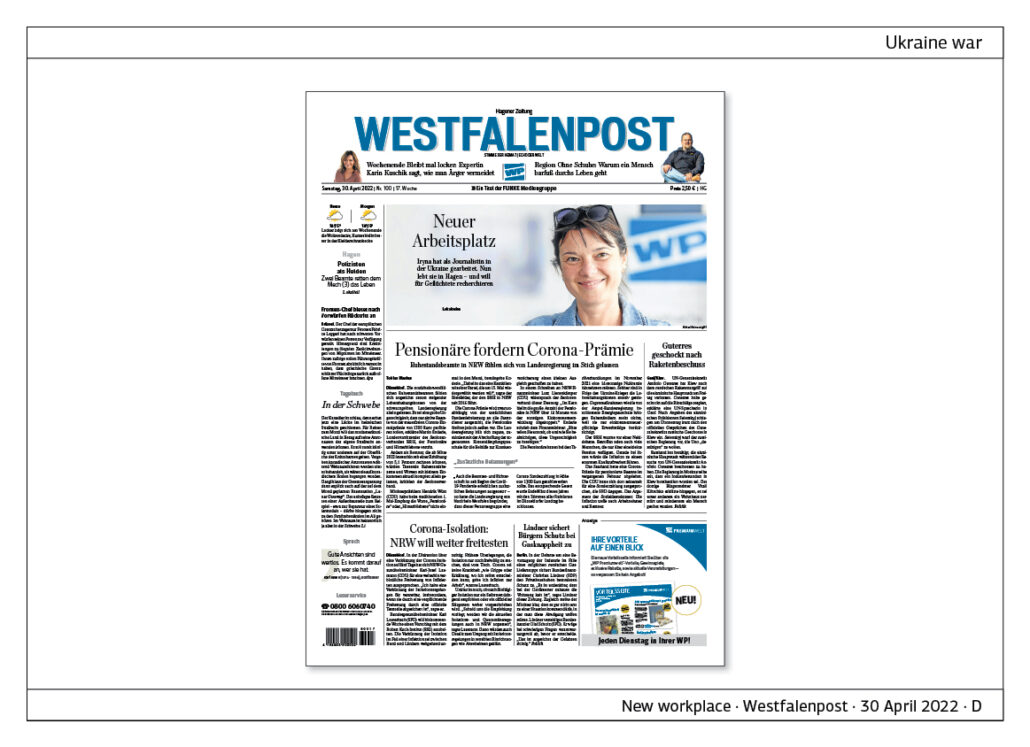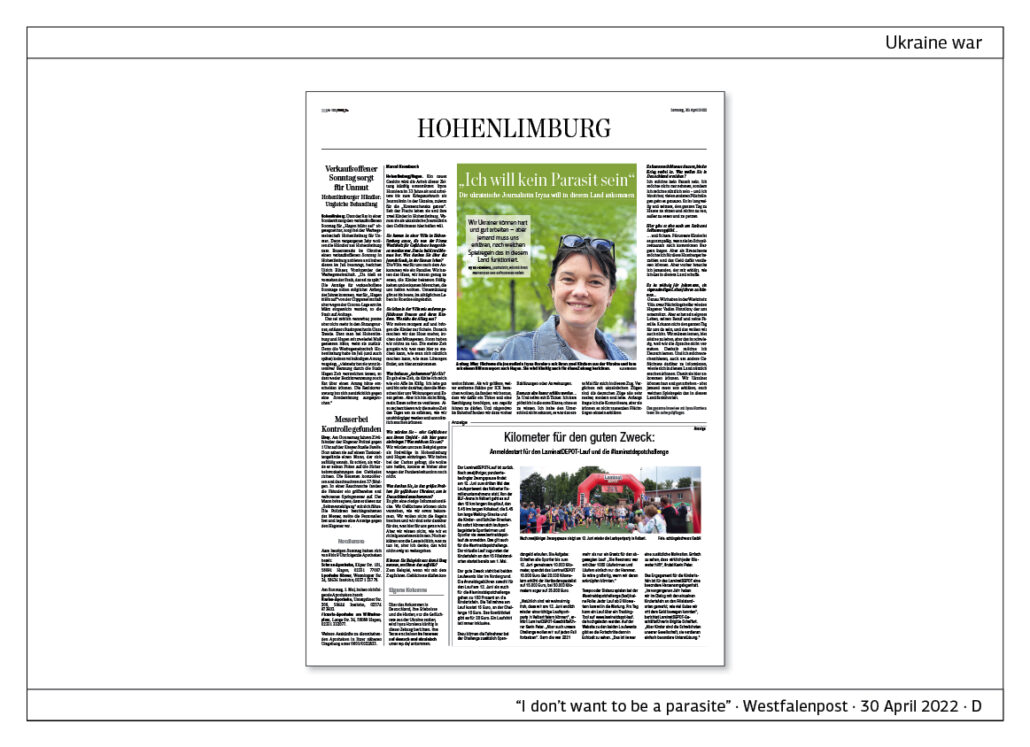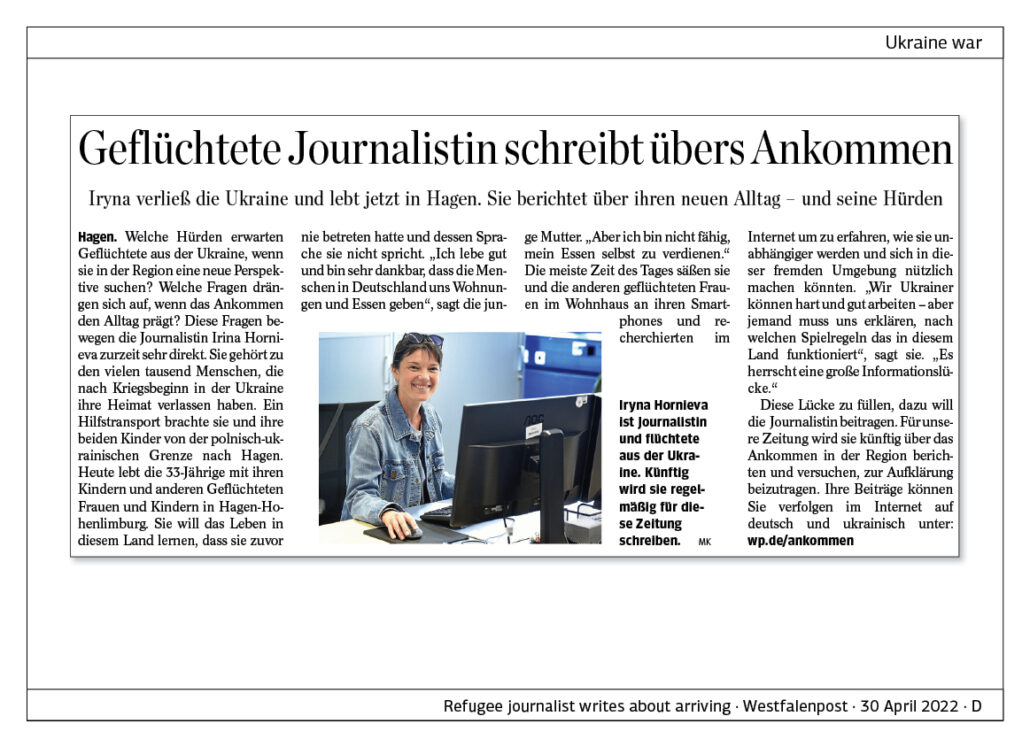 ---